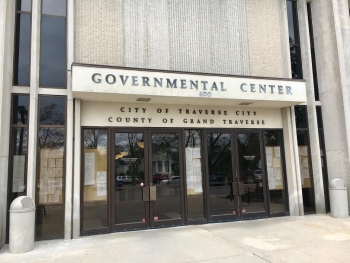 City To Talk Potential Tax Increase, Budget
By Beth Milligan | May 9, 2018
Traverse City commissioners will do a deep dive on the city's proposed 2018-19 budget next week – a discussion that will include considering a proposal by City Commissioner Richard Lewis to raise the city's millage rate.
Commissioners touched on the budget and Lewis' proposal at their Monday meeting this week, but agreed to save more in-depth discussion for their May 14 study session at the Governmental Center. Lewis sent a memo to his fellow commissioners suggesting a .5000 mill increase for the city, raising the general fund millage levy from 11.1167 to 11.6167. That increase would raise approximately $438,071 next year and would cost the average residential city taxpayer $5.83, according to data Lewis provided from City Assessor Polly Cairns.
Lewis said he was proposing the tax hike specifically to pay for a planned $4.5 million citywide sidewalk project commissioners agreed to spring for late last year. The project aims to accomplish a decade's worth of gap, infill, and repair work in an accelerated timeline of 3-4 years, including repairing over 15,000 feet of sidewalk throughout the city rated as "poor" or "very poor," installing nearly 3,000 feet of new sidewalk on East Front Street from Munson Avenue to East Bay Boulevard, constructing more than 3,330 feet of new sidewalk on South Garfield Avenue from Boon Street to the city limits, and building 9.1 miles of new sidewalk in Traverse Heights neighborhood. In April, commissioners approved a $915,000 contract with Elmer's Crane and Dozer to complete the first phase of the project in 2018 and 2019, fixing all city sidewalks with a "poor" or "very poor" rating.
Commissioners plan to eventually bond the project, with the $915,000 for the Elmer's contract covered in the meantime through an interfund loan from the city's economic development fund. But Lewis has repeatedly expressed concerns over where future bond payments will come from to pay for the project. "We have approved (the sidewalk project), I think it's important to proceed," Lewis said Monday. "My concern has been that we have a way to pay for it."
Lewis acknowledged a millage increase would likely be unpopular with residents, wryly calling the proposal "political suicide." But he noted the city's current millage rate is below its cap of 12.1167, meaning commissioners could raise the rate without having to go to a public vote.
If the board wanted to raise the rate even higher – such as a full 1 mill – it could go out for a vote, potentially generating $876,141 annually to cover sidewalks and/or other infrastructure projects.
"This is not going to be easy, and it won't be fun," Lewis said. "The public will not like it, I can assure you. I haven't found anybody in my 30-some odd years in this business that likes paying taxes. They do not enjoy it, but they like the services. They like to have the sidewalks."
While Lewis originally planned to ask commissioners to vote on a potential mill increase this week, he agreed to postpone his motion until the board could have its budget discussion with City Manager Marty Colburn next week. Colburn told commissioners his budget recommends collecting a new administration fee to help cover rising expenses, and also said he had accounted for addressing infrastructure in next year's fiscal plan. "A big part of what the budget discussion will bring to you…is that we can't ignore infrastructure discussions," Colburn said.
Following next Monday's budget session, a public hearing is scheduled for May 21 for the commission to hear public input on the budget. The commission could choose to approve the budget as soon as that night, or if further review is needed, schedule another study session before approving the budget by early June.
Also at Monday's meeting…
> Commissioners approved a deal to pay $151,000 to pave parking lot P on State Street. The lot is owned by a private developer; the deal will allow the city to lease 56 parking spaces for permit parking for at least five years and also provides a staging area when the city starts construction on its planned West Front Street parking deck. Though the city is expected to lose money on the deal – an estimated $34,024 each year, even after parking revenues are factored in – Downtown Development Authority CEO Jean Derenzy said that "until permanent public parking garages and public lots are available, leasing of private lots has been and continues to be needed and appropriate to carry out the parking needs for the downtown." The agreement includes a clause stipulating that if the lot owner terminates the lease before five years, the owner would be required to repay the city for its paving costs based on a depreciation schedule.
> Commissioners agreed to a payment in lieu of taxes (PILOT) agreement for a planned 60-unit housing development called East Bay Flats on Munson Avenue on part of the Country Inn & Suites property. The project is a partnership between the Traverse City Housing Commission and a private development group. Under state law, properties managed by the Housing Commission are exempted from paying property taxes. However, the city is permitted by the state to charge an annual fee of up to 10 percent of the rent collected in Housing Commission facilities in lieu of taxes to help cover costs related to city services and infrastructure. Commissioners Monday agreed to set the service rate at 10 percent for East Bay Flats, a move the Housing Commission has said is a key final step to closing the deal. Multiple commissioners expressed a willingness to revisit the 10 percent fee in the future and perhaps lower it in exchange for the Housing Commission lowering rental rates on the property.

> Finally, commissioners determined a list of issues an ad hoc committee of the commission will tackle related to medical marijuana licensing in the city. Commissioners have stated their intention to legalize medical marijuana facilities as soon as possible in the city under new state laws that went into effect in December. The ad hoc will look at issues including how licenses should be issued (whether merit-based, first-come/first-served, or lottery); a potential maximum number of licenses; criteria for denying, suspending, or revoking licenses; what city body will hear license appeals; inspections and vetting requirements; a fee schedule; and whether annual renewal of licenses will be required. The city's planning commission is simultaneously studying the zoning side of a medical marijuana ordinance. The ad hoc committee of city commissioners will hold their first meeting today (Wednesday) at 8:30am in the commission chambers of the Governmental Center.
Leelanau Christian Neighbors, Samaritans' Closet Merge
Read More >>
GT Band Distributes More Than $873K To Local Organizations
Read More >>
Is Traverse City Bucking A Nationwide Decline Of Bike Commuting?
Read More >>
County Commissioners Approve Prayer Policy
Read More >>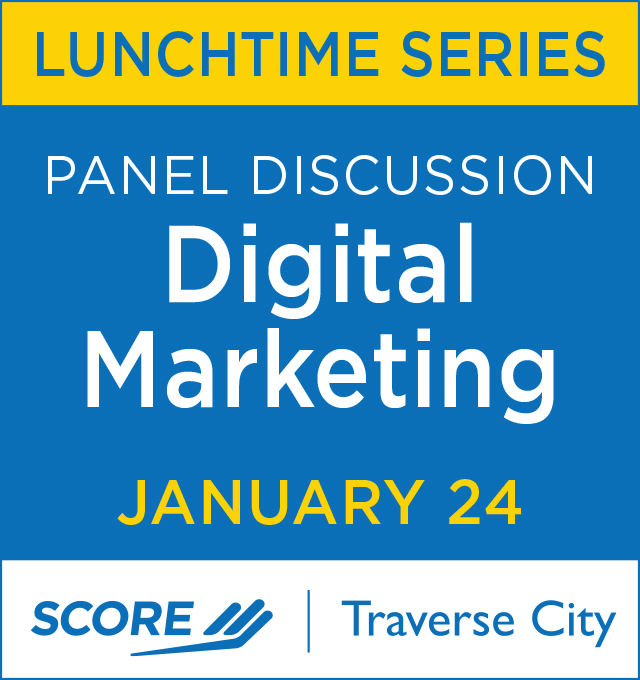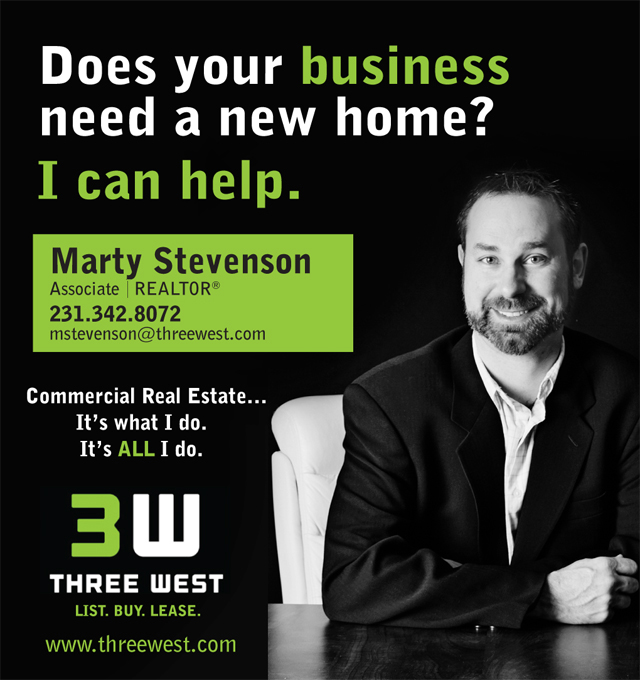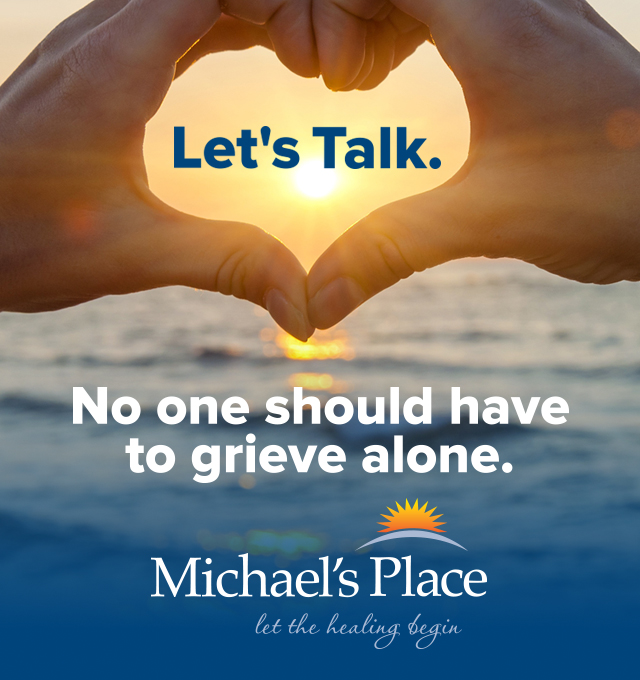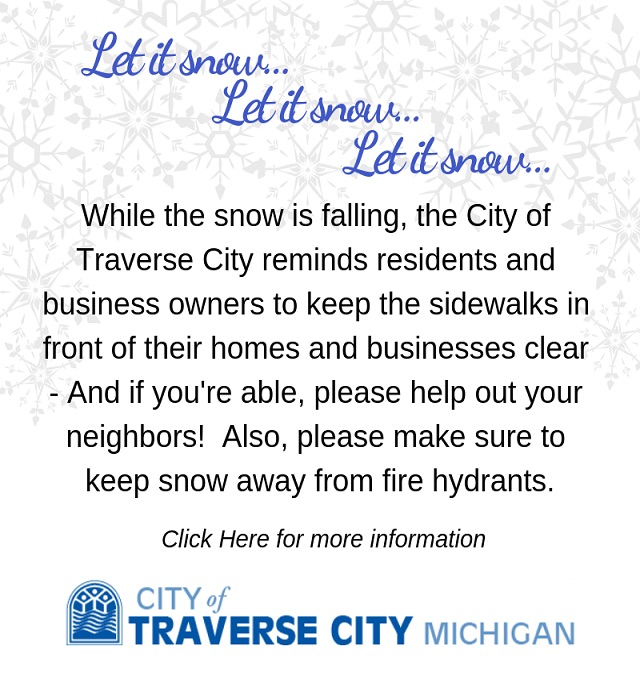 TC Planning Commission Eyes 2019 Projects, Priorities
Read More >>
Downtown TC Gift Certificate Sales Set New Record
Read More >>
NMC Hires Firm For President Search
Read More >>
StoryCorps, Michael's Place To Partner On New Program Recording TC Memories
Read More >>
Corrections Officer Charged
Read More >>
County Commissioners To Talk Controversial Library Appointment, Invocation Policy
Read More >>
Local Film And New Media Program Lands Statewide Acclaim
Read More >>
Eight Charities Share $453,000 From Swingshift
Read More >>
Grand Traverse Band's Economic Arm To Acquire Defense Contractor
Read More >>
Man Arrested For Throwing Snowballs
Read More >>