Coal Dock Plans Take Shape
Jan. 28, 2016
Traverse City's newest waterfront recreational site now has a grand opening date – May 24, 2016.
That's the day Rotary Charities hopes to open the former coal dock on Grand Traverse Bay along M-22 for the first time to the public. Following a 6-1 vote by city commissioners November 2 to sell the former Traverse City Light & Power property to Rotary for $1 million, the nonprofit has been working to finalize contracts, conduct site assessments and begin preparations for a late spring opening.
"We signed a purchase agreement with all parties on January 5…which gives us 120 days to complete our environmental work studies and due diligence plan," says Rotary Charities Associate Director Becky Ewing. Rotary paid $50,000 in earnest money to the city as part of the agreement, and has hired engineering firm Otwell Mawby, P.C. to conduct the environmental reviews. "They did the original work there, so we have a fairly decent idea of what's on the property," says Ewing. "We don't expect any surprises."
If due diligence proceeds as planned, Rotary will pay the remaining funds to the city and finalize the deed transfer this spring, with a ribbon cutting set for May 24. The noon Rotary Club will hold its meeting at the dock that day, with a ceremonial unlocking of the property gate and public open house scheduled for that afternoon and evening.
Rotary has committed to invest at least $500,000 in improvements at the site, with several "phase one" upgrades planned for this year. Those include safety additions to the dock, such as ladders and throw-rings; a pedestrian bridge connecting the dock area to Greilickville Harbor Park; security and lighting upgrades; a new gate; signage; and ground cover/barriers to eliminate any coal remnants exposure.
The organization has also begun meeting with partners and stakeholders to developing programming plans for the property. Members of Discovery Center Great Lakes – including Maritime Heritage Alliance, Watershed Center Grand Traverse Bay, Great Lakes Children's Museum, Traverse Area Community Sailing and Inland Seas Education Association – gathered Monday to brainstorm ideas for the site.
"The possibility this presents is unlike anything I've ever seen," Inland Seas Education Association Executive Director Fred Sitkins says. "Having the opportunity to at times have all three tall ships in that basin is a real attraction." Sitkins cites as possibilities combined programming that lets Traverse City students go out in joint sails on Grand Traverse Bay from one centralized departure/arrival spot, collaborative events for children and adults, and diversified studies on topics including lake ecology and tall ship history.
Rotary also plans to work with Elmwood Township on potential events at the dock, a revenue stream that could help support the property long-term. "Some kind of event space, either temporary or permanent – that's one of the things on the radar," says Ewing, citing the dock's ideal viewing location for things like air shows and fireworks.
Among all of the possible uses for the dock, Rotary has identified several top priorities – what it calls "givens" – for the site. Those include tall ship docking, public access, connectivity to nearby parks, passive recreation (beaches, picnic tables), slips for educational boats, and green space/landscaping. Topping the list is universal access. "Right now, you have to be pretty able-bodied to get on the ships and check them out," says Ewing. "So how do we create access for all ages and all abilities? That's one of the things we're really focused on."
Solving access will also involve tackling the property's biggest challenges: parking and pedestrian crossing over M-22. "That's been an ongoing conversation with MDOT (Michigan Department of Transportation) for that whole corridor," says Ewing. "We're resigned to some limited parking on the coal dock. The tall ships also use a shuttle (to cross M-22). We're going to be at the table as options are discussed for the corridor…because we can't fully utilize the property until we can get people over there."
Rotary also faces one final challenge before May: coming up with a name for the property. "It's not always going to be the former coal dock," chuckles Ewing. "That came up a lot in the discussions Monday. We're not there yet – but we're working on it."
Nobody Or Drug Kingpin? The Tangled Case Of Leelanau's Angela Schocko
Read More >>
New Management Plans Overhaul For State Street Grille; More Restaurant, Retail News
Read More >>
GT County Commissioners Approve Budget, Jail Settlement; New Event OKed For Civic Center
Read More >>
TCAPS Receives Michigan State Police Grant for School Safety
Read More >>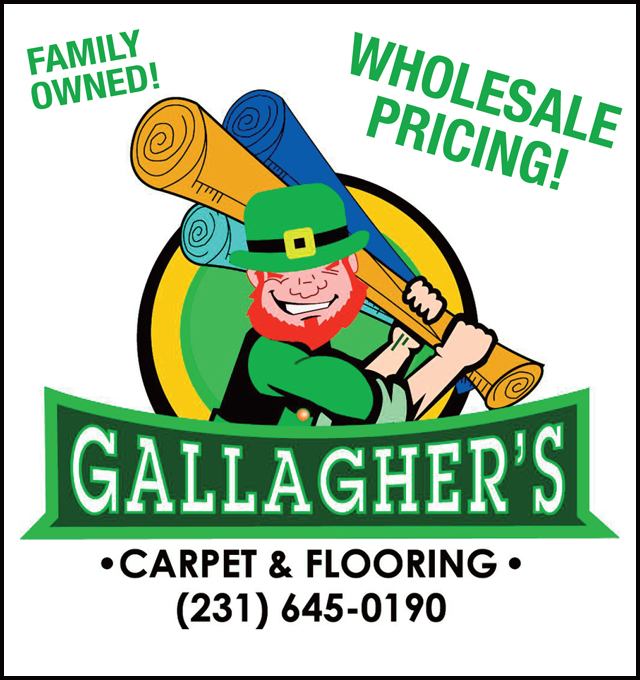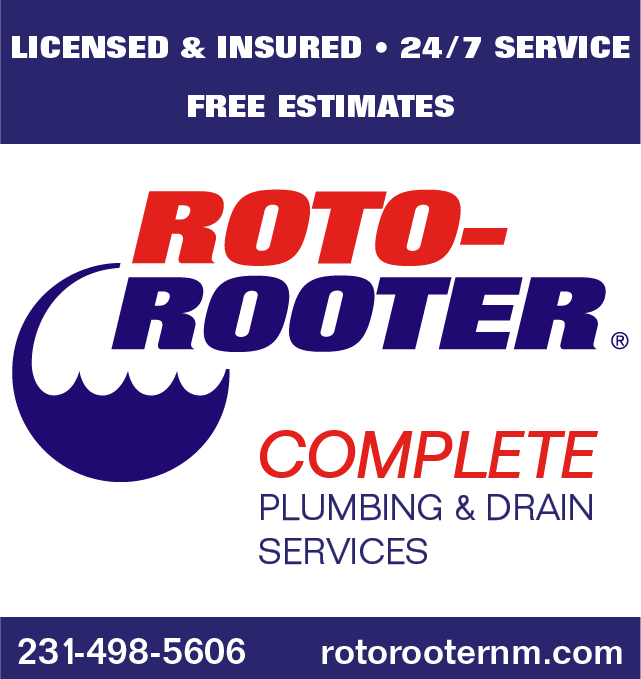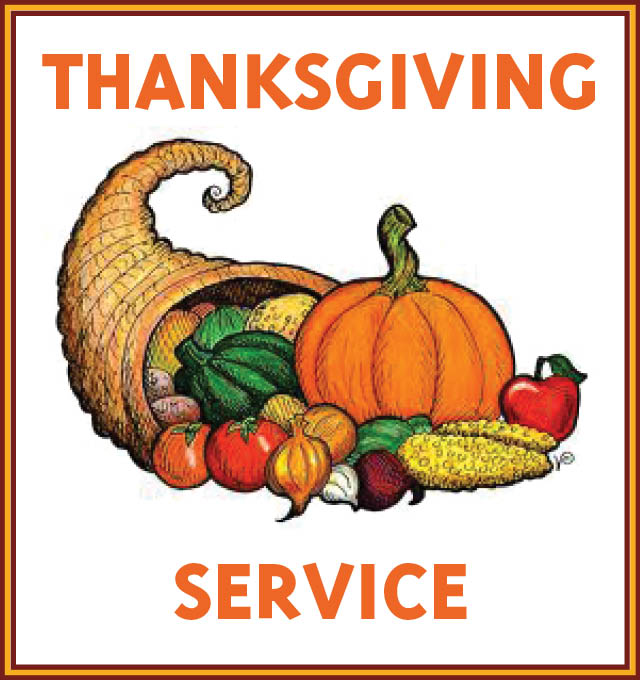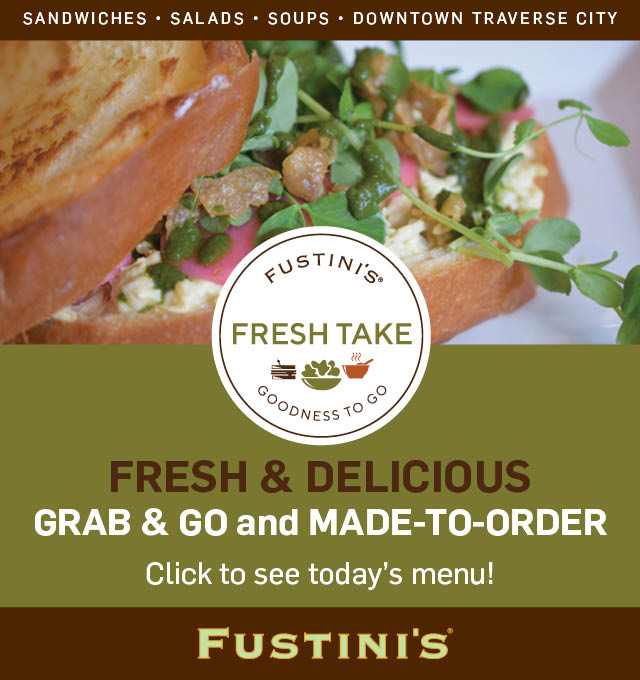 County Brush Site Closing Next Weekend For Season
Read More >>
Search On For Cooney's Replacement
Read More >>
Shop Your Community Day Saturday
Read More >>
Petertyl Drug Store, One Of Downtown TC's Oldest Businesses, Closes Its Doors
Read More >>
TCBN Unveils One-Time Ticker Reader Special
Read More >>
Recess Tonight At Grand Traverse Distillery In Downtown TC!
Read More >>
Events On Tap For TC Beer Week
Read More >>
Airport Traffic Up Double Digits
Read More >>
Midterm Election Results
Read More >>
TC Rick Is An MVP, And Not Even In The Game
Read More >>