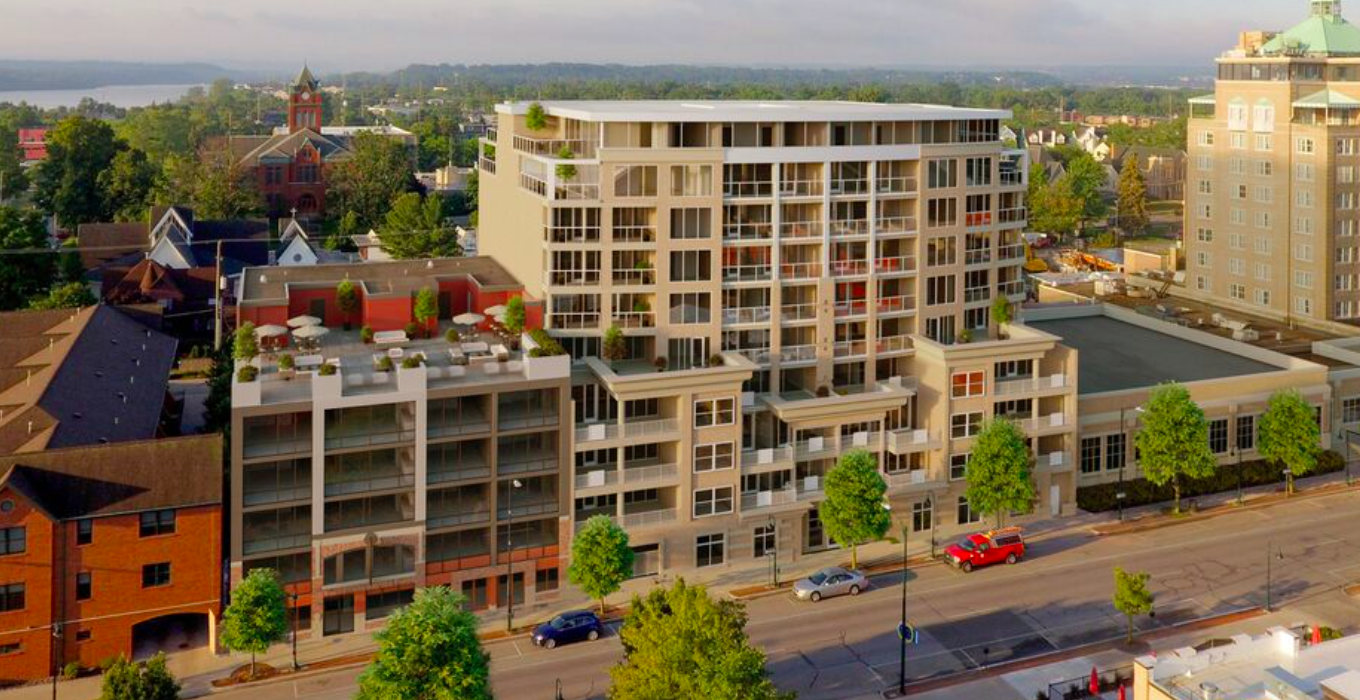 Could Lawsuit Finally Bring Decision On Proposal 3, Ripple Effect Downtown?
By Beth Milligan | Dec. 14, 2018
A developer has filed a second lawsuit against the City of Traverse City over Proposal 3 – a case that this time could bring a pivotal court decision on whether the city charter amendment is legal and have a ripple effect on at least one other potential development downtown.
Tom McIntyre is suing the city over stymied plans to build a 100-foot building called Peninsula Place next to the Park Place Hotel in downtown Traverse City. McIntyre and his development group, 326 Land Company, filed an initial lawsuit in Thirteenth Circuit Court in 2017 challenging Proposal 3, the city charter amendment requiring a public vote on buildings over 60 feet tall. Judge Thomas Power dismissed McIntyre's lawsuit last July, saying the project hadn't progressed far enough through the city's approval process – or wasn't "ripe" enough – for the developer to claim he'd been harmed by Proposal 3. McIntyre appealed the decision to the Michigan Court of Appeals, but lost when the higher court agreed the case wasn't ready to be litigated.
Since then, McIntyre has followed the city's approval process under Proposal 3 to pursue his project, including securing the support of the city's planning commission for a special land use permit (SLUP). He then filed to have the Peninsula Place project put on the November ballot, with voters required to approve the building before the city commission gives its final sign-off. But voters rejected McIntyre's request – indefinitely blocking his ability to build higher than 60 feet, unless he repeats his ballot request in a future election and wins a 'yes' vote.
The effective dead-end means McIntyre's case is now ready to be heard by the courts, his attorneys argued in a new lawsuit filed this week in Thirteenth Circuit Court. "Plaintiff has now gone through all of the city's procedural requirements for approval of a building higher than 60 feet, including the election requirement that plaintiff believes is unlawful," attorney Thomas Grier of Running, Wise & Ford wrote in the complaint. "Having gone through what the plaintiff believes is an unlawful election, and having (the ballot proposal) be defeated in such election, the plaintiff's building cannot proceed further without a ruling from this court."
Previous court rulings and opposing attorneys both indicate McIntyre is likely to be successful in arguing his case is now ripe, which could lead to the Thirteenth Circuit Court agreeing to the developer's request for "a decision on whether (Proposal) 3 is unlawful." The Michigan Court of Appeals stated that McIntyre could refile his lawsuit "in the event the election does not go as desired." Attorney Jay Zelenock of Save Our Downtown (SOD), the Traverse City citizen group that helped passed Proposal 3 and has intervened in past lawsuits to defend the charter amendment, previously told The Ticker McIntyre would "have a much better argument for ripeness" after an election. "Holding an election is something we've always encouraged him to do," he said. "Going through that process would absolutely address some of the issues of ripeness. I think a fair reading (of the Court of Appeals ruling) is to put it to a vote first, and that's what we've wanted them to do."
Zelenock says he has not yet met with SOD about intervening in this new lawsuit, but indicates that's a likely outcome. Given the holidays, Zelenock anticipates the city may request an extension to respond to McIntyre's lawsuit and says SOD will make a decision on intervening once the city has filed its response, likely in January. Traverse City Attorney Lauren Trible-Laucht declined to comment, citing a need to first meet with city commissioners to discuss how to proceed. Trible-Laucht has previously stated she believes litigation will continue over Proposal 3 until the courts rule one way or another on its legality. Given the controversy over the charter amendment, a decision in Thirteenth Circuit Court would likely be appealed to the Michigan Court of Appeals, if not all the way to the Michigan Supreme Court.
"My reading of the tea leaves is that (scenario) is likely," says Zelenock. He disagrees with Proposal 3 opponents who believe there's a "lack of clarity" created by the charter amendment and feels confident Proposal 3 will hold up in court. But he acknowledges that "anyone who feels they have a legitimate legal issue has a right to pursue that in court," adding he "can understand" why some individuals hope the courts will formally weigh in on Proposal 3.
In the meantime, other local developers are closely watching the case. Property co-owners Erik Falconer and Joe Sarafa originally planned to build a 96-foot mixed-use development at the corner of Pine and Front streets called River West – a project that sparked the city's tall building debate, lawsuits, and the eventual passing of Proposal 3. In 2017, the duo announced they were scaling back the project to a 60-foot building that could be built by right without a city vote and would feature a mixture of commercial space and 220-plus apartments. But escalating construction and financing costs in recent months have caused the partners to revisit the project design yet again.
Falconer says one option on the table is now building an entirely commercial development, with no residential housing. But factors like the potential for Proposal 3 to eventually be overturned – changing the conditions under which the property could be developed – are also weighing on the planning process. Falconer says he hopes to break ground on some type of development in summer 2019, so it remains to be seen whether a court decision on Proposal 3 could occur in time to change the project scope. But it's one of several factors the developers are monitoring, including market conditions, the economy, and the timing of construction of a planned nearby West Front Street parking deck.
"They're all complicating factors," says Falconer. "Uncertainty is a challenge to all business endeavors. And real estate certainly falls into that."
Pictured: Conceptual rendering of the proposed Peninsula Place next to the Park Place Hotel. Photo credit: J. Scott Smith Visual Designs, Inc.
Comment
Coronavirus Poses Low Risk To Northern Michigan, Says Health Department
Read More >>
Record $1 Billion In Home Sales In 2019, Another Banner Real Estate Year Ahead?
Read More >>
Whitmer Selected To Deliver Democratic Response To Trump's State Of Union
Read More >>
TC Man Faces Charges After Disturbance At Nursing Facility
Read More >>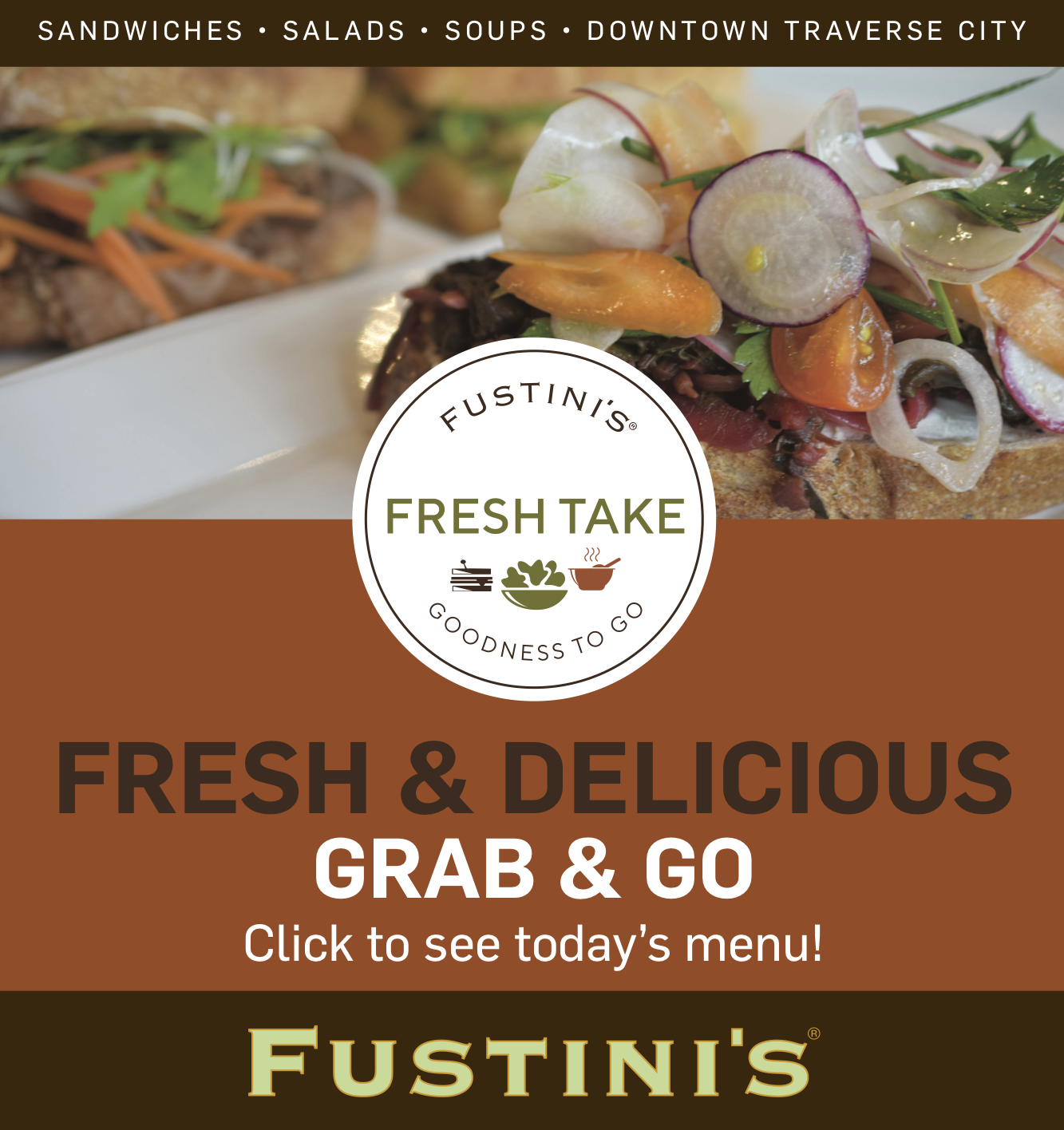 Man Arrested After Assaulting Daughter, Stabbing Her Friend
Read More >>
Resident Feedback Shapes New Plan For Barlow-Garfield Corridor, With Emphasis On Redeveloping Cherryland Center
Read More >>
TC Arts Commission Seeking Artists For Pitch Night
Read More >>
Road Commission Projects On Deck: Environmental Study For Possible Bypass, 2020 Bridge Replacements Over Boardman
Read More >>
Unfair Funding? GT County Seeks Answers On Mental Health Services
Read More >>
Time To Make Tracks
Read More >>
Amid Nationwide Lucky's Market Closings, TC Store To Remain Open
Read More >>
These Local Teachers Are Institutions
Read More >>
DDA Targets 2020 Projects, Wadsworth/Hall Intersection Improvements
Read More >>
Eighth/Boardman Light Planned For Early March Installation
Read More >>