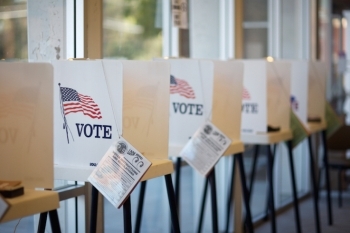 Midterm Election Results
By Beth Milligan | Nov. 7, 2018
Democrats won several key seats in Michigan's midterm elections Tuesday, including governor and U.S. Senator and apparent wins for attorney general and secretary of state. Republicans claimed victory in other races, however, including the 1st Congressional District, where Rep. Jack Bergman handily defended his seat against challenger Matthew Morgan. Michigan voters also supported all three state ballot proposals, legalizing recreational marijuana and changing rules regarding redistricting and voter registration.
The Ticker has an overview of those and other state election outcomes, plus a look at local race results.
State Races
Democrat Gretchen Whitmer will be the next governor of Michigan after she defeated Republican opponent Bill Schuette by a 53-44 percent margin as of press time Tuesday. "Today the voters of Michigan made a choice in this election," Whitmer said in her victory speech. "The people have spoken, and we chose hope and inclusion. We chose respect and collaboration. And we chose bridges over walls." Whitmer will be joined in office by running mate and Lieutenant Governor-elect Garlin Gilchrist.
U.S. Senator Debbie Stabenow also successfully defeated Republican challenger John James by a projected 52-46 percent margin to retain her seat for another term. Other Democrats who appeared to win key leadership roles in Michigan included Dana Nessel, who was leading in the attorney general race over Republican Tom Leonard by a 48-47 percent margin with 86 percent of precincts reporting, and Jocelyn Benson, who was leading in the secretary of state race over Republican Mary Lang by a 52-44 percent margin.
Republicans, however, picked up wins in other areas of Michigan. Rep. Jack Bergman defeated Democrat Matthew Morgan of Traverse City for Michigan's 1st Congressional District seat, winning by a 56-44 percent margin. Morgan mounted a successful write-in campaign during the primaries to appear on the November ballot after initially being disqualified due to a technicality, but could not earn enough votes to overcome Bergman in the midterms.
Republican State Representative Larry Inman (R-Williamsburg) squeaked out an apparent narrow victory over Democratic challenger Dan O'Neil by just 349 votes with 100 percent of precincts reporting in that district; the vote count was 24,071-23,722. Republican Wayne Schmidt clinched a more comfortable victory in the State Senate race for the 37th District seat over Democrat Jim Page, 59-41 percent. Republican and former WTCM radio host Jack O'Malley also won a seat in the Michigan House of Representatives over Democrat Kathy Wiejaczka to represent the 101st District by a 59-41 percent lead.
The mix of Democratic and Republican wins in Michigan reflected national trends: Democrats recaptured control of the U.S. House of Representatives Tuesday, while the GOP solidified its majority control of the U.S. Senate.
Meanwhile, all three state ballot proposals in Michigan were approved by voters. A proposal to legalize recreational marijuana in the state for residents 21 years and older won the clear support of voters by a 57-43 percent margin. Proposal 2, which addresses gerrymandering by establishing a new commission of voter representatives who will determine new redistricting criteria, was approved 61-39 percent. Proposal 3 – which allows same-day voter registration, no-reason absentee voting, and straight-ticket voting, among other overhauls to voting rules – was also backed by voters by a 67-33 percent margin.
Local Races
The Grand Traverse County Commission will have a mix of Democratic and Republican leadership going forward as five new members were elected to the board Tuesday. Democrat Betsy Coffia defeated Republican incumbent Dan Lathrop in the first district (55-45 percent), Democrat Bryce Hundley defeated Republican Matthew Schoech and Green Party incumbent Tom Mair in the second district (49-35-15 percent, respectively), Republican Brad Jewett defeated Democrat Michael Powers in the third district (55-45 percent), Republican incumbent Addison "Sonny" Wheelock defeated Democrat Steve Horne in the fourth district (60-40 percent), Republican incumbent Ron Clous beat Democrat Linda B. Pepper in the fifth district (59-40 percent), Republican Gordon LaPointe defeated Democrat Makenzie R. Jeurink in the sixth district (59-40 percent), and Republican Robert D. Hentschel beat Democrat Thomas Henry Wertz in the seventh district (64-35 percent).
On the Leelanau County Board of Commissioners, Republican Anthony Ansorge (district one), Republican Debra L. Rushton (district two), Republican William J. Bunek (district three), Democrat Ty Wessell (district four), Democrat Patricia Soutas-Little (district five), Democrat Carolyn Rentenbach (district six), and Republican Melinda C. Lautner (district seven) were all elected to two-year terms on the board.
New faces will also appear on the Traverse City Area Public Schools (TCAPS) board. Ten candidates ran for five open seats on the board, with Sue Kelly, Matt Anderson, Pamela Forton, and Erica Moon Mohr winning four-year terms and Jeff Leonhardt winning a two-year term. At Northwestern Michigan College (NMC), Doug Bishop, Kennard Ray Weaver, Rachel Johnson, and Jane T. McNabb were all elected to serve on the college's board of trustees.
In judicial races, Grand Traverse County Prosecuting Attorney Bob Cooney beat opponent Paul Jarboe by an approximately 2-1 margin to earn a seat on the 86th District Court bench. Kevin A. Elsenheimer and Melanie Stanton ran unopposed and won seats on the Circuit Court and Probate Court, respectively, while Brock A. Swartzle and Stephen Borrello were elected to the Michigan Fourth District Court of Appeals.
Finally, in Traverse City, a request by developer Tom McIntyre to build a 100-foot building on State Street was rejected by voters by a roughly 60-40 margin. The ballot request was the first of its kind to come before voters under Proposal 3, the recently enacted city charter amendment requiring a public vote on buildings over 60 feet tall. McIntyre previously told The Ticker that if the ballot proposal failed, he would refile a lawsuit against Traverse City challenging the legality of Proposal 3 in Thirteenth Circuit Court.
Are We Spoiling Our Pets, Or Treating Them Like The Family They Are?
Read More >>
Anonymous Donation Sets Stage For Botanic Garden Expansion
Read More >>
NMC Pilots Join Air Race
Read More >>
GT Metro Reaches Tentative Deal; Garfield Township Reverses Decision To Withdraw
Read More >>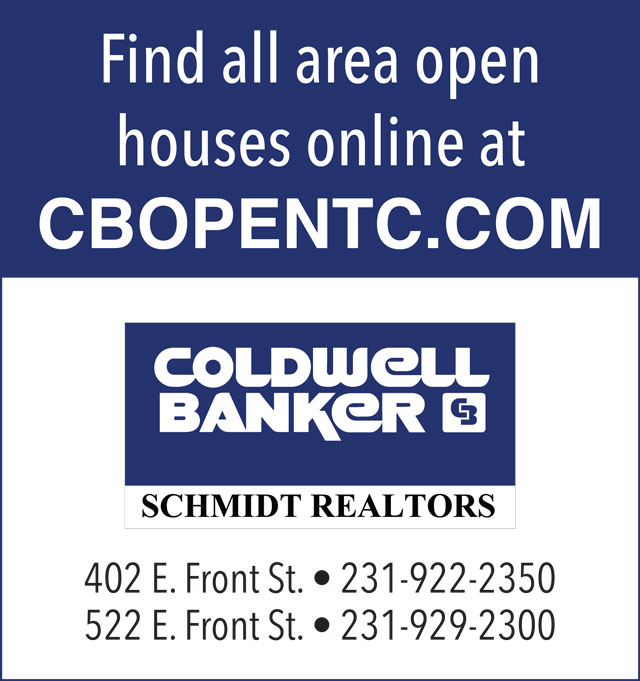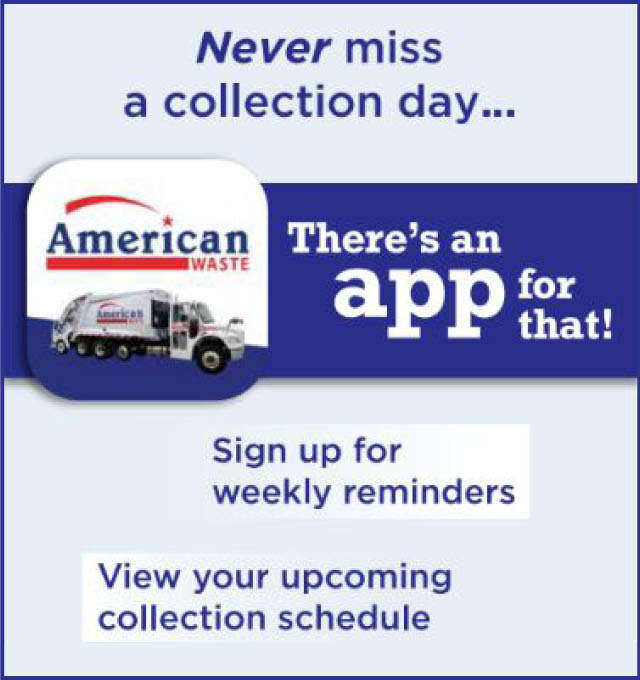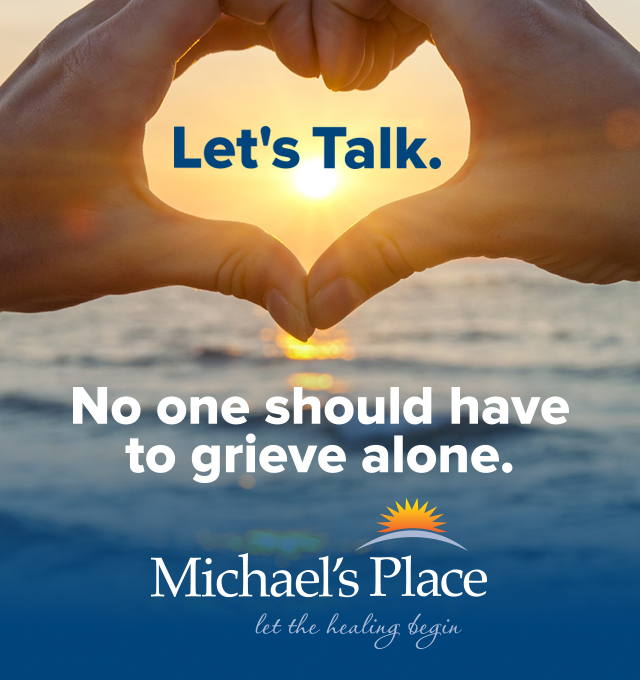 GT County Jail Administrator Resigns
Read More >>
Enjoy Sleeping Bear Free This Saturday
Read More >>
The (New) Bay Theatre's First 100 Days -- And Its Future
Read More >>
NMC BBQ Tickets On Sale
Read More >>
East-West Corridor Findings: Focus On South Airport & Keystone, Not Hartman-Hammond Bypass
Read More >>
Kalkaska Citizen, Business Of The Year Named
Read More >>
County To Increase Pension Payments, Expand Free Busing For Seniors
Read More >>
Glass "Deliberately" Spread Across Sleeping Bear Dunes Beach
Read More >>
City Hires Team Elmer's For Eighth Street, Sidewalk Projects
Read More >>
City Leaf Pick-Up To Start April 29
Read More >>