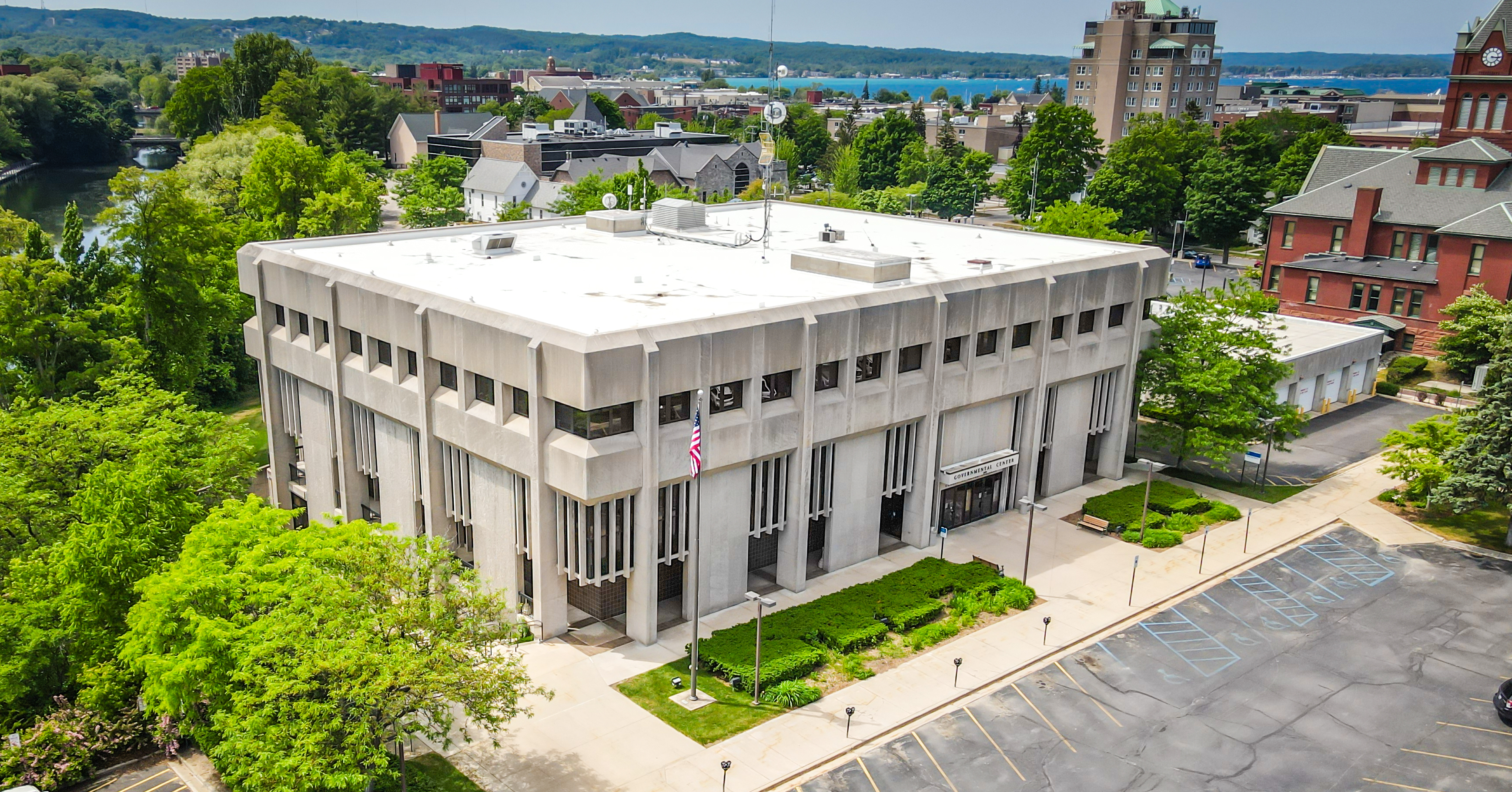 County Commissioners To Talk Mental Health Authority, Campus Consolidation, Drain Funding
By Beth Milligan | Sept. 21, 2022
Grand Traverse County commissioners will consider approving a memorandum of understanding today (Wednesday) signaling their willingness to work with the five other counties in the Northern Lakes Community Mental Health Authority to improve mental health services for residents – a move that could lead to creating a new enabling agreement and avoiding the dissolution of CMH. Commissioners will also hear from staff on plans to hire a firm this year to draft a county facilities master plan – with the goal of consolidating county offices on two campuses on Boardman and LaFranier – and discuss funding for the drain commissioner's office, which multiple officials have said is under-resourced.
CMH
After county commissioners voted in May to begin the process of dissolving the county's relationship with Northern Lakes Community Mental Health Authority (CMH) and explore a new community mental health system that could better serve residents, the board will consider approving a memorandum of understanding today signaling a willingness to work with other county partners on overhauling the CMH enabling agreement before moving to the drastic step of dissolving the authority.
Grand Traverse, Leelanau, Crawford, Missaukee, Roscommon, and Wexford counties are the six partners that make up CMH. Commissioners in several of those counties have expressed dissatisfaction in recent years over CMH operations, with reasons ranging from costs to quality of services to dysfunctional staff and board dynamics. Grand Traverse County commissioners' vote in May to dissolve the county's relationship with CMH gave the county at least a year to actually exit the authority and create its own alternate system for delivering mental health services to residents.
County Administrator Nate Alger says that since then, "significant effort" has been made to address the board's goal of leaving CMH and creating a new system. That includes hiring an attorney specializing in urban cooperation agreements and the mental health code, as well as a consultant who specializes in mental health and mental health systems of care. Alger says staff have also had "significant interaction" with the CEO of Northern Michigan Regional Entity – which is assisting with CMH leadership transitions – and with the administrators and commission chairs of the other five counties.
Alger says that through those discussions, "it became apparent that the other counties involved in our enabling agreement also had questions and concerns about the services provided by (CMH)." That led to talk of possibly overhauling or recreating the agreement – which hasn't been revised since 2003 – to better reflect the services and terms sought by the partner counties. "Through the many collective discussions we have had on this subject, we all agree that this effort has significant value to the residents of this county, the residents of our partnering counties within the enabling agreement, and the NMRE and we should attempt to recreate the enabling agreement prior to moving towards dissolution," Alger wrote in a memo to commissioners.
The proposed memorandum of understanding states that the six counties will work collaboratively and study possible improvements that could be made to mental health services. Grand Traverse County will take the lead in engaging consultants and hosting meetings, with all six counties responsible for providing input on the health needs of residents in their respective areas and feedback on possible updates to the enabling agreement and CMH programming. The counties will also agree to share data and keep each other informed throughout the process, according to the draft document. Alger says three counties have already signed the memorandum of understanding and anticipates – if Grand Traverse County commissioners approve the proposal today – that all six counties will sign off on the document this week.
Campus Consolidation
County commissioners will hear an update today from staff on plans to hire an architectural and engineering firm this year to create a facilities master plan for Grand Traverse County. The plan would provide "long-range guidance on building, improving, maintaining, and managing our facilities," according to a memo from Deputy County Administrator Chris Forsyth. A primary purpose of the plan would be to a develop a "roadmap to consolidate most if not all of the county's offices to the two main campuses, Boardman and LaFranier," according to Forsyth.
Alger told commissioners during last year's budget process that a "two-campus consolidation plan has long been a goal identified in prior long-range plans." Alger said that with the growth in the county's population, which increased by 9.4 percent in the 2020 U.S. Census, "now is the time to strategically plan for the improvement of current facilities and the construction of new facilities." The county's new facilities master plan is also expected to include an "assessment of existing facilities conditions, operational needs, and adjacencies of departments to create efficiencies and improve the overall public service," according to Forsyth.
Drain Commissioner's Office
Finally, commissioners will receive an annual report from the drain commissioner's office today – the first such report filed in almost a decade, according to Alger. A drain commissioner is an elected official in Michigan who is responsible for creating and maintaining county drains and providing stormwater guidance and support to the county. In Grand Traverse County, the position has experienced several rocky periods in recent decades across the tenure of multiple drain commissioners, including lawsuits, alleged conflicts of interest, acrimony with commissioners, and slashed salaries.
Once funded at a salary level of $61,165 in 2012, the position today pays just $16,474, according to wage figures submitted to commissioners by current Drain Commissioner Andy Smits. Smits, who has held the post since January 2021, told commissioners in June that there are "systematic problems" with the position's structure and lack of salary compared to the hours required for the job, as well as a 15-year backlog of projects that haven't been adequately addressed.
Acknowledging that the drain commissioner position was not included in a recent wage study conducted of nearly all county positions, Alger told commissioners Smits is seeking to have an ad hoc committee study the department's budgetary needs – including salary – and make recommendations by the board's October 19 meeting on possible adjustments for the upcoming fiscal year in 2023. Alger told commissioners in June that making "some significant effort now" to address resource issues in the department could "potentially lead to significant cost savings" down the line.
Comment
Who Are The Region's Next Nonprofit Leaders?
Read More >>
Join Us For Recess Wednesday & Win Great Prizes!
Read More >>
Holiday Concerts And Events For The Whole Family
Read More >>
City To Tackle Ambulance, Volleyball Court, Collapsed Sewer Contracts
Read More >>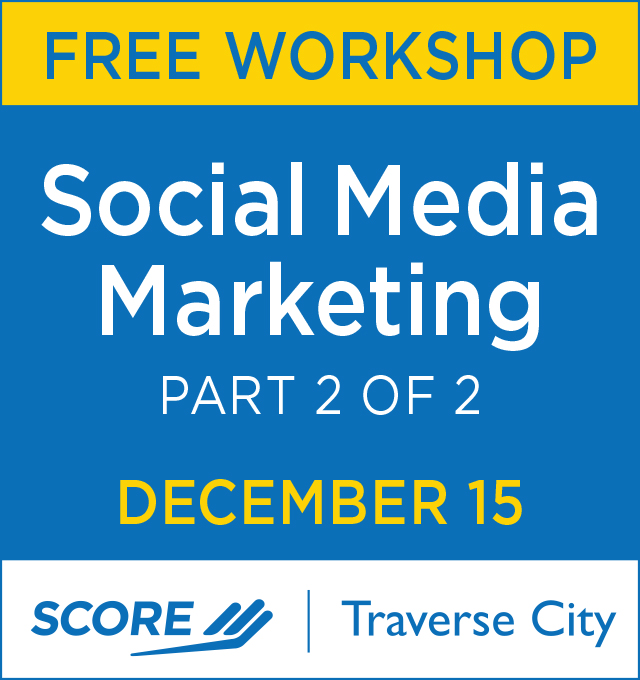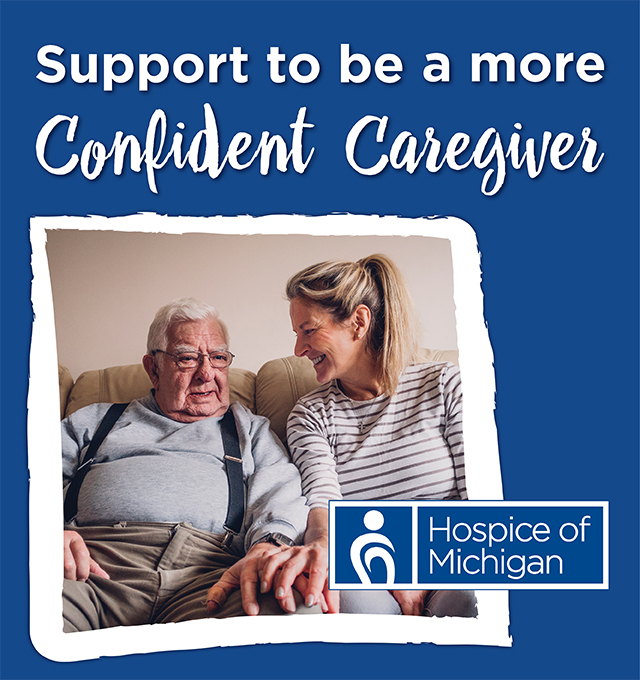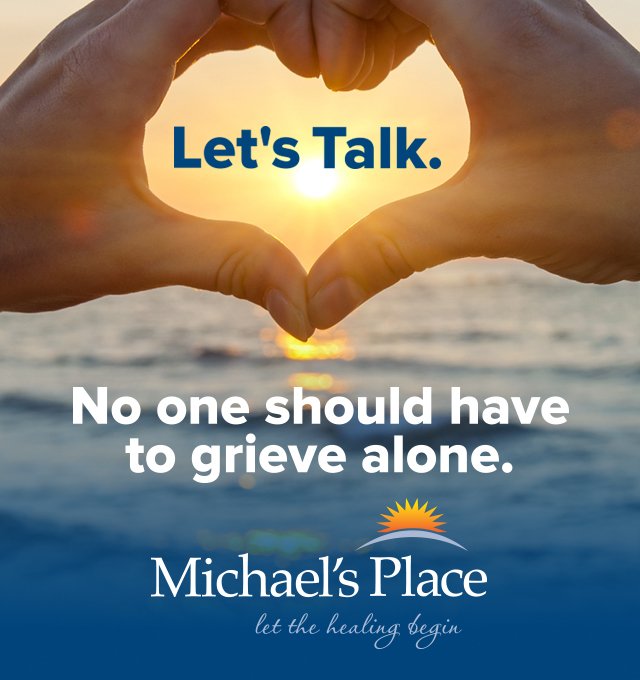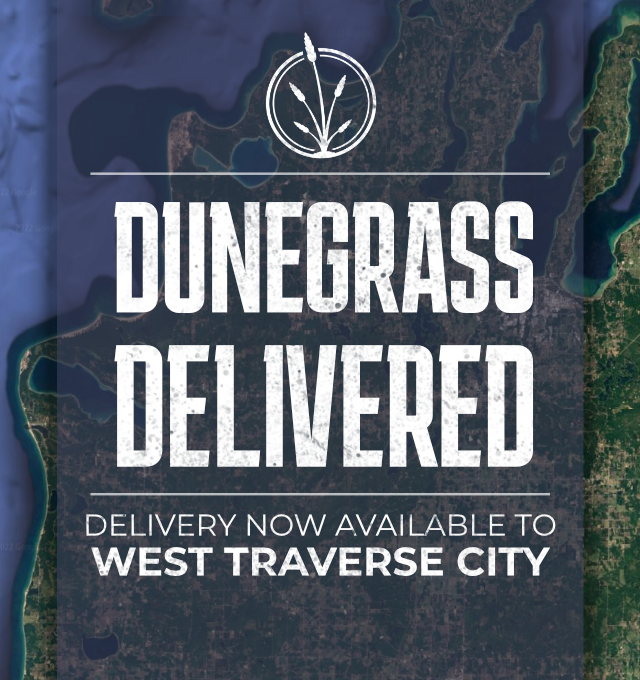 Here's Why Grand Traverse County's Online Court Records Database Was Down For A Month
Read More >>
Sears Building Sold, New Owner To Open K1 Speed Kart Racing Center
Read More >>
New Marriott Hotel, Senior Center Projects On Planning Commission Agenda
Read More >>
Hagerty Lays Off 6 Percent Of Global Workforce
Read More >>
Townships Use Moratoriums To Address Hot-Button Issues
Read More >>
Great Lakes Incubator Farm Receives Nearly $700K Grant
Read More >>
Eleven Candidates Vie For City Commission Seat
Read More >>
Michigan State Police To Reopen Traverse City Post
Read More >>
Last Call For City Commission Applicants
Read More >>
Save The Date: Recess of Giving December 7!
Read More >>