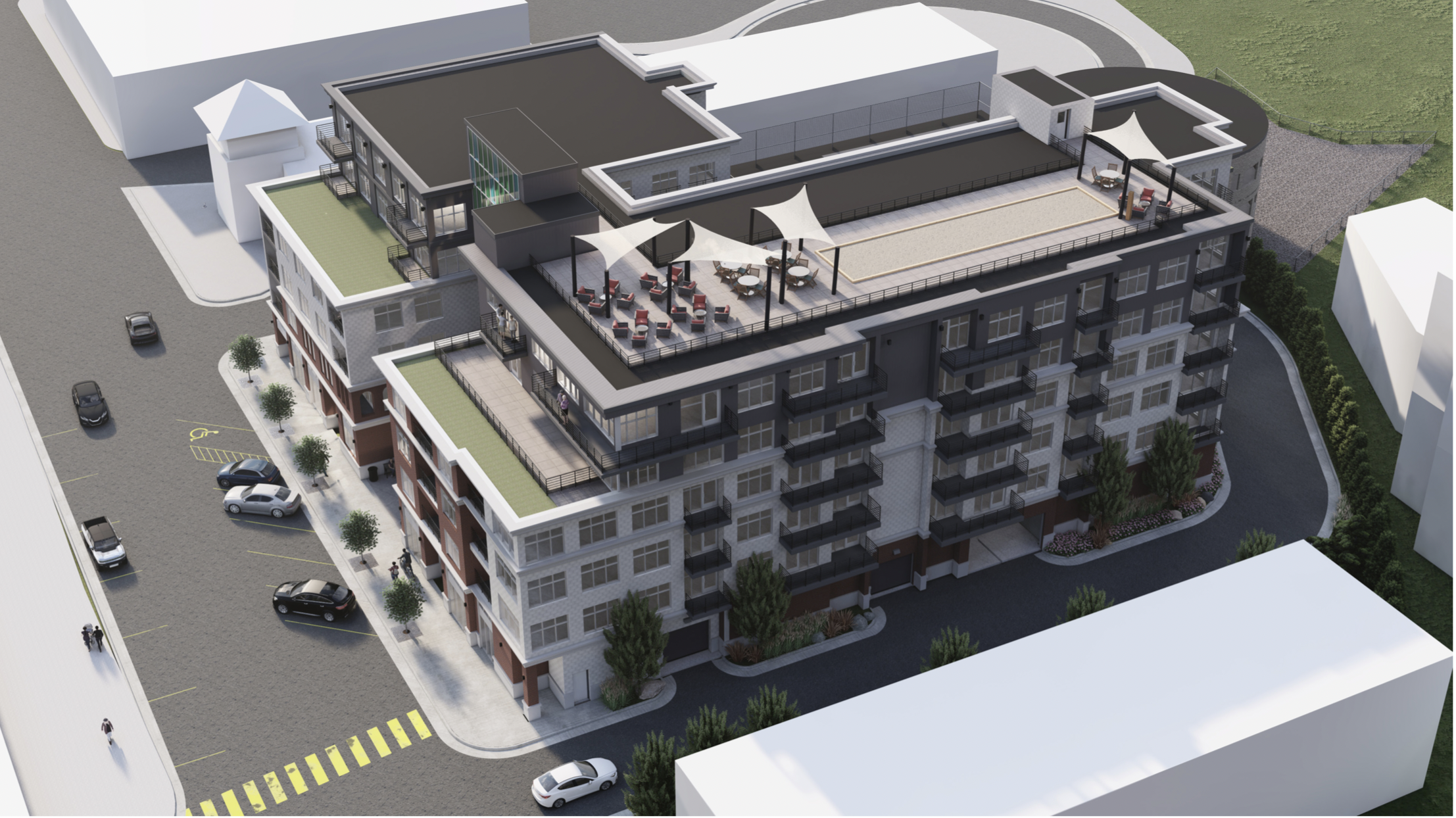 146 New Apartment Units, 42 More Condos Coming To Downtown TC
By Beth Milligan | Sept. 9, 2021
Development group Innovo broke ground this week on a new six-story, 88-unit apartment complex on Hall Street, moving forward with its city-approved plan for the property despite a pending lawsuit challenging the legality of its height. The project is one of several developments moving forward in the downtown area, including a new 58-unit "family development" breaking ground today (Thursday) on Wellington Street that will feature a variety of income-based apartments for seniors, singles, and families.
Innovo – the development group behind the Breakwater apartment complex on Garland Street – began earth and soil erosion work this week on two vacant parcels at 125 and 145 Hall Street between The Candle Factory and the Bay Area Transportation Authority (BATA) transfer station. The group received city approval in March to build an 88,500 square-foot building with 88 rental units, including a mixture of studio, one-bedroom, two-bedroom, and three-bedroom units (pictured, rendering). According to a company memo on the project, the complex "is being designed to meet the needs of Traverse City residents and workers. This means it will NOT be allowed to be used as vacation rentals, and it is NOT being designed and marketed as seasonal vacation housing for out-of-town millionaires."
The building will have a three-level parking garage with 55 parking spaces and 2,000 square feet of commercial and office space on the ground floor. It will also offer rooftop amenities including lounge space and bocce ball courts – as well as a platform tennis court on the parking deck roof – which will be available to both the building's tenants and Breakwater tenants. Project architect Chris Miller says the team has also tweaked the building's design to include more green roof infrastructure to address concerns raised by some planning commissioners about stormwater runoff.
The development will be called The Godfrey after Austrian architect Godfrey Greilick, who ran one of the most prominent sawmills on Grand Traverse Bay in the 1800s and whose name is tied to the small town of Greilickville. Miller says the development team wanted to "pay homage to the history of the community" and plans to include architectural nods to Greilick, including rustic wood and sawmill references. Construction of the building will take roughly 18 months. "We're projecting first quarter of 2023 for completion and occupancy," Miller says.
The project is progressing as planned despite a recent lawsuit filed by citizen group Save Our Downtown challenging the way building height was measured for The Godfrey and other recently approved city projects, such as the new 4Front Credit Union headquarters on West Front Street. Some architectural and mechanical features included in those developments are higher than 60 feet, which Save Our Downtown believes violates Proposal 3, the city charter amendment requiring a public vote on buildings over 60 feet. The group is seeking an injunction prohibiting the city from approving any more buildings that have any components over 60 feet, and "to reverse any prior grant of approval and/or permit for construction of a building in excess of 60 feet."
The city has countered that buildings have always been measured the same way in the city – from the grade to the roof deck – and that the formula has never included parapets, steeples, clock towers, or similar type of features. When the city adopted an implementation policy for Proposal 3 in 2017, it specified that some architectural features on buildings could be over 60 feet and not trigger a public vote. The city has asked Judge Thomas Power to dismiss Save Our Downtown's lawsuit, with a Zoom hearing scheduled on the matter Monday. Power granted a request from Innovo this week to intervene in the lawsuit, which the group says was necessary to protect the company's property rights.
"There are projects in the city that have already been approved with similar parameters," says Miller. "We just want to be treated fairly as land owners and developers and have those same standards." He adds that Traverse City's zoning rules for measuring building height are "consistent with ordinances in other areas. They don't count (architectural features). It's the principal building roof that's really the point of measurement."
Other developments besides The Godfrey are also moving forward in the downtown area. Woda Cooper Companies – formerly the Woda Group, the development group behind Brookside Commons and Boardman Lake Apartments – will hold a groundbreaking ceremony today (Thursday) for the group's new development Ruth Park at 520 Wellington Street. The estimated $14.1 million, 58-unit apartment complex was approved last fall for $1.2 million in funding from the Michigan State Housing Development Authority (MSHDA). Ruth Park will include a mix of one, two, and three-bedroom units in a four-story building, with rents based on income and ranging from $521 to $1,380, depending on the unit size and household income level (rates include some utilities).
Woda Senior Vice President Craig Patterson previously told city commissioners that 19 of the units will be targeted to renters earning up to 80 percent of the area median income (AMI) level. "A family of four (making) up to $64,000 a year can live there," Patterson said. According to project documents, "this income group is sometimes referred to as the missing middle and safe, affordable, energy-efficient housing for this group of wage earners is desperately needed in the region." The project includes the demolition of three industrial buildings on Wellington, with Woda planning to invest over $100,000 into infrastructure improvements on the site in addition to the building construction.
Construction is also progressing on the new Peninsula Place building on State Street, as well as on the Commongrounds project on East Eighth Street. Developer Tom McIntyre held a groundbreaking ceremony in July for the five-story, 42-unit Peninsula Place condo development next to the Park Place Hotel. The ceremony was followed by demolition work on the site. An estimated 18-24 month construction timeline is now underway, putting the building on track for a mid-2023 opening.
Commongrounds, a four-story mixed-use building being developed under a unique real estate cooperative model, recently received an $8 million loan guarantee from the U.S. Department of Agriculture. The nearly 50,000 square-foot building will feature workforce housing, a food hall, a performing arts venue, a child care center, and office space for several nonprofits, as well as tenant-owners like Higher Grounds Trading Company, Iron Fish Distillery, Crosshatch Center for Art & Ecology, Commonplace, and Table Health. According to a construction update from Commongrounds, concrete is being delivered and poured this week, backfilling and grading work is underway, exterior brick will start going up on the north face of the building, and floors are being poured and steel erected. The building is targeted to be completed by the end of the year.
Comment
Don't Forget The Health Crisis Before COVID. Chris Hindbaugh Certainly Hasn't.
Read More >>
Still For Sale In Acme
Read More >>
Here's Why You Can't Get An Uber From Cherry Capital Airport -- And Possible Workarounds
Read More >>
Disciplinary Hearing Scheduled For City Manager
Read More >>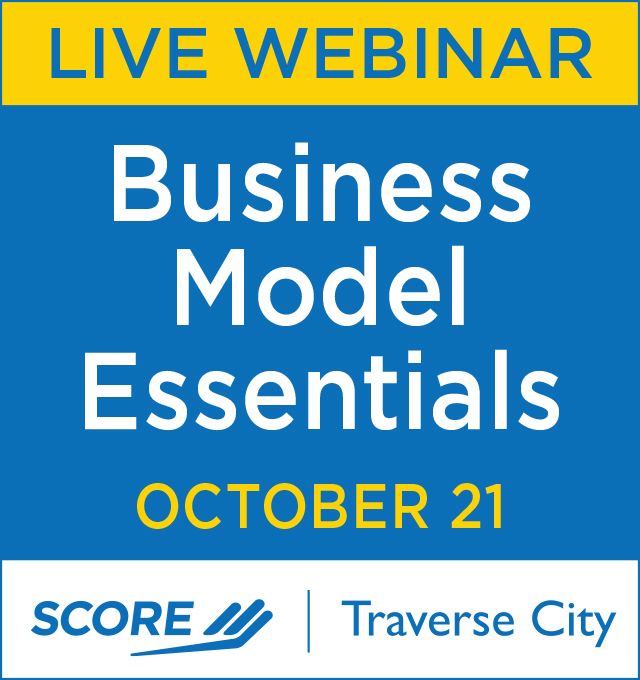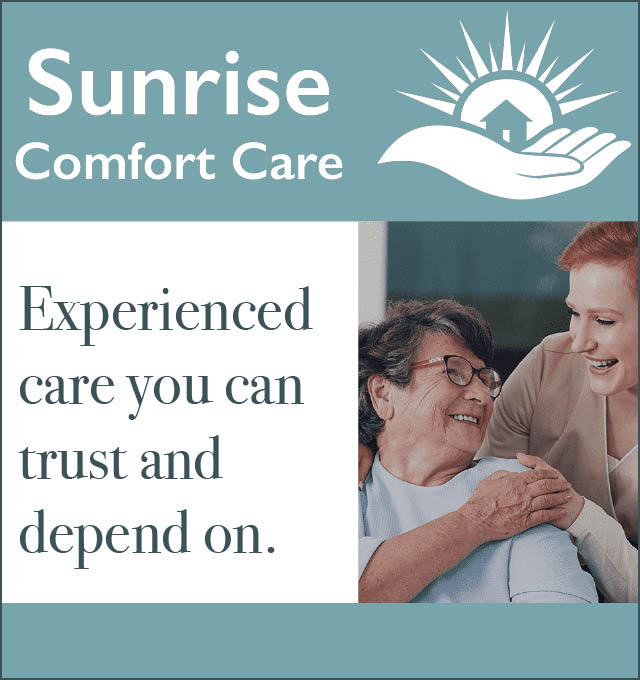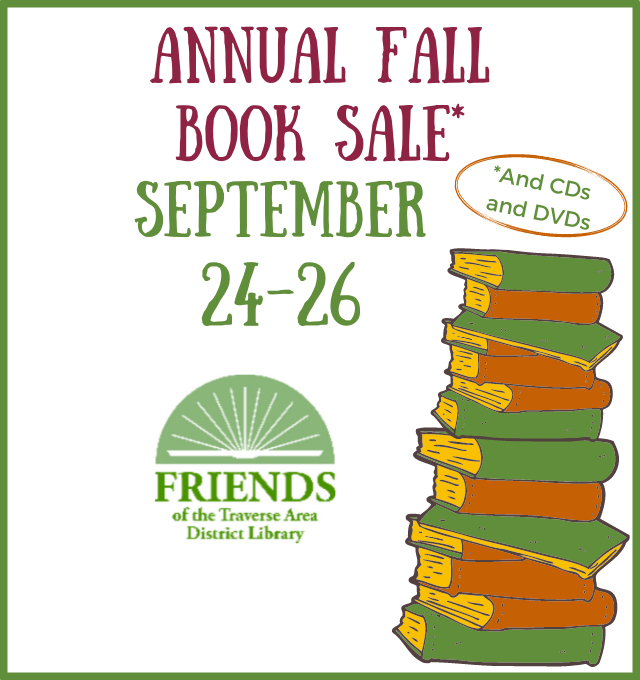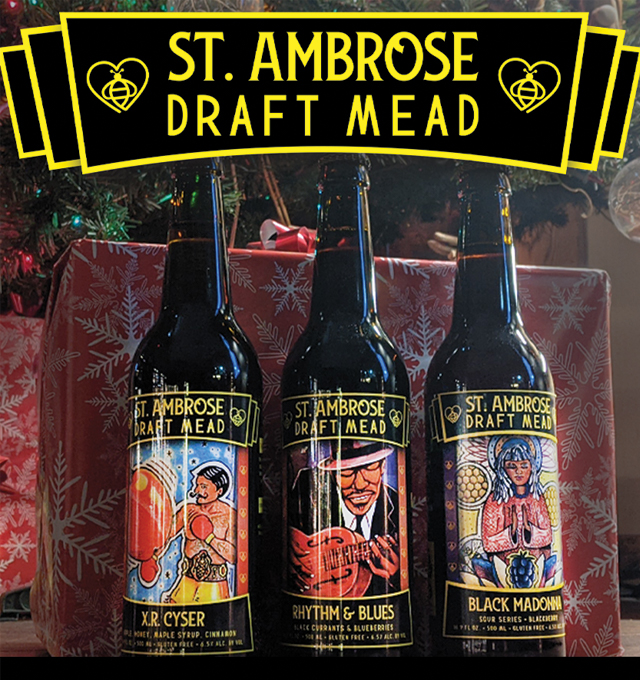 DNR Euthanizes Black Bear Roaming Traverse City
Read More >>
Peninsula Township Updates: Winery Lawsuit, More Deputies, Bluff Road/Erosion Issues
Read More >>
Garfield Township, Traverse City Embrace Housing Tools
Read More >>
Impact100 TC Awards Three $110K Grants To Local Nonprofits
Read More >>
Trail Closures Planned Starting This Week
Read More >>
Fall Restaurant Guide
Read More >>
Munson To Mandate Vaccines For Employees
Read More >>
Commissioners Approve City Manager Salary Increase, Drinks For Open Space Event, PILOT Agreement, Treasurer Termination
Read More >>
DDA Moving Forward On East Front Street Redesign, Tree Management Plan
Read More >>
Former Norte Director Issues Statement Following Removal From Organization
Read More >>