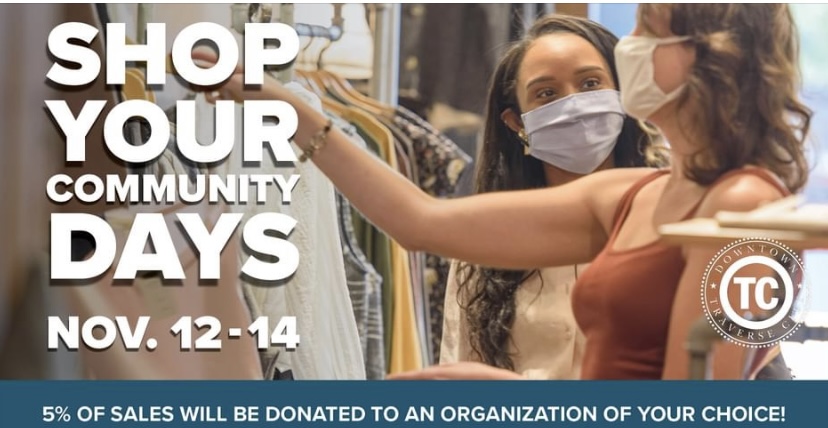 Downtown TC's Shop Your Community Days Event Taking Place Thurs-Sat
By Beth Milligan | Nov. 12, 2020
Shop Your Community Day, a normal one-day event held in downtown Traverse City each November, has been extended to a three-day event this year due to the pandemic.
The renamed Shop Your Community Days will take place Thursday-Saturday (November 12-14) at 60+ participating downtown merchants and restaurants. While patronizing these businesses, customers can choose from a list of 30 local nonprofits and donate five percent of their purchase total to the nonprofit of their choice. A complete list of participating merchants and nonprofits is available here.
This year, Shop Your Community Days will also serve as the official launch of the Downtown Relief Fund campaign. The fund has been developed by the Downtown Development Authority and Downtown Traverse City Association in partnership with Venture North's Resiliency Fund to offer rent relief to downtown businesses in early 2021. The DTCA will be matching all funds raised for local nonprofits during Shop Your Community Days and donating them directly to the Downtown Relief Fund.
"Sadly due to the COVID-19 pandemic, we have had to cancel a lot of our downtown events this year," says Downtown Experience Coordinator Nick Viox. "However, we decided that Shop Your Community Days is too important to our downtown to cancel. The DTCA Board decided that extending it to three days would allow safer social distancing in stores and restaurants and give shoppers a longer chance to participate."
Comment
The Pages Of History: New Book To Chronicle TC Libraries' History
Read More >>
Dogs On The Loose: Animal Control's Workload No Treat
Read More >>
Efforts Underway To Get Residents With Contaminated Drinking Wells Connected To Township Water
Read More >>
Traverse City Is Thankful For Its Own
Read More >>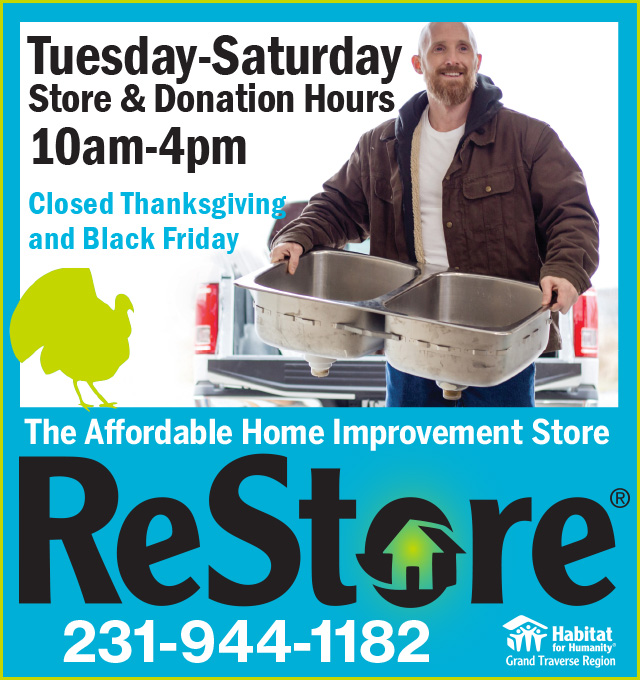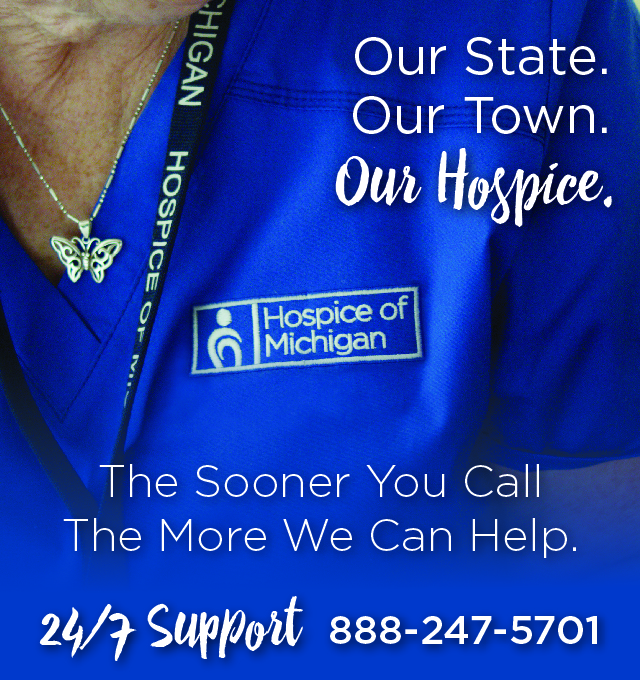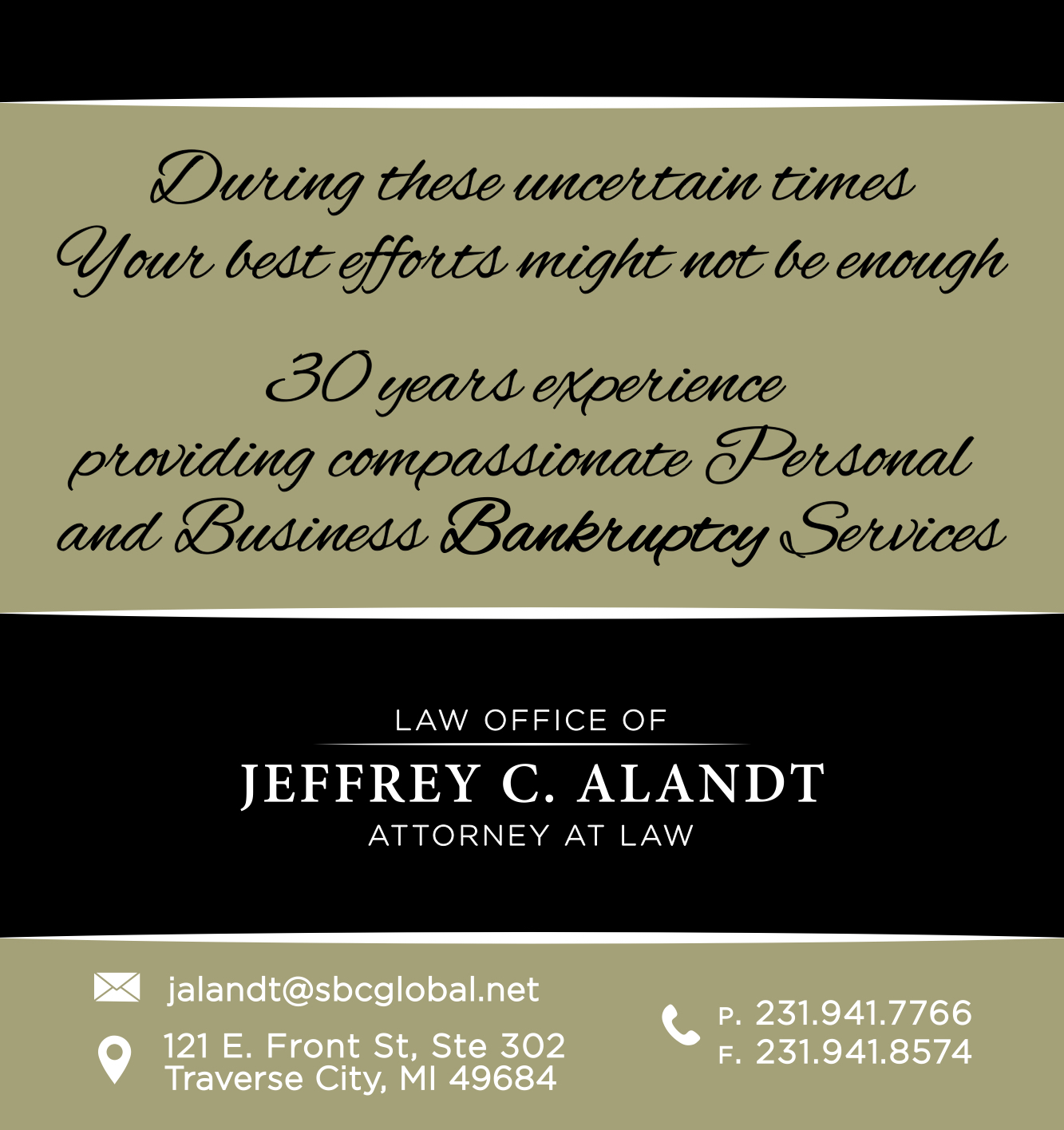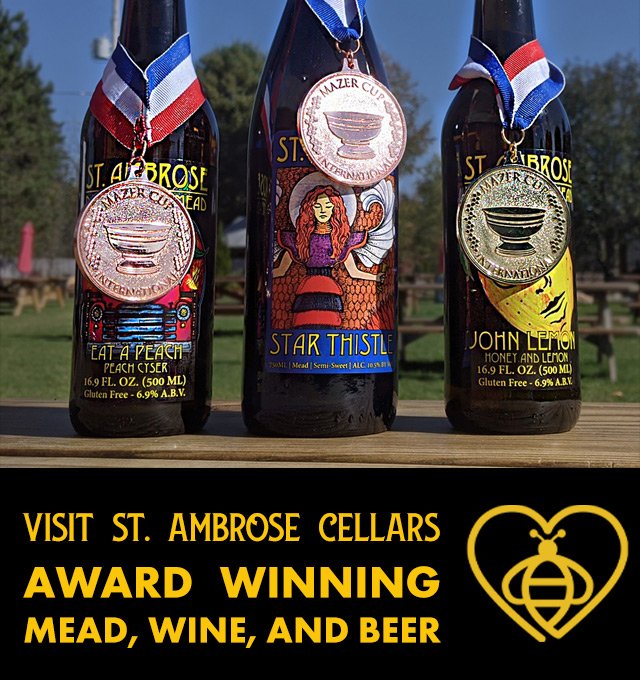 CherryT Ball Drop Goes Virtual
Read More >>
Local Health Department Issues Its Own Advisory
Read More >>
Amidst Moves And Empty Storefronts, Observers Say Demand Still Strong In Downtown Traverse City
Read More >>
Do Not Disturb: Proposed Hotel Properties Sit Silent
Read More >>
Munson Distances Itself From Controversial Social Media Post
Read More >>
It's Thanksgiving To-Go
Read More >>
Pam Forton Resigns From TCAPS Board
Read More >>
Your 2020 Holiday Gift Guide Is Here
Read More >>
Health Dept Shifts Focus To High-Risk Cases As Numbers Soar
Read More >>
From Individuals Facing Homelessness To Businesses On The Brink, Community Steps Up To Meet Need
Read More >>