Efforts Underway To Get Residents With Contaminated Drinking Wells Connected To Township Water
By Beth Milligan | Nov. 27, 2020
At least 15 households in East Bay Township could have the opportunity to hook up to municipal water for free after cancer-causing chemicals were discovered in their drinking water wells. Township and Grand Traverse County leaders met virtually Wednesday to discuss solutions for residents whose wells contain perfluoroalkyl and polyfluoroalkyl substances (PFAS) – steps that include supplying homes with filters and water jug deliveries until municipal hookups can take place in early 2021, a project that could be covered through state grant funding.
Fifteen wells tested earlier this month in Pine Grove neighborhood all came back showing some levels of PFAS, a group of man-made chemicals linked to health impacts including increased risk of cancer, decreased fertility, organ damage, and increased cholesterol, among others. Seven of the 15 wells tested above safe drinking level maximums. On the high end, some of those homes tested near the 900 and 1,300 parts per trillion (PPT) levels for contaminants – well beyond the state maximum of 16 ppt for the chemical PFOS. Another three of the wells are at least 50 percent of the way to hitting the drinking level maximum, according to Environmental Health Director Dan Thorell of the Grand Traverse County Health Department.
Those 10 combined wells could qualify for state grant funding to pay for the residences to be connected to municipal water at no cost to the homeowner – an expense that normally runs into the thousands of dollars. The state of Michigan recently announced a $25 million grant pool available for addressing water contamination, with applications due by the end of January. The grants will be awarded in April, but are available for retroactive reimbursement – meaning East Bay Township could apply for funding now, simultaneously move ahead with connecting residents to township hookups, and hope the application is approved in the spring to retroactively cover project costs. Thorell said he believes there's a "high probability" the grant will be awarded to East Bay Township.
"We are in a good position because we have water lines in the ground in front of these homes. It's just a matter...of getting these folks connected," he said.
East Bay Township Supervisor Beth Friend said the goal was to avoid residents having to pay any upfront, out-of-pocket expenses for municipal hookups. If the grant funding is denied by the state, however, homeowners will be on the hook for their costs, Friend noted. She said in that scenario, homeowners would be offered a financing plan to spread the hookup costs out over at least five years; township trustees could take action to extend that even further to lower monthly payments, such as to 10 years.
Several Grand Traverse County commissioners also expressed their willingness Wednesday to consider funding the gap if there is either a shortage or complete absence of grant funding. One way that could be achieved is by forgivable loans issued through the county's Home Rehabilitation Trust Fund, according to County Administrator Nate Alger. A motion by Chair Rob Hentschel to immediately make up to $180,000 in loans available to homeowners failed for lack of support, but commissioners said they'd be willing to consider funding requests going forward if there's a demonstrated need down the line. Commissioner Bryce Hundley said there should be a "shared responsibility" among involved governments to cover the project costs for homeowners, noting that PFAS most likely did not originate on their properties but rather contaminated their wells by drifting through groundwater from other sites.
Potential culprits for the contamination include firefighting foam used for decades for training exercises at nearby Cherry Capital Airport and the U.S. Coast Guard Air Station. County officials noted that such training is federally mandated, and that the dangers of PFAS have only come to be fully understood in recent years. The late recognition of the risks posed by the chemicals is why the state is now aggressively investigating potential PFAS sites like East Bay Township and another site in Blair Township, which was also recently flagged for contaminated wells. Thorell pointed out that the East Bay Township contamination source is still unknown and that airport and Coast Guard officials are undertaking testing to determine if the plume is actually originating on their properties – a process that could determine if they are required to reimburse mitigation costs, though that outcome could be years down the road. "It's going to take time, for sure," Thorell said.
In the meantime, officials stressed to residents Wednesday that they were taking the contamination – and its potential health impacts – seriously and were working to provide relief as soon as possible. Residents have had access to free bottled water since October – before testing began, as a precaution – and will soon have a choice of having free water filters installed at their homes or clean drinking water delivered in jugs. PFAS are dangerous when ingested, Thorell said, including when contaminated water is used for cooking, drinking, or brushing teeth. However, PFAS are not absorbed through the skin, making showering, doing laundry, and washing dishes with affected water OK, he said.
Officials agreed water filters and deliveries are only stop-gap measures, however, with the ideal goal being to connect homes to municipal water as soon as possible. Several residents who spoke at Wednesday's meeting also pleaded for expediency, noting the challenges involved with carrying out daily activities using only bottled water, as well as fears about the exposure their families and pets have had to PFAS contamination for an unknown length of time. After Commissioner Gordie LaPointe noted that residents have always had the option to switch to municipal water, Avenue B resident Hillerie Rettelle expressed frustration with the comment, pointing out that many homeowners only purchased their homes in recent years – not decades ago, when municipal water first came through – and had their wells tested upon buying their homes. Tests weren't looking for PFAS then and showed their water was safe, she said. "I find (that comment) highly offensive...we are human beings, we are using bottled water," she said, adding that commissioners should try themselves "to do everything, every day life, with bottled water."
Friend said East Bay Township was working as quickly as possible to line up the grant application paperwork so the township could move ahead with getting homes connected to municipal water. As part of the application process, Friend said the township would create a scope of services and solicit bids from contractors so that the municipal hookups could be combined into one package presented to the state for funding. Brian Sousa of Wade Trim, which works with East Bay Township, said he thought contractors could start working on hooking up homes the first or second week of January. An additional three wells in the neighborhood are still slated to be tested and could also be included in the hookup project, depending on the test results. Friend noted that – particularly because of the potential that homeowners could eventually be on the hook for some costs – residences weren't mandated to hook up to municipal water, but rather were being offered the option to participate in the project.
Comment
North Bar, Modern Bird Set For Debuts Soon
Read More >>
Summer Employment Forecast: Will The Job Market Warm Back Up?
Read More >>
NMC To Sign New Articulation Agreement To Promote Construction Trades Education
Read More >>
DDA Teams Up With Traverse Connect For Potential Business Attraction Program
Read More >>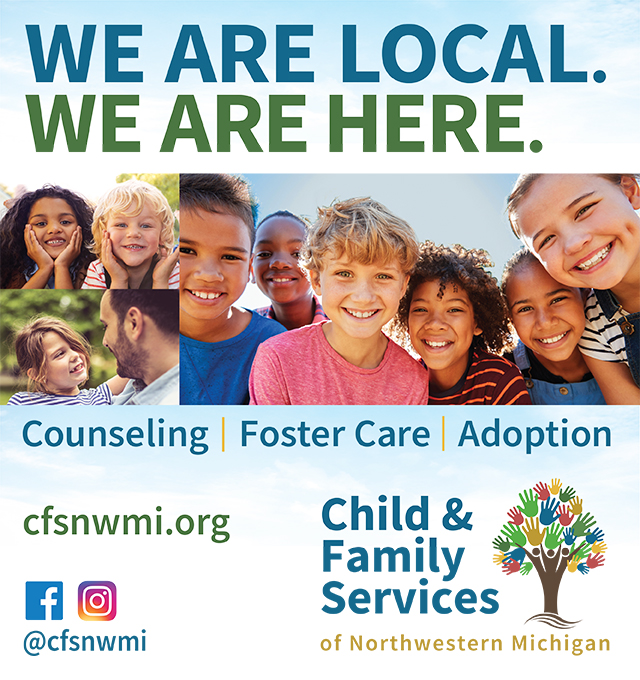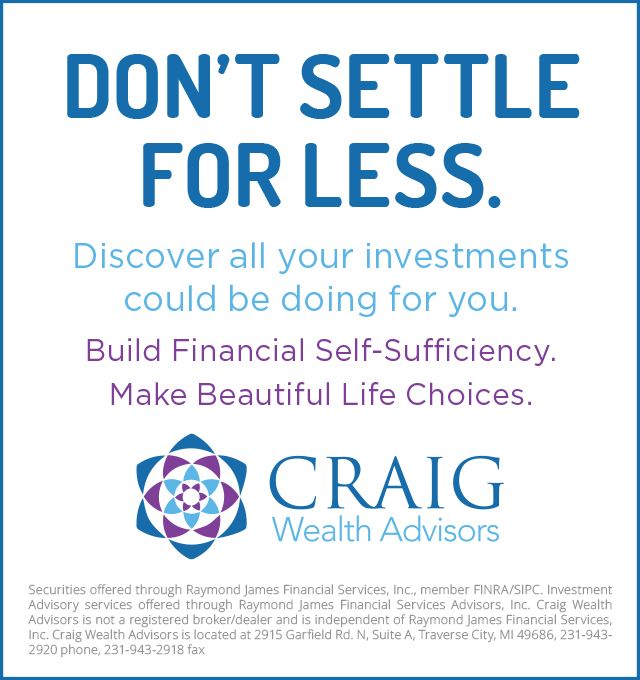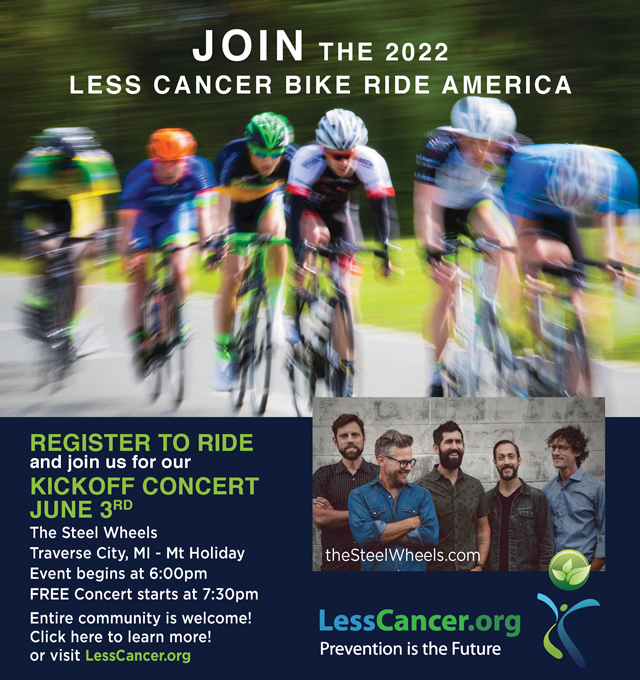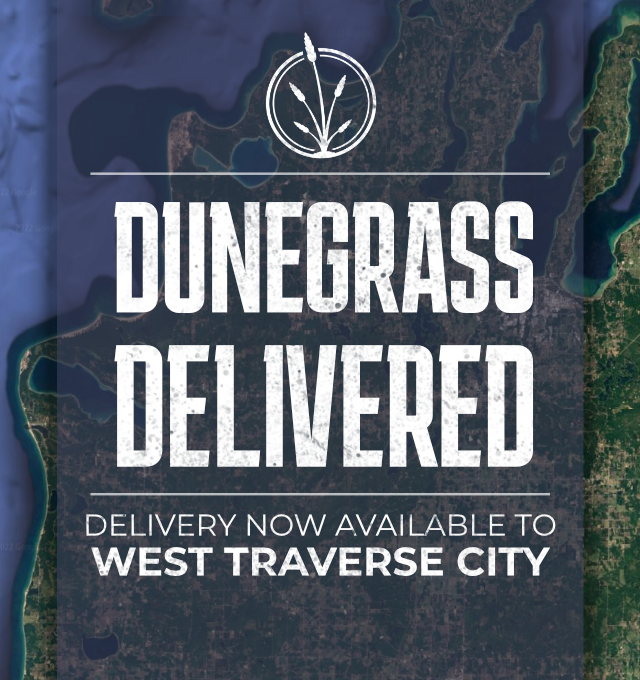 Montessori's Big Year
Read More >>
New Senior Living Facilities Are Under Construction In Traverse City; Can The Local Workforce Support Them?
Read More >>
The Dish Cafe Is Back On The Market
Read More >>
2022 Outstanding Educators Unveiled
Read More >>
City Commission Approves Recreational Marijuana Ordinance, Letter Of Understanding For Grandview Parkway Redesign
Read More >>
Local Home Sales Continue Drop, While Prices Continue To Climb
Read More >>
20 Years Later: The Village at Grand Traverse Commons
Read More >>
"Now Hiring" Showcases Jobs Across The Region
Read More >>
New Owners For West End Tavern, Paesano's Pizza; More Restaurant, Retail News
Read More >>
Traverse City Horse Shows Issues Statement Regarding Summer 2022 Season
Read More >>