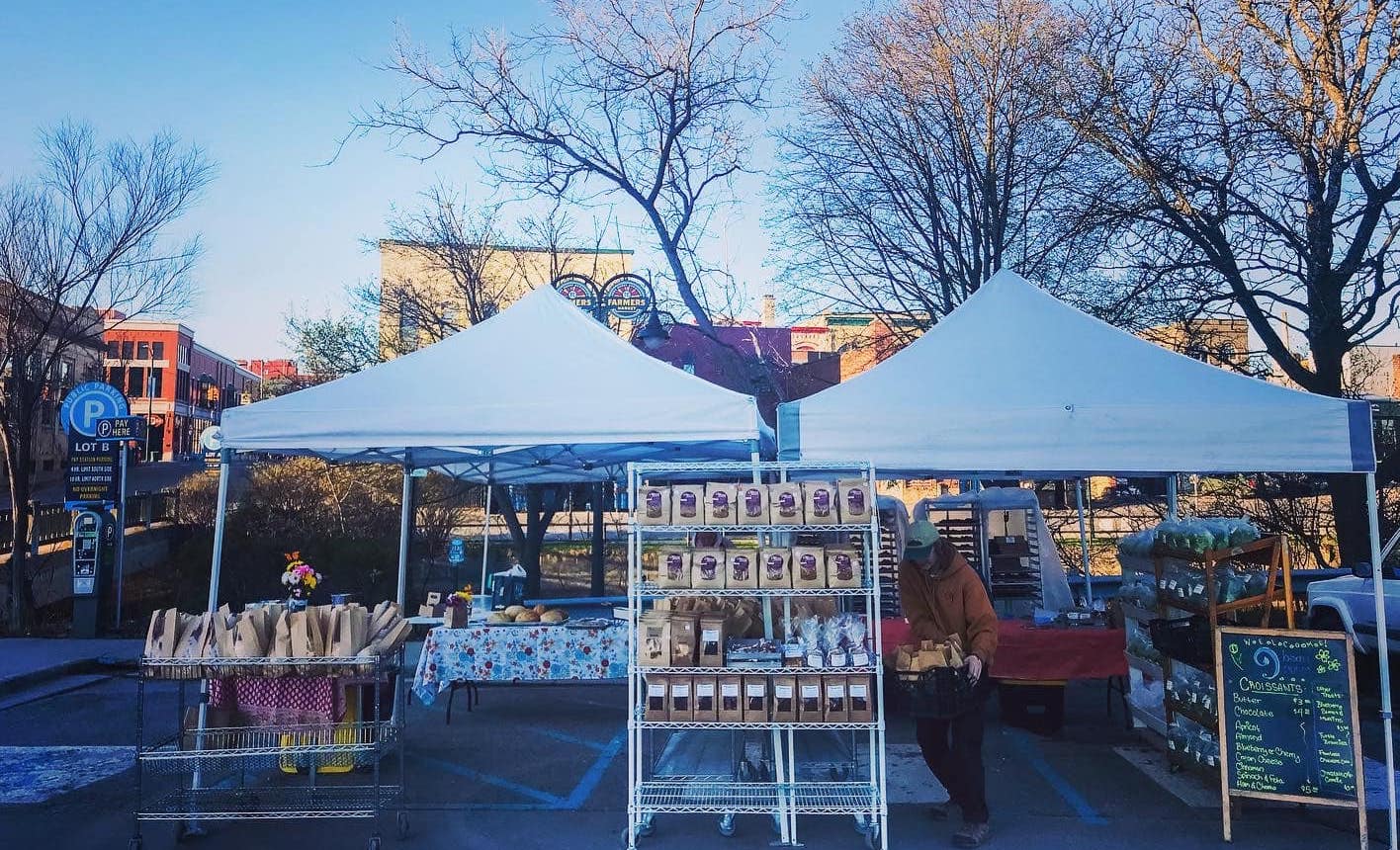 Fifteen Years And Thousands Of Pastries: 9 Bean Rows At The Market
By Karl Klockars | May 21, 2023
Two weeks ago, we began our Farmers Market Profile series with Sue Kurta of Boss Mouse Cheese. Another boss of the market is bakery, farmstead and patisserie 9 Bean Rows. If you've ever arrived at the Sara Hardy market after 9am and wondered how a vendor can sell out hundreds of pastries just after sunup, we did too. Jen Welty, co-founder of 9 Bean Rows, tells Ticker readers all.
9 Bean Rows has been a farmers market staple for nearly a decade and a half. Prior to 2009, Jen and her husband Nic were employed at Black Star Farms. Both Jen and Nic had come north from Ohio State University, where they were earning their Masters Degrees in Horticulture, with a focus on viticulture for Jen and plant genetics for Nic.
The Weltys established a CSA at Black Star with the help of managing partner Don Coe, and it's that program that eventually grew into their own 9 Bean Rows farm, bakery and cafe that we know today … even if some of the details have been lost to time. "I believe our first season at the Sara Hardy market was 2009, and this was the first time we'd sold any thing under the name 9 Bean Rows," Welty says.
Recalling exactly what the first products they sold back then also isn't easy: "Wow, I know we had a few kinds of bread—sea salt fennel sourdough, a sourdough boule and a wheat…staples we still make today," she says. "We also had pain au chocolat, apricot pinwheels, almond croissants and cream cheese." On the vegetable front, it wasn't nearly as prolific – just some mixed greens, garlic, herbs, and maybe some onions. "Our farm was still just a small patch and a hoop house at that point," Welty adds.
These days, it's still the sourdough boule and famed sea salt fennel sourdough that are the favorites, while the battle for pastry supremacy is a tougher fight – "Many of them run neck and neck," Welty says, noting that almond, chocolate and butter croissants are probably tops but the cherry cream cheese and ham and cheese also have a lot of fans.
One can't spend fifteen years at the same market without making a few friends along the way. Welty credits a few people, but none more than Jen Blakeslee of Cook's House, who provided a few significant opportunities that "forever changed our path," Welty says. Blakeslee invited them to sell pastries during the morning when the Wellington Street Market still existed, and then 9 Bean inherited their first brick and mortar space at 439 E. Front Street (now home to Zest Plant Based Kitchen). "If not for Jen, we definitely not be where we are," Welty says.
After all those twists and turns and with their most recent Suttons Bay cafe expansion complete, you might think 9 Bean Rows is ready to hit pause on anything new — nope. "The cafe is still a work in progress but one future goal we have is to add preserved products to our line up," Jen says. "We'd like to do fermented foods like kraut and kimchi in addition to pickles and jams."
"Staffing is the hurdle and of course, that is directly tied to affordable housing," she adds. "So, if we can solve the housing problem we will be able to advance our product line." Which means if you have some extra rooms available in Leelanau County and you want to see some 9 Bean Row brand sauerkraut, you know who to call.
But even after all this time, don't worry about a future Saturday morning at the market where 9BR isn't represented – they'll be there for a long time to come.
"We absolutely love the market. We love seeing our customers week in and week out. We love the VIBE," Welty says. "The market is full of great energy and people are able to connect with each other, mingle, have meaningful conversations, and genuinely support one another. Having a designated time and place for people to connect keeps our community connected and healthy."
Your summer purchases help keep 9BR going year 'round, too. "We've been at it for over a decade but we still feel the pinch of having a seasonal, tourist based economy," Welty says. "We rely heavily on our summer season to support our staff year round. If we didn't have the market I'm not sure what would happen in the winter."
Comment
TCAPS To Hold Ribbon Cutting For New Montessori School
Read More >>
City Commissioners Approve Budget, Munson Avenue Rezoning, Pride Resolution
Read More >>
Two GT County Women Arrested for Meth & Fentanyl
Read More >>
Alley Work Will Impact Old Town Garage Access This Week
Read More >>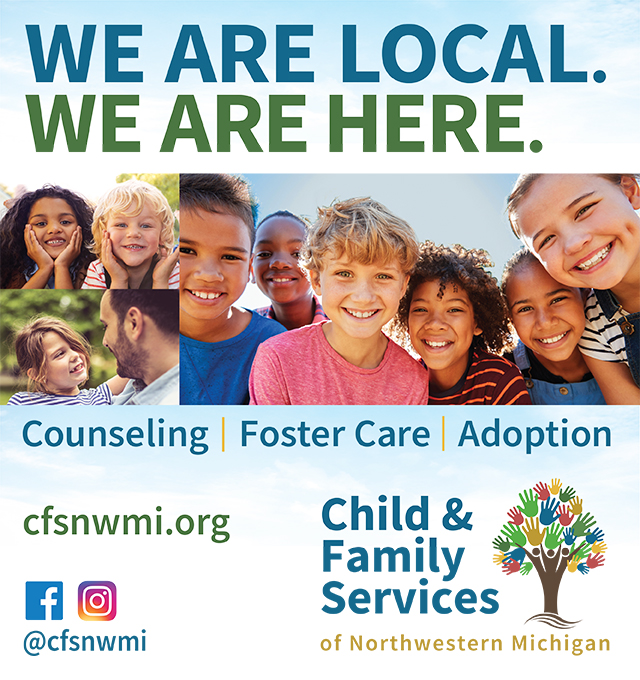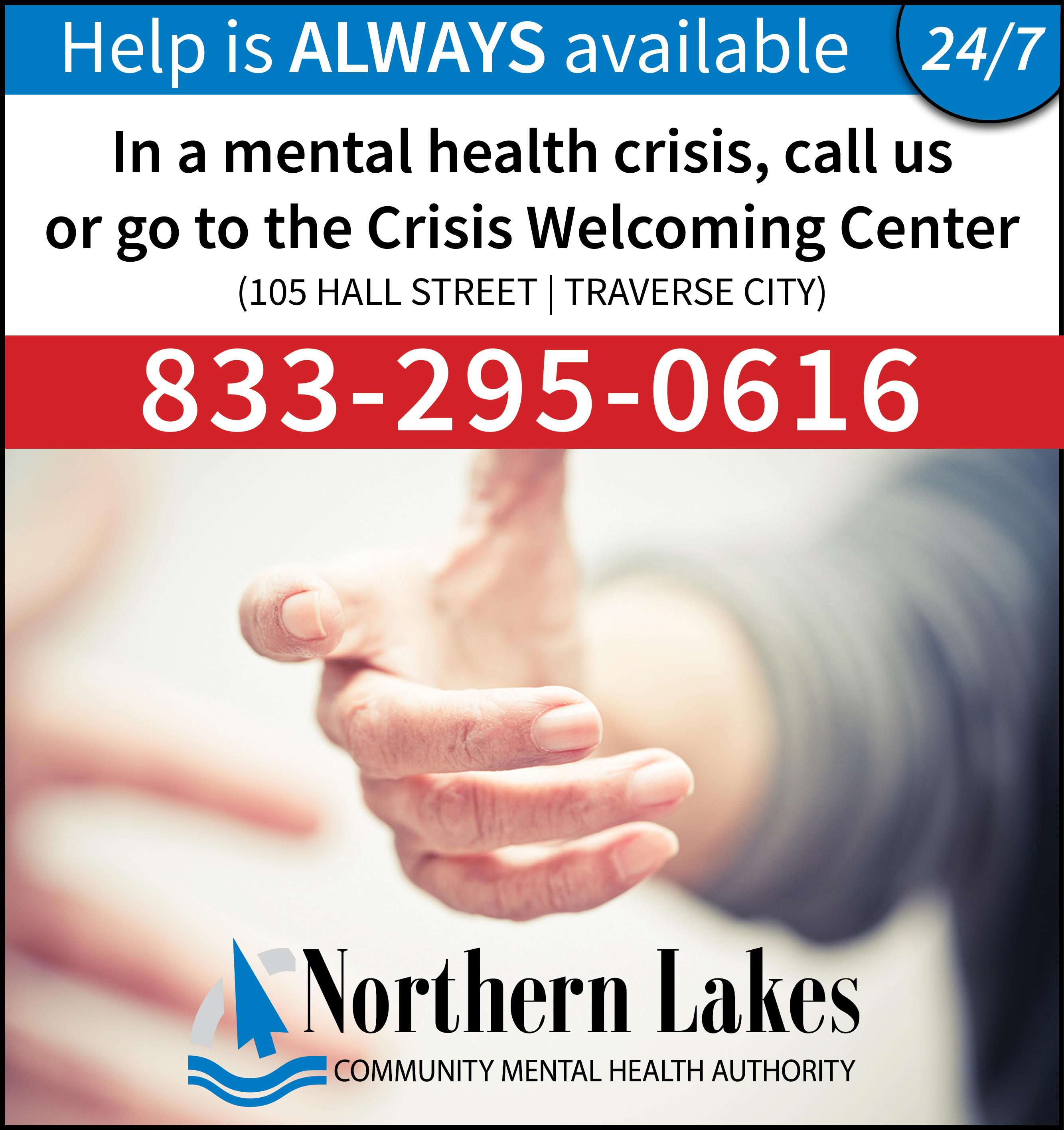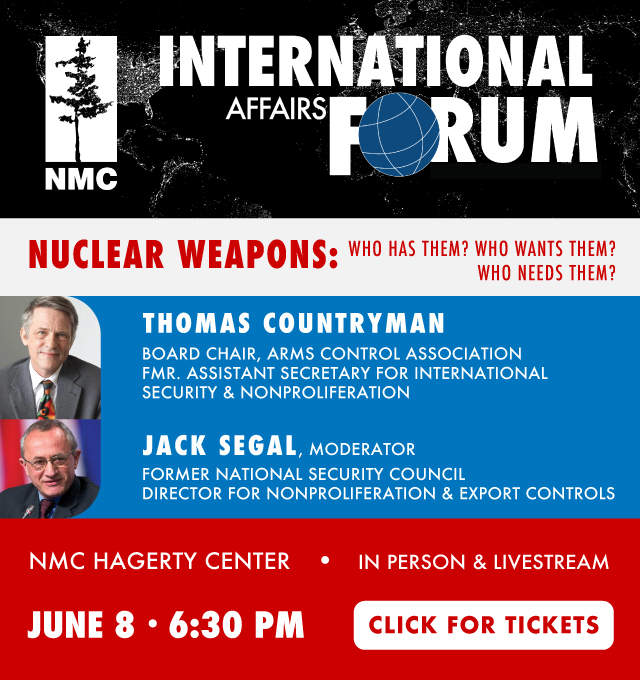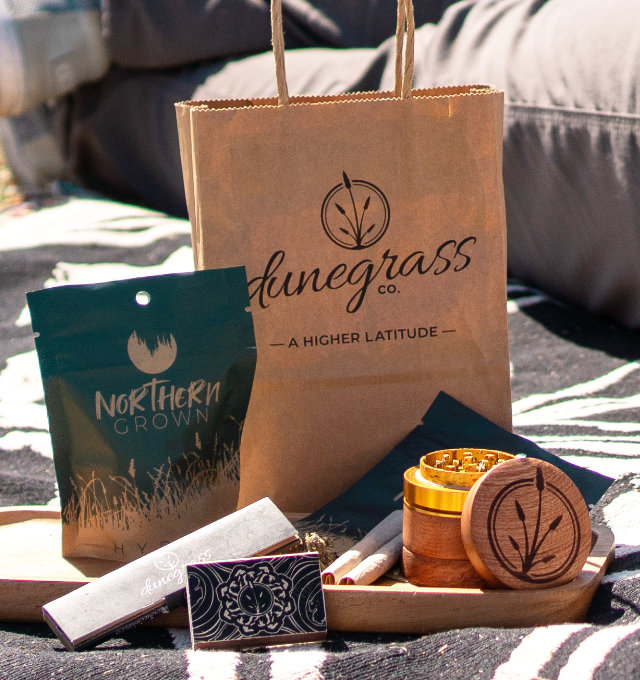 Join Us For Recess on the Water Wednesday - and Win Great Prizes!
Read More >>
How Healthy Are Our Waters?
Read More >>
East Bay Township Considers Changes to Allow More Preschools & Daycares
Read More >>
Traverse City's Graduating Class Of 2023 Wants To Save The World
Read More >>
Seven Hills Opens on Old Mission Peninsula
Read More >>
Off To The Races: An Early Look At 2023 Mayoral And City Commission Elections
Read More >>
DDA Eyes Project List, Citizen Advisory Council for New TIF Plan
Read More >>
First-Ever International Fireworks Championship Coming to TC
Read More >>
Interlochen Cyclist Killed in Car Crash
Read More >>
Is Traverse City Spartan Country?
Read More >>