First Look: Two TC Development Deals
Oct. 26, 2015
A new tavern is headed to the shore of West Grand Traverse Bay, and an 80-acre property in Blair Township could soon boast new housing, retail and commercial development. The Ticker has an exclusive first look at the details of both projects.
The West End Tavern
It's been 21 years since Mike and Sheila Connors first opened Apache Trout Grill on West Bay Shore Drive alongside Grand Traverse Bay. The couple had long discussed opening another restaurant, but never found the right opportunity, says Mike – until now.
On Friday, the Connors purchased the former Harbor 22 building on West Bay Shore Drive. The 7,000-square foot property with a large deck overlooking Harbor West Marina attracted "multiple interested buyers" after the restaurant closed its doors October 3, according to real estate agent Tom Krause. Says Mike: "When we heard the building was going on the market…knowing the draw of waterfront properties and how rare it is to find one, we knew we had to strike quickly."
With the purchase finalized in just three weeks (terms were undisclosed), the Connors will now turn their focus to renovating the building's interior. Their goal: to open a "classic neighborhood tavern" called The West End Tavern in late spring 2016. "We're going to use some of the proven recipes and food products we know people love at Apache," says Mike, such as the shrimp and lobster bisque, western BBQ shrimp and several walleye and whitefish entrees. But the new restaurant will also feature its own distinct menu, including artisan pizzas (the Connors plan to install a wood-fired pizza oven), "innovative" sandwiches and other "from-scratch comfort food."
Mike describes the restaurant concept as "much more causal" than Apache. Designed to be a "a locals' kind of place," The West End Tavern will feature a large communal table in the dining room, a full bar highlighting local wine and craft beer, and occasional live entertainment on the patio.
Only a mile apart, the proximity of Apache Trout Grill and The West End Tavern will allow the restaurants to have "shared products and employment resources," says Mike. With "distinct" concepts for each establishment and a growing client base due to the revitalization of the Greilickville corridor, the Connors believe both restaurants can succeed.
"I would have had a hard time driving by that property every day if someone else had gotten it," admits Mike. "We weren't going to do another restaurant unless it was an absolute winner. This is a natural fit for us…we're excited to get in there and get started."
Rennie School Road Property
A long-beleaguered property at the corner of US-31 and Rennie School Road south of town could soon house new residential, retail and commercial development.
Once destined to be a water park, the 80-acre vacant parcel adjacent to Wuerfel Park went into tax foreclosure when the development deal fell apart, leaving Blair Township to make payments on a $1.9 million special tax assessment for sewer hook-ups on the site. Last year, township officials turned the property over to the Grand Traverse County Land Bank Authority in hopes a developer could be found to get the parcel back on the tax roll and cover the township's investment.
Enter Jeff Schmitz. The Hotel Indigo developer recently submitted an option agreement for the site, with 240 days available to complete due diligence, including market and feasibility studies. Should the deal proceed as planned, Schmitz – who has agreed not to pursue any brownfield funding as part of the purchase terms – hopes to construct 200 apartment units and 25 acres of retail and commercial space along US-31.
"We have some (commercial tenants) now that are just waiting for us to finalize (the sale)," says Schmitz. "Based on the housing need in TC, we definitely think we can do at least 200 apartments. It won't be government assistance housing, but it's definitely going to be some degree of affordable housing."
Schmitz says his engineering and architectural team is in the process of completing preliminary design plans for the property this week. "We hope to have some drawings out to Blair Township soon," he says.

Kevin Endres of Three West, the company with the listing on the property, tells The Ticker that Schmitz hasn't finalized the agreement yet, "but we are working towards coming up with an agreement that works for all stakeholders and I am confident we will be able to do that soon."
Leelanau Christian Neighbors, Samaritans' Closet Merge
Read More >>
GT Band Distributes More Than $873K To Local Organizations
Read More >>
Is Traverse City Bucking A Nationwide Decline Of Bike Commuting?
Read More >>
County Commissioners Approve Prayer Policy
Read More >>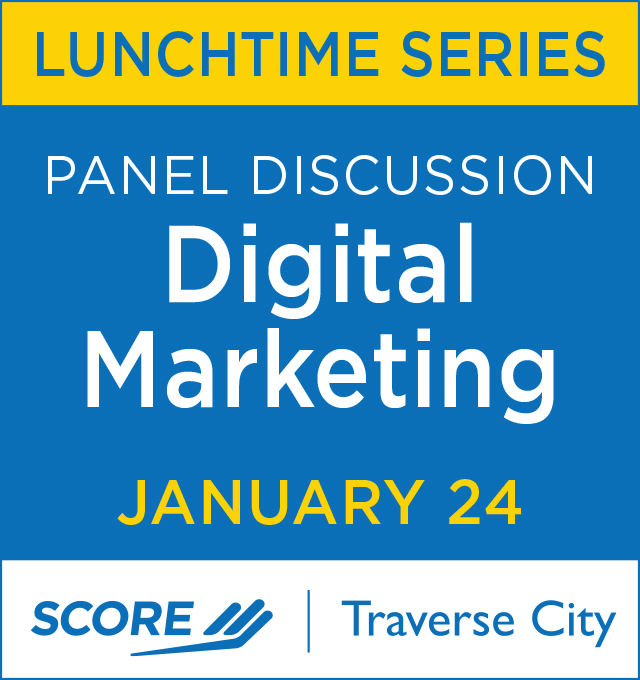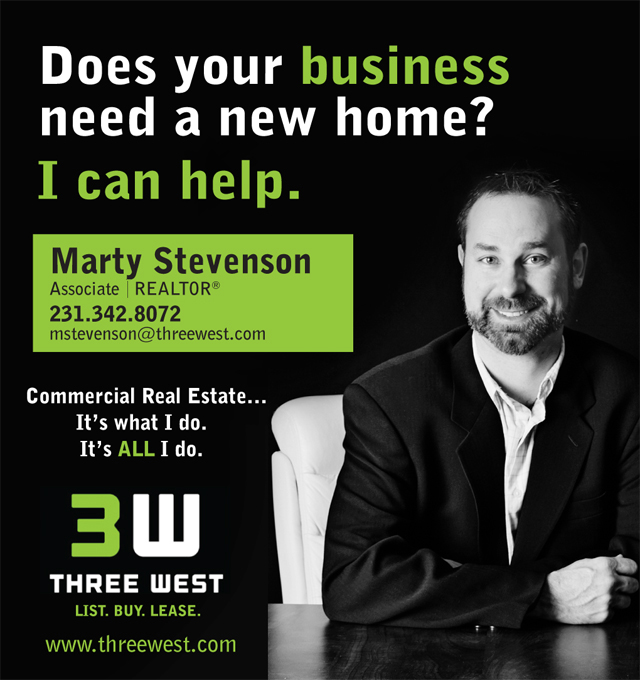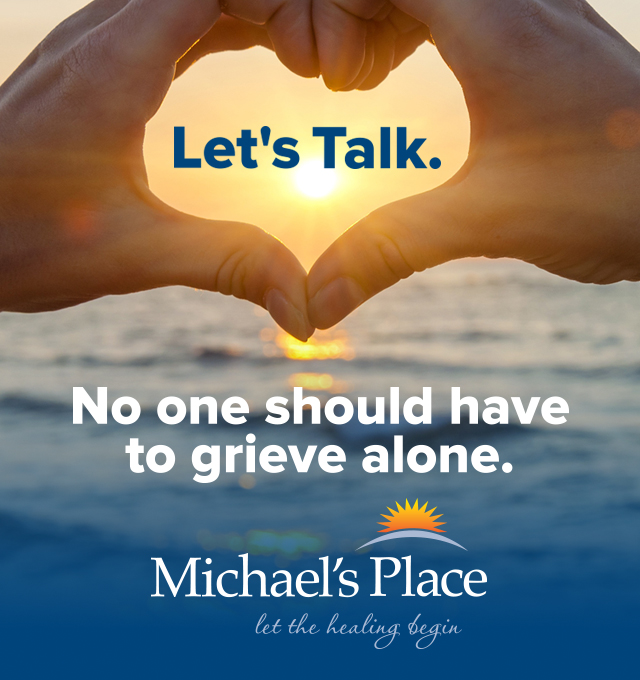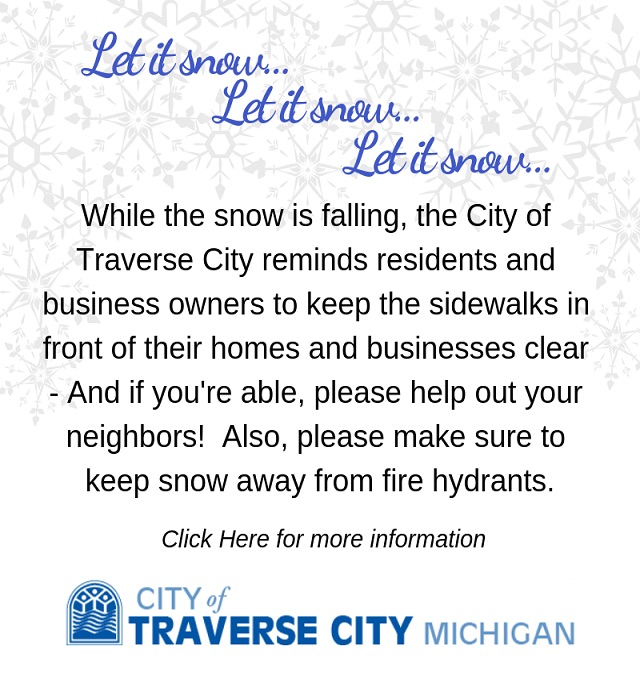 TC Planning Commission Eyes 2019 Projects, Priorities
Read More >>
Downtown TC Gift Certificate Sales Set New Record
Read More >>
NMC Hires Firm For President Search
Read More >>
StoryCorps, Michael's Place To Partner On New Program Recording TC Memories
Read More >>
Corrections Officer Charged
Read More >>
County Commissioners To Talk Controversial Library Appointment, Invocation Policy
Read More >>
Local Film And New Media Program Lands Statewide Acclaim
Read More >>
Eight Charities Share $453,000 From Swingshift
Read More >>
Grand Traverse Band's Economic Arm To Acquire Defense Contractor
Read More >>
Man Arrested For Throwing Snowballs
Read More >>