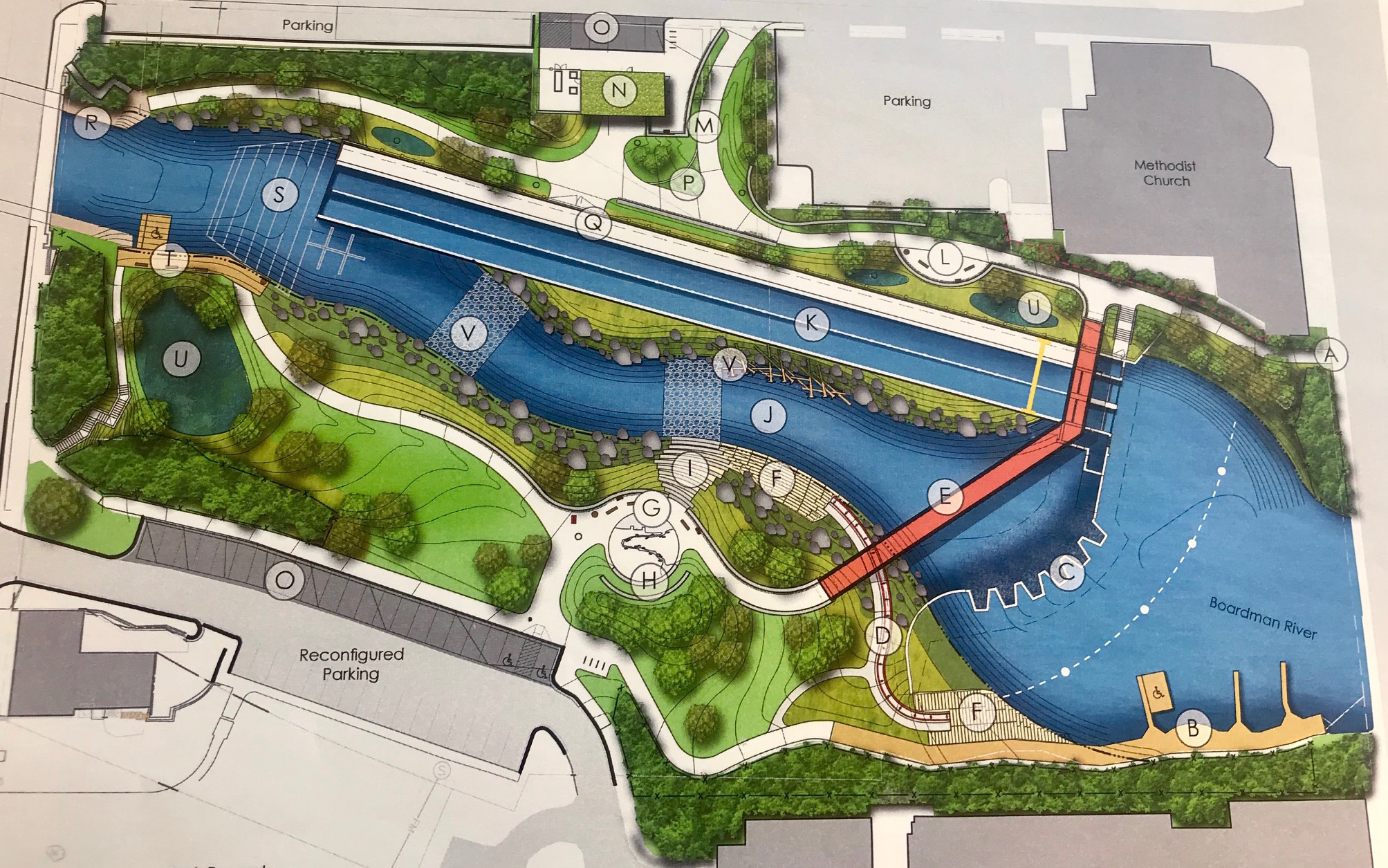 FishPass Construction Set To Break Ground October 24
By Beth Milligan | Oct. 16, 2020
Construction is slated to kick off on the FishPass project at the Union Street Dam with a virtual groundbreaking ceremony Saturday, October 24.
The virtual groundbreaking will stream live at 11am on the official FishPass Facebook page to allow project partners and the public to safely attend during the pandemic. The event coincides with World Fish Migration Day. The new FishPass system is a research and restoration project that will replace the aging Union Street Dam in downtown Traverse City. It will allow fish biologists from around the world to evaluate different fish sorting technologies to combat invasive freshwater species, such as the sea lamprey, from moving upstream to spawn.
"The result will be a world-class technology and research center in a park-like setting," according to a release from the U.S. Army Corps of Engineers. USACE awarded a contract to Traverse City-based firm Spence Brothers Construction for $19.3 million, with construction slated to be complete in late 2022. The project is primarily funded by the U.S. Environmental Protection Agency Great Lakes Restoration Initiative and led by the Great Lakes Commission in partnership with the City of Traverse City, Fisheries and Oceans of Canada, Grand Traverse Band of Ottawa/Chippewa Indians, Great Lakes Fishery Commission, Michigan Department of Natural Resources, U.S. Army Corps of Engineers, U.S. Fish and Wildlife Service and U.S. Geological Survey.
USACE Great Lakes Program Manager Carl Platz says the knowledge gained from FishPass "will not only be utilized throughout the Great Lakes, but it will likely be applied across the nation as well." Traverse City Manager Marty Colburn calls it a "project of global significance," adding he is glad that "a local firm with a wealth of experience has been selected for this important project here in Traverse City."
According to Doug Stang, chair of the Canada-US Great Lakes Fishery Commission, "one of the greatest fishery management challenges of our time is how to pass desirable fish around barriers while simultaneously blocking the movement of harmful invasive species like sea lamprey. FishPass will be the place, the only place in the world, where an array of technologies and techniques will be evaluated to achieve that dual goal."
More information on the project is available online here.
Comment
Traverse City's Graduating Class Of 2023 Wants To Save The World
Read More >>
DDA Eyes Project List, Citizen Advisory Council for New TIF Plan
Read More >>
First-Ever International Fireworks Championship Coming to TC
Read More >>
Is Traverse City Spartan Country?
Read More >>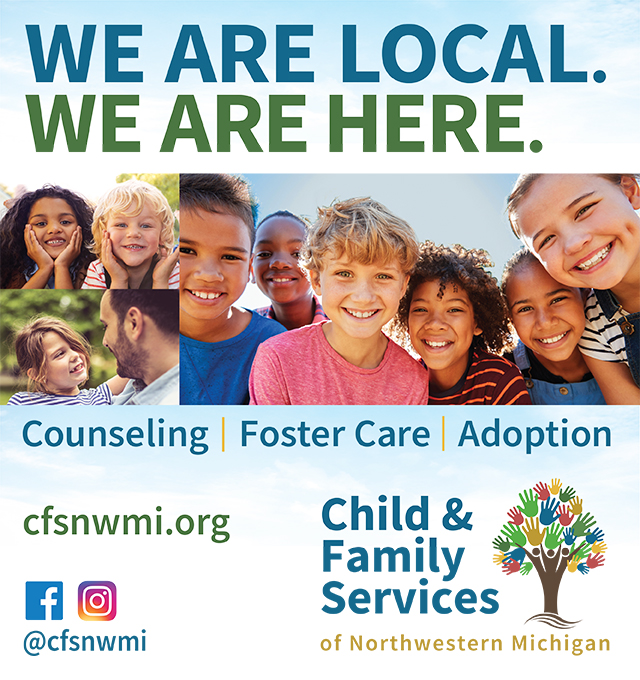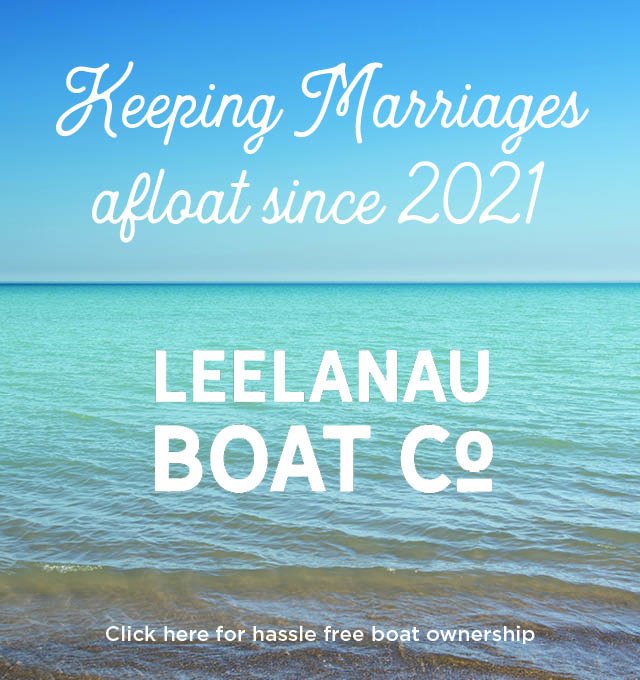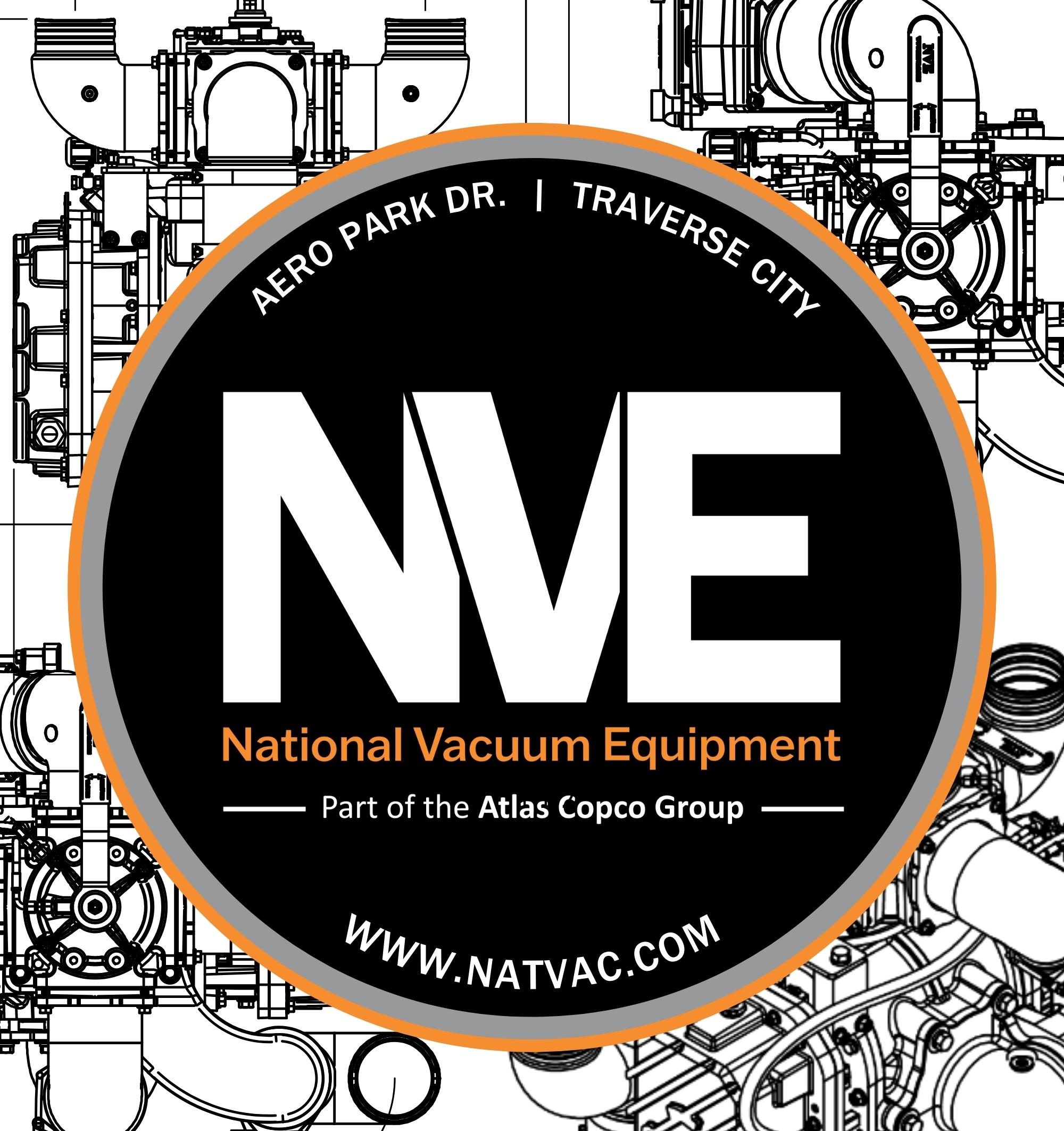 Seven Hills Opens on Old Mission Peninsula
Read More >>
Off To The Races: An Early Look At 2023 Mayoral And City Commission Elections
Read More >>
Interlochen Cyclist Killed in Car Crash
Read More >>
Kingsley Woman Arrested for Possessing Taser, Meth
Read More >>
Free Housing And Cash: Munson Ups The Ante For Nursing Openings
Read More >>
Introducing The New Mustang
Read More >>
Road Commission Updates: Roadkill Stalemate, Keystone Parking, South Airport/Silver Lake Intersection Rebuild
Read More >>
Nominations Now Open For 17th Annual Hagerty TCBN 40Under40
Read More >>
Memorial Day Events In And Around Traverse City
Read More >>
Rail Renaissance: What's The Status Of TC-To-Downstate Rail Corridor?
Read More >>