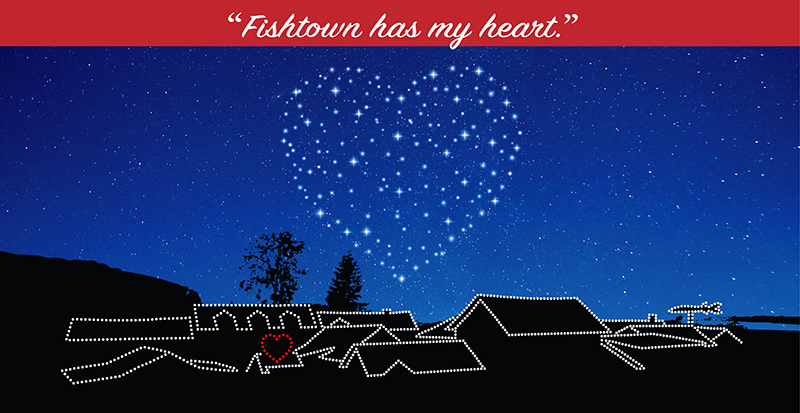 Fishtown Preservation To Celebrate Property Pay-Off With Ceremony, Lights Display
By Beth Milligan | Feb. 7, 2019
The Fishtown Preservation Society (FPS) is celebrating paying off its property debt with a ceremony tonight (Thursday) and a special lights display that will run through next week.
The nonprofit FPS is becoming debt-free after 12 years, paying off its mortgage for a quarter-acre tract of Fishtown on the north side of the Leland River in Leland. FPS' $3 million purchase included eight shanties, two smokehouses, 200 feet of docks along the Leland River, and other ancillary buildings. It also included the fish tugs Joy and Janice Sue and their related commercial fishing licenses and equipment. In early 2016, FPS also acquired two neighboring shanties and their deep lots on the south side of the Leland River. As a result, the property now owned by FPS "comprises most of the key historic elements of Leland's Fishtown, which extends from the Leland River dam to the river mouth at Leland Harbor and Lake Michigan," according to a release from the group.
FPS will hold a celebration tonight from 5:45-6pm in Fishtown, the same day that the organization makes the final payment for its Fishtown property with a $789,600 balloon payment. The event will be an opportunity to offer tributes, have a small bonfire for the old mortgage, and light the shanty rooftop lights one more time. The white lights were a traditional year-end display called "Fishtown in Lights." The light display this year will feature strings of white lights - approximately 4,000 feet long - donated by holiday lighting business Shine and a large, red lit heart added in the middle of Fishtown "in honor of those who made the purchase of Fishtown possible," according to FPS.
Visitors can view the "Love Fishtown Week" light display in Fishtown daily through February 16 from 6pm to 10pm. There will also be "I Love Fishtown" signs in Fishtown for visitors to pose with for photos. Visitors are encouraged to share their photographs with FPS by email at info@fishtownmi.com or through Facebook, using hash tags #LoveFishtownWeek and #FishtownHasMyHeart when posting on social media.

According to FPS, the celebratory moment will also include a look ahead to the future. The organization is working on plans and raising money for needed infrastructure work this year, including retaining walls, docks, and shanty upgrades. "Fishtown's location on the Leland River, exposure to the elements off Lake Michigan, and the thousands of annual visitors take a toll on the docks, grounds, and buildings," according to the group.
"In the past the fishermen cared for Fishtown, looking after its every need every day," says FPS Executive Director Amanda Holmes. "That has been the responsibility of Fishtown Preservation—and all who love Fishtown—for the past twelve years. It will continue to be our responsibility into the future, because Fishtown is a forever project."

Two Injured In M-22 Crash
Read More >>
What Zillow Says About Traverse City Real Estate
Read More >>
Commissioners Reject Changes To Marina Parking
Read More >>
GT Pavilions Receives $50K Grant From Blue Cross
Read More >>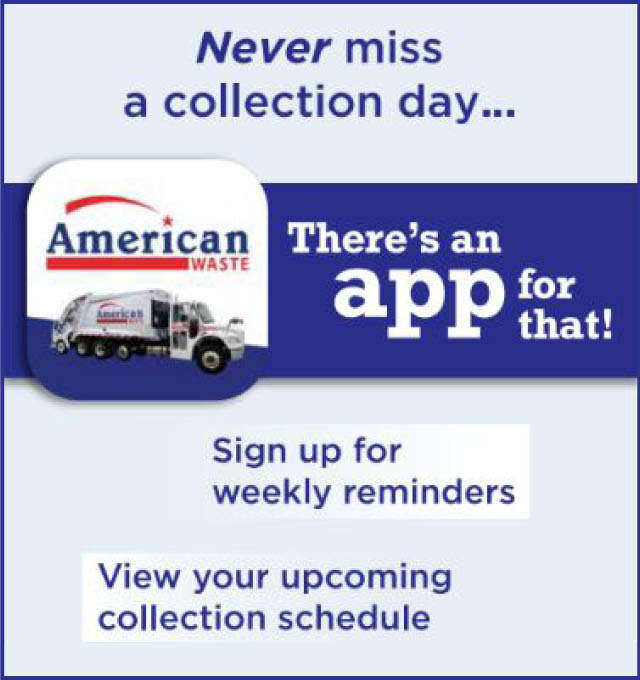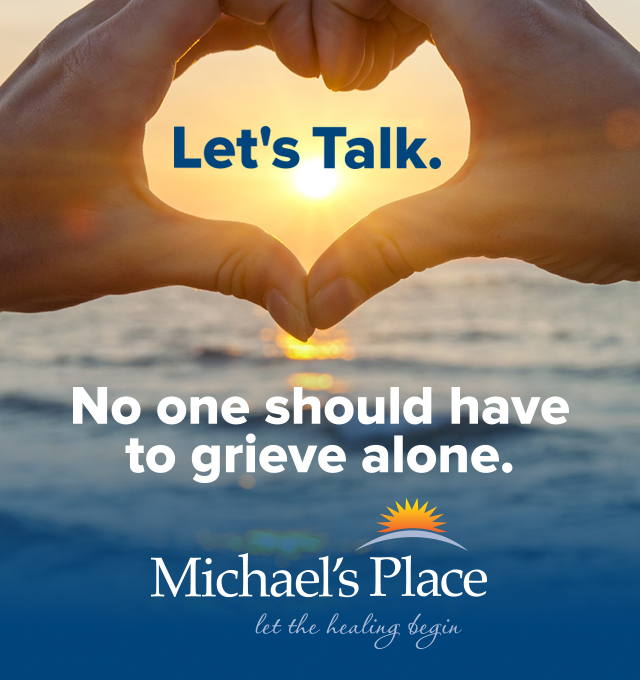 County Looks To Update Sexual Harassment Policy For Officials
Read More >>
New Sidewalk Construction On Kinross, Grant Streets Starting This Week
Read More >>
Cadillac: Pro-Wrestling Hotbed Of The North
Read More >>
Where Has All The Permit Parking Gone?
Read More >>
Riverview Terrace Watches Tall Buildings Debate, Development From Next Door
Read More >>
Fair, Pine Street Closures Planned
Read More >>
June Home Sales Dip, But Big Year Still Underway
Read More >>
New Events Planned For City Parks, Dog Beach Considered
Read More >>
Wrong Side Of The Tracks
Read More >>
Almost Complete, Was Pit Spitters' First Season A Home Run?
Read More >>