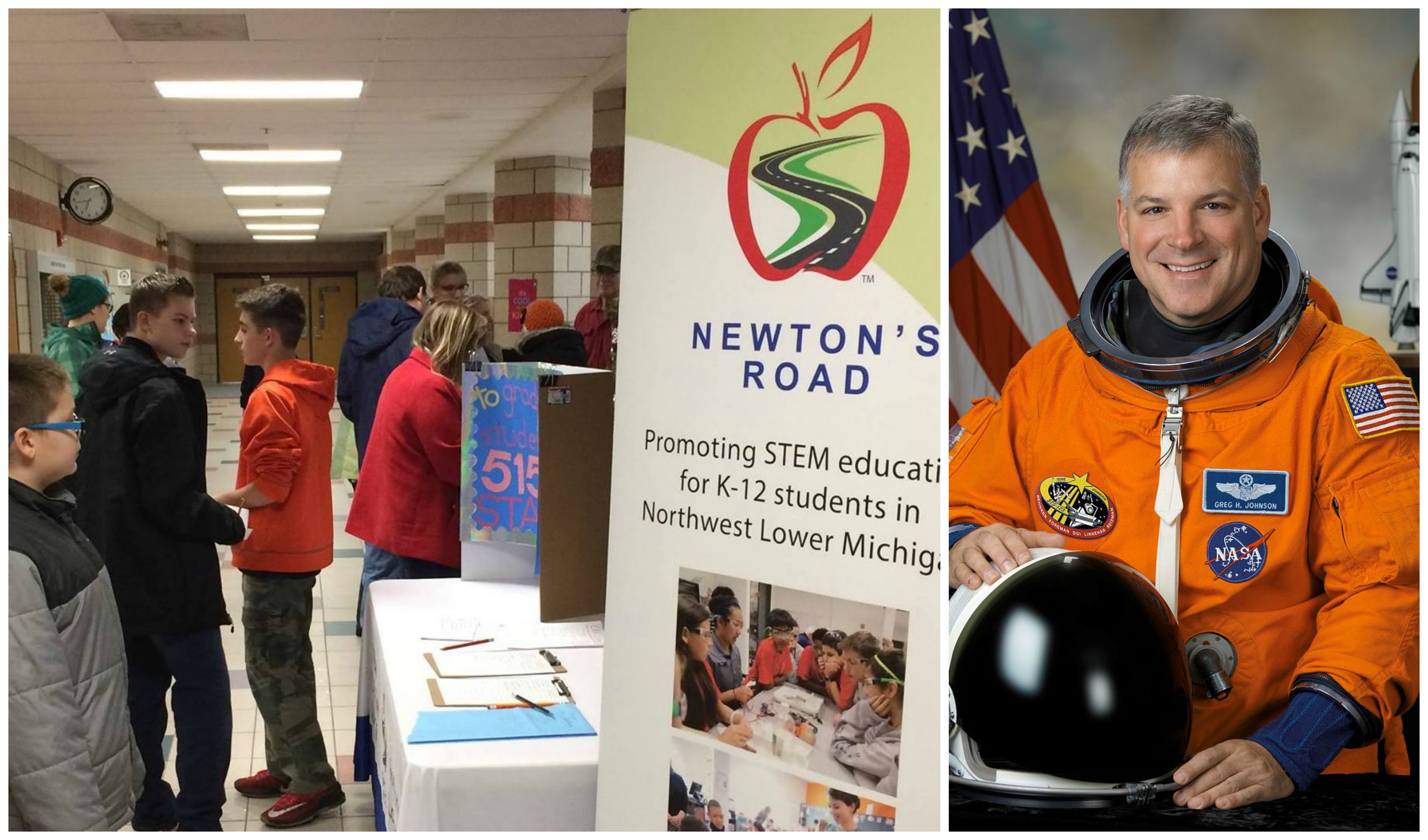 From The Space Shuttle To The Classroom: Newton's Road Reboots
By Ross Boissoneau | Nov. 30, 2018
When Bill Myers and Nicole McGinty created Traverse City-based Newton's Road almost a decade ago, they were hoping to improve student performance in STEM (Science, Technology, Engineering, and Math) education. Now the organization is taking the next step with the hiring of former NASA astronaut Greg Johnson to head the non-profit. "Greg is a STEM superstar," says Myers.

Johnson flew 34 combat missions in support of Operation Desert Storm and went on to train with NASA, eventually piloting two flights to the International Space Station, including the final flight of Space Shuttle Endeavour. He worked with numerous aspects of space flight, among them determining the cause of the explosion of the Columbia upon reentering the atmosphere.

Johnson is excited to be on board. "So many different groups see this need. Our mission is to connect them and help them all understand it," says Johnson, who is currently serving as a national STEM advisor to the Boy Scouts of America.

"Traverse City is the most wonderful community on the planet," he says. "It's vibrant, cultured, has four seasons. It's a wonderful place to live. Now we're trying to build the workforce."

Johnson will be joined by McGinty and Barb Termaat, who is currently on staff at Cisco as a senior product marketing manager for learning solutions intended for schools. She will be joining Newton's Road in January.

Myers says the genesis of the organization goes back to 2010. "Parents in Traverse City were interested in supporting programs at Central High School. That started Newton's Road." The project was an effort to improve the students' skills in STEM. But the challenge was to keep a steady hand on the wheel as it went down the road, as parents would come and go as their children moved into and then graduated from high school.

Given that ever-changing group of volunteers, "it became more than we could handle," says Myers. So it was handed off to public agency Networks Northwest. Myers said for a time it was a good fit, but this year Networks Northwest determined it could no longer move forward with Newton's Road.

So the group looked for a way to re-energize the program. "It created an opportunity for a restart," says Myers. And what better way to reestablish Newton's Road than by hiring a leader who "lived" STEM as an astronaut?

Johnson and Myers see the region's professionals and retirees as a rich source of knowledge; Myers says the organization is compiling a database of those whose skills, experiences, and careers make them candidates to impart their knowledge to students. "We want to take advantage of our human resources," says Myers.

The two say they intend to work with schools throughout the region, not just in Traverse City. "There's a lot of work to do, and we're not going to do it overnight. But we will get it into all 75 schools (throughout the Traverse Bay Area ISD). Each one is different and has different needs," says Johnson. He says the goal is not to burden teachers, but to make it easier for them to teach.

"The teachers are actually our primary customers," adds Myers. Newton's Road is a means to help provide them with tools to they need to more effectively teach STEM courses. "How can we make it convenient for them?" asks Myers.

Funding for the project comes from private donors. "Eventually, we will reach out for foundation support while working to create a broader donor pool," says Myers.

Ultimately, the group sees their goal as providing students the tools they'll need to succeed in the work world, often in jobs that don't even exist yet. "The skills that will be needed in five to ten years are different than the skills needed today," Johnson says.
Commissioners Object To Mandated Sexual Harassment Training
Read More >>
Mental Health Services To Expand At TC West, Kingsley Middle School
Read More >>
Norte Youth Leadership Council Readying For Long Ride
Read More >>
Red Kettles Coming Out
Read More >>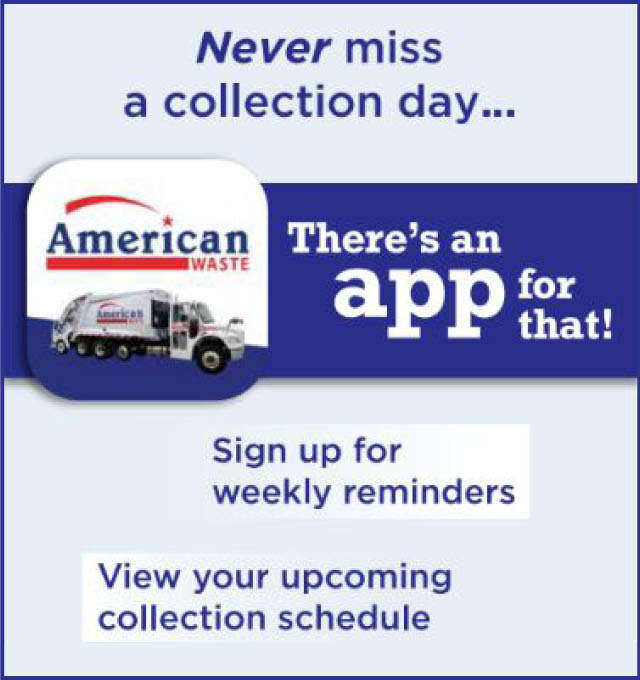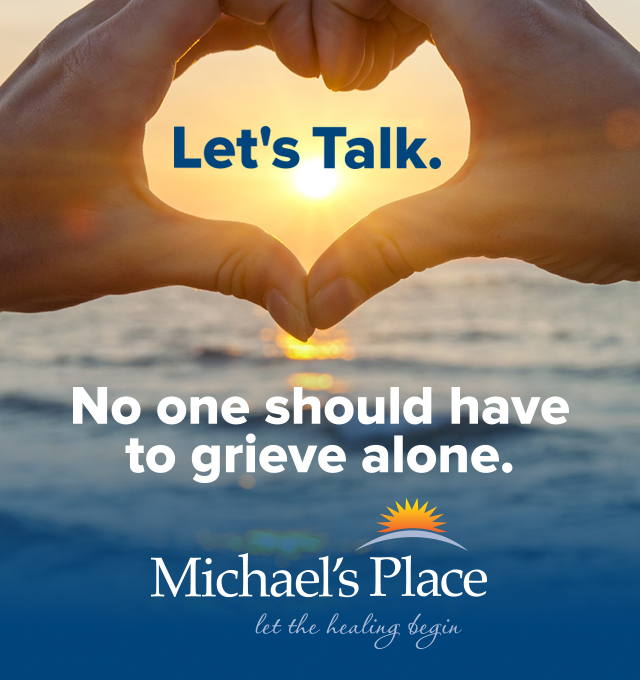 Two Injured In M-22 Crash
Read More >>
What Zillow Says About Traverse City Real Estate
Read More >>
Commissioners Reject Changes To Marina Parking
Read More >>
GT Pavilions Receives $50K Grant From Blue Cross
Read More >>
Where Has All The Permit Parking Gone?
Read More >>
June Home Sales Dip, But Big Year Still Underway
Read More >>
County Looks To Update Sexual Harassment Policy For Officials
Read More >>
New Sidewalk Construction On Kinross, Grant Streets Starting This Week
Read More >>
New Events Planned For City Parks, Dog Beach Considered
Read More >>
Cadillac: Pro-Wrestling Hotbed Of The North
Read More >>