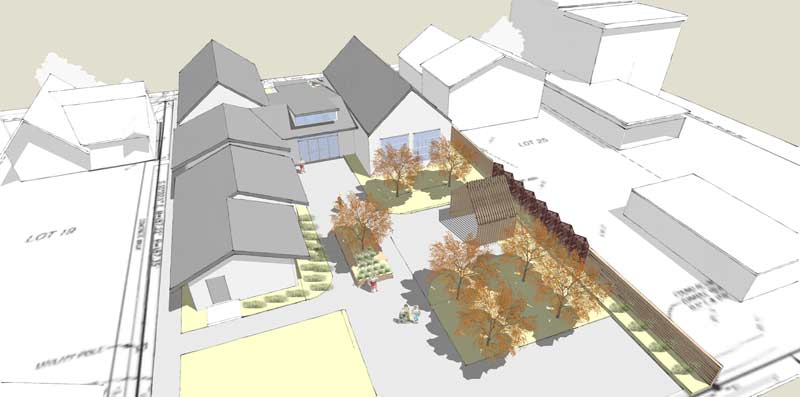 Glen Lake Library Plans $1.7 Million Expansion
By Beth Milligan | June 8, 2018
Glen Lake Community Library (GLCL) has launched a public fundraising campaign to raise $958,000 toward a planned $1.7 million expansion in 2019 – a project that will nearly double the library's size.
Project plans call for completely renovating and reconfiguring the existing 3,400 square-foot library on Front Street in Empire, plus constructing a new 2,400 square-foot addition that will spread into vacant adjacent property purchased by GLCL in 2013. The design aims to "successfully blend the new construction with the existing building," according to project documents, optimizing natural lighting and offering an "architecturally distinctive" exterior with "welcoming, accessible spaces" throughout the building.
The nearly 7,000 square-foot new library will feature increased available space for educational programs, collections, seating areas, study spaces, and technology. GLCL Director David Diller says the existing facility's capacity is "maxed out," particularly in the library's ability to host guests and events and act as a community gathering space. Nearly 17,000 people use the library annually, with close to 29,000 check-outs in a service area – Empire, Glen Arbor, and Kasson townships – that has a total population of 3,650. More than 950 people attended events at GLCL last year, including story hours, movie screenings, nature presentations, and author visits.
"We've been in this building since 1997, and at that time there was a total renovation that doubled the size of the old facility – we thought we were set for life," syas Diller. "But the usage increased almost immediately, and has increased steadily ever since. It didn't take long before we were realizing the limits of this building. If it was going to be primarily a place for collections, we could perhaps live with it, but the focus going forward is being more of a community resource – a place other community groups can use and where people can meet and work – and we just can't do it with this current facility."
Board members have spent the last five years conducting community surveys and meetings and working with a professional library consultant to create the design for the new building. The board wanted the expansion to be "cost effective and fiscally sustainable," according to project documents, and to "encourage library usage and become a destination for both residents and visitors to the area."
Thanks to a millage that covers GLCL's operating costs, the library has been able to save several "generous" estate bequests and donations over the last decade it can now put toward the expansion, Diller says. GLCL has committed $500,000 toward the project, with Friends of GLCL dedicating another $100,000. Board members hope to obtain another $200,000 in grant funding, with the application process currently underway. GLCL is now turning to the community through a public capital campaign to help raise the final $958,000 of the estimated $1,758,000 project.
"We'd like to have (the funding) by the end of the year, but we'll continue the campaign as long as we need to," says Diller. "We'd like to select contractors this winter, then break ground next spring. Depending on the fundraising and the availability of contractors, we hope to have the new building ready by summer 2020."
The construction will require GLCL to temporarily relocate to another location; staff and board members are still scouting potential venues.
GLCL is one of several regional libraries planning major expansions; Interlochen, Peninsula, and Elk Rapids District libraries are also all working toward expanding their facilities. The success – and growth – of smaller community libraries may seem counterintuitive in a digital era, but Diller says that in most communities, libraries remain a "valued resource, and when it comes time to invest in them, people step up to the plate."
"Despite all the dire predictions about libraries becoming obsolete in the digital age, we're finding it's just the opposite," he says. "People seem to actually value libraries more than ever. The role we're serving is changing; it's not just solely a warehouse of stuff. It's more of a community learning and sharing space. That's where people are seeing the value of libraries, in addition to the traditional collections and services."
NMC Fact Finding Report Could Bring Change In Negotiations
Read More >>
What Is That Building?
Read More >>
Road Commission Considers Intersection Upgrades Along Keystone, Hammond Roads
Read More >>
Commissioners Pass Line 5 Resolution, Reject Census Resolution
Read More >>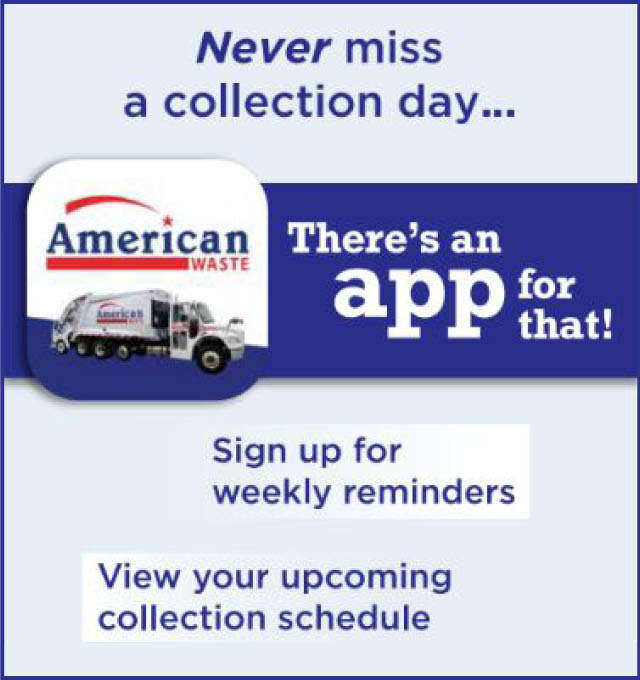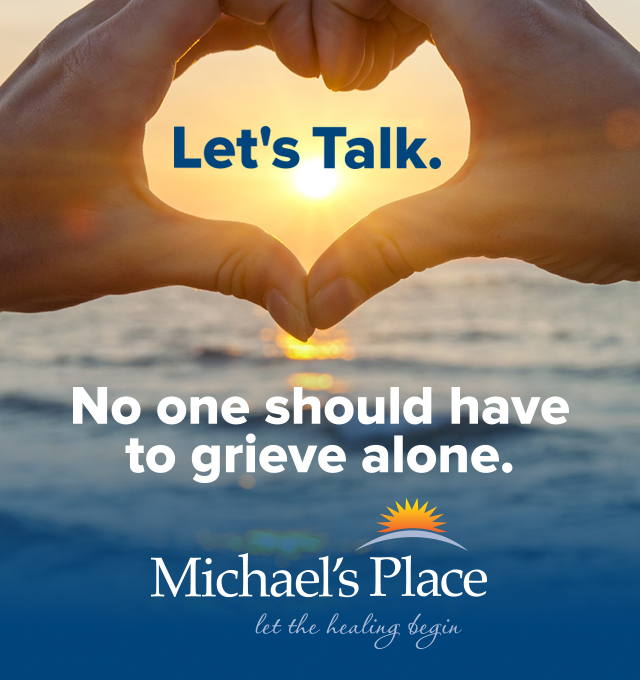 Troubled Waters In Fishtown
Read More >>
Protests Planned Today At Commission Vote On Line 5, Census Resolutions
Read More >>
Sleeping Bear Welcomes Landmark Visitors
Read More >>
Cedar Woman Arrested For Morning Drunk Driving
Read More >>
Staging An Intervention
Read More >>
City Commissioners To Revisit Sealant Ban, Intersection Changes, Stormwater Rules
Read More >>
Recess Takes A Road Trip To Short's In Elk Rapids!
Read More >>
Tenth Street Closure For Ten Days
Read More >>
Dates, Times Set For Final NMC President Interviews
Read More >>
City Tree Policy Back In the Spotlight
Read More >>