Grand Traverse Band Sets New Economic Development Course
By Luke Haase | July 9, 2018
The Grand Traverse Band of Ottawa & Chippewa Indians, already one of the region's economic powerhouses, has a big new goal: contracting with the federal government, the world's largest buyer of goods and services.
The Band's non-gaming arm, Grand Traverse Economic Development Corp. (GTED), was created in 2012 to invest a portion of the proceeds from its two casinos in non-gaming enterprises.
Having gone through several CEOs and investments with mixed success — including Harpo's Coffee Cafe in Traverse City — the organization now has a much bigger vision. Thomas Wilbur was recruited by the Band to lead GTED into the lucrative world of contracting with the federal government. A member of the Oneida tribe of Wisconsin, Wilbur has also been a captain in the U.S. Army, served as an executive at Mobil Oil, and has led other organizations' entry into federal contracting.
"This is a progressive tribe that recognized the need to diversify," Wilbur tells The Ticker. "Their gaming revenue is basically their tax base, and they want to diversify and enter the lucrative federal arena."
Native American tribes enjoy certain minority set-asides and incentives within the federal budget. Under the Small Business Act, 23 percent of federal government contracts are required to be rewarded to small businesses. Five percent of that budget is allocated specifically to minority-owned businesses via the Small Business Administration (SBA) 8(a) Business Development Program. Additionally, there is a government-wide goal for agencies to award at least three percent of their federal contracting dollars to HUBZone-certified firms, those located in economically disadvantaged areas; all tribal reservations are designated as HUBZones. The Buy Indian Act also designates certain set-asides for Native American contractors.
Wilbur says GTED plans to start or acquire at least one business per year for the next five years, and secure federal contracts for each company. "We will look at industries that are easily transferrable into the federal arena," he says, including engineering, manufacturing, IT, and security "because tribes typically have expertise in those areas, or because the federal government has needs in those areas."
GTED Board Vice Chair Kyle Anderson adds, "We're looking for successful companies that want more opportunities. We can say, 'You're doing a great job, and we have an advantage, so we can help you grow more.'"
Traverse Connect CEO Doug Luciani says the tribe's entry into federal contracting could yield big benefits for the entire region.
"Tom Wilbur has the right experience and knows the rules and strategies to move the GT Band to the front of the line for federal contracts and for the industries that support them. It's a smart, fast way to create high-paying, sustainable jobs in the region - not just for Tribal members, but for all of northern Michigan. If successfully implemented, this new direction for the GT Band could well be one of the more significant economic drivers our region has seen since Frank and Louise Hagerty decided to start insuring classic boats, or Peter Dendrinos started hawking pies to local restaurants and cafeterias," Luciani says, referring to Hagerty Insurance and Chef Pierre.
Wilbur is now busy securing the SBA 8(a) designation and is already in discussions with local companies about potential acquisitions. GTED will have to be "re-seeded" with dollars to invest in companies, a move that will ultimately be made by the Band's elected Tribal Council.
And having arrived in Traverse City in February, Wilbur says he's enjoying the region.
"The quality of life here is great, the people are welcoming, and I think it's a pretty cool downtown corridor with sophisticated establishments," he says, "and yet you can drive five miles and you'll have to dodge deer."
TC Clerk Marentette Appointed To State Election Modernization Team
Read More >>
TC Patriot Game Seeking Applications From Veterans Groups
Read More >>
Man Who Offered Students Rides Intended No Harm, Authorities Say
Read More >>
Planning Commission Nears Zoning Plan For Eighth Street
Read More >>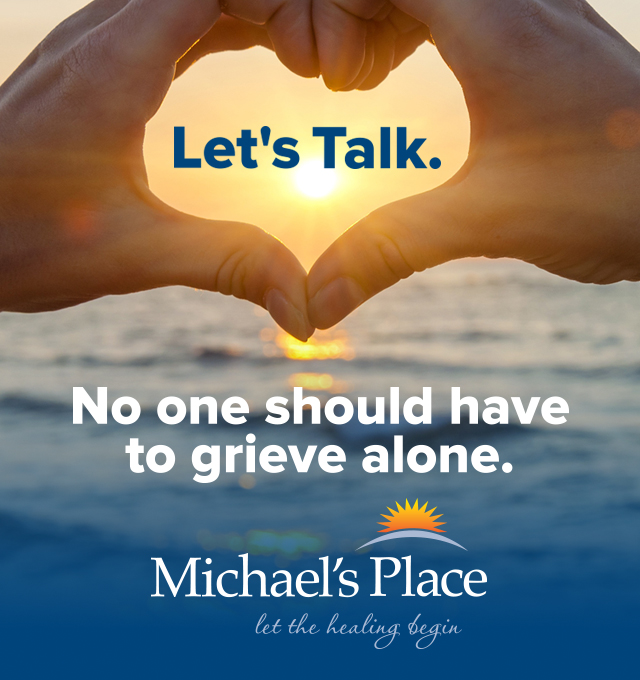 Blue Cross Blue Shield Grants Nearly $37K To Local Groups
Read More >>
Downtown Plaques To Showcase Traverse City History
Read More >>
Commission Meeting Nearly Canceled Over Prayer Policy
Read More >>
Questions Raised Over County Prayer Policy
Read More >>
Northern Michigan's Safety Net Is Broken
Read More >>
Tuscan Bistro Closes, Chef Cannon Heads To GT Resort
Read More >>
Parks Projects: Upgrades Planned For Civic Center, Medalie, Power Island, More
Read More >>
Real Estate Sales Continue To Slow, But Prices Rise
Read More >>
TC Pit Spitters To Host GLIAC Baseball Tournament
Read More >>
BSUFest To Highlight Diversity At NMC, In Community
Read More >>