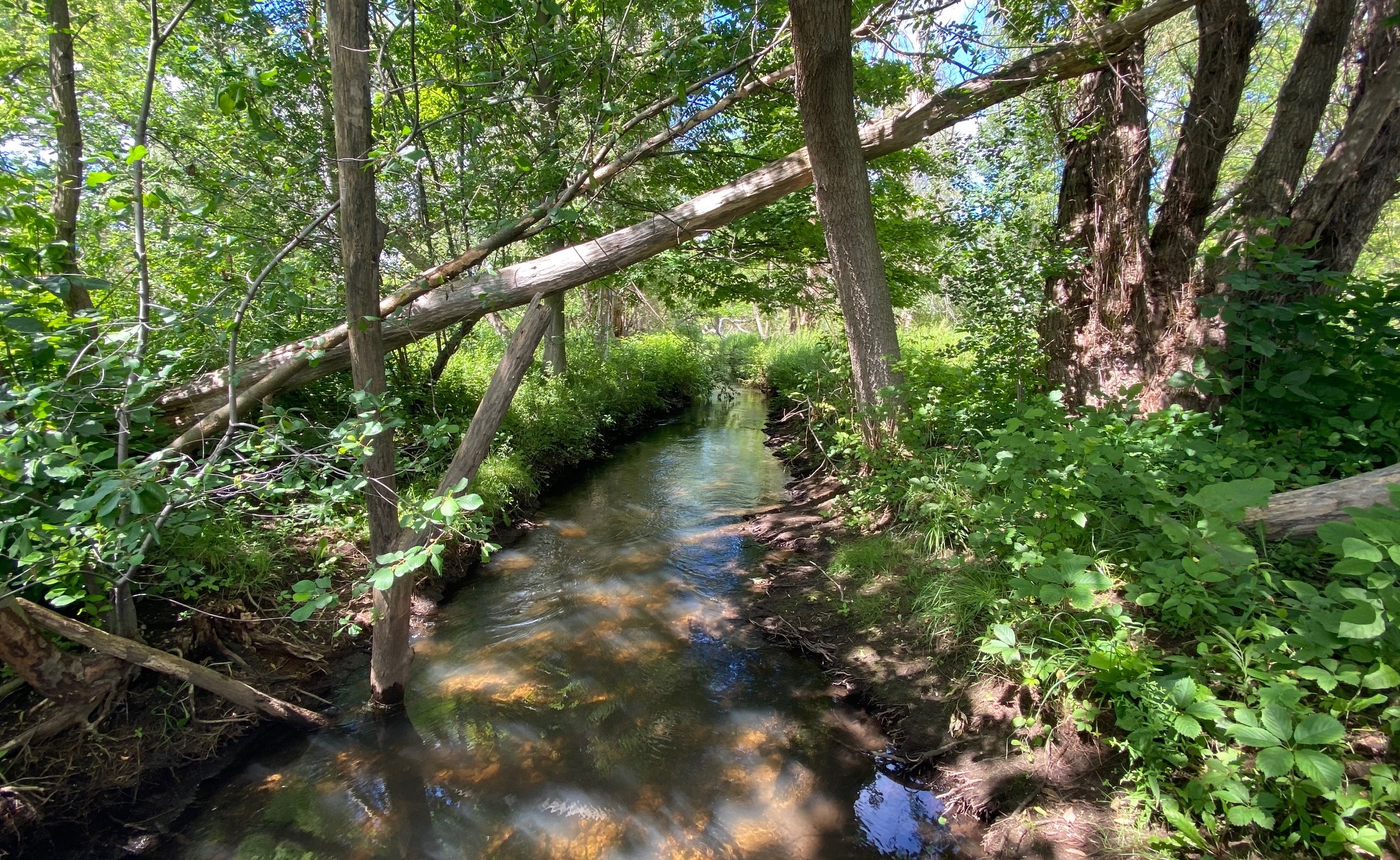 Groups Get Funding For Water Cleanup & Protection Projects
By Beth Milligan | July 13, 2020
An estimated $2.2 million in just-announced grant funding for The Watershed Center Grand Traverse Bay and more than $402,000 in grant funding for the Grand Traverse Regional Land Conservancy will go toward major water cleanup and protection projects at Kids Creek, Mitchell Creek, and the Platte River watershed in northern Michigan.
The Michigan Department of Environment, Great Lakes, and Energy (EGLE) announced last week it was awarding grant funding to the two local nonprofits as part of a nearly $5 million package of funding for water projects statewide. The Watershed Center will receive $747,271 from EGLE for two significant projects, including a partnership with Meijer to install green infrastructure in the store's sprawling parking lot on US-31 as part of a planned resurfacing project. The goal is to reduce sediments and runoff into the neighboring Kids Creek (pictured), which is an impaired waterway and one the Watershed Center has spent years trying to nurture back to health.
"Right now what we have planned is three different sections of green infrastructure (in the Meijer parking lot), including some underground infiltration trenches, pervious pavement, and bioswale," says Watershed Center Program Director Sarah U'Ren. An estimated $650,000 of the EGLE grant will go toward the project, with Meijer kicking in an additional $500,000. Meijer is planning to resurface the parking lot in either late 2021 or early 2022, offering ideal timing for the two groups to partner together on a grant application to include green upgrades as part of the project.
The Watershed Center was also awarded a separate $1.5 million grant from the Great Lakes Restoration Initiative (GLRI) last week to replace three city culverts on Kids Creek in the Slabtown neighborhood. In partnership with the City of Traverse City, the Watershed Center will add new two new road crossings at Cedar Street and one on Sixth Street to replace existing culverts that are "severely undersized" and rapidly filling with sediment, according to U'Ren. "We'll take those culverts out and put in appropriately sized culverts," she says.
While the new culverts still won't prevent street flooding from Kids Creek during major rain events – that's a function of Cedar Street's low elevation, says U'Ren – they could help prevent flooding during normal rain events and also restore fish habitat and passage in Kids Creek. "We're hoping to start work next spring," says U'Ren, adding that the project will also include city water and sewer improvements.
A previous round of GLRI grant funding is paying for another Kids Creek project that's moving forward after several years of planning, with city commissioners giving the green light last week to Watershed Center to access city property to make storm drain improvements in the Fourteenth Street/Division/Silver Lake Road area. Right now, the storm drain empties into a long ditch running parallel to Silver Lake Road that flows directly into Kids Creek. "It causes huge pulses of stormwater into Kids Creek when it rains, and it overflows its banks," explains U'Ren. The Watershed Center project – slated to start later this summer or early fall – will install a weir into the ditch to divert the stormwater into a bioswale and wetland area before it enters Kids Creek. The existing ditch will continue to act as an emergency overflow for hard rain events. Those hurdles will cause some of the stormwater to be absorbed along the way before entering Kids Creek, reducing the sediments getting into the creek and helping stabilize its water temperature.
U'Ren says so many projects are focused on Kids Creek because it's the only waterway classified as impaired within city limits and has been severely impacted by past development and stormwater runoff. "We're trying to restore Kids Creek to what it once was…which is really a gem of Traverse City," she says. "There are a lot of areas of Kids Creek that are all sediment, and we're working to improve that and restore the fish and insect habitat." U'Ren says it could still take several more years of work to fully restore the watershed, but believes the Watershed Center is getting closer to its goal of removing Kids Creek from the impaired waterways list.
The roughly $100,000 remaining from Watershed Center's newly-announced EGLE grant will go to an E. coli study project at Mitchell Creek. The nonprofit will work with the City of Traverse City, East Bay Township, Garfield Township, the Grand Traverse County Health Department, and Michigan State University to try and determine the source of E. coli contamination that recently landed Mitchell Creek on the state's impaired water list. U'Ren says it could be that some home septic systems are leaking into the creek. That would be bad news not only for Mitchell Creek, as fecal contamination can bring harmful viruses and pathogens into the waterway, but also East Grand Traverse Bay, which is the end outlet of Mitchell Creek and serves as the city's drinking water supply. "Even with the water being treated, there are lots of things water systems don't treat for, like pharmaceuticals and prescription drugs, that could come from septic systems," U'Ren says. Project partners will spend a year gathering data and water samples from Mitchell Creek and then analyze the results to try and pinpoint hot spots that could be causing E. coli contamination.
EGLE also announced last week that the Grand Traverse Regional Land Conservancy (GTRLC) will receive a $402,436 grant to protect a 166-acre property identified as a top priority in the Platte River watershed. The proposed preserve, called the Embayment Lakes Nature Preserve, has more than 6,000 feet of water frontage within the Platte River watershed and serves as sensitive habitat for bald eagles, nesting loons, and potentially the federally threatened eastern massasauga rattlesnake.
GTRLC is in talks with Sleeping Bear Dunes National Lakeshore about Sleeping Bear acquiring roughly a 65-acre portion of the property to add a new scenic corridor to the Lakeshore, with GTRLC operating the remaining 100ish acres as a public nature preserve, according to GTRLC Director of Communications and Engagement Jennifer Jay. Jay says that with the EGLE grant, GTRLC only has $100,000 left to raise to cover the property's $1.1 million price tag. "We hope to open it to the public in 2021," she says.
Comment
Join The Ticker For Recess Next Week at ELEV8 Climbing Gym!
Read More >>
Garfield Township Eyes Housing, Development Goals
Read More >>
Road Project Updates: Boardman River Bypass, Bridges, Signal Upgrades
Read More >>
Flag On The Play: Referee Shortages Threaten Youth And School Sports In Northern Michigan
Read More >>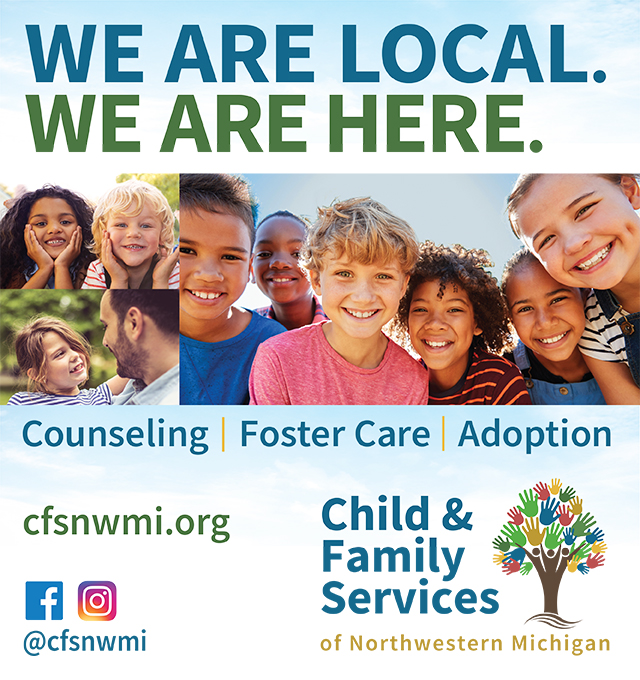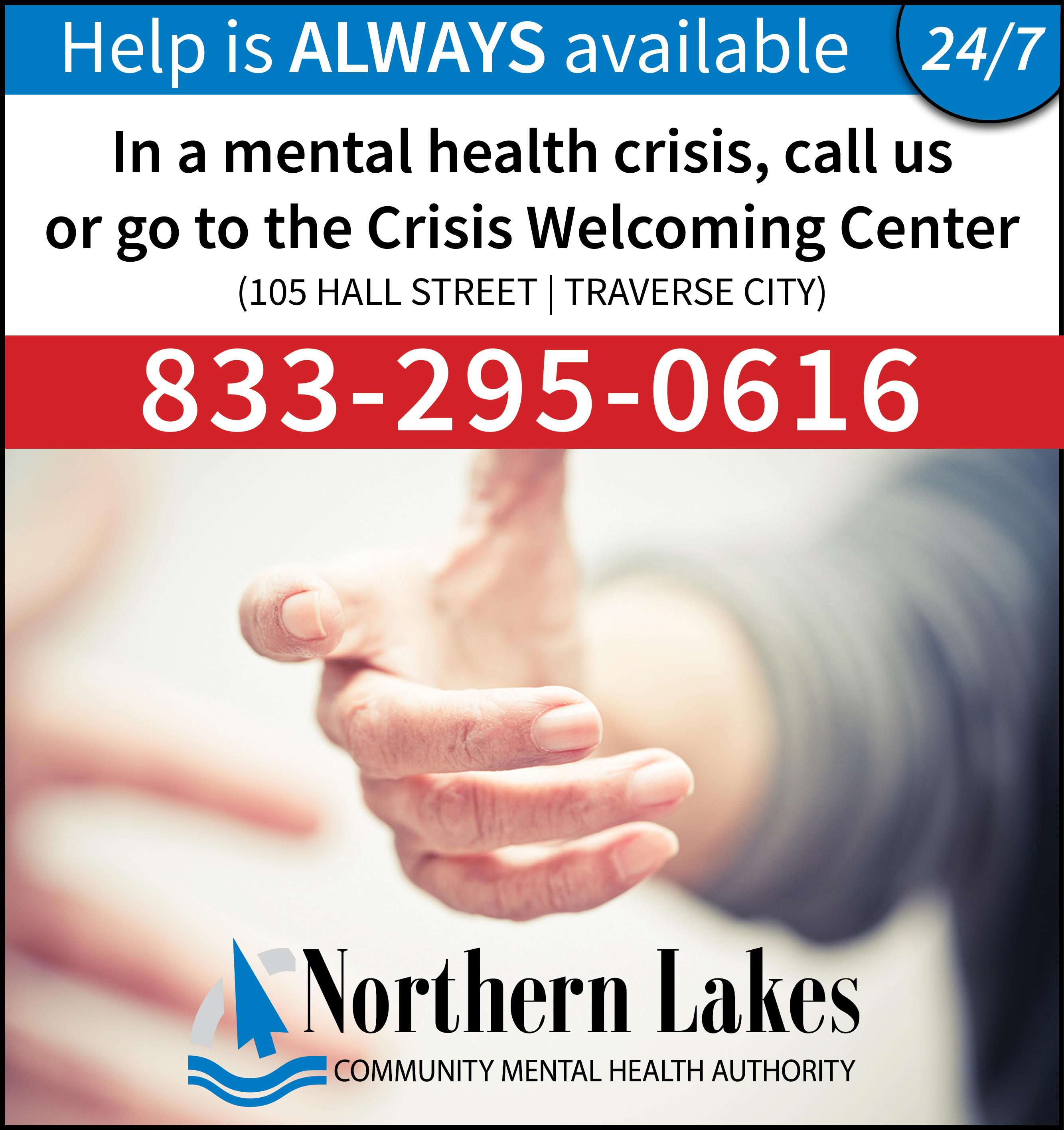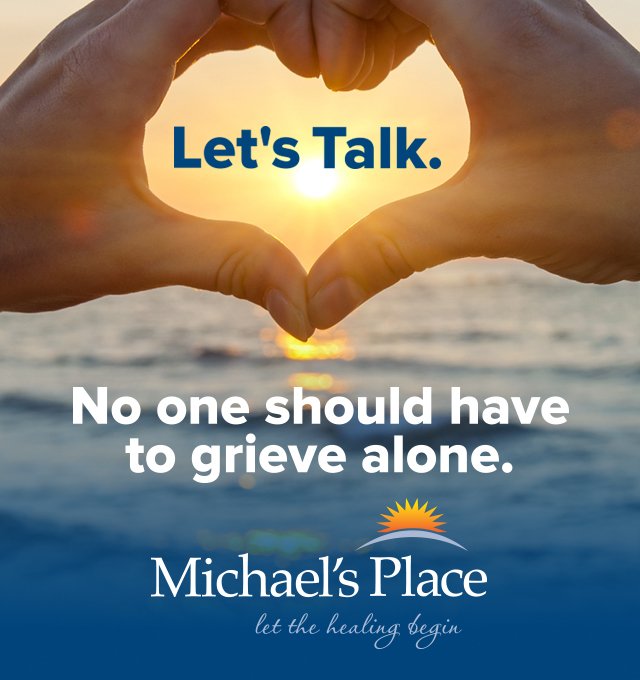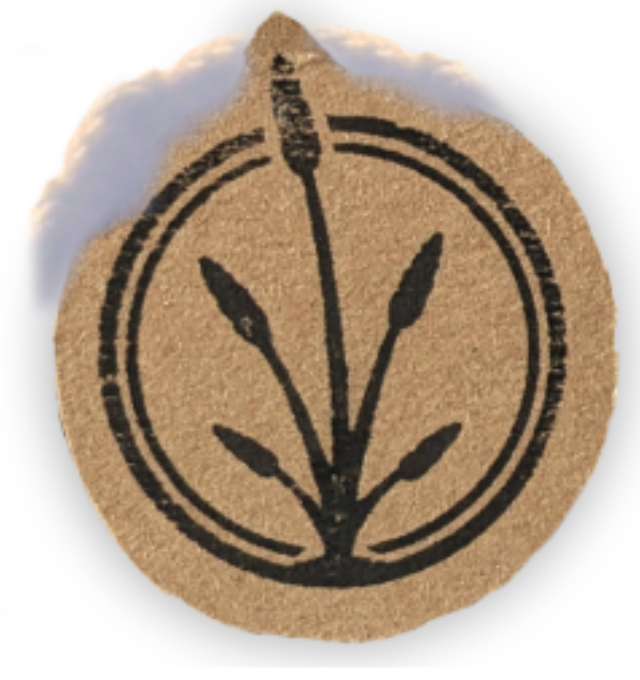 City Moves Toward Adopting Sustainable Building Policy
Read More >>
Spring Break Getaways & Activities in Northern Michigan
Read More >>
A Decade Of Debate: Riverview Terrace, Traverse City's First Affordable Housing Project
Read More >>
Crossing the Great Lakes: Three NoMi Men to Complete Final SUP Journey Across Lake Ontario
Read More >>
Road Commission to Vote on Decertifying Bluff Road
Read More >>
City to Pursue Building Two New Fire Stations
Read More >>
Grand Traverse Band Prepares For Entry Into Local Cannabis Market
Read More >>
First Traverse City Dispensary To Open For Recreational Marijuana Sales
Read More >>
Traverse City Horse Shows Is Back, And We Have Your Inside Access And Tickets
Read More >>
What's Next For Opioid Settlement Funds?
Read More >>