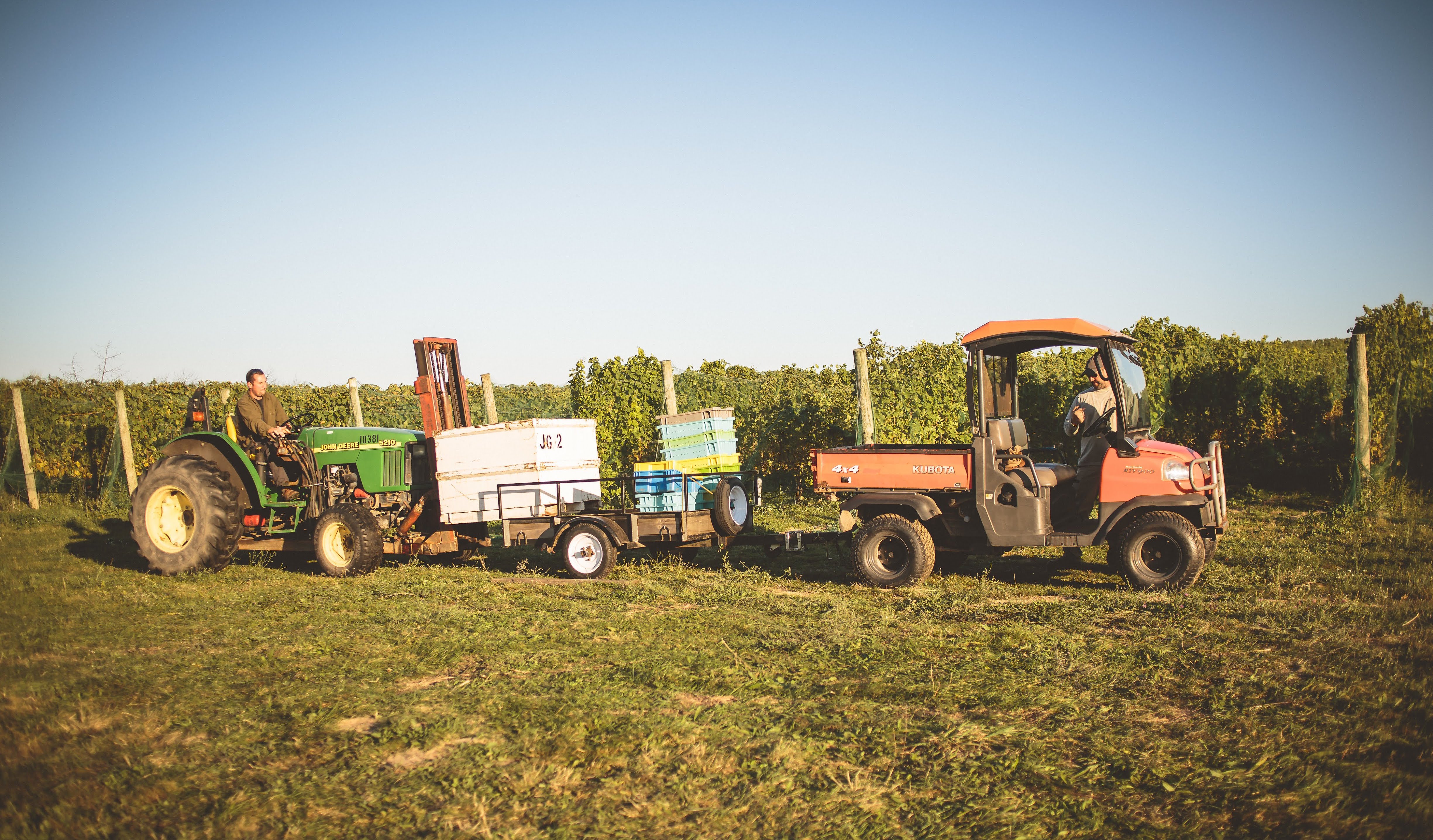 Harvesting Some Actual Good News In 2020
By Craig Manning | Oct. 10, 2020
From wineries to apple farms, fall harvest time has arrived in northern Michigan. Following a lean crop year for local cherry farmers, harvest is bringing some much-needed silver lining for the area's agricultural industry, with most growers reporting healthy crops and strong yields.
According to McKenzie Gallagher, who owns Rove Estate Vineyard & Winery at the base of Leelanau Peninsula, 2020 provided near-idyllic weather conditions for growing wine grapes – at least until the last few weeks. Gallagher says an optimal season of wine grape growth starts with a slow, gradual spring warm-up, continues with a hot summer, and concludes with a mild fall devoid of fierce cold snaps or excessive rain. This year, Rove and other area wineries got two of the three – the gradual spring and the hot summer – but hit a roadblock with rainy conditions at the end of September.
"My husband likes to say that it's always the 11th hour that really determines the outcome [of a wine season]," Gallagher tells The Ticker. "Unfortunately, with the cold and the rain, we've had a lot of issues in the vineyard with Botrytis and other fungal issues, or with rot. Those issues can develop when you have too much rain on the tighter-cluster grapes, like pinot noir, pinot blanc, or pinot gris. Luckily, it's been sunny and windy [this week], which is good. We're hoping that things dry out."
Despite the late rain, Gallagher remains optimistic that 2020 will be the best wine vintage Rove has had in at least a few years – a trend she expects will hold true for most other wineries in the area.
Jenna Veiga, marketing and events manager for Old Mission's Mari Vineyards, reports a similarly positive outlook.
"All the sunshine has been super helpful, especially for us because we have some grapes that we really try to keep on the vine as long as possible," Veiga explains. "We're known for our red grapes that we grow, quite a few of which don't normally grow [in northern Michigan]. For those, we need the longest maturation period we can get in a season, and the slightly warmer temperatures and sunshine this fall are really helping us."
To grow some of its red grapes – including Italian varietals such as Nebbiolo, Sangiovese, Malbec, and Teroldego – Mari utilizes hoop houses, temporary greenhouses that maintain temperatures 10-20 degrees warmer than outside. The hoop houses help simulate the conditions these grapes need in order to thrive and stay on the vine until later in the season.
Otherwise, Mari and other wineries typically spend this time of year monitoring grapes for Brix, a measure of sugar content. Grapes used in wines that require lower fermentable sugars, such as sparkling wines, are harvested earlier in the fall. Red grapes, which typically need a higher sugar content to form the backbone for a good wine, are harvested later. Even just a single especially warm and sunny fall day can elevate Brix levels noticeably. Friday's temperatures, which climbed into the 70s, fit the bill, which Veiga says will likely lead to a busy harvest weekend for most wineries in the region.
Isaiah Wunsch of Wunsch Farms says the warm days and cool nights this fall have also proven beneficial for his apple crops. While Wunsch Farms used to focus most of its growing power on cherries, it has slowly diversified away from Traverse City's iconic crop as market trends have shifted. Wunsch notes that fresh sweet cherries are still his farm's top crop, but says Honeycrisp apples are gaining fast – as are heirloom apple varieties, which Wunsch Farms sells to breweries, wineries, and cideries for use in hard cider.
From Leelanau to Old Mission to Williamsburg, Wunsch says he's seeing more and more local farms putting apple trees in the ground. He points to recent challenges in the cherry market – including foreign competitors, less-than-ideal weather conditions, and a dip in the market demand for processed cherry products – as reasons why farmers in the Cherry Capital of the World might be looking beyond cherries.
"There are more and more challenges with those processed fruit products, whether it's a juice or baked goods. Anything that's heavily processed is just kind of out of favor now. I think most of the younger growers I know are looking for ways to diversify. There's a lot of interest in figuring out how to make tree fruit production in northwest Michigan viable and sustainable for the farmers again. Diversification into fresh market crops like apples is definitely part of that."
One implication of having a diversified crop? Harvest season lasts year-round. Such is the case for Leelanau's Loma Farm, which grows roughly 50 different types of produce. Owner Nic Theisen says that Loma still has a busy fall, just like most other farms in the region: This week alone, he harvested salad mix, radishes, cauliflower, broccoli, carrots, beets, turnips, parsley, peppers, eggplant, cabbage, celery root, green beans, kale, chard, baby mustard greens, and butternut squash. However, he also says that Loma's business model of storing and selling produce 12 months a year involves planting and harvesting every week from late February into November. While that process requires a lot of work, Theisen says that Loma's diversification ultimately does the job it's supposed to do.
"Growing such a vast diversity of crops, there is no doubt that we have some protection," Theisen explains. "In terms of differing weather, we grow a lot of crops that love heat, we grow a lot of crops that don't. If we have a cool summer, then certain crops thrive and others are a bit slower. And with a late frost [in the spring] or early frost [in the fall], we're a little bit buffered and protected by the diversity."
PHOTO: Taken at Rove Estate, courtesy of Captured by Grace Photography
Comment
One Week Left To Nominate A 40Under40 Candidate
Read More >>
Torch Lake Takeover
Read More >>
TCAPS Set To Release Ann Cardon Memo
Read More >>
At 79, With 50 Years On The Job, Steve Drake Is Just Getting Started
Read More >>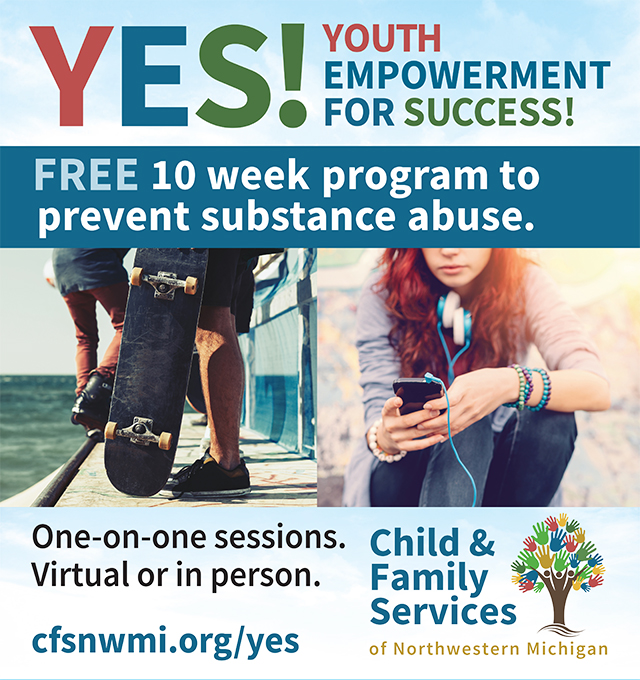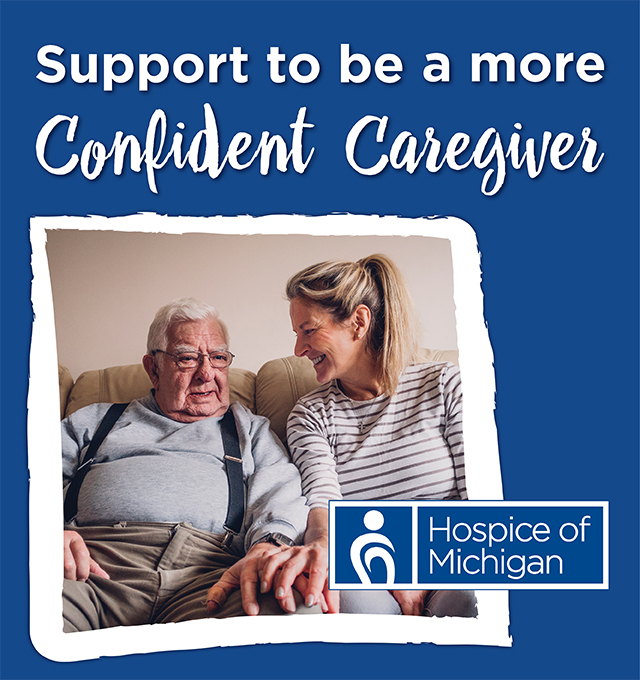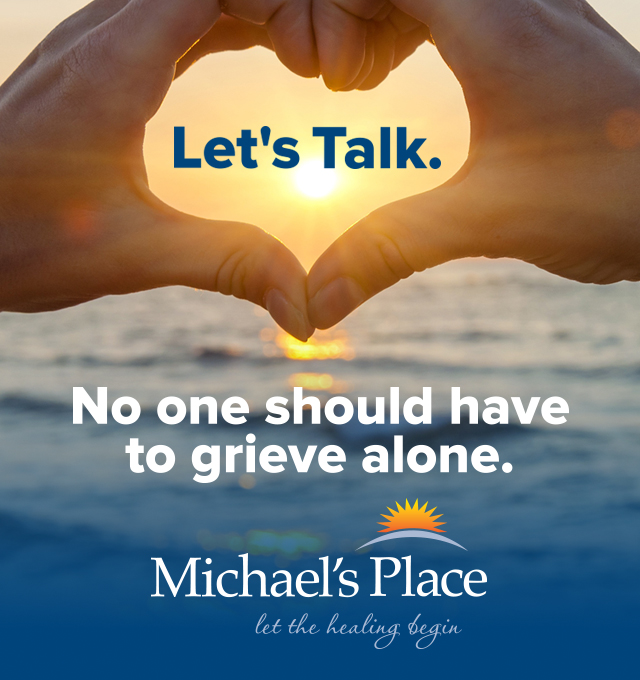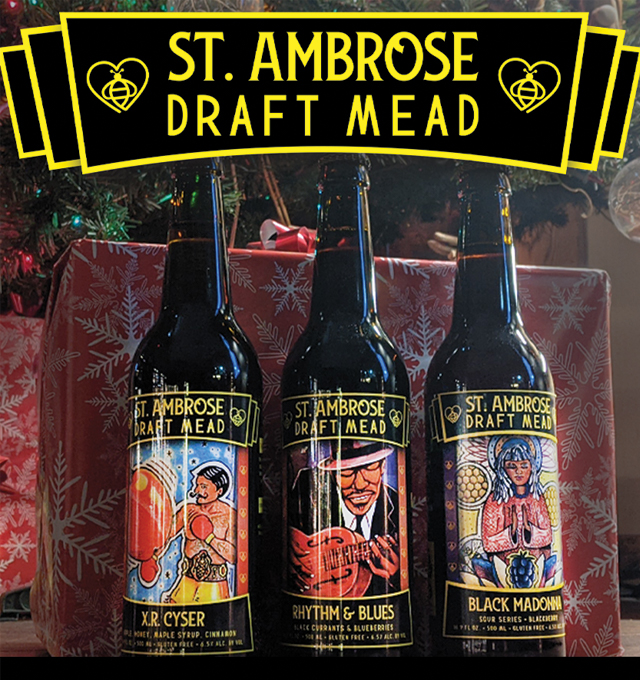 Farmers Markets Come Back To Life; Traverse City's Has Big Plans For The Future
Read More >>
Cass Street Bridge Work Starts Monday
Read More >>
More Than Just Real Estate: Local Businesses Hit The Market
Read More >>
Northern Michigan's Two Big Golf Tournaments Return
Read More >>
TC Light & Power Approves Solar Deal, Rate Increases
Read More >>
Interlochen Announces Summer Concert Lineup
Read More >>
City Enters Final Push To Complete Boardman River Plan
Read More >>
TCAPS Announces Early Release Days This Week Due To Heat
Read More >>
City Passes 2021-22 Budget, Approves Putting Up Pride Flag At Clinch Park
Read More >>
Authorities Investigating Long Lake Road Crash
Read More >>