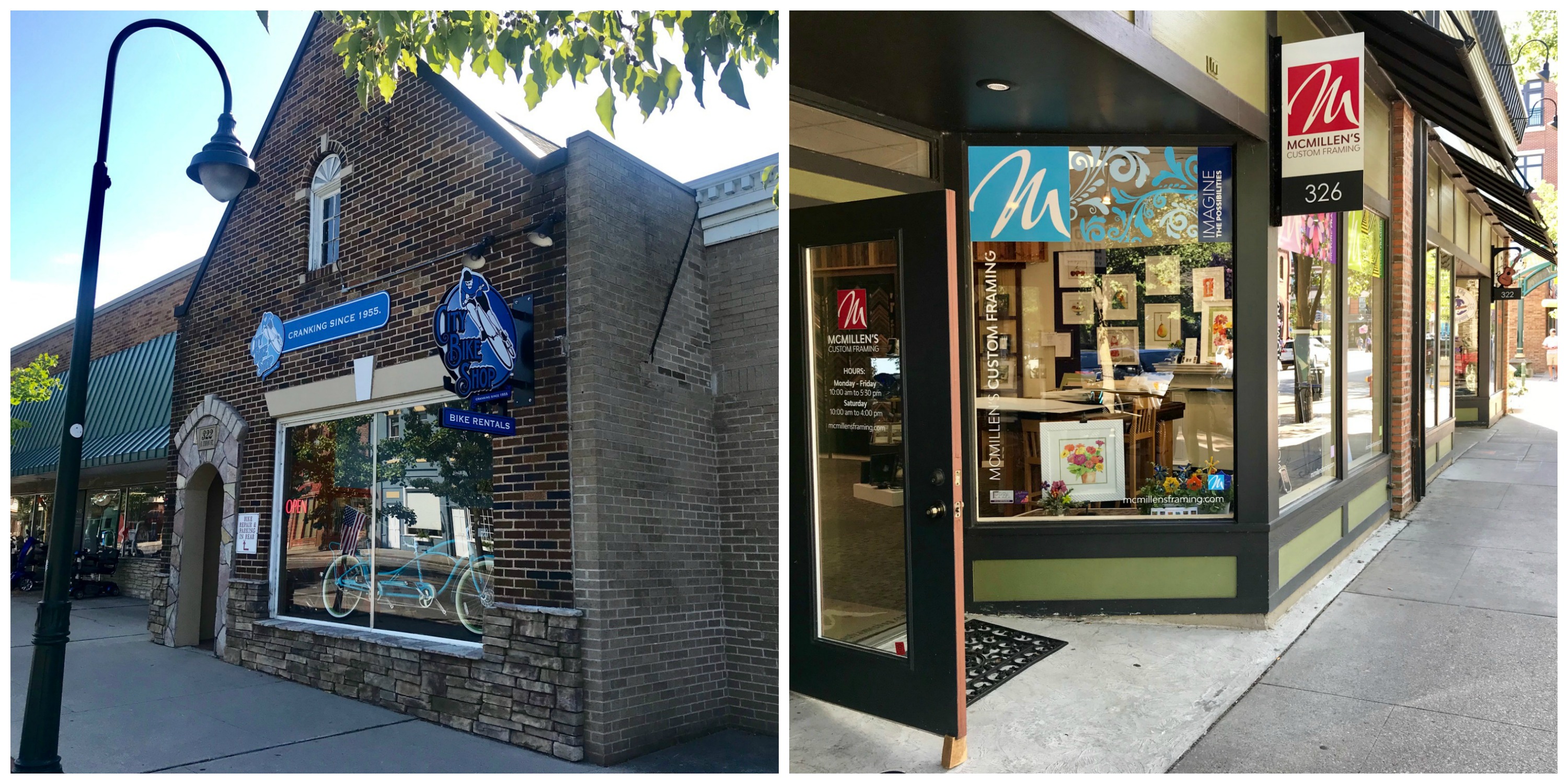 Long-Time Downtown Businesses City Bike Shop, McMillen's On The Move
By Beth Milligan | Aug. 15, 2019
Long-time downtown Traverse City businesses City Bike Shop and McMillen's Custom Framing – which have a combined 90 years of history between them – are moving locations, a shake-up that will create a "cycling row" of bike shops on East Eighth Street and a high-profile retail vacancy on Front Street.
City Bike Shop owners Steve and Julie Baesch are finalizing a deal Friday to sell their building at 322 South Union Street to McMillen's Custom Framing owner Todd McMillen. Steve Baesch tells The Ticker he's been on the hunt for property since news was announced that MSU Federal Credit Union signed a purchase agreement for the building next to his at 312 South Union. Baesch leased a portion of that building for extra shop capacity; shrinking back to his original footprint won't offer enough space for the store's current operations.
Instead, Baesch will relocate City Bike Shop to the former Addiction Treatment Services P.O.R.C.H. building at 747 East Eighth Street. "It's all on one level, which is a plus, and there are big garage areas in the back for easier truck deliveries," he says. "There's also more parking over there, and there's the potential to add on (more building space)."
Baesch plans to remain open on Union Street until late September, then move and officially reopen City Bike Shop in its new location on October 1. Baesch's will be the third bike shop on the Eighth Street block: Brick Wheels and McLain's are located directly across the street. Owner Tim Brick of Brick Wheels, who tipped Baesch off to the P.O.R.C.H. building being on the market, says having three bike shops in one area will make it a "logical" shopping destination for cyclists.
"(City Bike Shop) is already in business and is a place people go to anyway…it's not like he's an unknown entity, so it's not going to hurt us," says Brick. "I think it's a good move. It will just keep us on our toes, which already happens. If someone doesn't like something at our store, they go to McLain's or City Bike Shop. We're all in the same boat. We'll welcome them to the neighborhood."
Baesch also hopes the move will make Eighth Street an even bigger destination draw for cyclists. "They'll have three shops to deal with, and then the TART Trail is there and the Boardman Lake Trail and the breweries," he says, noting that the reconstruction of Eighth Street will also soon be complete. Still, Baesch is sentimental about his time in Old Town: He and his wife have owned the Union Street building for 24 years, and he's worked there a total of 43 years. City Bike Shop first opened in 1955, and is where Baesch recalls going as a child to buy his own first bike. "I hope that Central Neighborhood continues to come to us," he says.
Baesch's departure will make way for McMillen to relocate McMillen's Custom Framing from 326 East Front Street – where the store has operated for 26 years – to the Union Street space. McMillen says the new building will increase his store space by 25 percent and includes eight dedicated parking spots, a significant customer perk for a downtown business owner.
"I think Old Town is on its way and ready to pop," McMillen says, citing the planned FishPass system and visitor center coming to the nearby Union Street dam property and "synergy" with arts-focused organizations like Crooked Tree Arts Center around the corner. The framing shop will also be located near several sculptures and public art installations, including the Enspire sculpture in Lay Park across the street. That sculpture was installed in honor of the late downtown leader Bryan Crough, who was also McMillen's partner. "I'm looking forward to being across the street from the memorial," McMillen says.
While Front Street may offer higher foot traffic than Union Street, McMillen says he's not worried about any potential drop in business with the move, which becomes official October 1. "When I started, all the framers were downtown on Front Street," he says. "I'm the only framer left, I think. I'm more of a destination now. I'm looking forward to it and think moving into Old Town will be good for me."
Thanks to the Traverse City Downtown Development Authority's (DDA's) efforts to expand the district's boundaries to include Eighth Street, both City Bike Shop and McMillen's Custom Framing could still continue serving as DDA members and downtown stalwarts. The proposed expanded boundaries for the DDA go up Eighth Street as far as Barlow, encompassing all three bike shops. The expansion is expected to be accompanied by a rebranding of Eighth Street as a health-and-wellness corridor – a move that aligns well with fitness-oriented businesses like City Bike Shop, according to DDA CEO Jean Derenzy.
"We'd get to keep both of these wonderful businesses in the DDA district (with the expansion), which is important," she says. "They're long-standing businesses who have made a lot of investment into downtown, so we're glad to be keeping them."
Meanwhile, the looming vacancy on East Front Street opens the door to another new business opening downtown and joining the DDA ranks. Both McMillen and Derenzy say they hope a retail tenant will take over the space, preserving the ratio of retail-to-restaurant businesses downtown. "When I started this block was so quiet, and now it's an extension of the 100 and 200 blocks of Front Street…it's just amazing how much Traverse City has grown," says McMillen. "I hope that balance stays consistent and we see some good, strong retail here."
Comment
Traverse City's Automotive History
Read More >>
Amidst A 30-Year Shift In Energy Consumption, What Of Traverse City's Utilities?
Read More >>
GT Band Partners With William Hill To Offer Mobile, Online Gambling
Read More >>
Elk Rapids DDA Launches Listening Campaign
Read More >>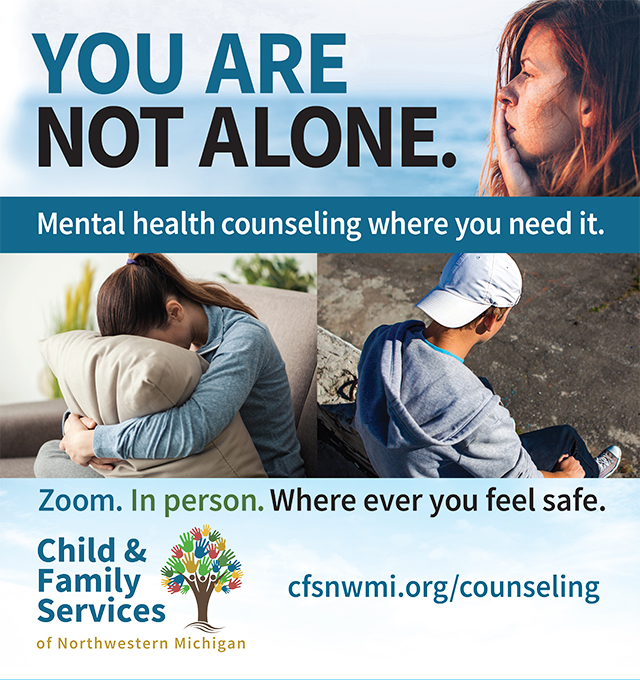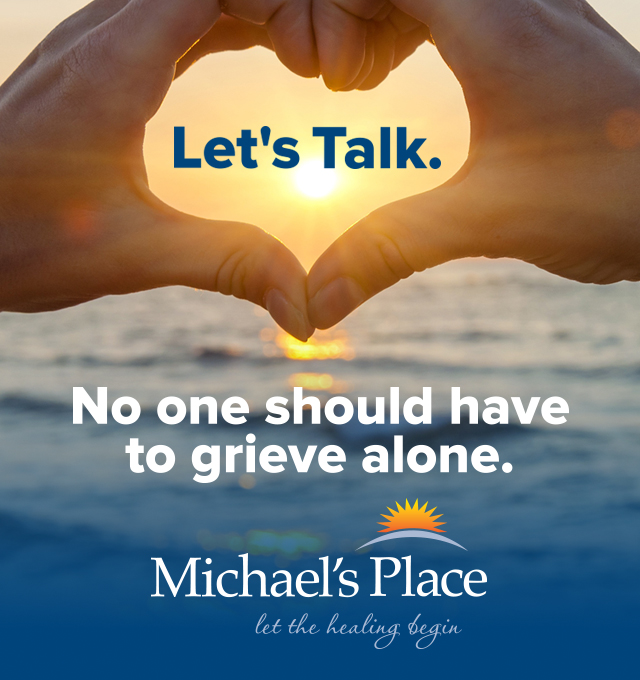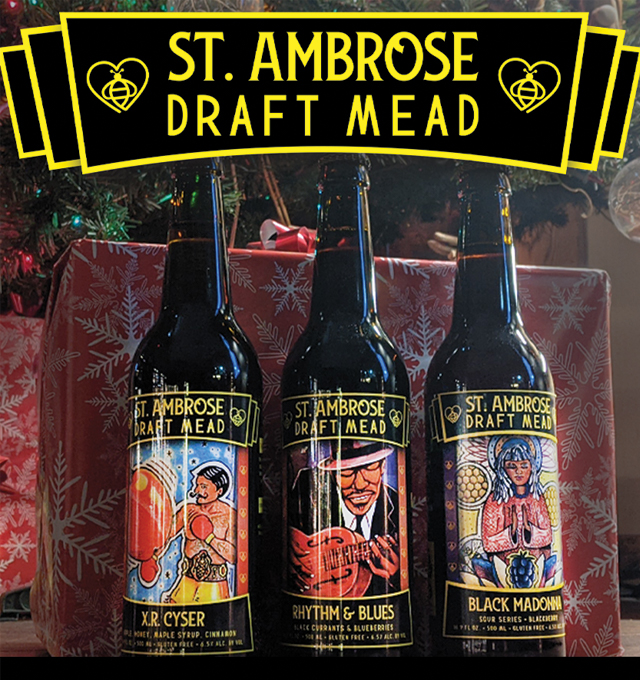 Police Complaint Filed Against Clous, Calls Mount For Resignation
Read More >>
State Updates Pause Order, Dining Confirmed To Reopen Feb 1
Read More >>
City Projects Ahead: Garfield Upgrade, West End Bathhouse, Electric Vehicle Charging Network & More
Read More >>
Local Businesses Land Training Grants
Read More >>
Relief? Water Levels Now Seen Dropping
Read More >>
Local Association Names Their Realtor Of The Year
Read More >>
Commissioner Brings Out Rifle During Online Meeting
Read More >>
GT County Commissioners Pass Resolution Denouncing MDHHS Order
Read More >>
Business Development Certificate Now Offered At NMC
Read More >>
Venture North Granted $500k In 2020; Releases Annual Report
Read More >>