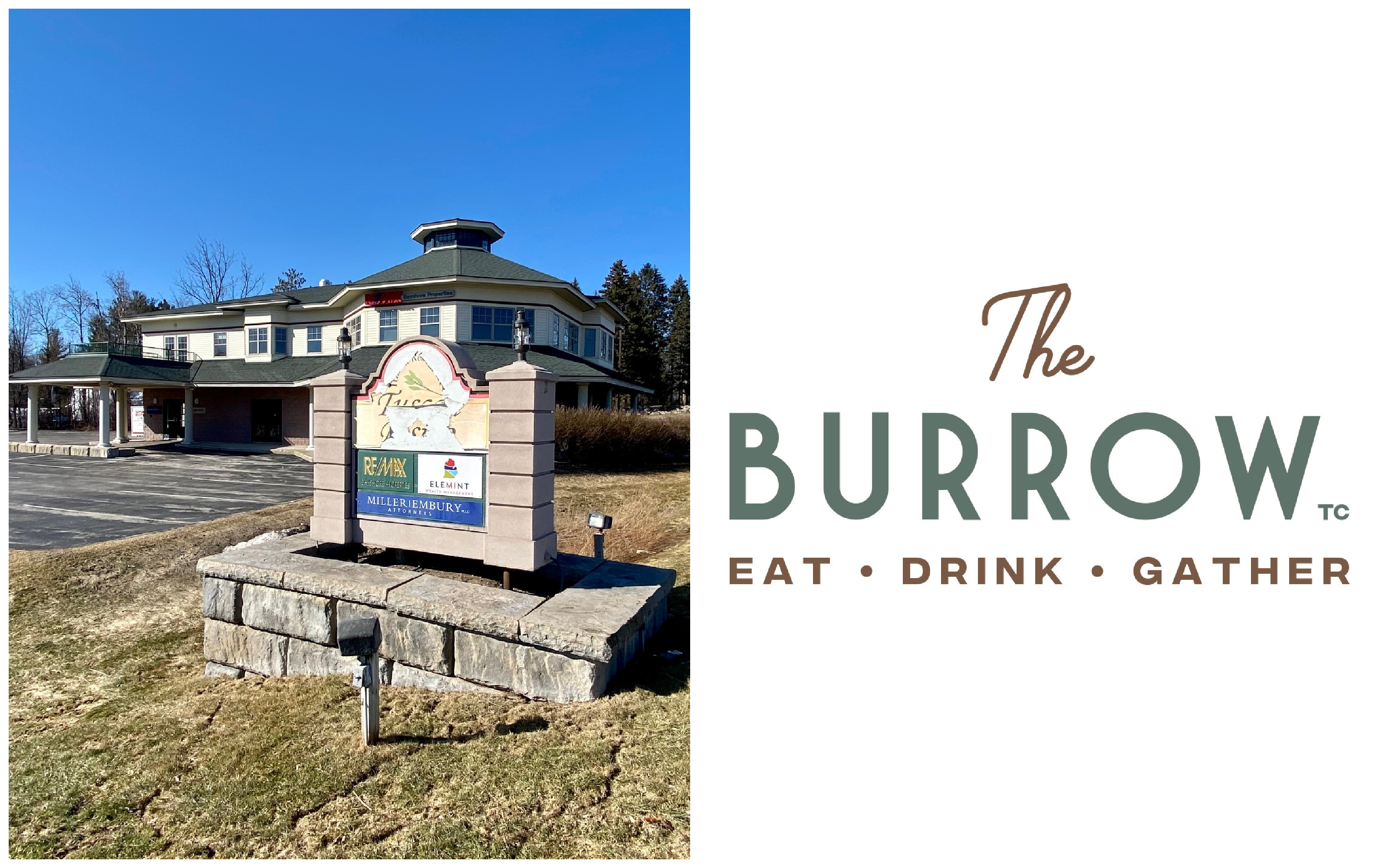 Mama Lu's, Flying Noodle Owners Take Over Tuscan Bistro Space; More Restaurant, Retail News
By Beth Milligan | March 21, 2022
The owners of Mama Lu's and The Flying Noodle on Front Street are preparing to open a third restaurant, their first outside of downtown Traverse City: a new California-inspired eatery called The Burrow in the former Tuscan Bistro space in Greilickville. The Ticker has an exclusive first look at the restaurant – including plans to offer to-go food and alcohol via an underground tunnel to boaters at Elmwood Township Marina – plus other restaurant and retail news from across the region.
The Burrow
Mama Lu's and The Flying Noodle owners Adrienne Brunette and John Larson – along with Heather Dziedzic and Dallas Dziedzic, business partners at The Flying Noodle – are targeting an early summer opening of new restaurant The Burrow in the former Tuscan Bistro space at 12930 South West Bay Shore Drive.
Brunette says the group took possession of the building in early January and has already begun extensive renovations of the space, which has been vacant since 2019. The partners are leasing the space with the option – and intent – to eventually buy, according to Brunette. The Burrow, a playful nod to the building's sunken location surrounded by higher-elevation property, will offer California-inspired American cuisine with a "fresher take on classics" including fresh fish, numerous entrée salads, crab cakes, tuna crudo, steak frites, and sandwich options like a French Dip and spicy chicken sandwich. The restaurant will also have a full pastry/dessert program, the first of the group's three restaurants to feature one, along with rotating specials. Brunette says the restaurant will be "high energy and upbeat" like the group's other establishments; The Burrow will have a full bar with six taps, including beer, cider, and a specialty cocktail tap, plus "straightforward" wine and cocktail lists, she says.
"We want people to know we're cooking everything from scratch, without feeling pretentious," says Brunette, adding that the restaurant is nearly doubling the kitchen size and bringing it out into the dining room as an open kitchen concept. The interior is being updated to fit the coastal theme, with bright white walls, green tile, and warm brass touches throughout. The interior can fit 85 inside – including a wrapround 22-person bar – plus another 36 on the outdoor patio.
The Burrow plans to take make full use of its proximity to Elmwood Township Marina and West Grand Traverse Bay across the street on M-22. An underground tunnel connects the restaurant to the marina, and Brunette says the business will have a dedicated runner to bring to-go food and beer/wine over to boaters. The restaurant will offer lunch and dinner service five days a week, with the business – like Mama Lu's and The Flying Noodle – closed on Sundays and Mondays.
The decision to stay closed two days a week so staff can have breaks, along with the decision to launch a third restaurant, are both guiding principles of Honest Hospitality, which serves as an umbrella company for the restaurants. Brunette says opening more restaurants – which the group plans to continue doing locally – provides opportunities for staff to work their way up the company ladder and move into bigger roles. The current general manager at Mama Lu's, for example, started as a dishwasher, Brunette says. That growth model has proven effective at retaining employees, with Brunette saying she has no concerns about hiring for the new restaurant despite the local labor shortage. "We have people on our team ready to grow beyond their current roles, and to do that as a company, we have to keep building space for them to grow," she says.
Other local business openings, closings, and moves…
Multiple retail changes are underway in Elk Rapids, according to Downtown Elk Rapids Association President Karen Simpson. Simpson recently completed a renovation of her business Cellar 152, including an expanded kitchen and "more efficient workspace," while The Flour Pot Bakery also underwent a renovation update and added coffee sales. "Wildflower Soapworks is undergoing a small renovation right now, and we have a new store – a flower shop – coming for spring that is working on their space where Java Jones used to be," Simpson says. Swimwear boutique Swim To You is expanding and under renovation ahead of a spring reopening, while the Elk Rapids General Store is rolling out a new name (River Street Market) and concept (a specialty grocery store with deli takeout) this month. Bayfront Beach and Bike is also opening a second location in Elk Rapids at 111 Dexter Street, which will house bike, e-bike, and paddleboard rentals. The company's retail outlet will remain open at 130 River Street, according to owner Shaun Quinn.
Pet Supplies Plus has opened a new location at 3180 West South Airport Road in the former Pier One Imports space next to the Grand Traverse Mall. The store is operated by franchisee Eric Lundquist and offers curbside pickup and local delivery of pet supplies, grooming services, self-serve dog wash stations, and a bakery with pet treats. The store is open Sunday 10am-6pm, Monday-Thursday 9am-9pm, Friday 8:30am-9pm, and Saturday 9am-9pm.
Two well-known local health-and-wellness businesses are on the move. Living Light Massage will be closed March 26-29 to move from its current State Street location to new digs at 214 North Division Street. The company will reopen March 30 in the new building. Fitness studio LUXBODY, which previously operated in the upper floor above Seven Monks Taproom, held a grand opening party Saturday to celebrate its new location at 708 Randolph Street. The company specializes in 30-minute HIIT classes for all fitness levels.
New eatery Glizzy's Coney Dogs opened this weekend in The Coin Slot building on East Front Street. The business offers a variety of house specialty and classic coney dogs featuring Koegel's Vienna hot dogs and a house-made coney sauce similar to a Flint-style coney. A vegan coney, sides including French fries and rangoons, and a variety of lemonade flavors are also on the menu. Online ordering is available at GlizzysTC.com.
Floral store Moonstruck Gardens is expanding in the Mercato at The Village Grand Traverse Commons. According to a company Facebook post, the business is adding a second space in the building that will go into the current B50 The Village Store location, with B50 moving into an adjacent space. Moonstruck Garden's second space will feature a dried flower bar, expanded garden goods including handcrafted pot brushes, organic seeds, hand tools, and garden art, and room for wreath-making classes.
Grand Traverse Games is moving from its current space at 974 West South Airport Road around the corner to the Cherryland Center, moving into a vacant space next to the former Kmart store. The company plans to be fully operational on May 1 in the new space, which will offer 600 additional square feet of retail space and expanded parking options.
Finally, Send Brothers Farm is closing its doors in Williamsburg on March 26. Brothers Eric, Mark, and Marty Send posted on Facebook that they have sold their storefront, though they will continue to sell larger quantities (20+ bags or bales) of feed and hay directly from their farm. Also, Buzzelli Foods is temporarily closing its doors this spring in Oleson's Plaza East. The closure will start Friday (March 25) and last through mid-May, at which point "we'll have a new schedule as we ramp up mozzarella production for farmers markets," according to a company post.
Comment
Impact100 Traverse City Announces Latest Grant Recipients
Read More >>
Three Hundred Miles in 24 Hours
Read More >>
Munson to Ramp Up Outpatient Efforts, Regionalize Inpatient Care
Read More >>
Man Arrested After Concerns Over Blair Township Threat
Read More >>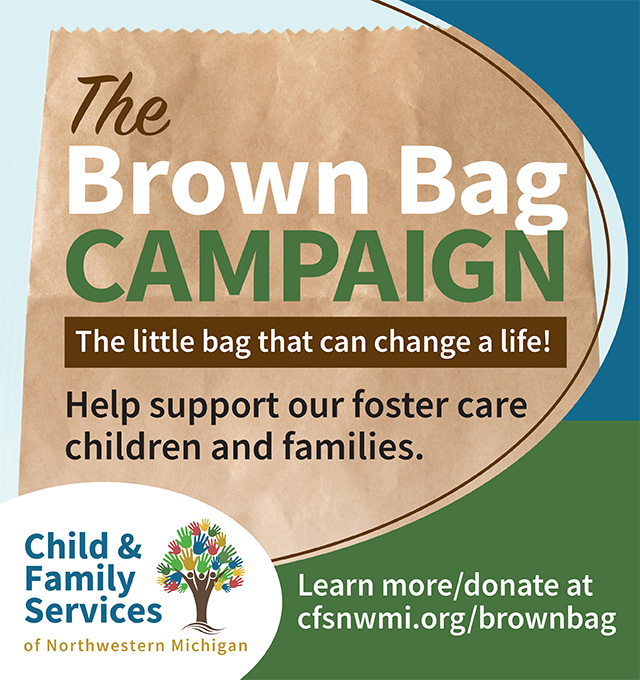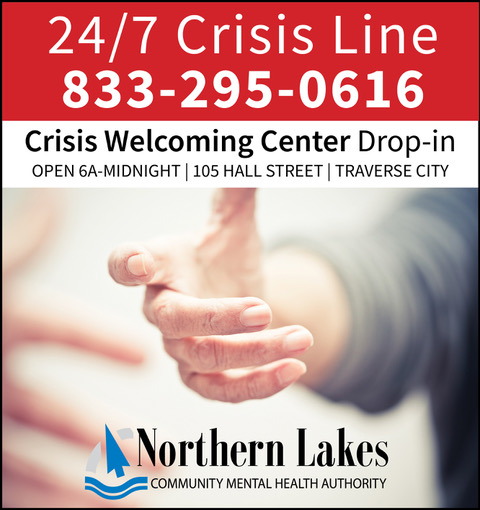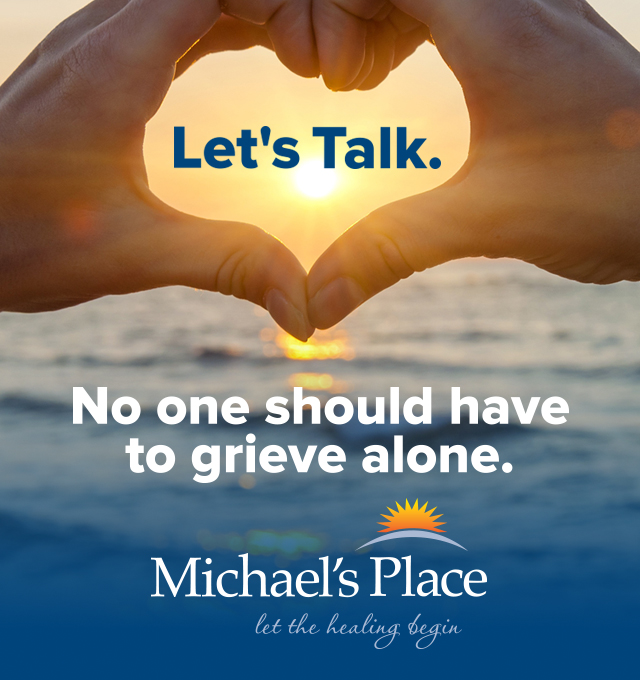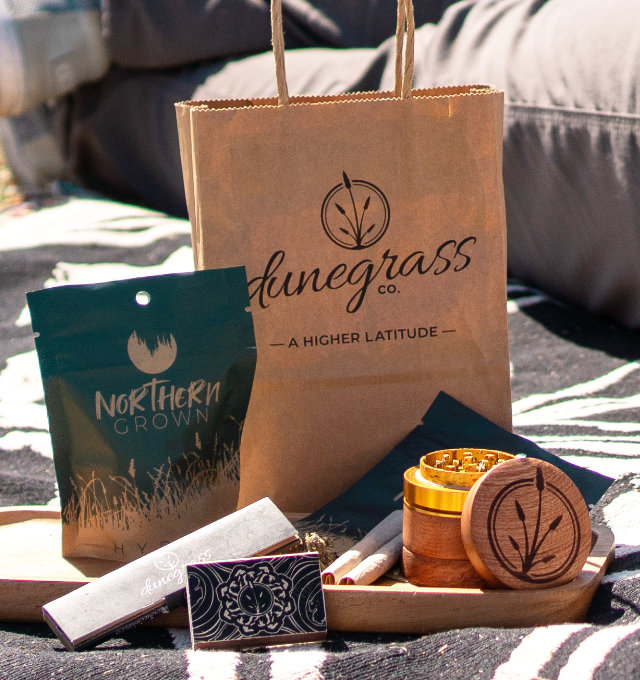 Man Arrested After Standoff in Central Neighborhood
Read More >>
Building Peninsula Shores
Read More >>
GT County Commissioners Approve Peninsula Parks Funding, Remote Work Policy
Read More >>
Join Us For Fall Recess Next Week at Seven Hills on Old Mission Peninsula!
Read More >>
Local NMC Students Traveled To Morocco Earthquake Epicenter Months Before Disaster Struck
Read More >>
TC Curling Center Sweeps Past Expectations
Read More >>
Commissioners to Offer City Manager Position to Vogel
Read More >>
From Frenzy to Focus: Northern Michigan's Fall Real Estate Update
Read More >>
Senior Services Take the Spotlight
Read More >>
Grand Traverse State Bank To Be Traverse City's Newest Bank
Read More >>