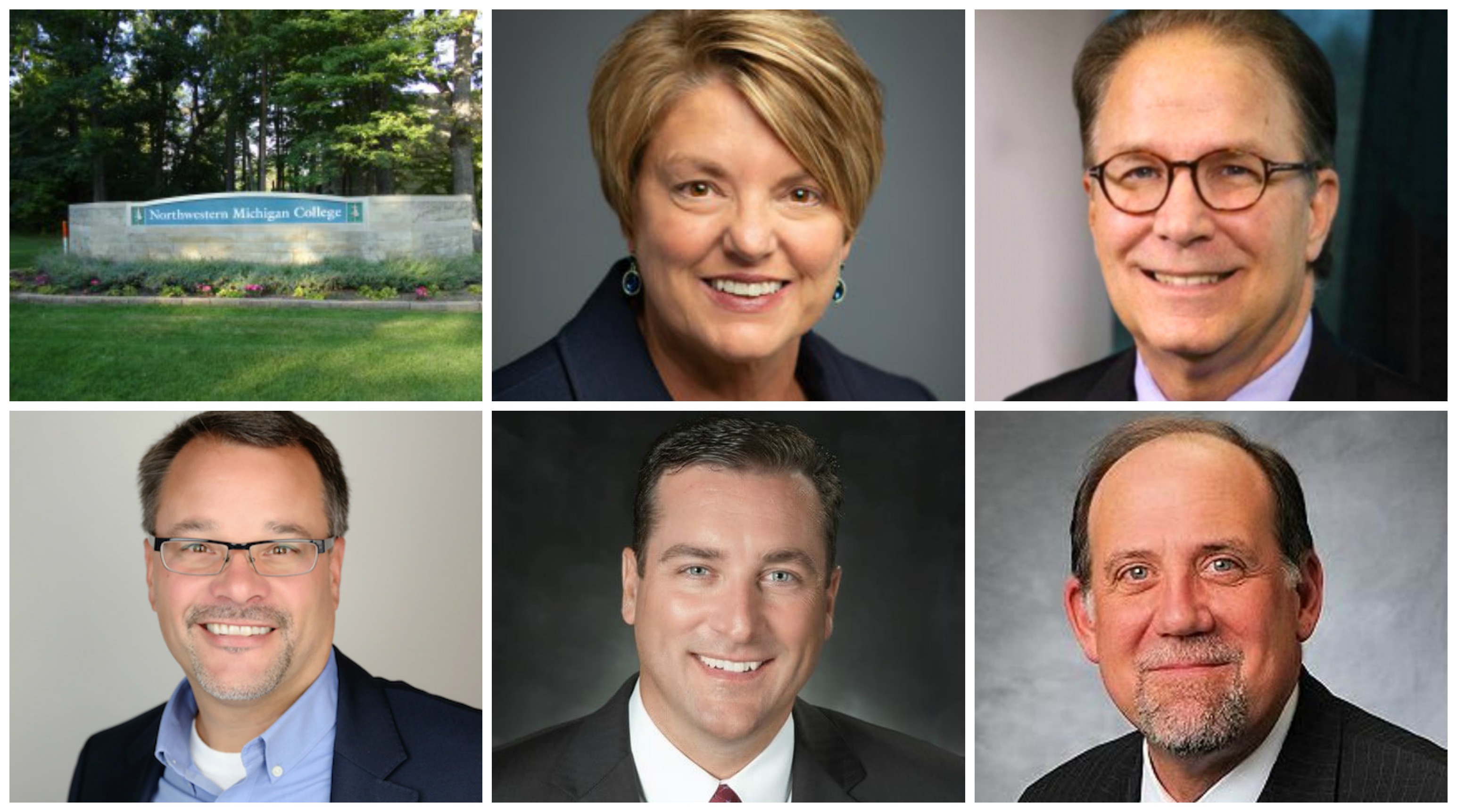 Meet The NMC Presidential Candidates
By Beth Milligan | Aug. 8, 2019
Five candidates will vie to become the next president of Northwestern Michigan College (NMC) after a presidential search committee Tuesday winnowed down the field of finalists. They will be invited for day-long interviews before a decision is made in September. The selected candidate will take the helm in January following the December retirement of long-time president Tim Nelson.
One female candidate and four male candidates will advance to the final stage of interviews – a process that will include meeting with the board of trustees and various NMC department heads and staff during an intensive full-day Traverse City tour in late August or early September. The finalists include:
Marsha Danielson: Danielson is the vice president of economic development at South Central College in North Mankato, Minnesota. She has been at the school in various leadership positions since 2007, and served in university advancement for Minnesota State University for 12 years prior. She was the founding executive director of the Greater Mankato Diversity Council, and has served as a racial justice facilitator since 2004. Danielson holds a doctorate in community college leadership from Ferris State University. She was the search committee's top choice to advance, receiving the most votes to continue forward in the process.
Thomas Watkins: Watkins is the China partner and managing director of the WAY American School in Belleville, Michigan, which helps international students earn an accredited American high school diploma. Watkins has nearly four decades of experience with China – a country with which NMC has built close educational ties – and has served on the Michigan-China Innovation Center Advisory Board and as adviser to the Detroit Chinese Business Association. He previously served as state superintendent of public instruction in Michigan and president and CEO of the Economic Council of Palm Beach County in Florida. He has a doctorate in education leadership from Wayne State University.
Nick Nissley: Nissley joined the School for Creative and Performing Arts in Cincinnati, a K-12 pre-professional arts training and advanced college preparatory school, in 2015 as executive director. He has served as dean of the business technologies division at Cincinnati State Technical and Community College, executive director of leadership development institution The Banff Center for Arts & Creativity in Alberta, and in professorial positions at the McGregor School of Antioch University and at the University of St. Thomas. He has a doctorate degree in human resources development from George Washington University.
Allen Goben: Goben has served as a senior consultant for global think tank Communities of the Future since 2018. From 2014 to 2018, he held the position of president of Tarrant County College Northeast Campus in Texas; he also served as president of Heartland Community College in Illinois from 2010 to 2013 and Hazard Community and Technical College from 2007 to 2010. Early in his career, he held various teaching, counseling, recruiting, and coaching positions at both the post-secondary and K-12 levels. Goben has a doctorate in educational administration from the University of Texas at Austin in the community college leadership program.
Timothy Meyer: Meyer is the deputy county executive of Oakland County, Michigan, a position he's served in since 2018. He was previously the longest-running chancellor/CEO of Oakland Community College - the largest community college in Michigan - from 2008 to 2017. Prior to that tenure, he served as president and CEO of Sault College in Ontario and as a science management leader at the Ontario Forest Research Institute. He has also been a faculty member in the botany department at the University of Manitoba. Meyer has a doctorate in epidemiology from the University of Florida and an MBA from Lake Superior State University.
Nineteen presidential search committee members representing a range of college faculty, executive, staff, and trustee stakeholders worked since April to select the finalists, a process guided by consulting firm Pauly Group. The search committee narrowed the field from 67 applicants to eight candidates, seven of whom were interviewed via video conferencing this week. An eighth candidate – Marcia Conston of Central Piedmont Community College in North Carolina – withdrew before her interview. Following the phone calls, committee members voted for their top candidates to advance for in-person interviews with NMC's board of trustees. Conston and two other candidates – James Conwell and Christy Weber – were eliminated from contention.
In addition to various NMC reps, the search committee also included community leaders such as TraverseCONNECT President & CEO Warren Call, Traverse City Tourism President & CEO Trevor Tkach, former Networks Northwest CEO and founder and president of Woodside Strategies Elaine Wood, and Munson Healthcare President & CEO Ed Ness. NMC Board Chair Chris Bott says those voices were crucial to include given the college's regional impact and collaborative partnerships with local organizations. "We're trying to make sure that whoever this person is, that we have buy-in from the total community," he says. "We are a community college, and we have to have that continued focus on what our community members need."
Call says he feels confident that there are "several excellent candidates" among the five finalists. As the new head of TraverseCONNECT, Call has emphasized the need for expanded economic development in Traverse City – an effort that will rely heavily on educational and vocational opportunities. Calls says he was encouraged by the fact "economic development came up time and time again in the interview process. I think there are several candidates moving forward who have an understanding of economic development and have worked in those positions. I'm just looking forward to having somebody in that role where we can start building the structure for a comprehensive talent pipeline for the community."
Brandon Everest, president of the NMC Faculty Association, says the search committee "worked well as a team," adding that "conversation was frank but fair and allowed for all stakeholders' views to be presented fully for the purposes of the search." With bargaining negotiations still dragging on between NMC administration and faculty, Everest says it is "the view of the Faculty Association and its membership that any new president will need to attend to the ongoing need our institution has to heal and establish trust. I'm certain these are the characteristics that will be on the minds of employees when they meet the final candidates at campus visits."
NMC Board Vice Chair Rachel Johnson says that the input from a range of committee members has better prepared her for the in-person interviews, with members pointing out potential areas of weakness or subjects that weren't adequately explored during phone interviews. "It was helpful to have 20 people flagging things and saying, 'We need to know more about that,' or 'If they don't address this area as a focus, then maybe they're not a good candidate,'" Johnson says.
Bott agrees the committee process was beneficial, yielding a strong field of finalists. "We tried to make sure we had representation from across the board externally and internally," he says. "Having (committee members) put their objective lenses on, different people saw different things…and we have five good candidates going to the board. Finding out now if they can actually identify and fit with our culture is going to be the most important thing."
Pictured: (Top Row, L-R): NMC campus, Marsha Danielson, Thomas Watkins; (Bottow Row, L-R): Nick Nissley, Allen Goben, Timothy Meyer
Comment
BATA Lands $13.3 Million In Federal Funding For New Transit Facility
Read More >>
AMC To Reopen Traverse City Theater August 27
Read More >>
Jacob's Farm Expanding Into "Entertainment Destination" With Food, Bar, Concerts & Events
Read More >>
Facing Hiring Crisis Before Pandemic, Local Employers Now See Even More Hurdles, Fewer Candidates
Read More >>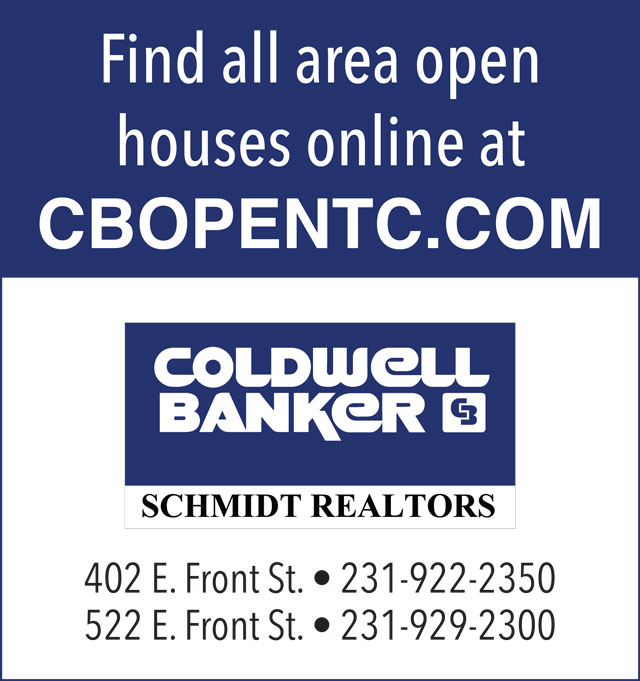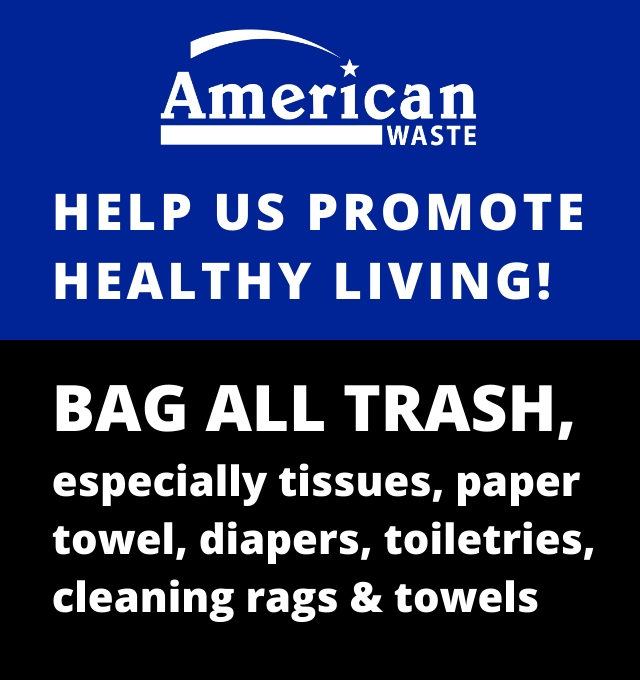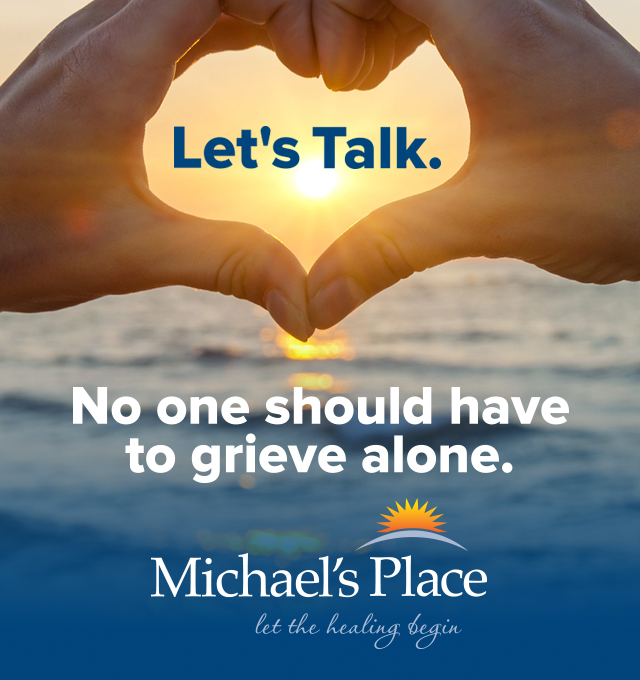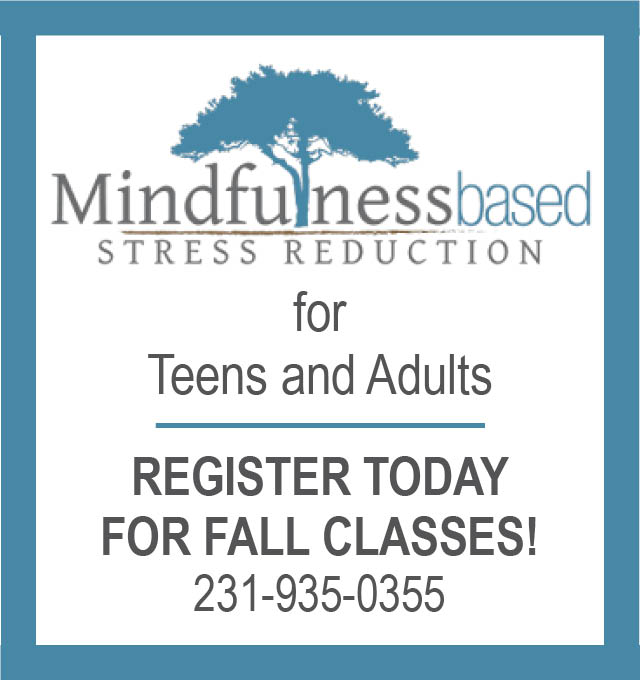 Details Released On Eighth Street Standoff Case
Read More >>
TCAPS To Go Virtual For First Two Weeks Of School
Read More >>
What Are The City's Priorities?
Read More >>
Great Start Readiness Program Reinstated For 2020-21 School Year
Read More >>
Eckerle To Resign From Leelanau Road Commission Following Racial Slur Controversy
Read More >>
SugarKissed, Busy Bodies Bounce Town Among Businesses Announcing Closures & Sell-offs
Read More >>
The Libertarians Are Coming
Read More >>
Are Luxury Condos Still A Good Bet In Traverse City?
Read More >>
No Day At the Fair, But Even Livestock Can Pivot
Read More >>
City Eyes Volleyball Court Upgrades
Read More >>