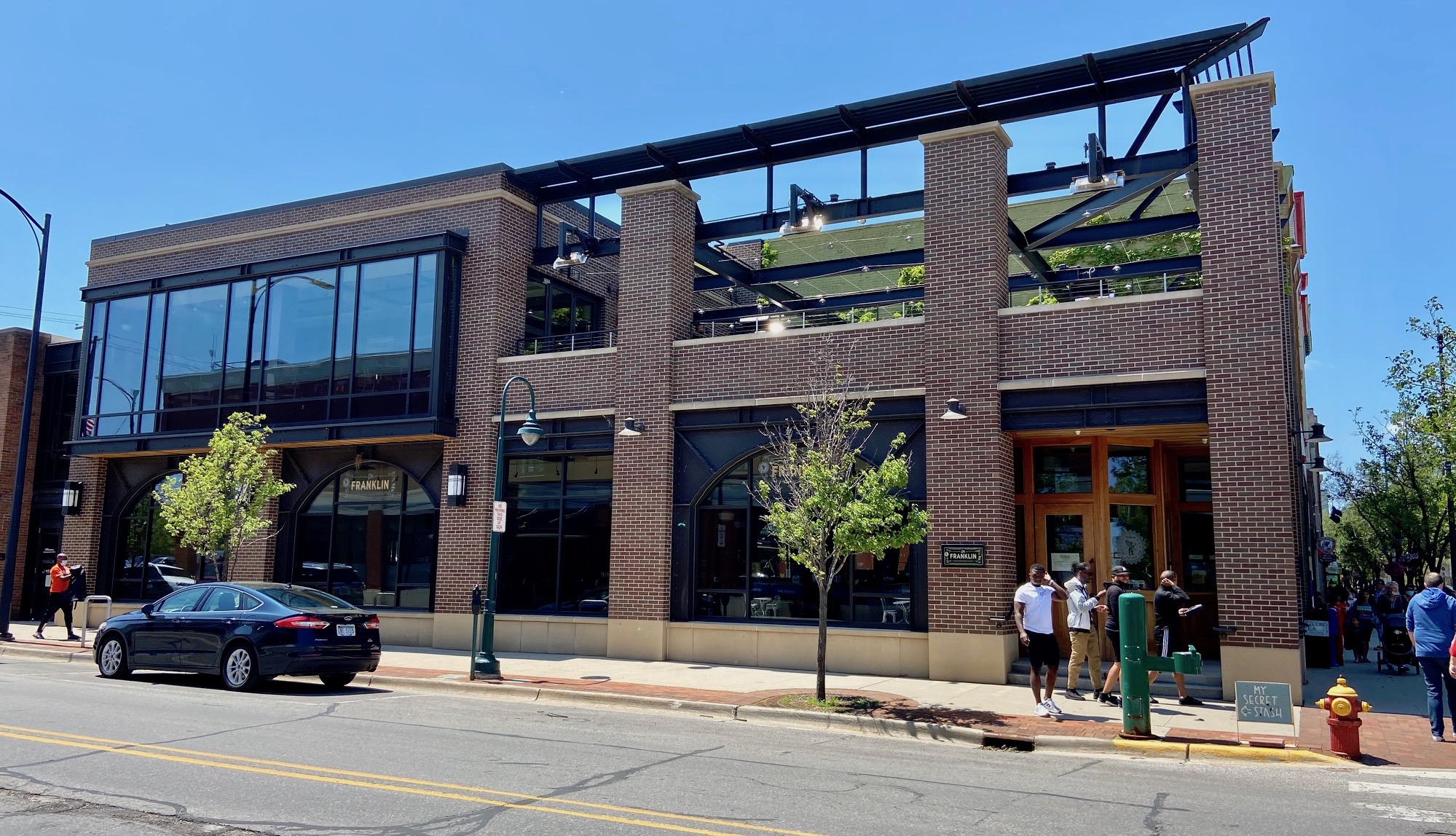 New Concept Eyed For Franklin Space, Workshop Reopening, More Restaurant/Retail News
By Beth Milligan | June 12, 2020
The owners of the building that houses The Franklin on the corner of Cass and Front streets in downtown Traverse City are on the hunt for new tenants for the restaurant space, with The Franklin unlikely to recover from the coronavirus pandemic. The Ticker has an exclusive update on the space, plus a first look at The Workshop Brewing Company's "imminent" plans to reopen – with several new twists coming to the brewery – and more restaurant and retail news from across the region.
The Franklin
The Franklin appears to be the latest restaurant victim of the coronavirus pandemic, with partners Paul and Amanda Danielson and Myles Anton unable to continue paying rent at the sprawling 14,000 square-foot downtown property. Like other restaurateurs during the crisis, Paul Danielson says the combination of high rent, restrictions on seating capacity, a lack of summer festival traffic, and staffing shortages make it unsustainable to continue in the space under its current agreement.
"We don't have the deep pockets to carry ourselves through COVID-19," says Danielson. "We wouldn't be able to cover the rent at anywhere near what it is for the next year. The owners are looking for opportunities to find someone else to pay the lease, which we understand."
President and Co-Founder Tim Pulliam of Keen Technical Solutions – which owns the building – says he sympathizes with the restaurant group's plight and says there is "no ill will" involved between any of the parties. But Pulliam says that in addition to having their own high carrying costs for the building, he and his partners don't want to leave such a visible space sitting dark and vacant in the heart of downtown – prompting them to look for new tenants.
"That (fine-dining) concept has always been tough in that particular location, and COVID-19 highlighted the fact that it's a really big space," says Pulliam. "One of the options is to try and find something that fits a broader user group and encompasses all of the amenities the building has to offer."
Pulliam and his partners – who own three buildings on the Front/Cass corner, including The Franklin space – are in talks with potential partners about concepts for a "high-energy" food and beverage space that would connect the properties and offer numerous hospitality elements. Those could include an Airbnb condo over Passageways Travel that can sleep up to 12, private event rooms, a reworked covered outdoor patio with firepits, and possibly an outdoor beer garden and/or cafe. "We want it to feel exciting and have it be used longer throughout the day by more people," says Pulliam. "It's going to be important to have a (partner) in there that can help handle or manage all of that." Pulliam says it's possible new tenants could be announced for the property yet this summer.
The Workshop Brewing Company
One of the few Traverse City breweries that shut down completely during the pandemic, The Workshop Brewing Company is preparing for an "imminent" reopening, according to founder Pete Kirkwood – with several new twists in the works.
Kirkwood plans to reopen for outdoor-service only, working with the city to expand his patio space to nearly match his indoor capacity. Table seating will be first-come, first-served on the patio, with customers placing their beer and food orders online. The company has a new crowler machine on-site – allowing any Workshop beers to be individually canned for to-go orders – and has a canning machine due in July, which will allow Workshop to manufacture its own four and six-packs. Workshop is also debuting a brand-new menu consisting solely of different types of empanadas – a snack Kirkwood fell in love with on a recent trip to Argentina and says is an ideal fit for a reworked business model.
"They're delicious, they're great with beer, they're handheld, and you don't need utensils," he says. "It's safer, cleaner, and more individualized."
Finding a way to not just survive the pandemic but last into the future has been Kirkwood's primary focus the last three months. "We're trying to design a business that's safe for our customers and staff, can continue to serve our community with craft-made products, and be able to scale seamlessly, like if there's a second wave," he says. "We (stayed closed during the pandemic) to preserve resources, so that when we came back, we could do so with the maximum probability of success."
In other restaurant and retail news…
Empireblu Vintage Furnishings has closed its doors at 1123 East Eighth Street. "The store's closure by executive order and the effect of COVID-19 on the economy have forced recognition that continued operations are not possible," owner Carla Weaver wrote in an email to customers, adding that "widespread unemployment has a deadening effect on all retail markets."
Mercato shops in Building 50 at The Village at Grand Traverse Commons are preparing to reopen this weekend after being closed for clean-up following flooding in the building. According to Raymond Minervini Jr. of The Minervini Group, Mercato shops will reopen Saturday at 10am for service seven days a week, while Red Spire Brunch House will open at 9am Sat-Sun and 8am Mon-Fri. Cuppa Joe will open later next week as its finishes up renovations, with "COVID-safe" historic tours also resuming at the Commons, according to Minervini. PepeNero announced on social media that plans are underway to open a patio space at the restaurant, while new women's boutique Haven – overseen by Silver Fox Jewelry owner Erin Simon and billed as a "modern clothing and accessories" store – will hold its grand opening Saturday at the Commons from 10am-3pm.
Retailers and restaurateurs are also on the move in other parts of downtown Traverse City. Harbor Springs Mattress Co. is opening a new Traverse City store in the former Haystacks space at 415 South Union Street on July 1, operating Tuesday-Sunday. The company specializes in producing 100 percent natural, hand-tufted beds, with mattresses that are "sustainable, eco-friendly, chemical-free, and made with natural products such as cotton, natural latex, and wool." Adrienne Brunette is targeting a July 1 opening of casual Italian eatery The Flying Noodle on Front Street for both dine-in and curbside service, the second restaurant she and her partners will own on the block after Mama Lu's. Around the corner on Union Street, The Dish Café employee Matt Anderson has opened a new taco stand next to The Dish called Los Gringos Tacos, which will serve up pork, beef, chicken, and other tacos Thurs-Sat to start. Athletic and yoga retailer Lululemon will open its first northern Michigan store next to Espresso Bay on Front Street on June 15, a 2,000-square foot pop-up that will operate through the summer season.
In Slabtown neighborhood, West Side Beverage owner Tom Gretzmacher is aiming to reopen his reconstructed store on West Front Street July 1, expanding into new pizza and deli service later that month. Also in Slabtown, Katie Otterman has launched a new specialty cookie business called Slabtown Cookie Co. Treats include varieties such as salted chocolate chip cookie The Chunk, S'mores Cup (a graham cracker cookie filled with chocolate and topped with toasted marshmallows), cereal treat birthday cakes, and Euchre Night – "a cookie full of Great Lakes Potato Chips." Cookies can be ordered by phone at 312-890-8943, by email at slabtowncookies@gmail.com, or through Instagram, with pickups at 228 Monroe Street.
Elsewhere in the region, food truck Bergstrom's Burgers has set up shop in the Menards parking lot on US-31. The company makes a "variety of fresh, made-from-scratch burgers and sides…made from ingredients supplied by local purveyors." The truck is closed on Tuesdays but open the rest of the week until 8pm. In downtown Kalkaska, Moose & Stella's Café – the region's only "dog-themed restaurant" – has opened in the former B&B Express space specializing in breakfast and lunch, as well as selling espresso and cappuccino coffee. Finally, the Cherry Bowl Drive-In will open its doors this weekend in Honor, showing a double screening of films Rango and Grease. The box office will open at 7:30pm Friday and Saturday with a number of COVID-19 protocols in place regarding car spacing, masks, bathroom use, and concession sales.
Comment
Fall On The Farm: What Local Farmers Are Harvesting & Growing This Season
Read More >>
Employee Pay, Complete Streets, Rooftop Spaces On City Agenda
Read More >>
Are State Education Policies Working Against Rural School Districts Like TCAPS?
Read More >>
A Better Winter: Advocates For Local Homeless Population Get Ready For Winter Operations
Read More >>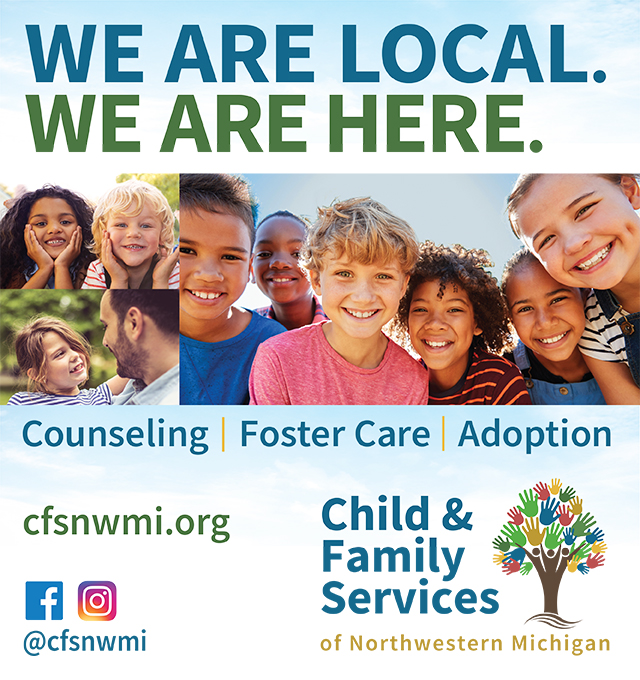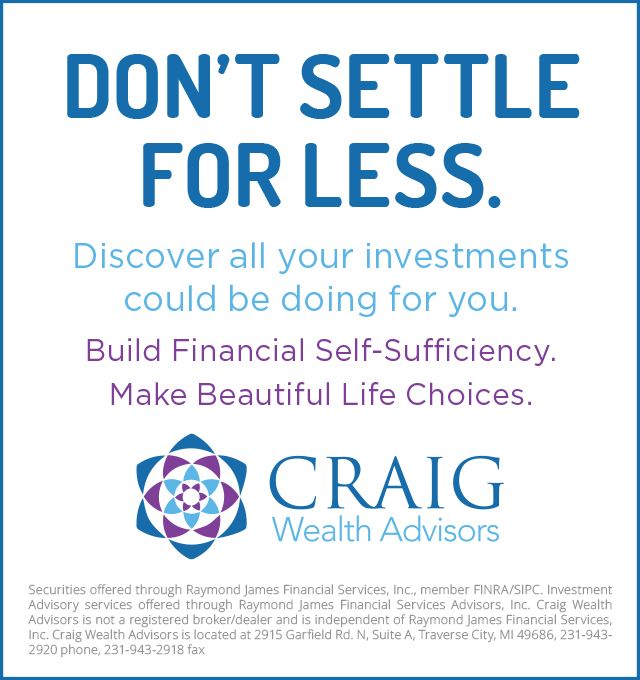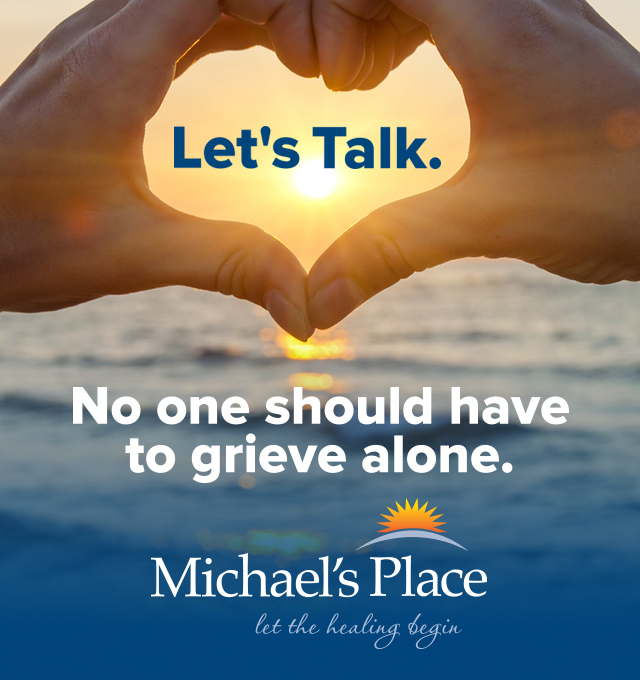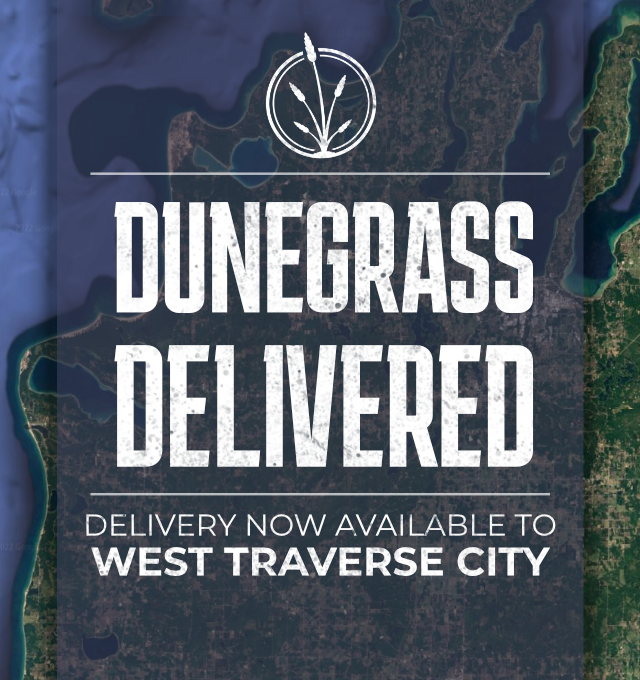 M-22/M-72 Roundabout, Waterfront TART Trail, Pedestrian Crossings Emerge In Road Redesign
Read More >>
Three Nonprofits Win Impact100 Traverse City Grants
Read More >>
313-Unit Development Proposed For Hammond Road
Read More >>
Rotary To Close GO-REC, Withdraws PUD Application
Read More >>
Senior Center, Madison/Jefferson Reconstruction, Governmental Center Parking On City Agenda
Read More >>
Night Closures On East Front Street This Week
Read More >>
Downtown TC Launching New Comedy Festival In February
Read More >>
Garfield Township Residents Weigh In
Read More >>
How Do You Get Millennials To Move To Traverse City?
Read More >>
Over 600 Housing Units On Deck In City - But Variety Is Lacking
Read More >>