New E-Bike Shop, Third Cuppa Joe Location Coming To TC; More Openings/Closings
By Beth Milligan | June 2, 2020
The owners of Red Ginger are launching a new e-bike store in Traverse City, coffee shop Cuppa Joe is expanding to the east side with a third location, and more restaurants and retailers are on the move in The Ticker's latest look at openings and closings.
Pedego Traverse City
Red Ginger owners Dan and Pam Marsh are expanding into a new venture with the launch of Pedego Traverse City, a new dealer of Pedego Electric Bikes - the largest electric bicycle brand in the U.S.
The Traverse City location will mark Pedego's fifth store in Michigan, according to the company's website. The Traverse City store will feature sales of Pedego electric bikes (pictured), which are outfitted with 250-500-watt motors that assist in propelling bikers and can go up to 60 miles on a single battery charge. The bikes retail starting at $1,895. Located in Garfield Centre at 823 Garfield Avenue, Pedego Traverse City will be the company's largest store at 2,800 feet and will offer a fleet of 18 rental bicycles and electric bike accessories and services.
Dan Marsh tells The Ticker he and his wife first tried the e-bikes on vacation and then purchased their own a year later. The couple have been exploring potential business ventures beyond Red Ginger - they previously considered opening a restaurant in the space Pedego is now opening in - but fell in love with the e-bike brand. "They're a blast," says Marsh. "The company's tagline is, 'Hello, fun.' When we got into it and learned about the company, it was something we wanted to be a part of."
Marsh says the store location is ideal for accessing the TART Trail system and believes the e-bikes will be a hit as Traverse City's biking culture ramps up. Local bike commuting options have expanded with projects like the Eighth Street reconstruction and the planned completion of the Boardman Lake Trail. An estimated $2 million in bike and walking improvements are coming soon to Traverse City, the Groundwork Center's Mobility Lab is exploring options for a future bike-share program, and organizations like Norte are increasing cycling events and programs. On Monday, Traverse City commissioners approved a program to allow residents to petition the city to close certain residential streets during the day to most vehicle traffic in order to provide expanded areas for cycling and walking.
The Pedego store will offer free test rides and will be open starting this Saturday (June 6); planned store hours are 10am-4pm Saturday-Sunday and 10-6pm Monday-Friday.
Cuppa Joe
Cuppa Joe owner Sandi Daley is preparing to open her third coffee shop in Traverse City - at the same time she's busy cleaning up and working to reopen her location at The Village at Grand Traverse Commons, which was damaged by heavy flooding last week.
Daley is opening an east-side Cuppa Joe in the former Breakaway Cafe & Coffee Bar space at the corner of Four Mile Road and US-31. Daley purchased the location pre-pandemic in February and says she was enticed by the idea of operating a locally-owned, community-oriented coffee shop in the middle of the tourism-heavy East Bay corridor. "I'd like to be part of the rebirth of that section," she says. "It'll be the same concept (as the other Cuppa Joe locations). We'll have breakfast and lunch and will be baking over there." Daley says the cafe is on the smaller side - roughly 400 square feet, or 20 seats - and will focus primarily on curbside and to-go orders to start. She hopes to open "sometime in the next few weeks."
At the same time, Daley is working to recover from devastating flooding that rocked The Village at Grand Traverse Commons Thursday. "We got it pretty bad," says Daley of her Commons Cuppa Joe location. "We had a good four inches of water from corner to corner in the space. We got the water out right away, but it's the resulting structural damage that needs to be assessed and dealt with." Daley says she was able to salvage most of her equipment, so she hopes to do a deep clean and reopen shortly after the Village Center is cleared for operations, which is targeted for June 15.
Other openings and closings…
Traverse City's Top Comics has moved from its long-time home on Eighth Street to new digs at 966 West South Airport Road (suite B) next to Grand Traverse Games, with the two businesses cross-promoting each other to their compatible customer bases. Top Comics, which has been in operation since 1988, specializes in comic books and collectibles, including shirts, posters, collecting supplies, and figurines.
Three new businesses are opening their doors in Kingsley. Chickadee's will hold a grand opening on Saturday, June 13 from 9am-3pm at 108 East Main Street. The store will offer home decor, picture frames, and bags (such as Vera Bradley), in addition to special occasion gifts, greeting cards and gift bags, local hand-crafted skin care and scrub products, candles, and a line of Bibles and Christian books. The store will operate just on Saturdays to start. At the corner of West Main Street and North Brownson Avenue, Natalie and Shai Harter have launched retail store Redefined, which advertises sales of "Candy, Crafts & Crap." The store has a candy section, a selection of thrift and resale goods, and products from local artisans. Redefined is open Tuesday-Friday 10am-6pm and Saturday 10am-4pm. Also in Kingsley, Michael Ascione is opening a new Papa John's pizzeria at 2377 M-113. Papa John's, which starts operations Thursday, will be the second pizzeria in Kingsley after A. Papano's Pizza.
Traverse City eatery The Kitchen has launched a new "virtual takeout/delivery restaurant" within its operations called Ali Ababwa's. The Mediterranean-focused menu offers Middle Eastern appetizers (mezze) like hummus and grape leaves, plus Mediterranean salads and entrees including gyros, shawarma, and pastitsio (Greek lasagna). Food can be ordered for curbside pickup or delivery online Monday-Saturday 11am-7pm.
Detroit-style pizza company Charles & Reid Detroit Pizza has opened its doors in the former Alley's Market space at 113 East State Street behind Union Street Station. Owners Dan and Kristin Karabacz inherited Alley's pizza recipes and are putting their own twist on the pies - characterized by their thick, rectangular crust and top layer of red sauce – with an emphasis on local produce and ingredients. The company is selling 50 pizzas daily to-go to start, with hours of Tuesday-Saturday from 11am until 7pm or sellout.
Finally, two local businesses have closed their doors permanently in the wake of the pandemic. Gold Baby Biscuits closed at 206 North St. Joseph Street in Suttons Bay, thanking customers in a May 22 announcement for an "incredible, beautiful year" and a "once-in-a-lifetime opportunity" to have operated in the downtown village space. Mundos Roasting Company is taking over the space to launch Mundos Eat House, which will offer "our favorite comfort food and healthy creations," according to a company post. Mundos aims to open the space this week.
In Elk Rapids, Planetary Coffee owners Emily Wilensky and Erik Harms announced they will "hang up our barista towels and set down our portafilters" at 135 Ames Street due to the pandemic. "Ultimately, we can pivot every which way, and we can try to reconfigure or wait it out, but the honest truth is that we've already done that in a variety of different capacities since first launching Planetary as a mobile coffee experience in 2016," the duo wrote in a social media post. "Thank you for all the joyful memories and friendships formed - these connections will continue to nourish us and honor the spirit of our venture moving forward."
Comment
East Bay Township Approves Luxury Car Wash, Plans Public Hearing For 216-Unit Housing Development On Hammond/Townline
Read More >>
Pit Spitters Baseball Remains On Hold
Read More >>
Turtle Creek Casino, Torch Lake Sandbar Identified As Exposure Sites
Read More >>
As Professionals Leave Big Cities, Is Traverse City Their Destination?
Read More >>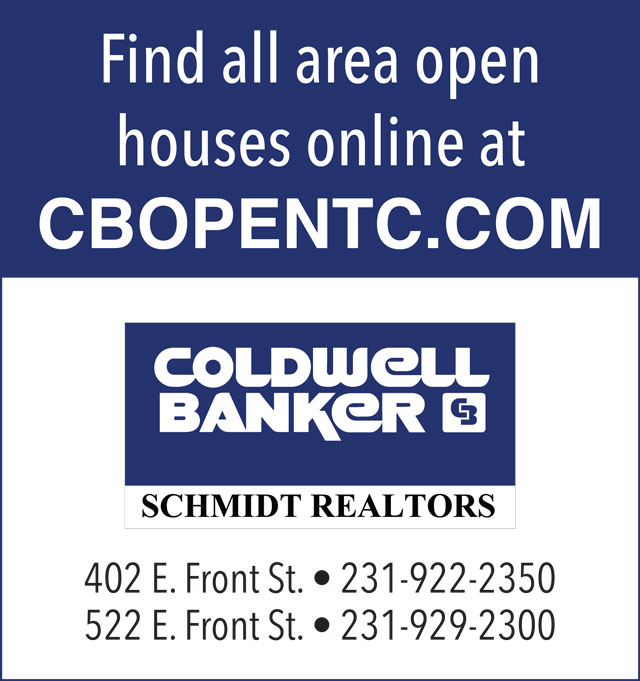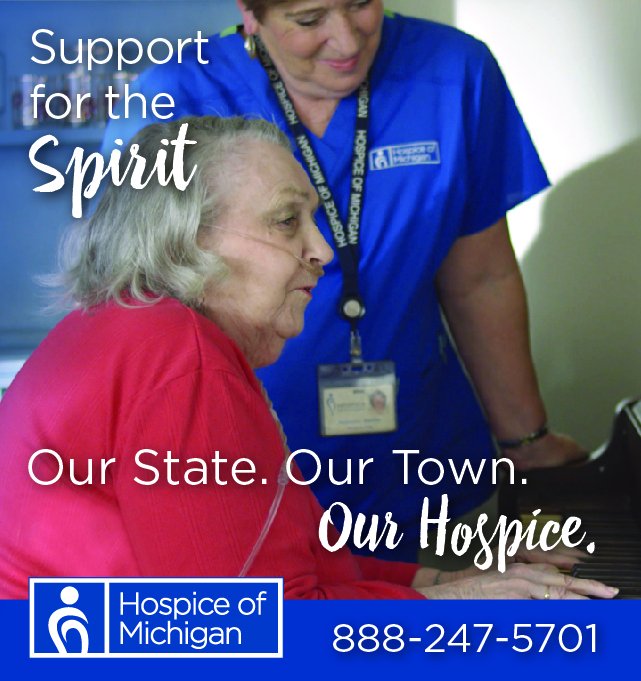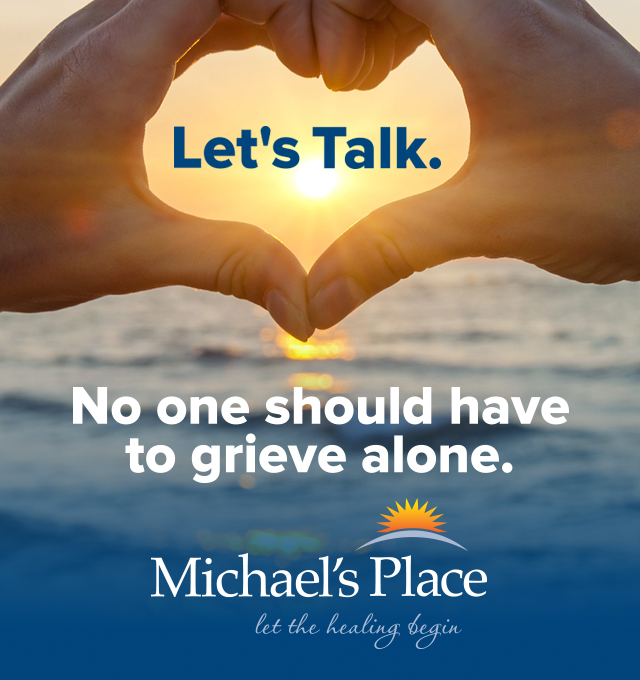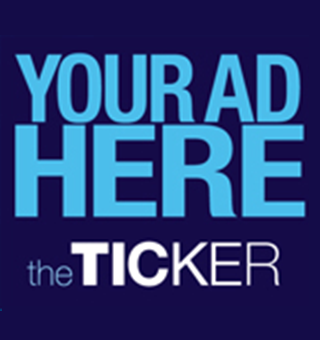 Northern Michigan Jobs Source, Coming Soon
Read More >>
Whitmer Signs New Mask Order Requiring Indoor Use, Adding Penalties
Read More >>
New Restaurant, Retail Openings; Other Businesses Shut Down Or Change Due To Pandemic
Read More >>
MDOT Planning Roundabout At M-37/Vance Road In 2021
Read More >>
300-Unit Housing Development Planned For Rennie School Road
Read More >>
These Notable Northern Michigan Organizations Received PPP Loans
Read More >>
TC Artist Raided By FBI For Alleged Art Forgery Ring That Scammed Museums, Experts
Read More >>
Grand Traverse County Health Official Seeks Adherence Because "We're Never Going Back"
Read More >>
City Commissioners Approve Buying Body Cams For Police
Read More >>
Multiple Community Exposure Sites Identified In Grand Traverse, Leelanau Counties
Read More >>