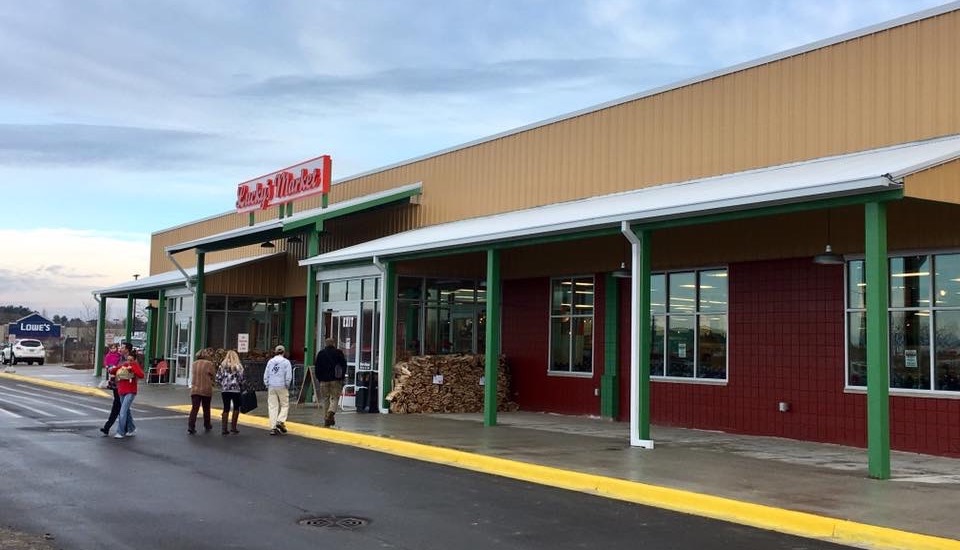 Oryana Purchases Lucky's Market: What Comes Next For Both Stores
By Beth Milligan | March 28, 2020
Oryana Community Co-op has purchased the Lucky's Market Traverse City location in bankruptcy court, with plans to operate the store as a second location called Oryana West as soon as closing documents are signed – a move that could occur within the next week. Daily hours will be maintained at both stores during the transition, with Oryana General Manager Steve Nance saying that many of Lucky's signature programs – along with all employees – will be retained as Oryana looks to expand its offerings and footprint in Traverse City.
Oryana was part of a group of independent grocers that bid on seven Lucky's Market stores that still remained open after Lucky's filed for bankruptcy in January, closing 32 other stores. Oryana's $860,000 bid for the Traverse City store on US-31 in Buffalo Ridge Center – which includes all inventory, equipment, and licensing (including liquor licenses), plus assumption of the building lease – was accepted in U.S. Bankruptcy Court in Delaware Friday. The auction bids are subject to a final sale hearing Monday.
Oryana board members have been privately discussing the option to acquire Lucky's since January, Board President Jim Dagwell said in a written statement. "It was clear that Oryana was again ready to grow as our Tenth Street store sales were increasing and the square footage and parking spaces were becoming strained," he wrote. "With the potential to acquire an already viable grocery operation at low cost, Oryana would have a limited financial risk but stand to gain a prime second location…we felt placing a bid is not only a sound business decision, but one that will help grow and secure the co-op's future."
Nance says the bid terms stipulate that employment offers be extended to all existing Lucky's employees, and that Lucky's signage be quickly replaced at the store – though Oryana may initially have to use temporary banners on the building's exterior, given that many sign shops are closed during the pandemic. Lucky's brand inventory will either be sold off or donated. But many other key offerings for which Lucky's has become known could remain in place, such as Sip-And-Stroll (which allows shoppers to buy and drink a glass of beer or wine while shopping), the store's salad, hot bar, and deli areas, and the meat and seafood counters.
"Grocer rule 101 is if it works, keep doing it," Nance says. "We're going to learn from them in terms of what's been working well there. We're not coming in to completely change (Lucky's customers') favorite store, because they were doing a heck of a lot of things right." Nance says Oryana has long wanted to expand its own produce section and add meat and seafood counters, but was maxed out in space at its 10,000 square-foot store. With an additional 28,000 square feet to work with at the new Oryana West – plus essentially "unlimited parking," Nance says – the company can now expand into those operations, plus bring in more produce from local farmers, add more vendors, and diversify product selection.
That diversification could address a significant sticking point for some shoppers: pricing. Nance acknowledges there is a perception among some parts of the community that Oryana has high prices – particularly compared to Lucky's, which billed itself as "organic for the 99 percent." While Oryana will still focus on promoting organic and local products, its new store size will allow it to carry some "conventional" alternatives as well – such as with produce – at a lower price point.
"I've shopped and compared and we're pretty darn close to Lucky's, if not the same, on most things, so it might be a perception more than a reality," Nance says. "I'd also point out that (Lucky's) wasn't a sustainable business model. But we'll work hard to keep prices as low as we can…and we'll commit to doing a much better job of bringing in a lot more local farmers."
Lucky's employees will be transitioned to Oryana's salary and benefits packages, which start at a minimum $13.20 per hour for new staff and include one "of the best healthcare and paid-time off" offerings available, Nance says. Oryana currently employs 110 staff at its original store, with another 65-75 expected to come on from Lucky's. "Being a co-op, we're not driven by pure profits," says Nance. "One of the end results of that is a sustainable wage mode. One of the things Oryana will bring to the Lucky's team is a better standard of living."
Oryana "owners" will eventually be able to use their membership benefits at both locations – membership rates will stay the same at $15 per year per person – though Nance cautions it will take some time to roll out those benefits at Oryana West. Nance envisions the two Traverse City stores serving overlapping but different segments of the community. Rather than identical mirror operations, Oryana and Oryana West will likely have some differences in programming and products, reflecting the same company ethos but diversified to meet different needs. "What works at one store might not be popular at the other," Nance says.
While many businesses are facing extreme economic upheaval during the pandemic, grocery stores remain in high demand, with Nance expressing confidence that both locations will be able to operate successfully. He notes that Oryana was prepared to pull the trigger on a new east-side location in Williamsburg in 2015, but ultimately held off. The strategic documents surrounding that planning process, however, positioned Oryana to be able to move quickly on its acquisition of Lucky's, Nance says. After decades of increasing pressure on small co-ops from larger national chains, Nance says he's grateful for what he calls a "never-in-a-lifetime opportunity" to buy out a bigger competitor and expand Oryana's footprint in the local market.
"Co-ops around the country have struggled with the bigger competition, and now we have a co-op that has the opportunity to buy a great location and a good growing grocery store," he says. "It's a win."
Comment
Flooding Hits Munson/Commons, Closes Streets, Causes Sewage Release
Read More >>
Venture North, Traverse Connect Launch Resiliency Fund
Read More >>
Untreated Sewage Released Into Boardman River
Read More >>
National Cherry Festival Foundation Launches Virtual Run Series
Read More >>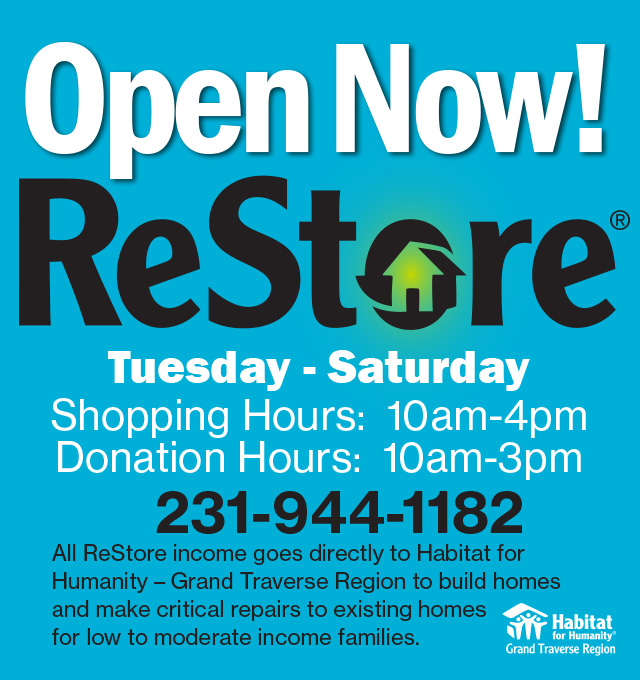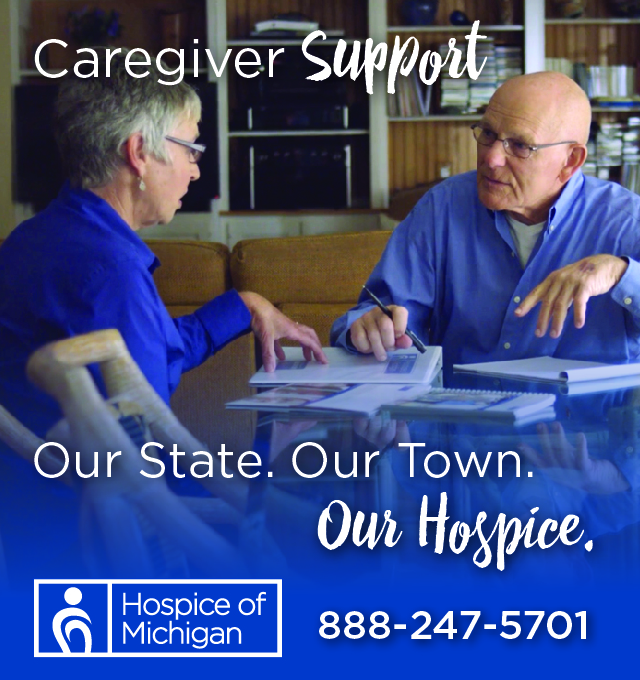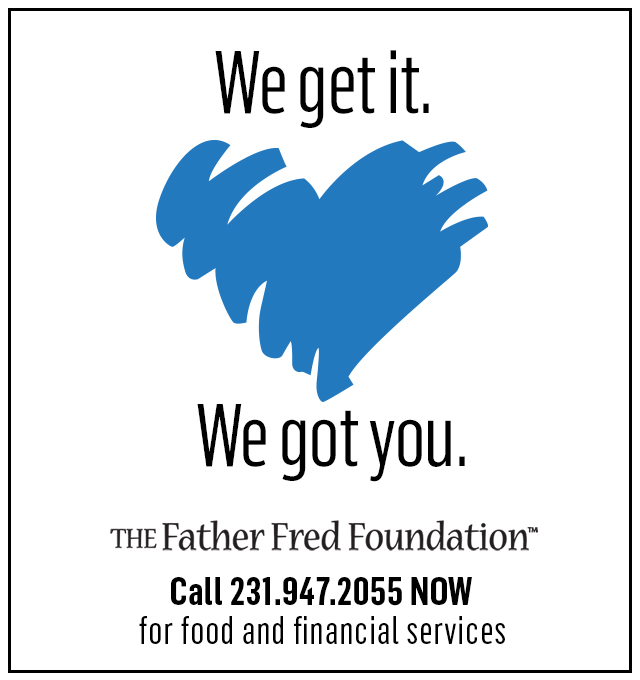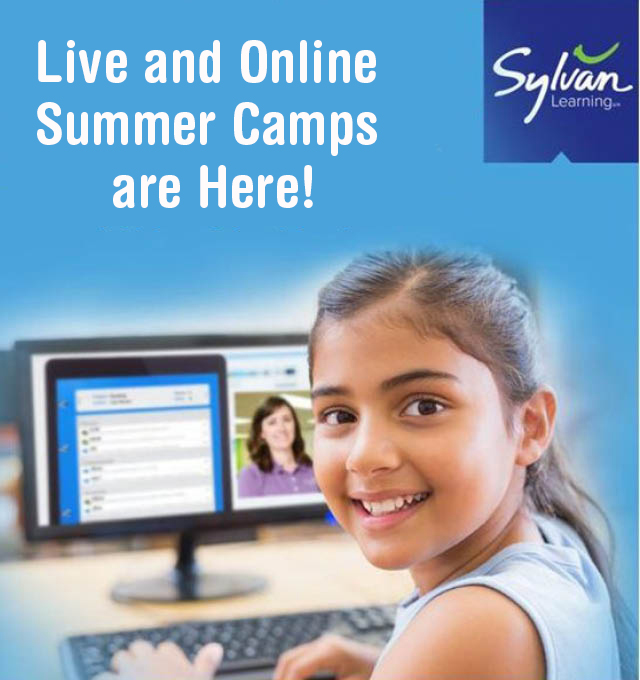 Pit Spitters To Host Virtual Opening Day Today
Read More >>
How Much Use Is Too Much For Boardman Valley Nature Preserve?
Read More >>
Back To Cubicles? Northern Michigan Offices Are Going To Look Different
Read More >>
911 Reports Slower Weekend Than Past Years, But With New Pandemic Calls
Read More >>
Four Big Questions About Traverse City's Upcoming Tourism Season
Read More >>
When Northern Michigan Bought Things With Traverse Dollars
Read More >>
How Big Was Traverse City's Big Weekend?
Read More >>
Meet The Fascinating People Of 2020
Read More >>
TCAPS Associate Superintendent Jame McCall To Retire
Read More >>
Turtle Creek, Leelanau Sands Casinos To Open
Read More >>