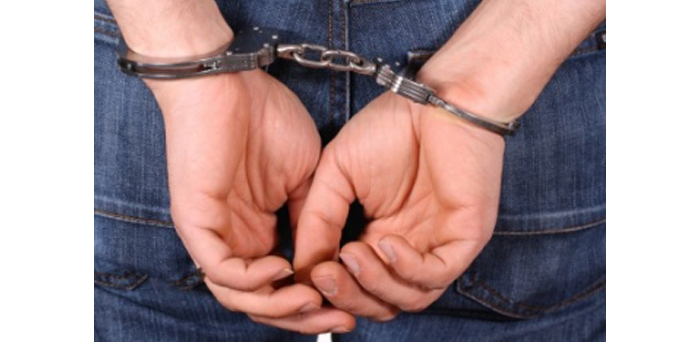 Reckless Driver Arrested In Kingsley
By Patrick Sullivan | Oct. 8, 2019
A 40-year-old Suttons Bay man was tasered and jailed after some wild driving through Kingsley Sunday evening.
Witnesses called 911 about someone driving erratically through Kingsley at a little past 6pm. The vehicle was swerving and crossing the center line, and witnesses said the driver drove into the front yard of a Subway restaurant and crashed into a fence, Grand Traverse County Sheriff's Sgt. Chris Oosse says.
The vehicle next backed out of the Subway, headed north, driving erratically through town until winding up the cemetery on M-113, where the driver struck another fence. The vehicle was parked at the Northland Food Store when deputies arrived and confronted the driver, who Oosse says did not cooperate. He was tasered, taken to jail for a blood-alcohol blood draw, and taken to jail.
TCAPS Recall Hits Legal Snag
Read More >>
Public Input Sought On Airport Becoming Authority
Read More >>
Garland Street Closed Friday, Monday
Read More >>
Traffic Signal Work At M-72/Elk Lake To Start Monday, Continue Through May
Read More >>
Median Coming To US-31; Aim Is To Prevent Accidents, Help Pedestrians
Read More >>
Roundabout Coming To Blair Townhall Road, Six More To Follow Across GT County
Read More >>
TADL Offering Fine Forgiveness In December
Read More >>
Traffic Projects On Deck: Pedestrian Crossings, Front/Madison, Parking Rate Study
Read More >>
When Will Pot Sales Begin In TC?
Read More >>
Damaged Toyota Sought By Police
Read More >>
Join Us For A Special Recess Of Giving Tonight!
Read More >>
Munson, Nurses Association Reach Settlement Over Nurses' Rights To Talk About Work Conditions
Read More >>
Welcome To The Golden Age Of Shipwreck Hunting
Read More >>
Inman Recall Effort Goes To Court
Read More >>