Retail, Restaurant Musical Chairs
July 28, 2016
Several retail and restaurant spots are on the move or trading places in The Ticker's latest look at local business openings, closings and expansions.
Stewart-Zacks/Liana's
Home design and décor store Stewart-Zacks has closed its doors at 130 East Front Street. In a statement on the company's website, owner Lynn Starkey wrote that "the retail market has changed, and it no longer supports a downtown location for our services."
"Our customers report that the parking situation and increased tourist traffic downtown discourages them from shopping at our location," Starkey wrote. "Transient traffic is not the demographic of our client."
Starkey's note indicates Stewart-Zacks will be "relocating to focus on our core services, interior design, custom fabrics and wallpaper lines," though a new location was not identified and the company's phone number has since been disconnected. Starkey did not respond to an email request for comment.
The vacated Front Street space won't stay empty for long. Darla Stites is relocating her boutique Liana's into the spot from The Village at Grand Traverse Commons. Liana's, which specializes in women's and children's wear and yoga and organic clothing lines, will be just two doors down from Stites' other clothing boutique, What To Wear.
"It'll be nice to have them so close, and Front Street is thriving with so much traffic," says Stites. "We'll be able to expand on what we're doing with children's wear…and also carry more (products)."
The store will offer longer hours downtown, opening at 9:30am and closing at 8pm, says Stites. Moving day will be August 9, with a targeted Front Street opening day of August 12.
Bulldog's Barbershop
A new barbershop is opening soon at 444 Cass Street. Jeff Jenson, who recently relocated to the area from Maryland, is aiming to open Bulldog's Barbershop by the second week in September.
"Barbershops have become a big deal again on the East Coast, and I know the trend's coming here," says Jenson. "We're creating an atmosphere where you can come get a good haircut, get extra services like shaving, talk with people, and make some friends. I haven't seen anything else like this here."
Jenson says once open, Bulldog's will likely operate Tuesday-Saturday from 8am until 6 or 7pm.
Domino's/Cigar Shop
Domino's has moved from 1027 East Eighth Street to 748 Munson Avenue (near East Bay Plaza) – and is upgrading to a "pizza theater" location in the process. The new theater design differs from traditional Domino's locations, offering a lobby, indoor seating for up to 11 customers, open-area viewing of the food preparation process, and the ability to track carryout orders electronically on a lobby screen. Franchise owner Mark Roberts says the upgrades will offer "an even better, more interactive experience" for customers.
Meanwhile, the Cigar Store has opened it doors in the former Domino's Eighth Street space. The shop offers cigars, walk-in humidors, hookah, e-cigarette and vaping products, and other tobacco-related goods.
Other Openings And Closings…
National fashion chain Torrid opened a Traverse City location in the Grand Traverse Mall this month. The retail store specializes in fashion apparel, accessories, swimwear and lingerie for women sizes 12 to 28. Torrid is located in the mall between Old Navy and CJ Banks.
New downtown wine bar Olives and Wine opened for business this week in the Corner Loft building at the corner of Front and Cass streets. The venue offers an extensive list of both local and international wines, as well as Mediterranean mezze plates. Operating hours are Tuesday-Sunday from 3pm to 11pm.
West End Tavern, the new restaurant from Apache Trout Grill owners Mike and Sheila Connors, officially began welcoming customers earlier this month. Located in the former Harbor 22 building on West Grand Traverse Bay, the eatery offers a deck with views of the bay and marina, a full bar, and a dinner menu highlighting wood-fired pizzas and other grilled entrees.
Nolan's Tobacco and Cigar Bar has also opened a new patio area to enable customers to enjoy the summer weather. The fenced-in courtyard offers multiple tables and seating options and allows customers to smoke or drink outdoors. The patio is open the same hours as the bar (Mon-Wed 2pm-12am, Thurs-Sat 12pm-12am, Sun 12pm-8pm).
Finally, Bravo Zulu Brewing closed its doors this summer at 6060 US-31 in Williamsburg. The company abruptly announced the closure on social media, thanking customers for its "great run" in the former Mercedes-Benz dealership space near M-72. Bravo Zulu had operated there since 2013.
Comment
The Pages Of History: New Book To Chronicle TC Libraries' History
Read More >>
Dogs On The Loose: Animal Control's Workload No Treat
Read More >>
Efforts Underway To Get Residents With Contaminated Drinking Wells Connected To Township Water
Read More >>
Traverse City Is Thankful For Its Own
Read More >>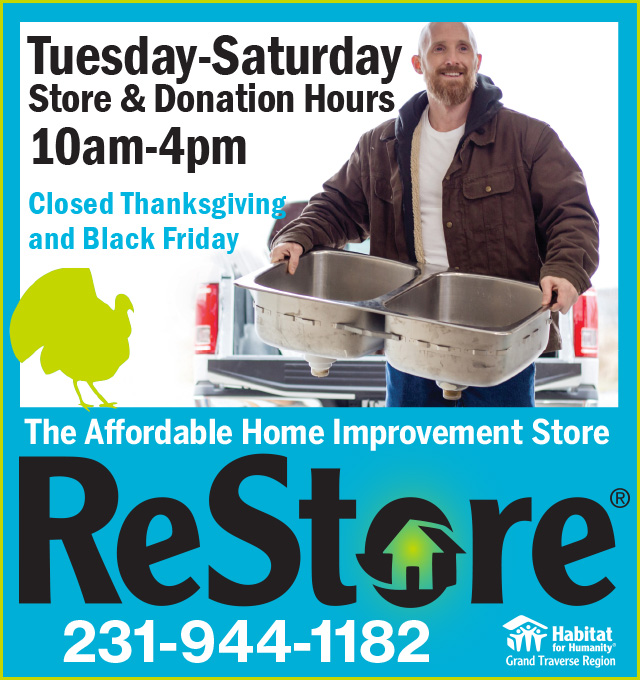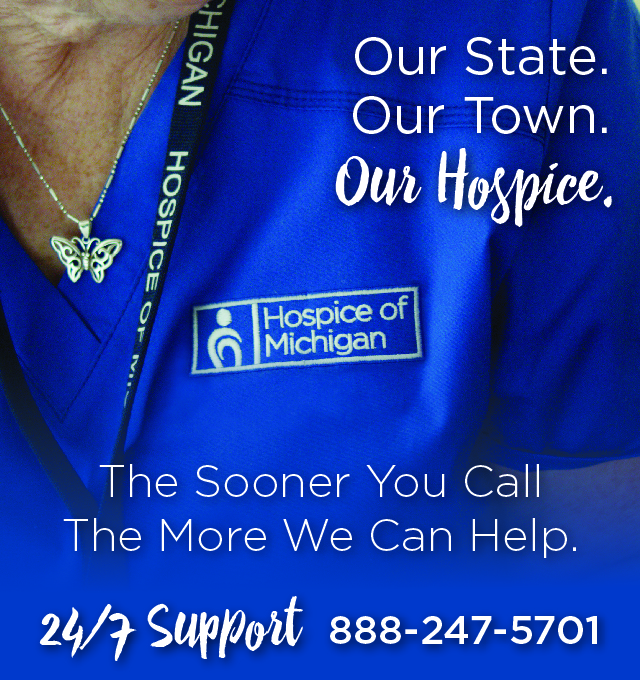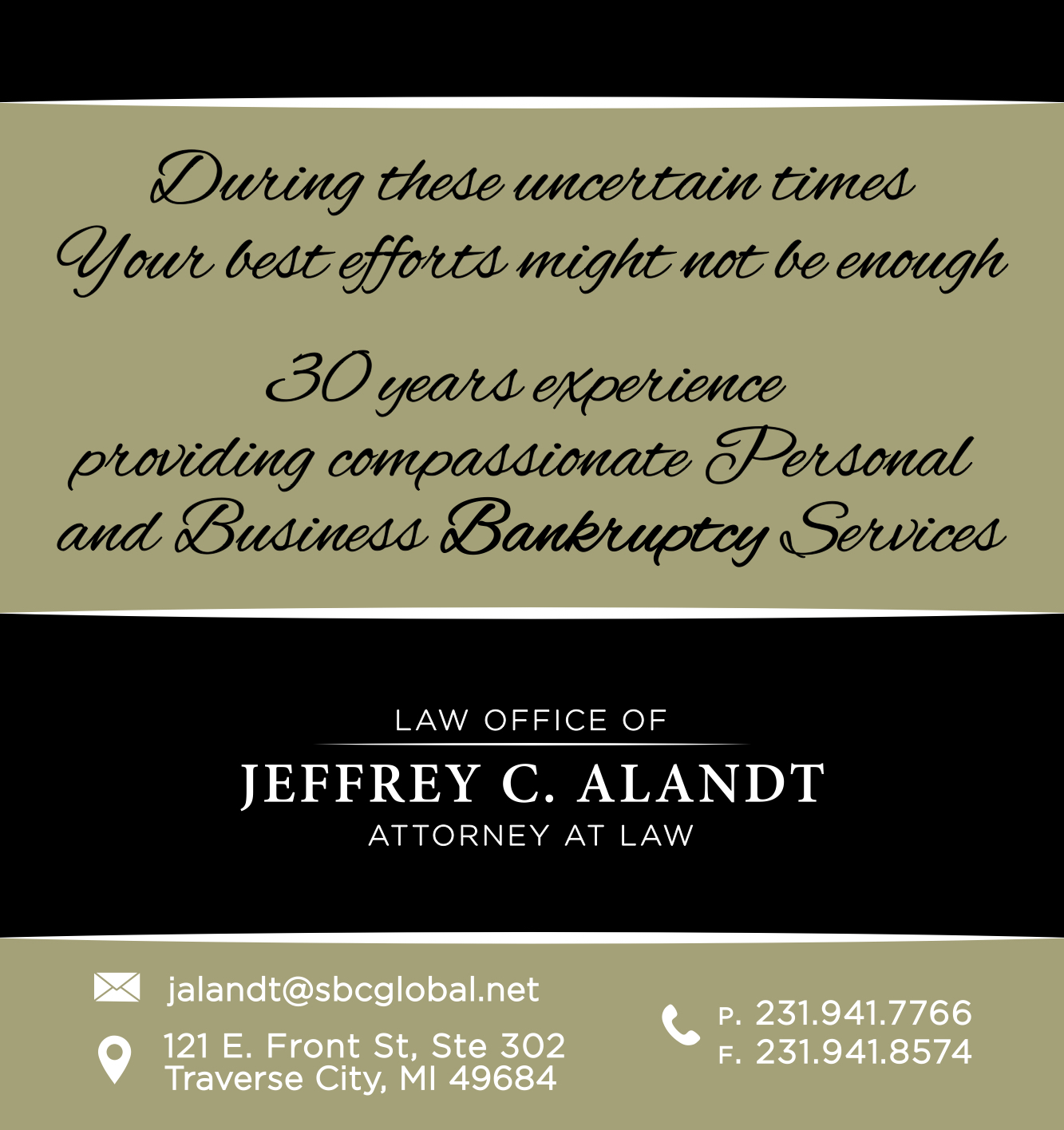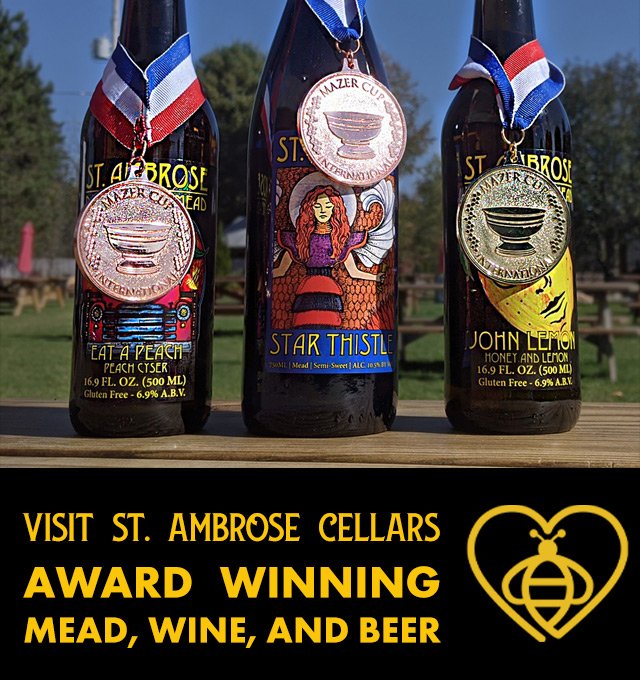 CherryT Ball Drop Goes Virtual
Read More >>
Local Health Department Issues Its Own Advisory
Read More >>
Amidst Moves And Empty Storefronts, Observers Say Demand Still Strong In Downtown Traverse City
Read More >>
Do Not Disturb: Proposed Hotel Properties Sit Silent
Read More >>
Munson Distances Itself From Controversial Social Media Post
Read More >>
It's Thanksgiving To-Go
Read More >>
Pam Forton Resigns From TCAPS Board
Read More >>
Your 2020 Holiday Gift Guide Is Here
Read More >>
Health Dept Shifts Focus To High-Risk Cases As Numbers Soar
Read More >>
From Individuals Facing Homelessness To Businesses On The Brink, Community Steps Up To Meet Need
Read More >>