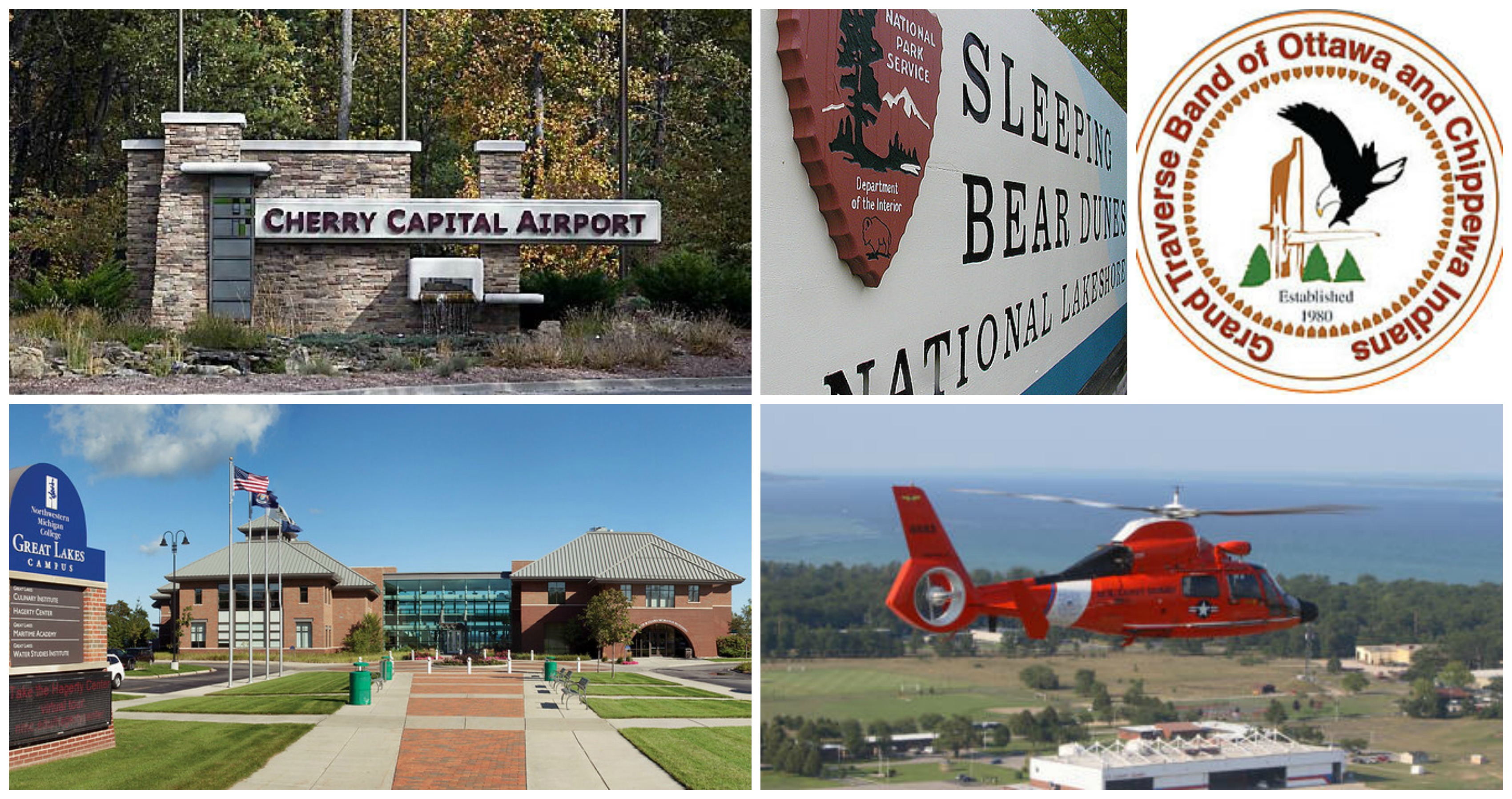 Shutdown Continues To Affect Local Workers, Organizations
By Beth Milligan | Jan. 25, 2019
As the partial shutdown of the U.S. government approaches its sixth week, 800,000 federal workers are feeling the impact of being furloughed or working without pay – including thousands of workers across northern Michigan. The shutdown has also had ripple effects for local organizations and agencies, while others step up to offer support for those impacted.
The Grand Traverse Band of Ottawa and Chippewa Indians is one of numerous Native American tribes affected by the shutdown, which has cut into critical services offered to tribal members. Tribes have long-standing treaties in place with the federal government in which they previously surrendered land in exchange for federal funding for healthcare, education, and other crucial programs.
"The federal shutdown is a breach of this historic contract," GT Band Tribal Chairman Thurlow "Sam" McClellan said in a written statement provided to The Ticker. "But more than a breach of the historical bargain, the federal shutdown has real present life-threatening consequences to our tribal members, who disproportionately and by necessity depend on tribal-operated programs for medical assistance, food, housing, policing and fire protection, conservation management, and educational services that are stopped or delayed as a direct result of the federal shutdown."
McClellan continued that the GT Band "operates lifesaving, life-enhancing services in conjunction with and dependent on the federal government budget." He said vital tribal services "are slowly being discontinued and will eventually stop completely" if the shutdown continues, adding that previous federal shutdowns provided more advance notice of impacts to services. "Citizens' lives are now more perilous because of the lack of services that are dependent on the federal budget," McClellan said.
At Northwestern Michigan College, eight students experienced delays in their federal financial aid applications due to the shutdown, according to Executive Director of PR, Marketing, and Communications Diana Fairbanks. "They were flagged as part of the financial aid verification process, but (the government wasn't) able to process those forms. Then the government switched the requirements to accept W2s, and as of January 9, it was cleared up so all eight students could use that method," she says. One NMC student, Alyssa Maidens, started a GoFundMe campaign after she said the shutdown impacted her financial aid, saying the mix-up caused her to miss registration for spring classes and that she subsequently lost her housing and job on campus. "I am now homeless and jobless…I can't get any loans to help me get on my feet," she wrote.
Maidens could not be reached for comment. Fairbanks confirms Maidens was a student at NMC in the fall semester, but could not discuss her situation further due to federal privacy laws. Vice President for Lifelong and Professional Learning Marguerite Cotto says NMC offers resources for any students affected by the shutdown. "For any student who feels that their distinctive situation might place them at risk…the entire college system is designed to try to hear their questions, and if we don't have the resources (to address them), we'll connect them with the resources," she says. Cotto adds NMC is also monitoring the shutdown "daily," as some degree programs involving federal partners – notably the aviation and maritime programs – could experience impacts on testing and licensing for students as the shutdown continues.
Volunteers including Friends of Sleeping Bear Dunes have helped tend some of the sites within Sleeping Bear Dunes National Lakeshore during the shutdown, helping to haul trash, plow trails and parking lots, clean restrooms, and update visitors on site conditions. Many areas of the national park remain open, though the visitor's center is closed and official park programming and events are canceled during the shutdown. Students who would have visited the park through a grant program that covers transportation costs for schools are also unable to do so until Sleeping Bear officially reopens.
At Cherry Capital Airport, Director Kevin Klein says approximately 70 total federal employees work on-site as Transportation Security Administration (TSA) agents, Federal Aviation Administration (FAA) air traffic controllers, and FAA technical operations staff. While other airports have been affected by "sick-outs" – workers calling in sick during the shutdown – Klein says employees in Traverse City have continued reporting for their shifts, despite missing two paychecks as of Friday.
"We've not seen any impact on the traveling public," Klein says. "Both the TSA and FAA workers are outstanding professionals who take their jobs very seriously, even without pay. They're coming to work every day, and they're doing a great job. We cannot thank them enough for doing that during this tough time."
Klein also praises the airport's "Coast Guard family" at the nearby U.S. Coast Guard Air Station Traverse City, which employs more than 110 employees based in the Grand Traverse region. The national head of the U.S. Coast Guard, Admiral Karl Schultz, criticized the shutdown on Twitter Tuesday, saying he found it "unacceptable that US Coast Guard members must rely on food pantries and donations to get through day-to-day life." Schultz added that "members of the armed services should not be expected to shoulder this burden."
Numerous local individuals and businesses are extending support to workers affected by the shutdown, including Coast Guard employees. Resident M'Lynn Hartwell helped organized a fundraiser on January 11 that raised $11,000 to assist Coast Guard families with groceries, rent, and other necessities. Hartwell is also organizing a free private pizza party dinner with live music next Thursday, January 31 for Coast Guard families; those interested in either attending or supporting the dinner can reach her at mail@shutdownhelp.us. A website started by Hartwell lists discounts from local businesses available to Coast Guard families and a sign-up form for those looking to offer support.
Banks, phone carriers, grocery stores, restaurants, and service providers like salons are also stepping in to help federal workers. Below is a list of just some of the offers and specials extended to local employees affected by the shutdown. United Way's 211 service offers assistance with everything from transportation to housing to clothing to utilities (just dial 211 to access the service), while multiple food banks and pantries – including the Father Fred Foundation – also offer assistance with groceries and meals. (Note: The following list may be periodically updated as new offers become available.)

Phone/Cable/Internet (offers linked)
> Verizon
> AT&T
> T-Mobile
> Sprint
> DIRECTV

Banks/Credit Institutions (offers linked)
> Chase
> Wells Fargo
> U.S. Bank
> Bank of America
> Capital One
> Fifth Third Bank
> 4Front Credit Union
> Chemical Bank
> Huntington Bank
> Independent Bank
> West Shore Bank
> Lake Michigan Credit Union
> TBA Credit Union
> Paypal
Local Business Offers (available with federal ID)
> Bayside Market: Free groceries for Coast Guard families (A GoFundMe campaign has been set up to support the continuation of this program)
> Air Services: A food staples and home goods drive for federal employees this Monday and Tuesday. Dropoff sites at Air Services, Cherry Capital Airport, AvFlight, Giving Wings Aviation, and NMC (all Aero Park Drive locations).
> Old Mission Bakery: 90 percent off for all unpaid federal employees
> Little Bohemia: 50 percent off food items for all unpaid federal employees
> Midland Burger Company: Free burgers for all unpaid federal employees at downtown TC location
> Papa John's: 50 percent off orders for all current and past military personnel, including Coast Guard employees
> Cuppa Joe: Free coffee for all unpaid federal employees, as well as Coast Guard spouses
> Cultured Kombucha: Free weekly growler fill-ups at the tasting room for all unpaid federal employees
> The Filling Station Microbrewery: 50 cents off pints and $2 off pizza orders for all unpaid federal employees
> Escape Salon: Free haircuts for all unpaid federal employees
> Great Lakes Hair DeZign: 90 percent off haircuts for Coast Guard employees
> Bookbrokers & Kramer's Cafe: Free books for children of furloughed employees
> State Theatre/Bijou By the Bay: Free movies, popcorn, and pop for all unpaid federal employees and their families
> Hectic Escape Challenge: Free escape rooms for all unpaid federal employees on February 1 (one day only)
> Oryana Community Co-op: 10 percent off all purchases for all unpaid federal employees and contractors
> True North: Free group therapy sessions for all unpaid federal employees every Thursday evening at 6:30pm. Meet at 1200 West Eleventh Street Suite 217 in the Grand Traverse Commons above Cuppa Joe.
Comment
East Bay Township Approves Luxury Car Wash, Plans Public Hearing For 216-Unit Housing Development On Hammond/Townline
Read More >>
Pit Spitters Baseball Remains On Hold
Read More >>
Turtle Creek Casino, Torch Lake Sandbar Identified As Exposure Sites
Read More >>
As Professionals Leave Big Cities, Is Traverse City Their Destination?
Read More >>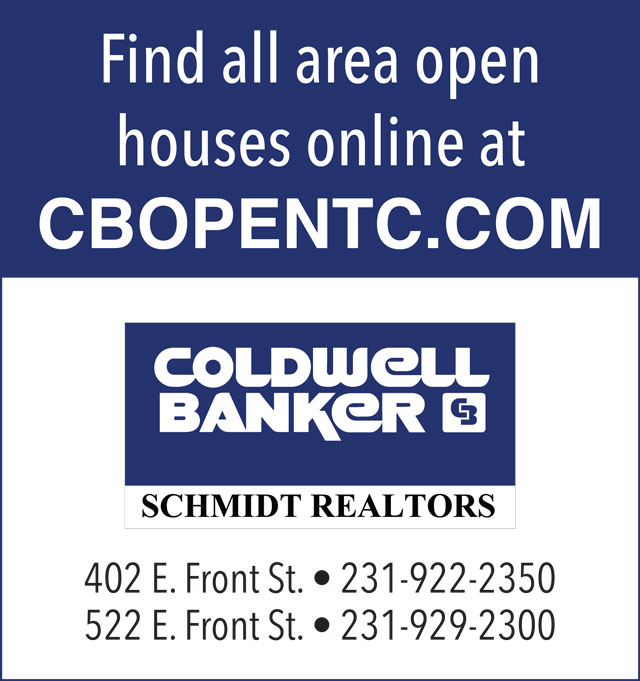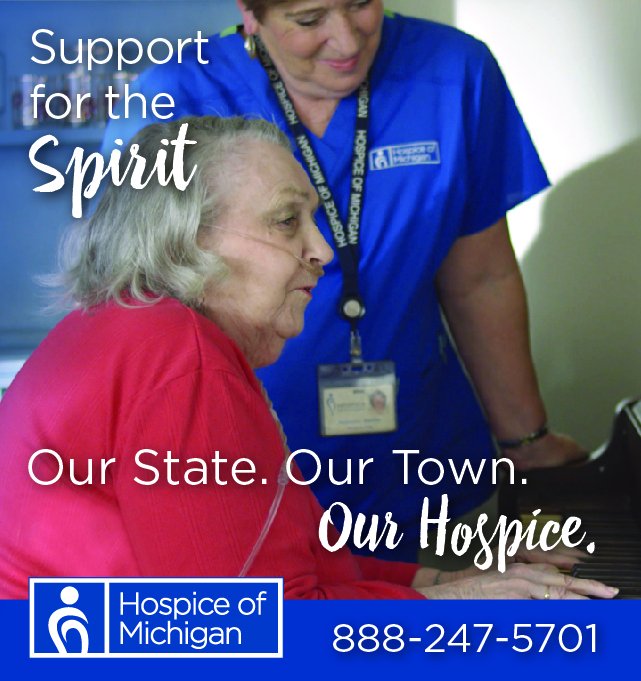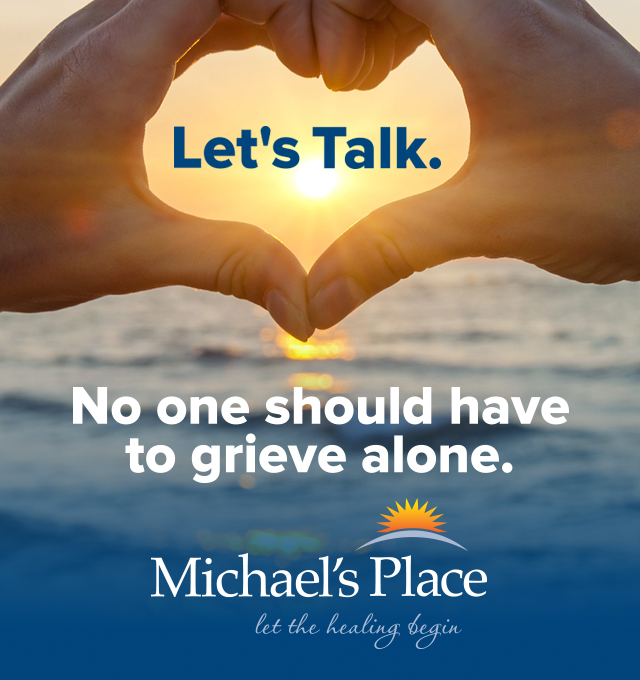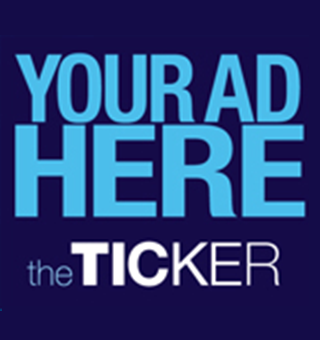 Northern Michigan Jobs Source, Coming Soon
Read More >>
Whitmer Signs New Mask Order Requiring Indoor Use, Adding Penalties
Read More >>
New Restaurant, Retail Openings; Other Businesses Shut Down Or Change Due To Pandemic
Read More >>
MDOT Planning Roundabout At M-37/Vance Road In 2021
Read More >>
300-Unit Housing Development Planned For Rennie School Road
Read More >>
These Notable Northern Michigan Organizations Received PPP Loans
Read More >>
TC Artist Raided By FBI For Alleged Art Forgery Ring That Scammed Museums, Experts
Read More >>
Grand Traverse County Health Official Seeks Adherence Because "We're Never Going Back"
Read More >>
City Commissioners Approve Buying Body Cams For Police
Read More >>
Multiple Community Exposure Sites Identified In Grand Traverse, Leelanau Counties
Read More >>