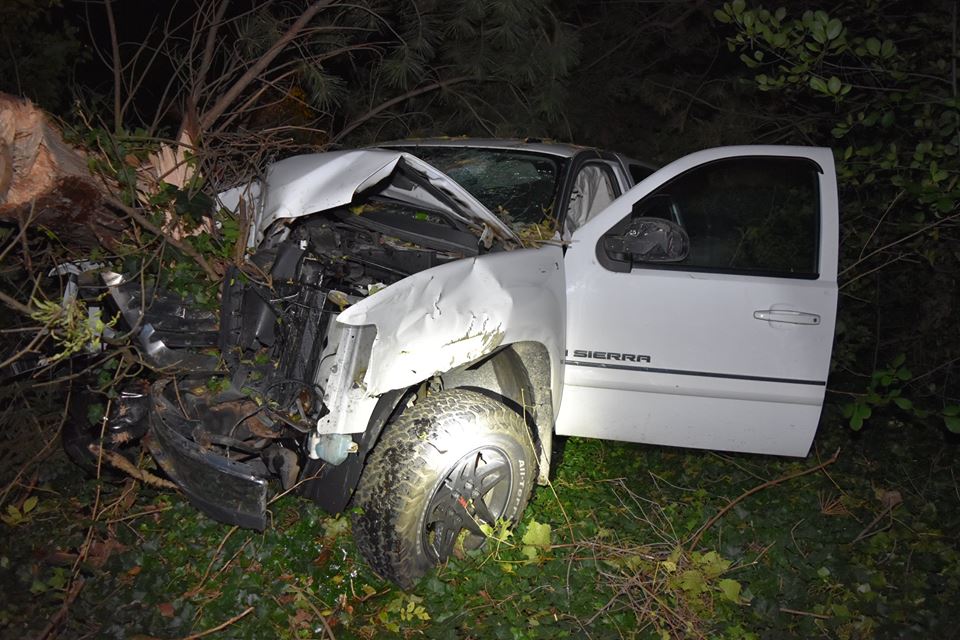 Suttons Bay Man Could Face Charges Following Crash
By Beth Milligan | Oct. 6, 2018
A 26-year-old Suttons Bay man was hospitalized and could face potential charges following a late-night crash in Elmwood Township Thursday.
Leelanau County Sheriff's Office deputies and Elmwood Fire and Rescue personnel responded at 11:22pm to the 12000 block of South West Bay Shore Drive for a report of a traffic accident. The caller said a man was at the caller's front door screaming that there was an accident and that someone was in their vehicle dead in the woods. Upon arriving at the scene, emergency personnel located the injured man, who had been at the front door of the residence, and a severely damaged white GMC pick-up truck. No other victims were located.
Following an investigation, authorities determined that the male driver, who was the person screaming at the front door of the residence, had been driving his 2008 white GMC pick up-truck northbound on South West Bay Shore Drive when he veered off the roadway. The truck traveled some distance before striking some trees. The driver told authorities he fell asleep at the wheel, though deputies also located several drug-related items at the scene.
The driver was transported to Munson Medical Center for treatment of his injuries from the crash. According to the Sheriff's Office, the man has an "extensive criminal history" which includes prior operating while intoxicated convictions and a 2016 conviction in Leelanau County for felony assault with a dangerous weapon. The man remains hospitalized, and a report has been forwarded to the Prosecutor's Office for review of possible charges.
Questions Raised Over County Prayer Policy
Read More >>
Parks Projects: Upgrades Planned For Civic Center, Medalie, Power Island, More
Read More >>
Real Estate Sales Continue To Slow, But Prices Rise
Read More >>
BSUFest To Highlight Diversity At NMC, In Community
Read More >>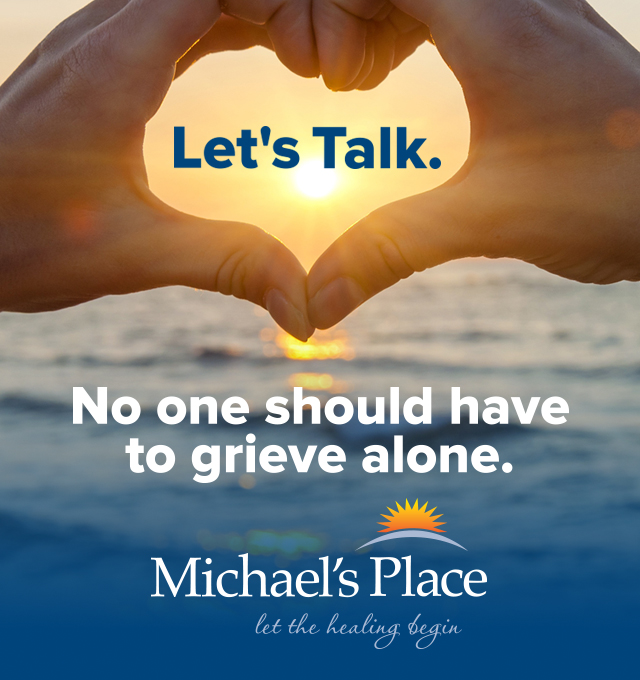 Northern Michigan's Safety Net Is Broken
Read More >>
Tuscan Bistro Closes, Chef Cannon Heads To GT Resort
Read More >>
TC Pit Spitters To Host GLIAC Baseball Tournament
Read More >>
Open House Planned On Fife Lake Roundabout Design, Construction Schedule
Read More >>
Playing The Lottery: Medical Marijuana Businesses Battle For Licenses
Read More >>
The Green Rush: Real Estate Frenzy For Medical Marijuana Properties
Read More >>
Man Arrested After Crashing Into Ditch
Read More >>
The Snow Day Effect
Read More >>
Comedian Jeff Dunham To Perform At Cherry Festival
Read More >>
New Direct Flights Between Traverse City And Sarasota
Read More >>