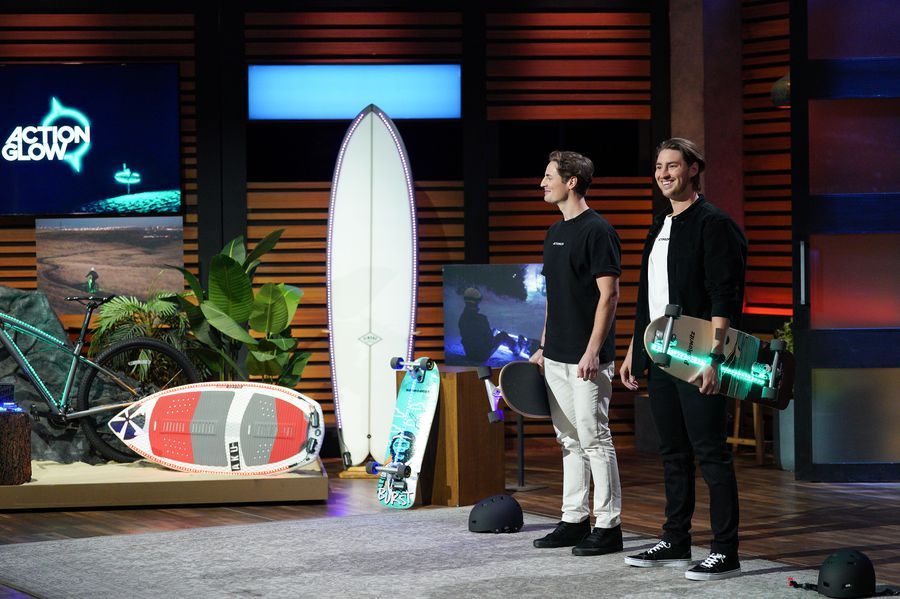 TC Brothers Land Shark Tank Deal With Robert Herjavec
By Beth Milligan | Nov. 18, 2022
Traverse City residents and brothers Garret and Dakota Porter landed a $200,000 deal with businessman and celebrity investor Robert Herjavec on Shark Tank in a new episode that aired Friday night on ABC.
The Porters own the Traverse City-based company ActionGlow, which manufactures a pantented line of after-market LED lighting systems for sporting equipment – ranging from snowboards and skis to skateboards, bikes, surfboards, kayaks, and stand-up paddleboards. The brothers have been trying for a decade to make it onto Shark Tank to pitch their product to potential investors. As they recently described to The Ticker, after multiple rejections they applied to Shark Tank for the final time this year – and were accepted on to the show.
In the episode that aired Friday, the Porters said they were looking for a $200,000 investment in exchange for 15 percent equity in their company to launch "ActionGlow 2." The brothers indicated that rather than the single-color lighting kits they sell today, the next stage of the company will be expanding to sell multi-color lighting kits. The kits - which currently run $49-$124 retail - have produced $130,000 in lifetime sales for the company, half of which has come in the last two years, according to the televised pitch. The Porters estimated sales would increase to $430,000 in the first year with the launch of ActionGlow 2.
The brothers said all of their revenue has come from word of mouth, with no investment in marketing outside of using free social media. Part of that is because they're "undercapitalized," said Garret Porter, still hand-assembling kits for each order as it comes in. The brothers confessed they were worried about going viral or investing too much in marketing without the manufacturing support to meet product demand.
Multiple sharks told the Porters they were impressed with their product and the brothers themselves as spokespeople for the company. However, some sharks had concerns about the current size of the company, its growth rate, and potential knockoffs coming in even with a patent. "Guys, you're on an amazing journey," said Mark Cuban. "It's just really a tough business for an investment. You've got to run it the way you want to run it, and I understand there's some shortcuts by having a shark to help. But the way you've been doing it is perfect. I think you guys will do great things, it's not just a fit for me." Kevin O'Leary, nicknamed "Mr. Wonderful" on the show, agreed. "I think the product is great, but the problems ahead are great, too," he said.
While Robert Herjavec said he thought ActionGlow might need "more discipline" as a company, he also said he was "impressed" with the product and the Porters. He offered to invest the $200,000, but at an increased equity of 30 percent. The Porters countered, offering 20 and then 25 percent. When Herjavec refused to budge, Lori Greiner - another shark on the show - cautioned the Porters: "Guys, you've been trying to get in here for 10 years, and now you have an offer. Don't blow it." The brothers, grinning, picked up their LED-lit skateboards and rolled a third to Herjavec, accepting his deal and welcoming him as an investor into the company.
In addition to the deal, appearing on Shark Tank is estimated to generate $5-$10 million in free advertising for entrepreneurs featured on the show. The Porters - who watched Friday night's episode with friends and family at a private viewing party at the City Opera House - previously told The Ticker they were preparing for a potential significant spike in sales. Their immediate plans were to manage the post-Shark Tank bump before heading out on a cross-country bus tour – which will be documented in a YouTube series called LED the Way – and working on plans to bring the Big Pie Project back to Traverse City next summer, helping Traverse City reclaim its Guinness World Record for baking the largest cherry pie.
After accepting the deal on Friday's episode of Shark Tank, Dakota Porter told the cameras: "We've been waiting 10 years to get in the tank, and we just made a deal with our dream shark, Robert. We couldn't be any more excited. We hope that our story and dedication inspires the next generation of young entreprenuers."
Comment
Traverse City's Graduating Class Of 2023 Wants To Save The World
Read More >>
DDA Eyes Project List, Citizen Advisory Council for New TIF Plan
Read More >>
First-Ever International Fireworks Championship Coming to TC
Read More >>
Is Traverse City Spartan Country?
Read More >>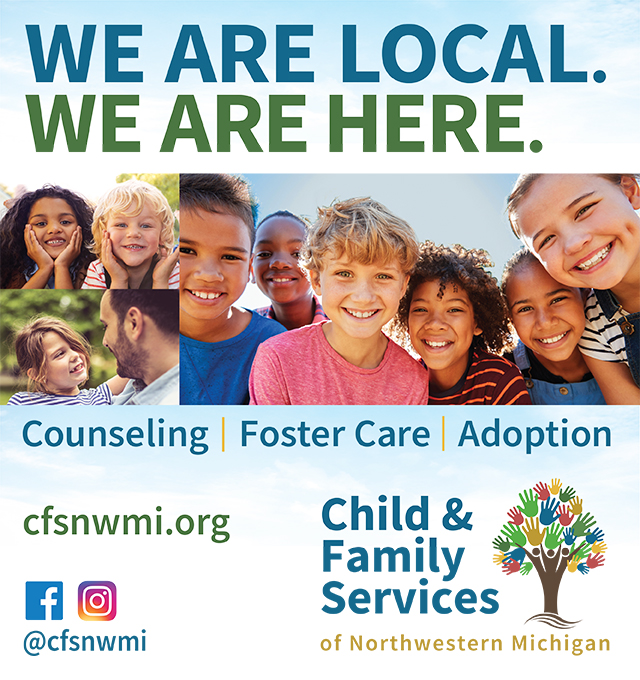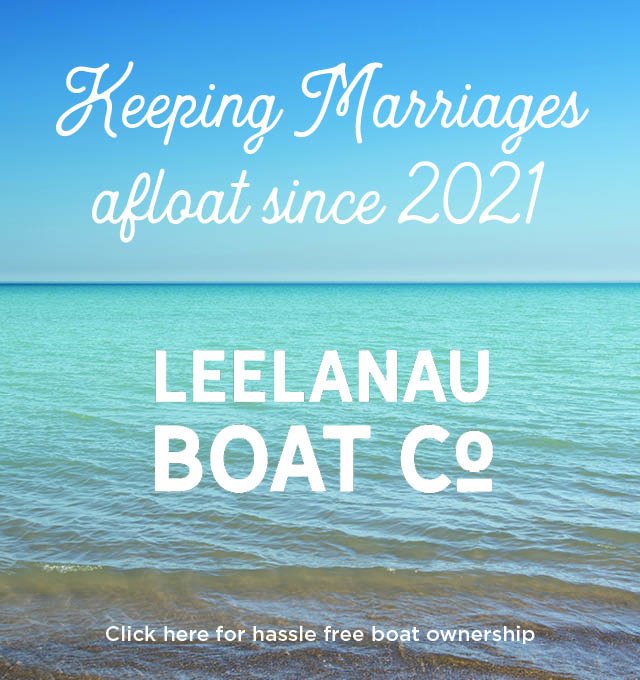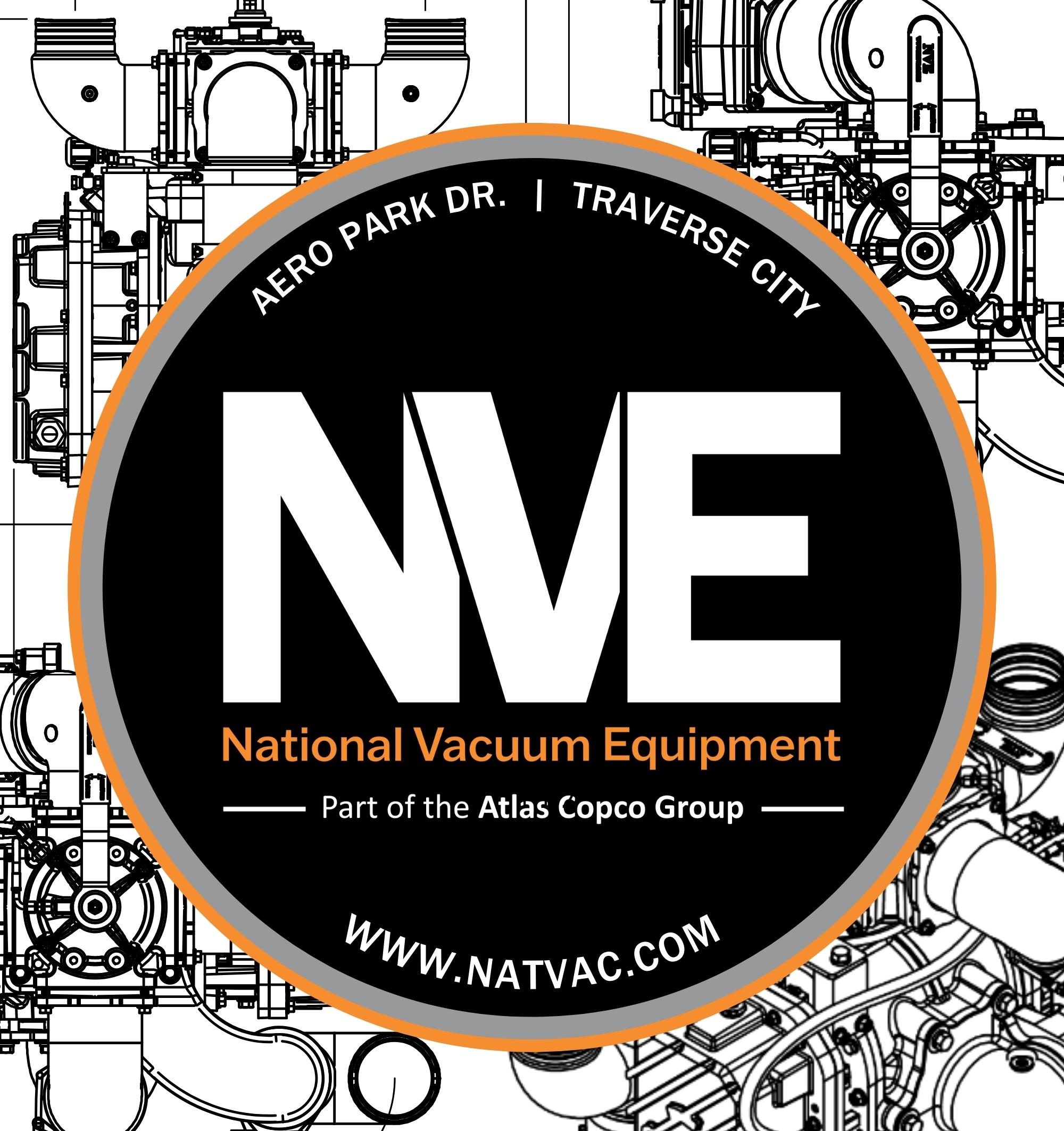 Seven Hills Opens on Old Mission Peninsula
Read More >>
Off To The Races: An Early Look At 2023 Mayoral And City Commission Elections
Read More >>
Interlochen Cyclist Killed in Car Crash
Read More >>
Kingsley Woman Arrested for Possessing Taser, Meth
Read More >>
Free Housing And Cash: Munson Ups The Ante For Nursing Openings
Read More >>
Introducing The New Mustang
Read More >>
Road Commission Updates: Roadkill Stalemate, Keystone Parking, South Airport/Silver Lake Intersection Rebuild
Read More >>
Nominations Now Open For 17th Annual Hagerty TCBN 40Under40
Read More >>
Memorial Day Events In And Around Traverse City
Read More >>
Rail Renaissance: What's The Status Of TC-To-Downstate Rail Corridor?
Read More >>