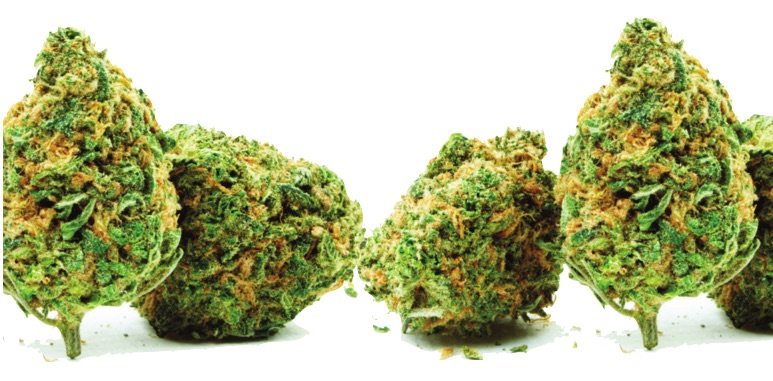 TC Green Lights Medical Marijuana Sales - But Opts Out Of Recreational
By Beth Milligan | Dec. 4, 2018
After nearly a year of review and debate, Traverse City commissioners voted 5-2 Monday to allow medical marijuana businesses in the city. But at the same meeting, commissioners put the brakes on recreational marijuana sales, citing a desire echoed by other Michigan cities to buy themselves time until the state establishes rules and regulations for the product.
Under the city's new medical marijuana ordinance – which officially goes into effect December 13 – dispensaries/retail stores, grow operations, processing facilities, testing laboratories, and secured transportation companies are now legal in Traverse City. Businesses other than dispensaries are primarily restricted to the city's industrial zones, while laboratories are additionally allowed in hospital districts. All businesses have to be at least 1,000 feet away from schools.
Retail dispensaries will be allowed in the same areas pharmacies can operate, including several commercial, hospital, development, and industrial districts. But city commissioners decided to ban dispensaries downtown – a request made by the Downtown Development Authority (DDA) to preserve the district's real estate for traditional retailers and maintain a family-friendly environment. Mayor Jim Carruthers and Commissioner Brian McGillivary opposed the ban, with McGillivary calling it a "short-sighted" move on the DDA's part. He questioned the logic of forcing tourists to leave downtown to purchase product elsewhere and said it was a "slippery slope when we allow certain groups to identify, based on their own personal beliefs, the type of entrepreneurial enterprises we allow in certain parts of the city."
Some commissioners expressed their willingness to revisit downtown dispensaries in the future, saying they wanted to see first how the market reacted to the new ordinance. "It's just a cautious step in this process for downtown," said Commissioner Michele Howard. "It is something we can undo if we want in a year…nothing we do now precludes us from doing that."
Commissioners also debated how many dispensaries should be allowed in city limits, ultimately setting the cap at 13. There are no limits on other types of medical marijuana permits. City commissioners Tim Werner and Richard Lewis argued the number of dispensaries should be even lower, making a motion to restrict the number to three. That motion failed, 2-5. "I don't see why we should artificially limit it," McGillivary said. "Let the market figure it out." Under the new rules, there is no distance requirement between dispensaries, but owners need to be prequalified with the state and must have a location already secured for their business before receiving a city permit.
The new rules mean most types of medical marijuana businesses can start applying for permits to open in Traverse City as soon as mid-December. But anticipated high demand for the limited number of dispensary permits prompted city officials to adopt a different system for those licenses. The city will accept dispensary applications through May 3 – providing enough time for any interested business owners to apply – then use a lottery system to distribute permits among the pool of qualified applicants in May. Vetting will be used to ensure only one application is accepted from each "true party of interest" to prevent double-dipping. All medical marijuana businesses in the city will have to pay a $5,000 annual registration fee, regardless of category.
While the ordinance means Traverse City is officially open for business to the medical marijuana industry, residents looking to buy recreational pot under Michigan's recent successful Proposal 1 ballot initiative still face a potentially lengthy wait. City commissioners voted 4-3 Monday to temporarily opt out of allowing recreational marijuana sales in Traverse City (the motion requires a second final vote on December 17 to become official). The move was recommended by City Attorney Lauren Trible-Laucht, who explained that – as previously was the case with medical marijuana – Michigan is now scrambling to establish rules and regulations regarding recreational sales, a process that could take up to a year. Cities cannot pass rules that contradict state rules, leaving most communities in an awkward position of either passing rules now they may later have to overturn or rewrite to match the state's – or waiting to see what the state does first before acting. Many cities are choosing the latter option, opting out now to buy time to study the issue with the intention of opting back in later.
"We're in the same situation as with medical (previously)…we want to be able to read those (state guidelines) and understand them before we start developing our regulations," Trible-Laucht said. Because Michigan is only allowing medical license holders to apply for recreational licenses for the first two years, the first recreational sales couldn't happen in Traverse City regardless until the first medical marijuana sales happen – or May at the earliest. Commissioners expressed their intention to revisit the issue as soon as the state sets its guidelines.
"I think we simply need to accept the fact that the world is changing," McGillivary said regarding marijuana sales, "and the best thing we can do is stay out in front of it and do the best we can to make sure it's done correctly and regulated."
In the meantime, city residents still have the right to use recreational marijuana under Proposal 1, which goes into effect statewide Thursday (December 6). While Traverse City's moratorium prohibits sales in the city, residents over 21 can still carry up to 2.5 ounces of marijuana and keep up to 10 ounces at home, as well as grow up to 12 plants at home for personal use. Residents can also give up to 2.5 ounces of marijuana away, but cannot do so for money or to anyone underage.
There are also restrictions under the new law: Marijuana cannot be used in public, carried onto school or jail/prison grounds, grown in view of the street, or used or possessed by anyone under 21. Landlords can ban tenants from growing and smoking marijuana on their properties (though they can't prevent tenants from consuming edibles), and universities and employers can still enforce drug-free environments and policies. Operating a vehicle, boat, or ORV while under the influence of marijuana is also still illegal in Michigan.
Comment
The Pages Of History: New Book To Chronicle TC Libraries' History
Read More >>
Dogs On The Loose: Animal Control's Workload No Treat
Read More >>
Efforts Underway To Get Residents With Contaminated Drinking Wells Connected To Township Water
Read More >>
Traverse City Is Thankful For Its Own
Read More >>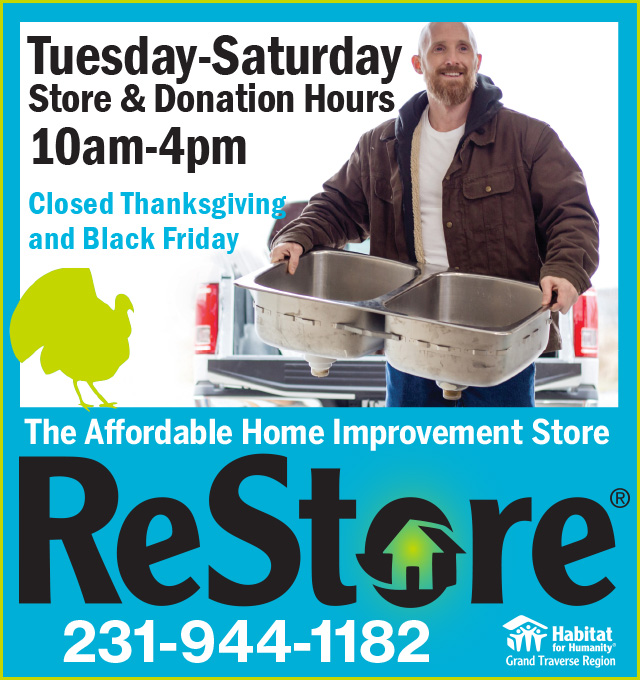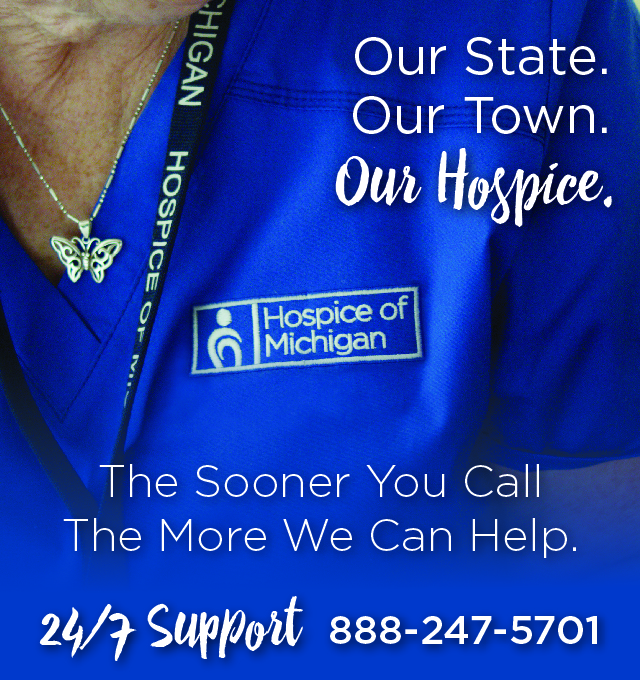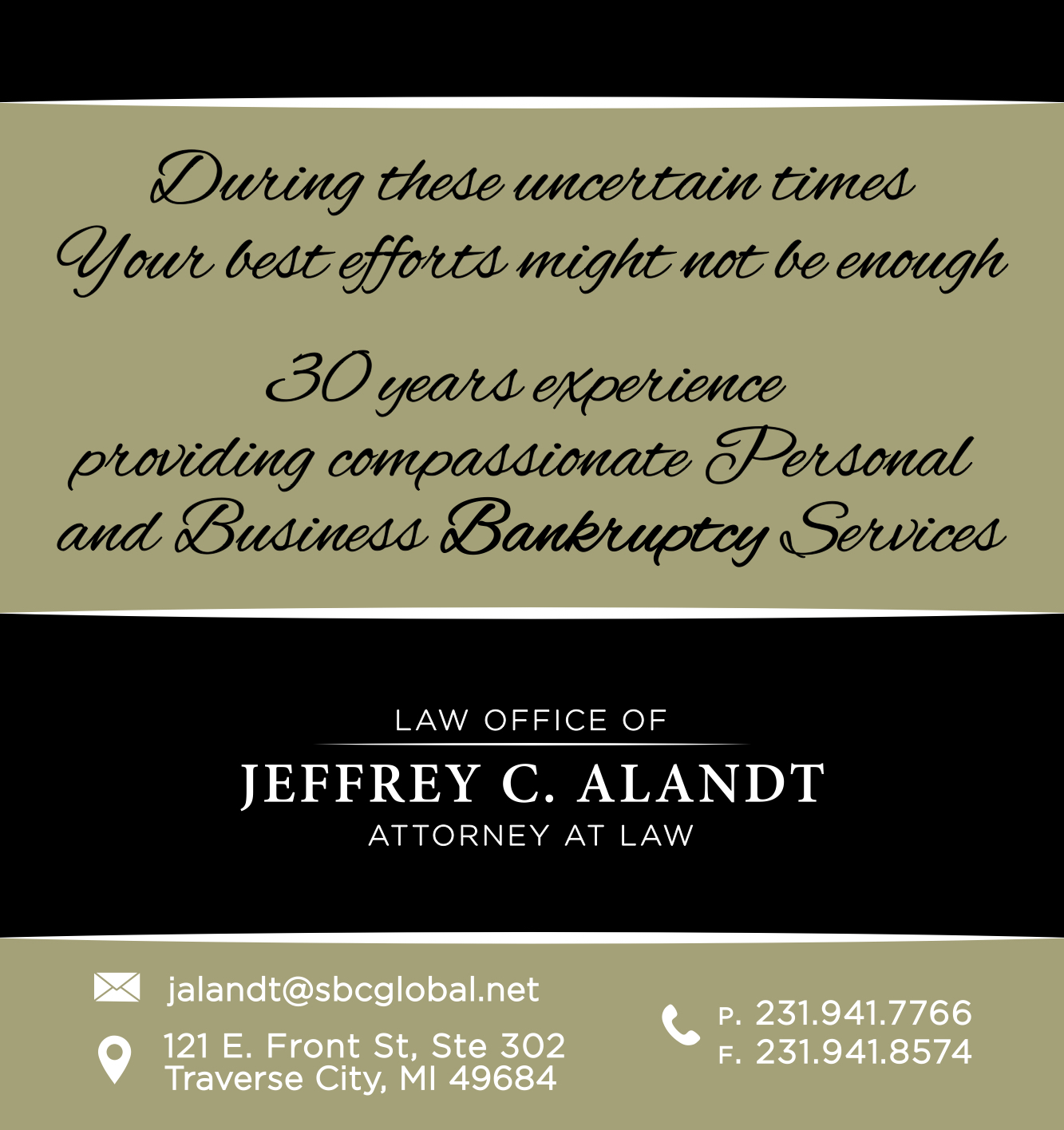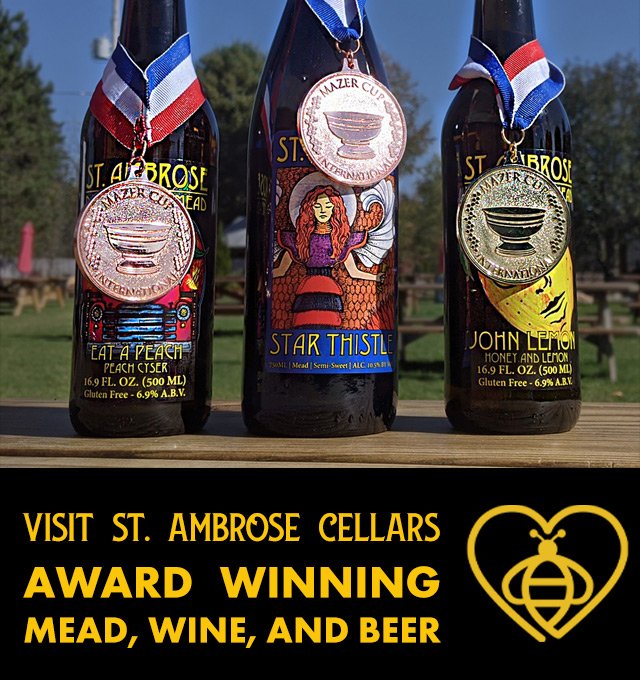 CherryT Ball Drop Goes Virtual
Read More >>
Local Health Department Issues Its Own Advisory
Read More >>
Amidst Moves And Empty Storefronts, Observers Say Demand Still Strong In Downtown Traverse City
Read More >>
Do Not Disturb: Proposed Hotel Properties Sit Silent
Read More >>
Munson Distances Itself From Controversial Social Media Post
Read More >>
It's Thanksgiving To-Go
Read More >>
Pam Forton Resigns From TCAPS Board
Read More >>
Your 2020 Holiday Gift Guide Is Here
Read More >>
Health Dept Shifts Focus To High-Risk Cases As Numbers Soar
Read More >>
From Individuals Facing Homelessness To Businesses On The Brink, Community Steps Up To Meet Need
Read More >>