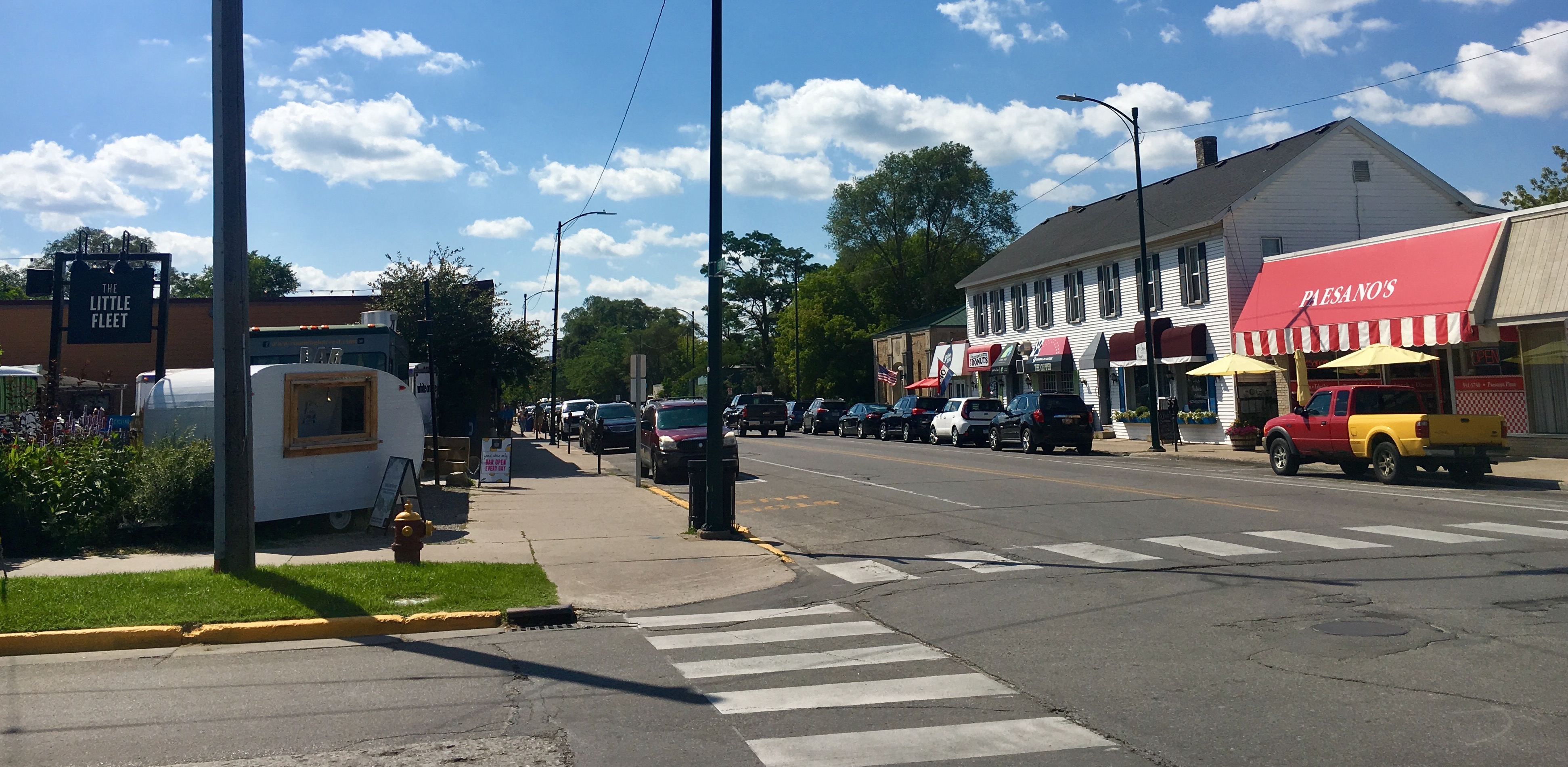 Should Pot Dispensaries Be Allowed On Front Street?
By Beth Milligan | Oct. 15, 2018
Traverse City commissioners are nearing potential approval of new medical marijuana rules that could go into effect as soon as November. Discussion about the rules – which continues at tonight's (Monday's) city commission meeting – is generating debate on one front in particular. Should pot dispensaries be allowed on Front Street or in other downtown shopping districts? And should there be a limit on how many dispensaries are allowed in the city, or their proximity to each other?
Dispensaries – also called provisioning centers, or retail stores – are one of five types of medical marijuana businesses that could soon be allowed in Traverse City. The others include grow operations, processing facilities, testing laboratories, and secured transportation companies. Commissioners in February expressed their unanimous support for allowing medical marijuana businesses to operate in Traverse City and have been working with planning commissioners since then to adopt rules that would allow them, a process required under state law.
The board tonight will look at the latest draft of the rules proposed by an ad hoc group of commissioners and staff and set a schedule for approving the new regulations. The proposed schedule includes a November 11 study session for final discussion, followed by a vote to approve the rules November 19. The new ordinance would officially go into effect November 29.
Most of the new rules appear to be non-controversial: Medical marijuana businesses would primarily be restricted to industrial districts, typically located near the outskirts of the city. Laboratories could additionally operate in hospital districts, and all businesses would have to be at least 1,000 feet away from schools. But provisioning centers are proposed to also be allowed in commercial (C-3 and C-4) districts – which would allow them to open on places like Front Street and other downtown shopping districts.
That recommendation comes over the objection of the Downtown Development Authority (DDA), which is opposed to having pot dispensaries downtown and has asked city commissioners to ban them within DDA boundaries. In a letter to city commissioners, DDA CEO Jean Derenzy said pot dispensaries have a "limited clientele and access" and will "result in a storefront that is a void for most of the people and families who will walk by." Noting that "downtowns are fragile ecosystems, comprised of a diverse mix of retail, dining, and business," Derenzy continued that brick-and-mortar businesses are "facing steep competition in today's retail climate" and that the DDA needs to be "proactive in nurturing and protecting" the mix of tenants allowed downtown.
"The DDA's recently adopted strategic plan identifies the need to protect first-floor retail to encourage more business development and curb further additions of alcohol-centric establishments," Derenzy wrote. "Allowing medical marijuana, and other regulated businesses like it, in the heart of our community will make it hard for us to achieve our mission…on behalf of the DDA, I ask that you prohibit medical marijuana (and marijuana-related businesses) within the DDA boundaries."
City Commissioner Amy Shamroe, who sits on the medical marijuana ad hoc committee with Commissioners Michele Howard and Brian McGillivary, points out that pot collectives (the early incarnation of dispensaries) were previously allowed downtown. Downtown is also home to multiple pharmacies – including Petertyl Drug, Thompson Pharmacy & Medical, and CVS – which Shamroe says is a comparable business model to dispensaries. But she notes the ad hoc is "just three members of a seven-member board" and that the proposed rules are "not gospel" but rather a starting point for discussion.
The other ad hoc recommendation likely to generate discussion is limiting the number of dispensary permits to 13 total in the city (there are no limits proposed on the other types of medical marijuana permits). That rule was suggested to replace one that would require dispensaries to all be at least 1,000 feet apart. Shamroe notes Traverse City is experiencing a "very tight real estate market" and that some parts of the city may have multiple spaces open near each other that could accommodate provisioning centers, while other districts may have no available land. Rather than enforcing artificial distance requirements, commissioners sought instead to limit the total number of permits in the city. City Planning Director Russ Soyring says that while "it's theoretically possible (dispensaries) could all be nestled downtown without a separation requirement," market conditions would likely prevent such clustering.
"Downtown is probably the most expensive part of town to buy or rent," he says. "The likelihood (of dispensaries clustering downtown) is limited, because most of the spaces are occupied already with productive uses and it's cost-prohibitive."
If the new rules go into effect in November, all permits except for provisioning centers could become immediately available to medical marijuana businesses. But City Clerk Benjamin Marentette plans to suggest city commissioners enforce a six-month waiting period for dispensary licenses, which would give business owners time to get their required state prequalification approval and then apply to the city. Marentette says he anticipates at least 20 dispensary applications, so having a six-month waiting period would give business owners an equal chance to apply and then for the city to use a lottery system to distribute permits.
It's also possible that by next month, Michigan voters will have approved legalizing recreational marijuana. Proposal 1, which is on the November 6 ballot, would allow adults over 21 to purchase, possess, grow, and use recreational marijuana in defined quantities. But Marentette says even if the proposal passes, it will likely take the state a year to create a system for its implementation, as it's done already for medical marijuana. Traverse City staff and officials say it's therefore useful to get medical marijuana rules in place now, understanding a similar process may be coming down the road for recreational marijuana.
"We would like to see (medical marijuana) be a business that thrives in our community," says Shamroe. "It has high-paying jobs. It's a good alternative for pain treatment, and we've seen what has happened with the opioid crisis here. To me, (developing these rules) is about how we can best support these businesses."
Third Downtown Bank Project Planned; City To Discuss Commercial Versus Housing Priorities
Read More >>
Save The Date: Summer Kickoff Recess At The Filling Station
Read More >>
Traverse City Film Festival Promotional Opportunities
Read More >>
Interlochen Recognized As Green Ribbon School By U.S. Dept of Education
Read More >>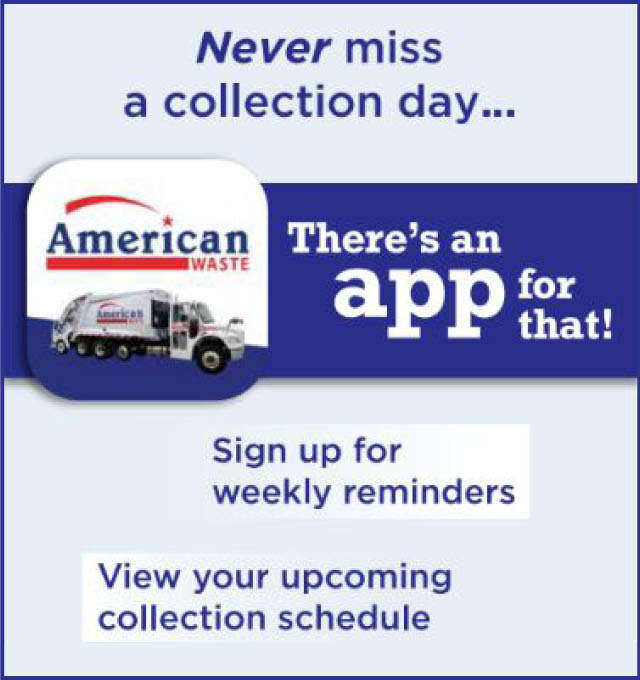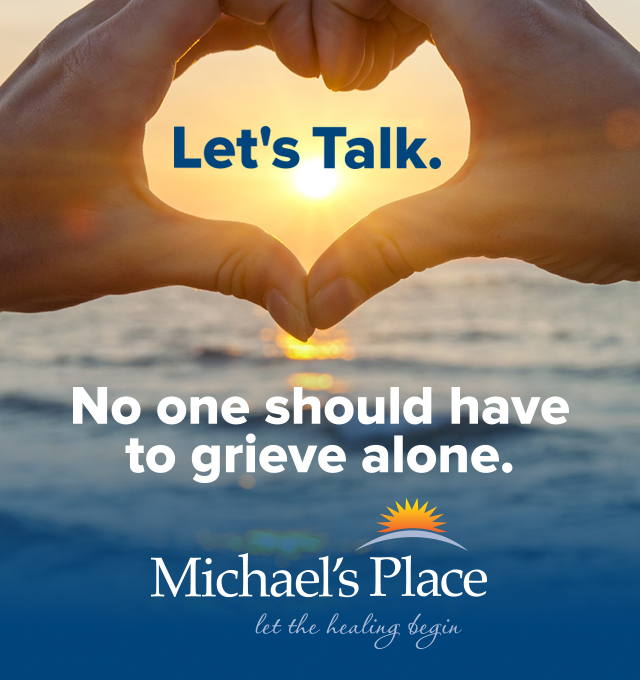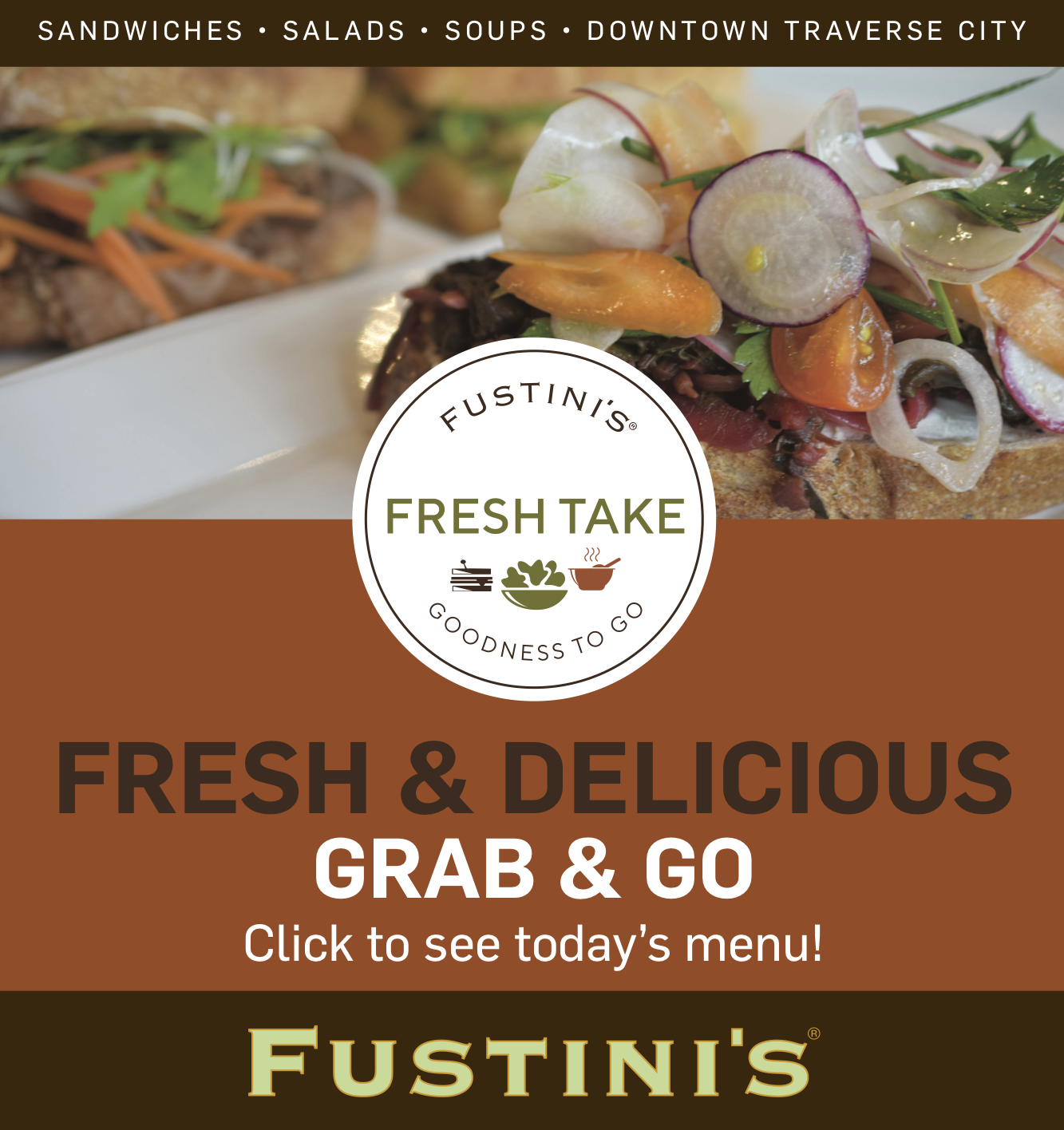 Bike Sharing Coming To Traverse City This Summer
Read More >>
Citywide Sidewalk Repair Project Starts Tuesday
Read More >>
Free Community Forum On Clean Energy At State Tonight
Read More >>
Baykeeper, Boaters, Property Owners Deal With High Waters
Read More >>
City Prepares To Talk Fire Department, Parks Funding, Budget
Read More >>
TCAPS Board Selects One Superintendent Finalist
Read More >>
Eagles Chaplain Charged with Embezzlement
Read More >>
NMC Names Three Outstanding Alumni
Read More >>
Police Called To Disturbance At Bar
Read More >>
April Real Estate Sales Figures In
Read More >>