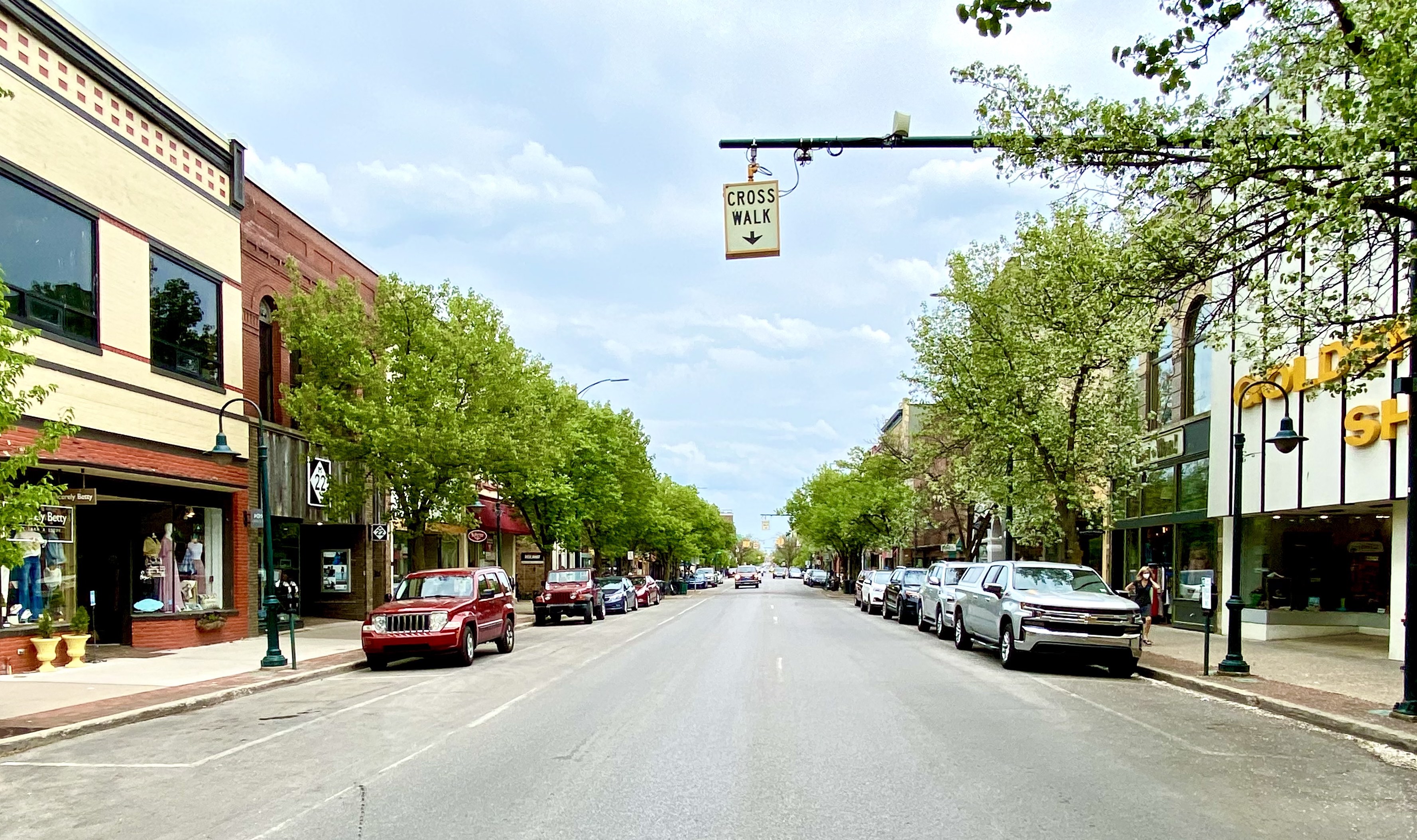 TC Planning Commission OKs Marijuana Testing Facilities Downtown, 14th Street Rezoning
By Beth Milligan | Nov. 4, 2021
Traverse City planning commissioners unanimously approved a text amendment Wednesday that would allow marijuana testing facilities to operate downtown, as well as a rezoning request that would allow a prominent former bank property on the corner of Division and Fourteenth streets to be redeveloped into a mixed-use retail and residential site. Both proposals now head to city commissioners for final approval.
Planning commissioners first reviewed a request in October and then scheduled a public hearing for Wednesday on a request from marijuana testing facility Cambium Analytica to change the city's zoning ordinance to allow cannabis safety compliance facilities in the C-4 district, which encompasses most of the downtown core. The company is outgrowing its space at 1230 Woodmere Avenue and hopes to expand its offices on the upper floors of 102 West Front Street – the building that houses Fifth Third Bank near the corner of Front and Union streets. Cambium Analytica President George Powell previously told planning commissioners the company hopes to expand the building's footprint to the adjacent empty lot next to the Traverse City Record-Eagle to offer more office space, along with underground parking for employees.
While testing facilities are currently restricted to industrial districts in Traverse City, City Planning Director Shawn Winter said Wednesday that was primarily due to safety compliance being a new industry that was not well understood when regulations were first written. "As a new industry, there were a lot of questions and uncertainty of how these facilities would operate," he said. "It's come to be understood that it's more of an office use than a true industrial use. And it may be an appropriate fit in the downtown environment, considering that we have lost a lot of office workers due to changes in work arrangements as a result of COVID."
Planning Commission Chair David Hassing said he had visited the Cambium Analytica facility and found the labs to be an appropriate zoning usage for downtown. "It's an office, it's a laboratory. It's very clean, very neat, very high-tech," he said. "Even if there was no office space vacancy crisis in downtown, I don't see any reason to not allow these facilities into the downtown area, into the office space to integrate into our downtown fabric. I don't see any problem at all." Powell previously said his company provides well-paying, year-round jobs to scientists with advanced degrees, including numerous Traverse City natives.
In response to questions from planning commissioners Wednesday about safety and security protocols with marijuana product coming in and out of a downtown building, Winter noted that only small samples of product are kept on-site at testing facilities and that they're one of the few types of marijuana businesses that can use traditional banking, meaning no large reserves of cash are kept on-site. Powell also told the board that a small fleet of company drivers leave the facility each day and return once in the evening at staggered times, and that Cambium Analytica will use a secured private parking area for sample deliveries that will be unavailable to public access. Planning Commissioner AnnaMarie Dituri said that it made sense "as science is developing and the spaces are changing" to keep updating the city's zoning ordinance to allow modern relevant uses downtown. Planning commissioners unanimously supported recommending Cambium Analytica's request to city commissioners for approval, with planning commissioners Christie Minervini, Heather Shaw, and Debbie Hershey absent.
Planning commissioners Wednesday also unanimously supported a request from property owner Richard Weaver to rezone a prominent parcel on the corner of Division and Fourteenth streets – which used to host a Fifth Third Bank – for new development. Weaver is seeking to rezone the 1.25-acre site from C-1 (Office Service District) to C-2 (Neighborhood Center District), a change that would allow retail uses on the site, which are currently prohibited. Winter said allowing retail would be the most notable impact of the zoning change, with a larger building footprint and slight bump in impervious surface areas also allowed but the same building height restrictions in place. Those would limit buildings to 30 feet high or 45 feet if one floor of the building is dedicated to residential units.
Weaver indicated to the city he does want to include residential units in the building, targeting a mixed-use development that would contain a first-floor retail center and upper-story housing. Weaver would also maintain existing office space on the site that was recently renovated, according to project plans. The development would not have any driveways onto Division or Fourteenth – an initial concern of some planning commissioners given the major intersection nearby – but instead would offer vehicle access from Griffin Street. Winter said the rezoning was consistent with both the city's future land use master plan and the city's corridors master plan, which details desired growth along the Fourteenth Street corridor.
Mitchell Treadwell, who was elected to the city commission Tuesday, expressed support for the rezoning during public comment Wednesday. "I would like to see this parcel turned into something more than just a small drive-thru bank that currently sits vacant," he said. "I definitely see the benefit to that. I look forward to it being something once again vibrant in our community." Treadwell also noted that the Division/Fourteenth intersection is the site of numerous accidents in the city, and that narrowing the visual field of the intersection by building out the Weaver parcel would "have a demonstrated traffic calming effect." Having a three or four-story building close to the road can "affect drivers on a subconscious level and…would thus be beneficial to overall traffic flow and safety," Treadwell said.
Other planning commissioners previously echoed Treadwell's comments in supporting the rezoning. Minervini said Weaver's plans would be a "huge improvement" over its current state, saying she hoped to see the corner become "more attractive and activated" than it is now. Hassing also thought a retail center could help provide a welcoming and safe transitional space for pedestrians and cyclists traversing the busy corridor around Division and Fourteenth. "There's so much traffic going by it's a real opportunity to have (retail) visibility, but also to activate it for pedestrians," he said.
Comment
Nursing Legislation Heads To House Vote
Read More >>
NMC Receives $90,000 FAA Grant To Train 40 High School Teachers In Unmanned Aerial Systems
Read More >>
GT County Experiences Worst Month Since Start Of Pandemic; Munson Releases Patient Vaccination Data
Read More >>
Grand Traverse Regional Community Foundation Announces Final Round Of Urgent Needs Fund Grants
Read More >>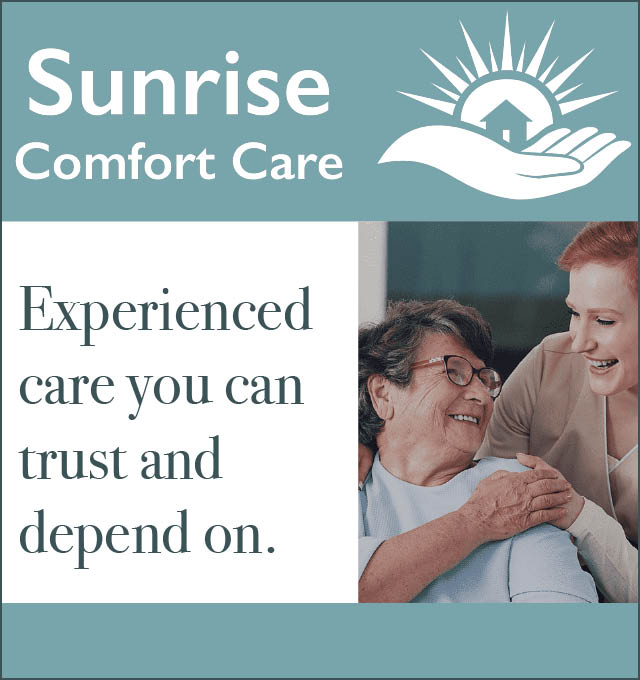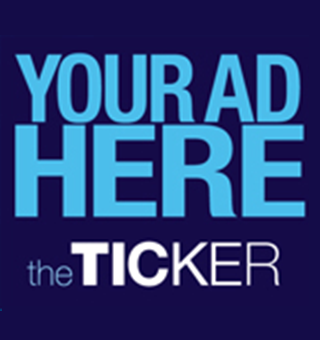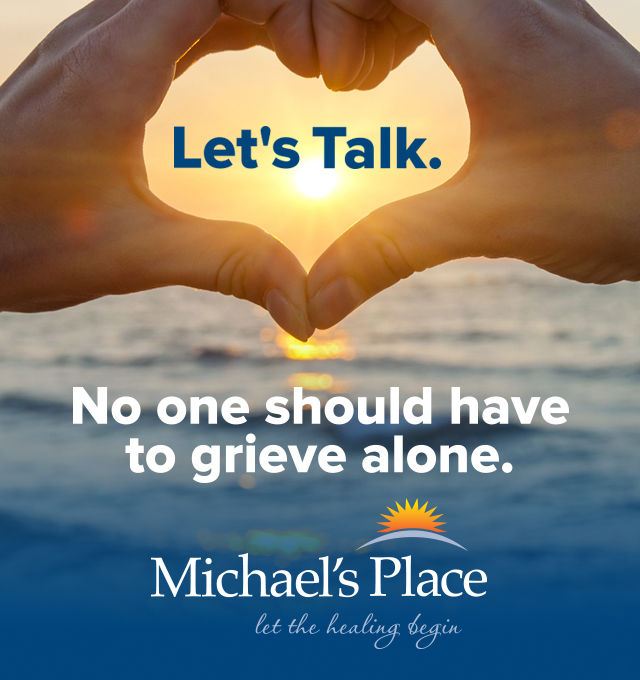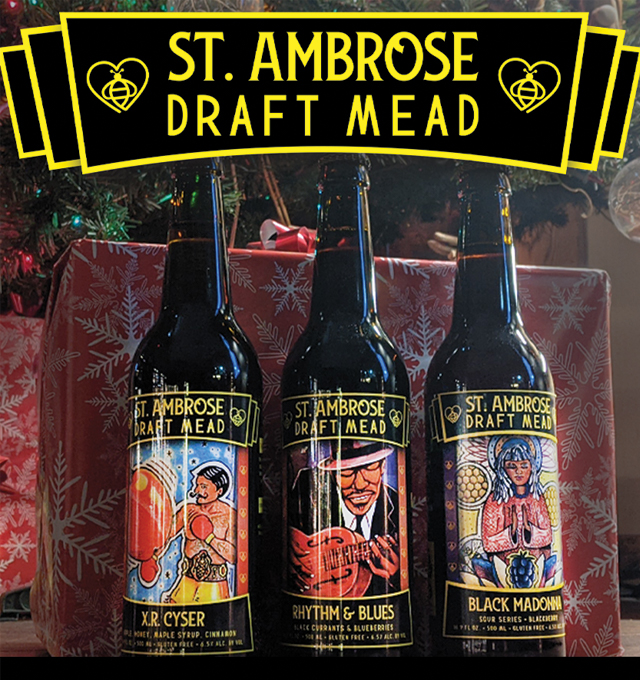 Inside The Ongoing Dispute Over Interlochen Community School
Read More >>
At Least Five Threats Made Against Schools In GT County, Says Prosecutor
Read More >>
Meet The Storyteller Behind "Firekeeper's Daughter"
Read More >>
Eighth Street Bridge Closed Tuesday-Friday For Final Work
Read More >>
Biggest Bayshore Ever? A Sneak Peek At The 2022 Return Of The Bayshore Marathon
Read More >>
Rising Numbers, Incidents At Library Spur New Conversations About Local Homelessness
Read More >>
Brew Plans Upgrades, Seeks Long-Term Lease Downtown
Read More >>
Hagerty's Big Friday And Now Big Monday
Read More >>
Hickory Set To Expand By 76 Acres, More Local Park News
Read More >>
Law Enforcement Presence Planned Monday At TCAPS Secondary Schools
Read More >>