TC Woman To Travel To Normandy As Part Of D-Day Delegation
By Beth Milligan | May 25, 2019
As the country pays tribute to those who have died serving in the U.S. military this Memorial Day weekend, a Traverse City resident and veteran is preparing to leave for France for nearly two weeks as part of a Native American delegation commemorating the 75th anniversary of D-Day.
Linda Woods of the Grand Traverse Band of Ottawa and Chippewa Indians is one of approximately 80 tribal members from across the country who will travel to France this coming week as part of the Charles Norman Shay Delegation. Shay was a Penobscot tribal elder and decorated World War II and Korean War veteran who, as a combat medic, saved countless lives during the first wave of the landing of Omaha Beach. The delegation will join other groups converging on France from around the world to honor the 75th anniversary of D-Day and the Battle of Normandy on June 6, 1944, which led to the liberation of Europe and the end of World War II.
Woods, a 1961 Suttons Bay High School graduate, served in the U.S. Air Force during the Vietnam War era from 1962 to 1966. She was inducted into the Michigan Women's Hall of Fame in 2015 for her long career post-military working as a substance abuse counselor, social worker, and advocate for the Native American community. In 2012, Woods became the first female veteran in the U.S. to carry an eagle staff, a highly sacred ceremonial object that serves as a "flag" representing different tribes or tribal communities. Woods calls her eagle staff "Migizi" – the Odawa word for bald eagle – and will bring it with her when she travels to Normandy, along with the history and stories of dozens of individuals represented by the staff.
Migizi is rich with spiritual symbolism, Woods explains: It is topped with the head of a real fallen bald eagle, whose body was carefully recovered and gifted to Woods by friends according to Native American custom. The eagle is considered a warrior in tribal culture, and a fallen eagle a fallen warrior - terminology that resonates meaningfully with veterans. "We will do anything we can to retrieve or bring that veteran home," Woods says. "A veteran always tries to the best of their ability to bring home a fallen warrior."
Woods carries her staff on behalf of female veterans. Tribal women elsewhere have carried eagle staffs owned by men or representing male veterans, but Migizi is the only known staff owned by a woman representing female veterans. "Women veterans, and Native American veterans, we're almost like second-class citizens," Woods says. "We're an afterthought. When they sing songs for the Solider Boy, I always add my own part and sing Soldier Girl. I'm trying to let them not forget we women served, too. I served four years, and whatever I was told to do, I tried to do."
Each of the feathers attached to Migizi traveling to France represent the personal victories and losses of individuals across the country who have gifted the plumes to Woods. Some feathers represent a story of sobriety or a battle with addiction, others the tragic loss of a family member or survival of abuse or PTSD. One of the first feathers Woods attached honors Lori Piestewa, the first Native American woman in history killed in combat while serving with the U.S. military and the first woman killed in the 2003 invasion of Iraq. Woods initially started out with 10 feathers on her staff; she now has 55. "Migizi is covered now," she says.
While in France, Woods, Migizi, and the Charles Norman Shay Delegation will participate in an intensive 10-day itinerary that includes special cemetery and monument visits, ceremonies honoring different groups of soldiers (Native American, American, French, etc.), formal lunches and dinners, military parades, and special events on Omaha Beach and Utah Beach. Joe Podlasek, who helped organize the delegation and invited Woods to participate, assisted in raising funds for her to attend; several other friends, relatives, and tribal members also contributed to the trip so Woods' son Rick could accompany her on the demanding itinerary. "The agenda looks pretty aggressive," she chuckles. "I'm 76, so I'm no spring chicken."
Woods is bringing with her a list of names of veterans to pray for on the beaches of Normandy, including some who fought on D-Day. She'll bring tobacco, used by Native Americans in their prayer ceremonies, and will "pray for each of them there on the land itself," Woods says. She says she'll be focusing on thoughts of peace and healing during the ceremonies. "Our World War Two vets had to carry a lot of hurt and pain in their spirits when they came home," she says. "Maybe they had to leave someone there, or their best buddy was shot or captured."
Woods says her list also includes the name of a German soldier. A woman approached Woods and tearfully asked her to pray for her father, who had served in the German military and suffered from shame and trauma for his role in the war. "War is hell, and a lot of ugly stuff comes out of it," Woods says. "People are hurt afterwards for a long time. If we truly want peace in this world, we have to forgive each other. We have to reconcile to whatever degree we can."
Garfield Avenue Lane Shifts Sunday Night
Read More >>
A Traverse City Pioneer Family's Home Could Be Saved
Read More >>
"The Mooch" Prepares For Traverse City, With No Shortage Of Opinions
Read More >>
Suspicious Expense Reports Lead To Charges
Read More >>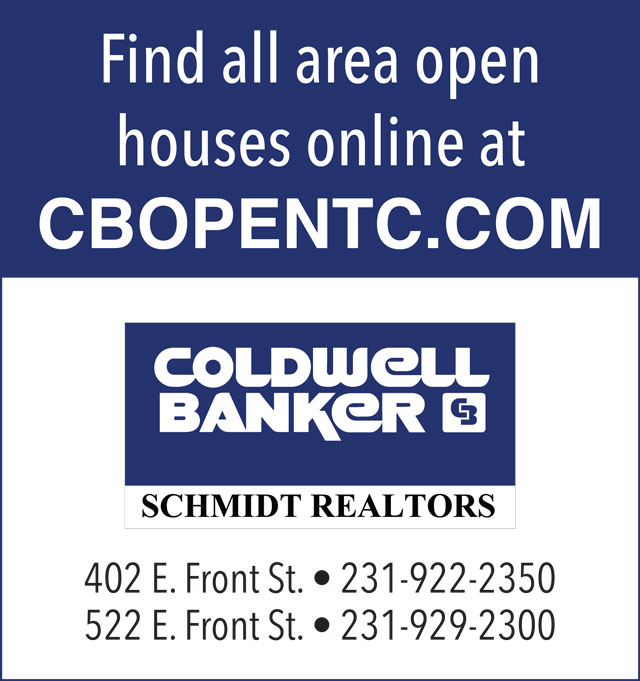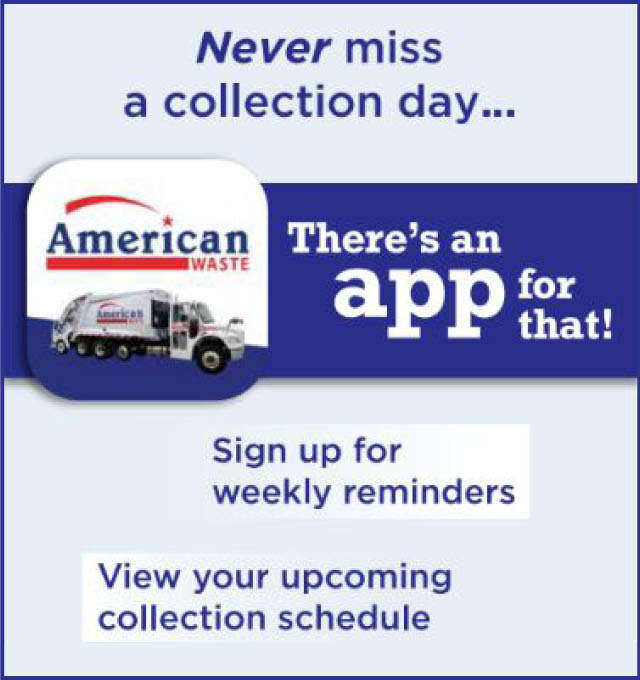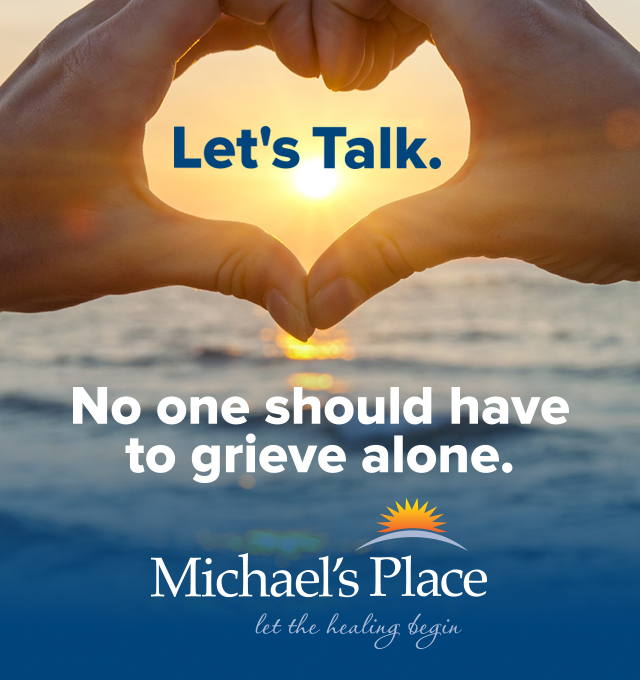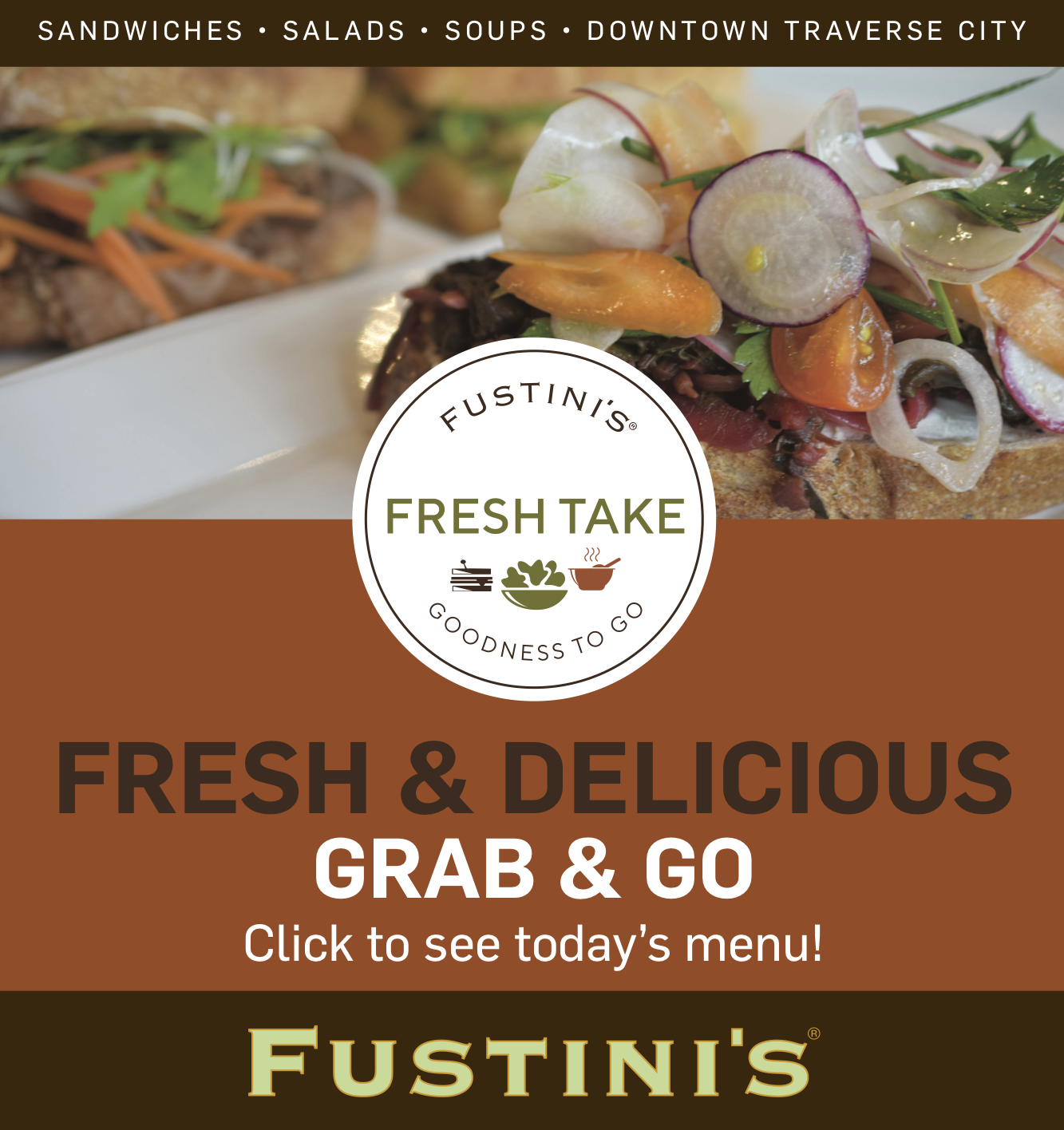 Rain Delays Eighth Street Reopening; Workers Push Toward Finish Line
Read More >>
Hannah Sidewalk Construction Underway Through October 7
Read More >>
Wayne, Cass Street Closures Today
Read More >>
Trail Projects Move Ahead
Read More >>
Michigan Tree Climbing Championship Comes To Traverse City
Read More >>
Two Under Influence Arrested For Separate Public Disturbances
Read More >>
Hagerty Acquires Top East Coast Concours Event
Read More >>
Chick-fil-A Meeting Moved To October
Read More >>
Driver Crashes At Roundabout
Read More >>
Retail/Restaurant Changes Coming To Downtown, Village, Mall
Read More >>