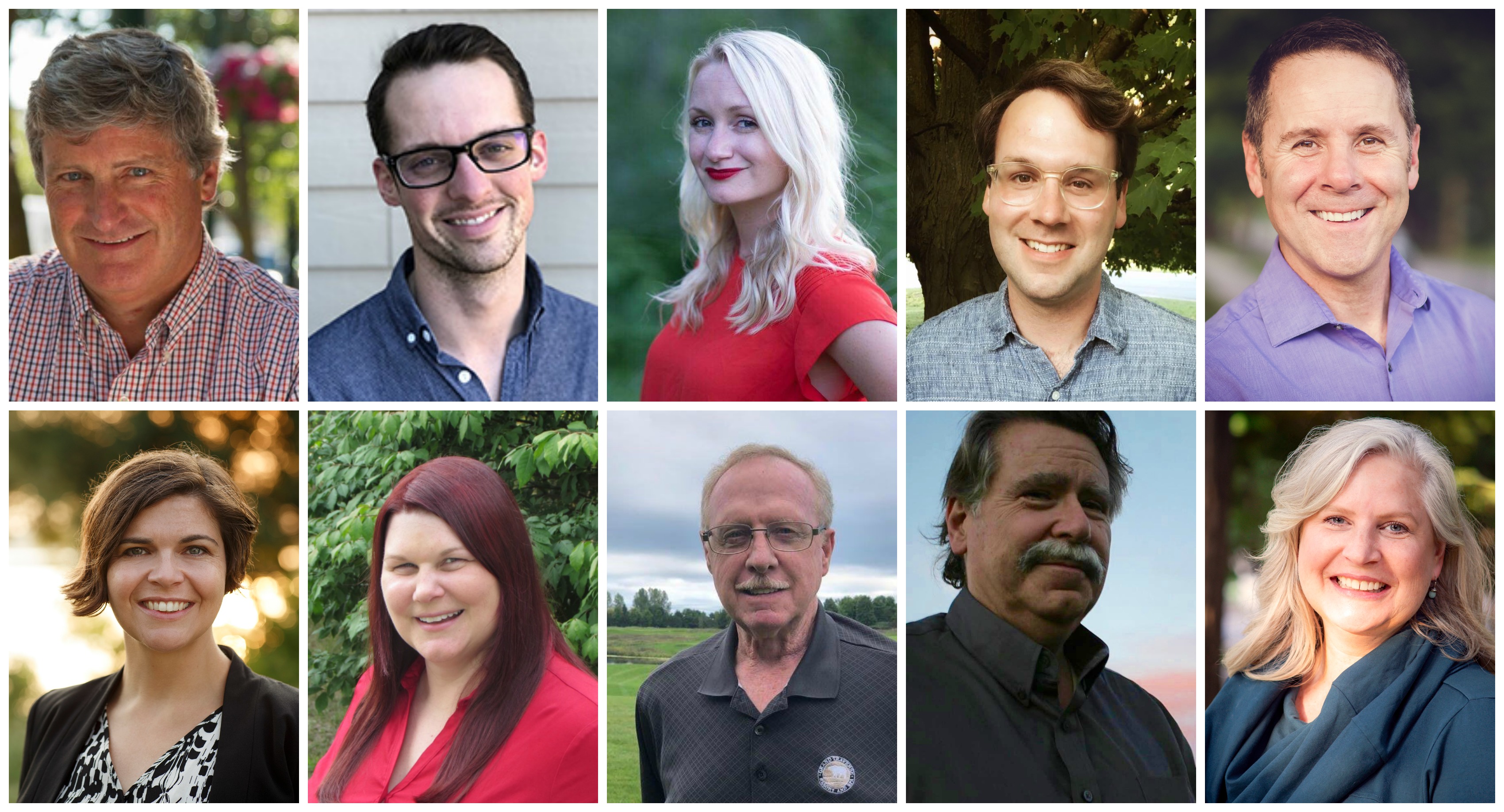 Ten Candidates Running For Five Traverse City Commission Seats
By Beth Milligan | July 24, 2019
Ten candidates are running for five open seats on the Traverse City commission this fall – a diverse field that includes three incumbents, a former county commissioner, and several political newcomers. Applicants had a 4pm deadline Tuesday to submit their filing paperwork with City Clerk Benjamin Marentette, who will finalize his certification of all candidates by the city's withdrawal deadline Friday.
Seats up for grabs in November include those of Commissioners Amy Shamroe, Richard Lewis, and Roger Putman, all three of which are four-year terms lasting through 2023, and that of Commissioner Michele Howard, who is resigning in September to focus on her new role as executive director of the Traverse Area District Library. Howard will leave a partial two-year term available that will run through 2021. Mayor Jim Carruthers is also up for reelection, with a two-year mayoral term available through 2021.
Carruthers will defend his seat, seeking to serve a third term as Traverse City's mayor. The 56-year-old says he wants to continue being involved in "moving Traverse City forward in a more diverse, progressive way." Carruthers says he hopes to see a few key projects through, notably city infrastructure and bridge projects and meeting the city's 2020 renewable energy goal. "People seem to be pretty pleased with the city and how it's being managed by the commission," he says. "It's been a pretty pleasant four years, and I'd like to continue on a little longer."
Carruthers will face off against challenger Shea O'Brien, 32, who is running for office for the first time. A life-long Traverse City resident, O'Brien works at Burritt's Fresh Markets in Traverse City and also serves on the selection panel for the Traverse City Arts Commission. "The reason I'm running is because I want to work with other elected officials, the city staff, and other stakeholders to put together a comprehensive strategy to address our growing needs and issues," he says, citing a lack of affordable housing as a top challenge facing the city. While political newcomers often run for city commission first before seeking a mayoral seat, O'Brien says he was encouraged by friends and family as well as some community leaders to run for mayor. "I think that an incumbent shouldn't run unopposed," he says. "We live in a democracy, and I thought somebody should step up."
Six candidates will compete for the three available four-year commission terms, including incumbents Shamroe and Putman and challengers Katy Bertodatto, Evan Dalley, Dave Durbin, and Ashlea Walter. Lewis has announced he will not seek reelection. Candidates had to specifically choose whether to seek a four-year term or Howard's remaining two-year term; they could not run for both. Bertodatto, a 34-year-old single mother who owns a property management company in Traverse City, was one of three finalists in 2018 for a vacancy on the city commission after former Commissioner Brian Haas resigned. Putman was ultimately appointed to the seat, but Bertodatto is ready to pursue another opportunity to serve.
"I'm raising my boys here as a single mom, and when they're grown, I want them to feel secure knowing they always have a home and can return and find employment and housing and be able to raise their families here," she says. "They're going to have a tough time if we don't address our housing, diversify our economy beyond tourism, and find some responsible growth."
Dalley, a 31-year-old senior mail clerk at Hagerty, also cites the affordable housing shortage as "the number-one issue" facing Traverse City. "It's a national issue, but we feel it acutely in Traverse City, and it wasn't discussed very much (during the last election)," he says. "I'd like to be in on that conversation with city staff and our nonprofit partners." Dalley says he is also a "strong advocate for bicycle and pedestrian infrastructure," with other priority areas including smart, sustainable development, efficient land use, and environmental protection.
Durbin, 51, has lived in the Traverse City area since 2000 and works for Coastal Marine Customs. "Having been in Traverse City this long and having kept an eye on the issues, it just seemed like time to give back to this community," he says of his decision to run for public office for the first time. Durbin and a citizen group he helped create called Responsible Home Sharing Traverse City lobbied for changes to the city's vacation and short-term rental policy over the past year; from those efforts, Durbin said he learned the importance of a citizen-based approach to tackling city issues. "I want to be able to listen to the citizens of this city and work for them," he says. "That's a voice I'm note sure is being heard as loud as it should be."
While Walter, 42, is running for city commission for the first time, she did serve on the Empire village council from 2004 to 2007. Currently the development director for nonprofit Norte and the vice chair of the Traverse City Arts Commission, Walter says meeting the city's renewable energy goal is "critical as we're facing our climate crisis." She also hopes to cultivate more "transparency, accountability, and communication" between the commission and residents. "I feel that area could be improved, and we could reach out and engage more people in the process," she says.
Shamroe, 39, and Putman, 70, will defend their seats against the four new challengers. Shamroe anticipates if reelected, her next term – her second – would also be her last, citing a desire to make room for a new class of leaders coming up behind her. But she wants to first see through some of the major projects she's been involved with, including the deployment of citywide fiber – a program she's helped oversee as a Traverse City Light & Power board member – as well as meeting the city's 2020 energy goal and finishing a communitywide sidewalk improvement project. "The wheels of government move slowly, so there are things I thought would be done already that could take a few more years," she says.
Putman, a northern Michigan native, says he wrestled with his decision to seek another full term, citing ongoing health challenges from Parkinson's disease. "I had to make sure I didn't make a commitment and not live long enough to fulfill that commitment," he chuckles. "It's a strange disease, so I wanted to make sure I'd be an asset to the commission. But it looks like I'll be going forward with being elected instead of appointed (to a seat)."
Finally, two candidates will square off for Howard's partial term. Former Grand Traverse County Commissioner Tom Mair, 64, notes he served a two-year term while on the county board from 2016 to 2018 and likes that term length. If elected to the city commission, he says housing and jobs will be priority areas of focus, as well as promoting more childcare facilities and protecting the environment. "Our local economy relies on clean water," he says.
Also vying for the two-year seat is 51-year-old Christie Minervini, who owns and operates Sanctuary Handcrafted Goods and who previously served on the TC Arts Commission and the Safe Harbor board. She cites her involvement in Woman to Woman TC, a group that promotes "equality and opportunity for all," as inspiring her to run. "We've been focusing on encouraging more women to run for elected and appointed offices, so it's an opportunity for me to walk the walk," she says. Minervini says top priorities include maintaining downtown and historic neighborhoods, finding solutions for the housing crisis, addressing aging infrastructure, and promoting more opportunities for young families and professionals. "I share everyone's desire to protect and grow Traverse City in a way that honors our history and small-town reputation, but also provides opportunities and the quality of life that everyone needs to thrive," she says.
Pictured: (top row, left to right) Jim Carruthers, Shea O'Brien, Katy Bertodatto, Evan Dalley, Dave Durbin; (bottow row, left to right) Ashlea Walter, Amy Shamroe, Roger Putman, Tom Mair, Christie Minervini
Comment
Gold In The Water: Local Partners Band Together To Make Traverse City A Global Freshwater Leader
Read More >>
Is The Cherry Capital At Risk Of Losing Its Global Crown?
Read More >>
Mt. Holiday Eyeing $4 Million+ Capital Campaign, Improvements
Read More >>
Hentschel's Eligibility Challenged In County Commission Race Over Residency Questions
Read More >>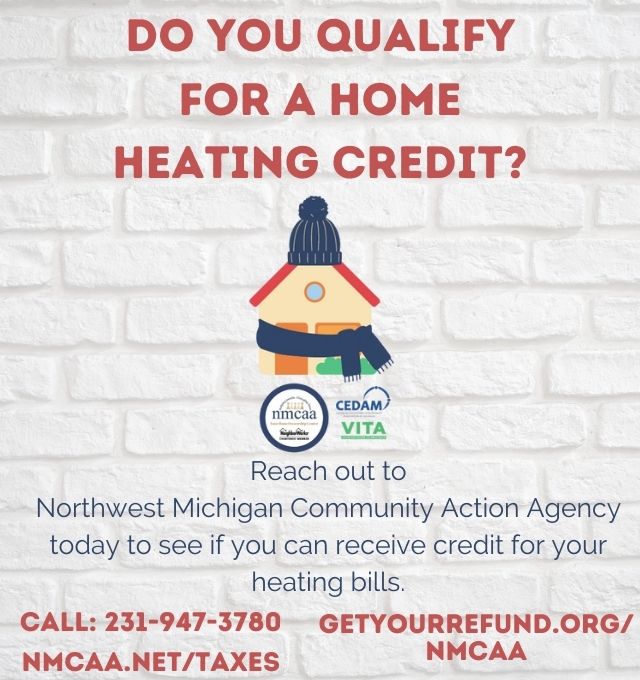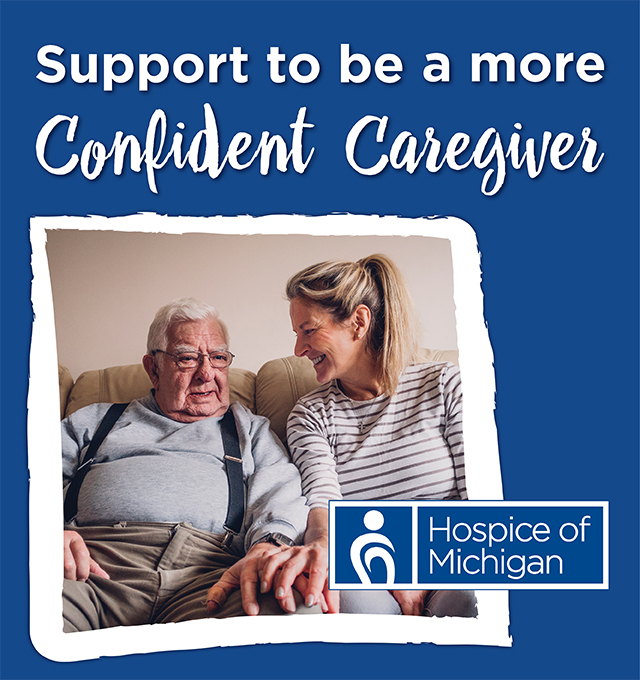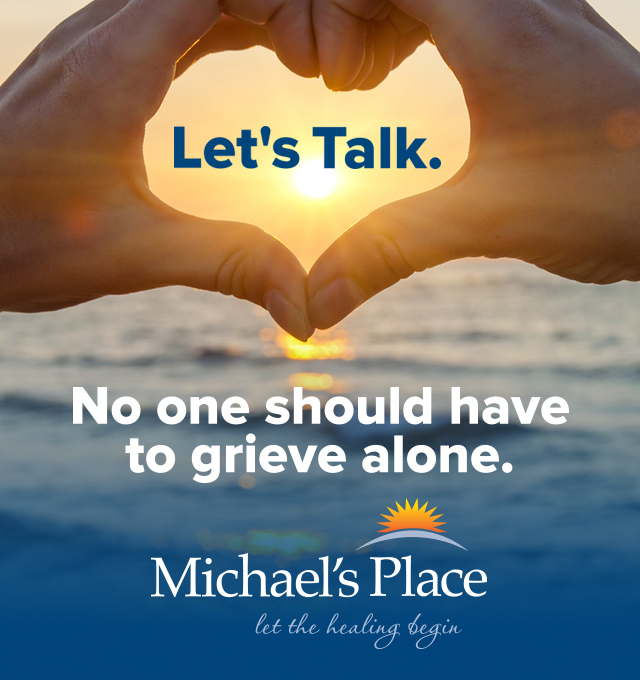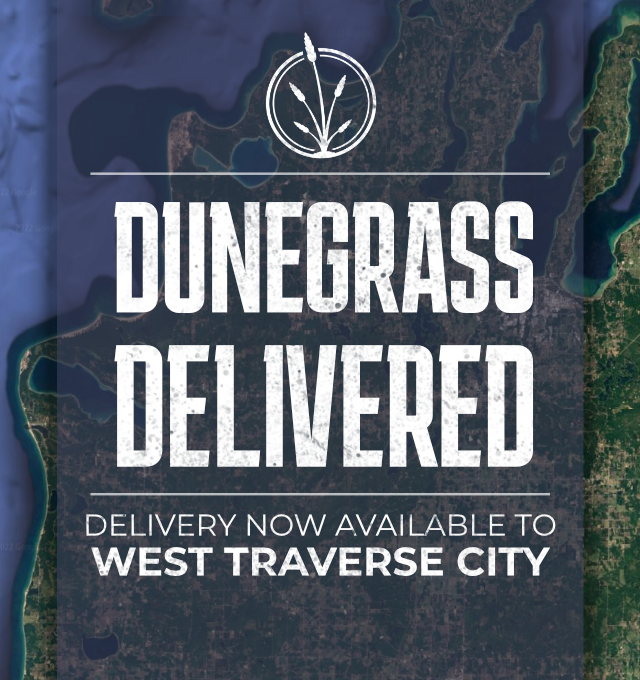 State Allocates $7 Million To Senior Center Rebuild
Read More >>
Eight Arrested In Grand Traverse County In Underage Solicitation Sting
Read More >>
City, County Leaders To Consider Bond/Millage Plan To Fund Senior Center Rebuild
Read More >>
Traverse City Man Arrested For Taking Part In January 6 Capitol Attack
Read More >>
Rotary Charities Announces 'Proactive' Grant Cycle To Address Top Community Needs
Read More >>
TCAPS To Hire School Safety Liaison, Consider Outside Security Assessment
Read More >>
Boardman Lake Loop Trail Opens To Public Friday
Read More >>
TC Light & Power Prepares For Citywide Fiber Expansion, New Service Center That Will Take Over Jewelry Store
Read More >>
The Wind Beneath The Blue Angels' Wings
Read More >>
NMC Announces Tuition Hike
Read More >>