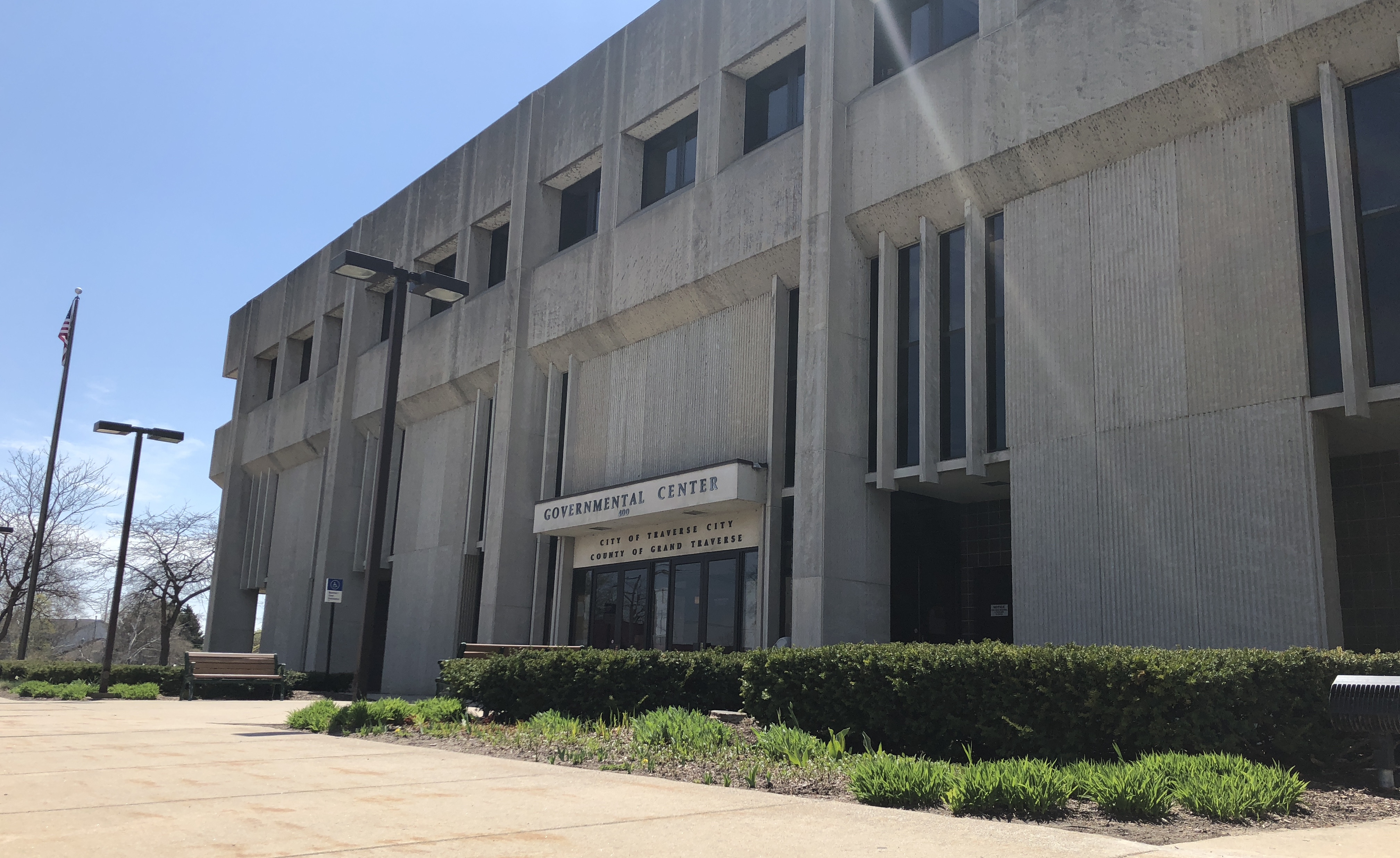 Tensions Escalate As County Commissioners Overhaul Board Rules
By Beth Milligan | March 7, 2019
Tensions between divided members of a Grand Traverse County commission continued to escalate Wednesday as commissioners debated rule changes in a marathon four-and-a-half-hour meeting – with the board majority expanding the chair's powers over the objections of minority members.
Commissioner Gordie LaPointe proposed the overhaul to the board rules, a package of changes that included – among other revisions – giving the chair final say over items placed on the proposed agenda, allowing the chair to determine whether public comment is relevant and germane to county business (and thus allowed to be given), and requiring the chair to recognize commissioners before they're allowed to speak. LaPointe emphasized that the changes did not come from Chair Rob Hentschel, but rather from himself in order to add clarity to county proceedings.
"There's been discussion about the chair's grab for power – I'd like to assure everybody on the board and otherwise, I put this together," LaPointe said. He noted that other northern Michigan county commissions – such as Alpena and Emmet - give their chairs power to delete or add items from proposed agendas. "These other counties function in that same manner," he said. "The attempt here was just to streamline something…my take is if it doesn't work, and we find out that the chair is abusing this power, we certainly have the ability – the majority of us – to change the policy back once again."
County rules previously stated that any commissioner, department head, elected official, or chair of any board, authority, or commission could ask the county administrator to place a topic on the agenda. The new rules still allow those requests to be made, but add that the proposed agenda will be "subject to approval by the chairperson." That shifts the final decision-making power over what items make it onto the agenda from Administrator Nate Alger to Hentschel. Some commissioners said they understood why Alger would be uncomfortable making agenda decisions – for example, in situations where one commissioner wants an item discussed and another wants it removed – but said a better solution would be to automatically honor all commissioner requests to add agenda items, removing politics and lifting the decision-making burden off Alger.
"Any county commissioner should be able to offer an item to the agenda for discussion at a future board meeting," said Commissioner Addison "Sonny" Wheelock. "I don't believe that should be edited by anyone." Commissioner Betsy Coffia added that "constituents elected each of us to represent our districts, and we have that equal responsibility" to bring issues of concern forward. While a majority of commissioners could still vote at the beginning of county meetings to add items to the proposed agenda, Coffia pointed out the public wouldn't have advance notice of those items being discussed.
Coffia, Wheelock, and Commissioner Bryce Hundley also expressed wariness over rule changes stating commissioners can't speak on a motion unless called upon by the chair. LaPointe said the change mirrored Robert's Rules of Order – the procedural guidelines followed by most government boards – with the intention of ensuring every commissioner has a chance to speak on a topic and that one member doesn't dominate discussion. According to County Deputy Civil Counsel Kit Tholen, the revised rules still guarantee commissioners the right to speak at least once on a particular motion, even if the chair "calls the question" (ends debate and asks for an immediate vote). But Wheelock worried the change would bring a halt to the free-flowing nature of commission conversations. "I truly believe that when we are having discussion, that discussion requires not only discussion but sometimes debate," Wheelock said. "And debate does not happen if you can't respond to the comments that are being made."
The new rule changes also affect public comment. County commission meetings have two public comment periods – one at the start and one at the end of meetings – when members of the public can address commissioners on any topic "relevant and germane to county government." That rule has been rewritten to read "…relevant and germane to county government as determined by the chairperson." Previous rules also noted that additional "public comment will generally be received at any time during the meeting regarding a specific topic currently under discussion by the board." That rule has been changed to read: "Public comment may be received during the meeting when a specific agenda topic is scheduled for discussion by the board. Prior to the first public comment, the chairperson will indicate the topics on the agenda for which public comment will be accepted." Hentschel would therefore indicate at the beginning of each meeting the specific agenda topics on which public comment is allowed, in addition to the two general public comment periods.
Coffia opposed the changes, particularly those allowing the chair to determine what public comment topics are relevant and germane to county business. Several residents during public comment echoed Coffia's concerns over expanding chair powers. "I am afraid that these proposed rule changes would be harmful to the county, if the board members turn over substantial power to determine the business of the board to a single board member," said Dave Nichols. Elara Coleman agreed. "I think it gives an unchecked amount of power to the position of chairman, while taking away the voice of other commissioners who were also voted by their districts to represent them," she told the board.
Despite objections, the majority of the board approved the package of changes. During the voting process, both majority and minority members of the commission expressed frustration over mounting political tensions and distrust between board members, which have colored debates on issues ranging from the county's invocation policy to revisions to ethics rules to Wednesday's board rule changes.
"I'm quite frankly a little disappointed," said LaPointe, who was in the majority approving the rule changes. "Many of these things are just trying to add some clarity. Everyone seems to be jumping in thinking that we've got everybody with alternative motives, and it's pretty disappointing."
Wheelock, who opposed the rule changes, said he believed the commission was becoming "a mockery" in the community. "I've sat in this chair a long time, and I have seen more political moves and personal agenda items brought forth in the last two months than I've seen in the 22 years I've sat here," he said. "It is downright disgusting as far as I'm concerned, what this board has done."
Comment
For Kristin Rice, Space Is The Place x2
Read More >>
Space: The Next Frontier For Pugsley?
Read More >>
New Publication Provides Access To Local Demographic Data
Read More >>
Woman Arrested For Drunk Driving After Getting Stuck In Snowbank
Read More >>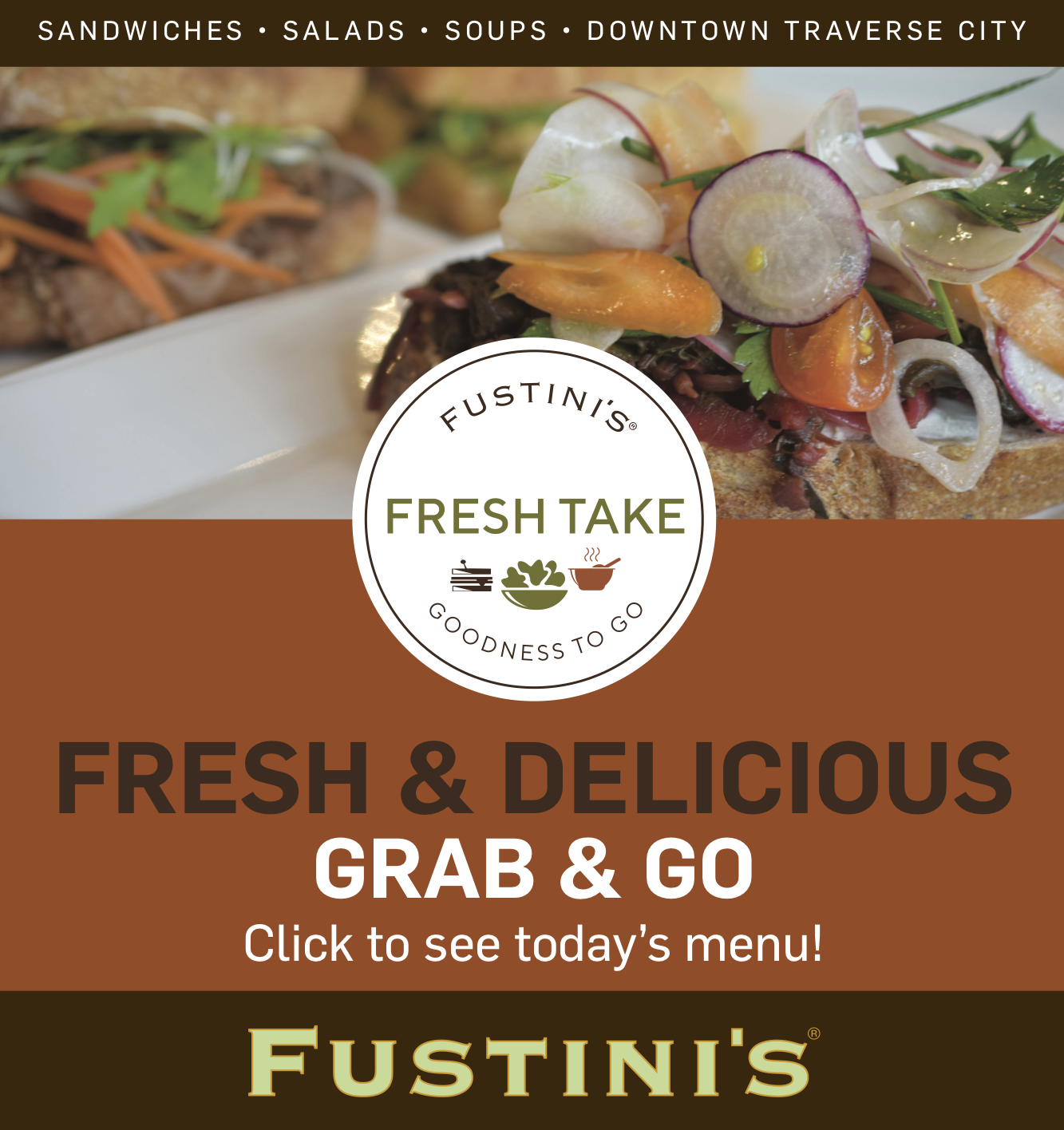 Local Child Care Study Outlines Shortcomings
Read More >>
Hunting For WWII Aircraft, U-Boat In Grand Traverse Bay
Read More >>
Palmer Woods Expansion, M-204 Bridge Project Coming To Leelanau
Read More >>
New Combined Job Fair To Debut
Read More >>
Planning For 2020 Traverse City Ironman Continues, As Does Debate
Read More >>
Another Local School Goes Solar
Read More >>
Save The Date: March Recess At State Street Market
Read More >>
Car Crashes Into Empire Township House
Read More >>
TIF 97, Jail Mental Health, Proposal To Combine Elected Positions Top County Agenda
Read More >>
Couple Arrested For Assaulting Teen
Read More >>