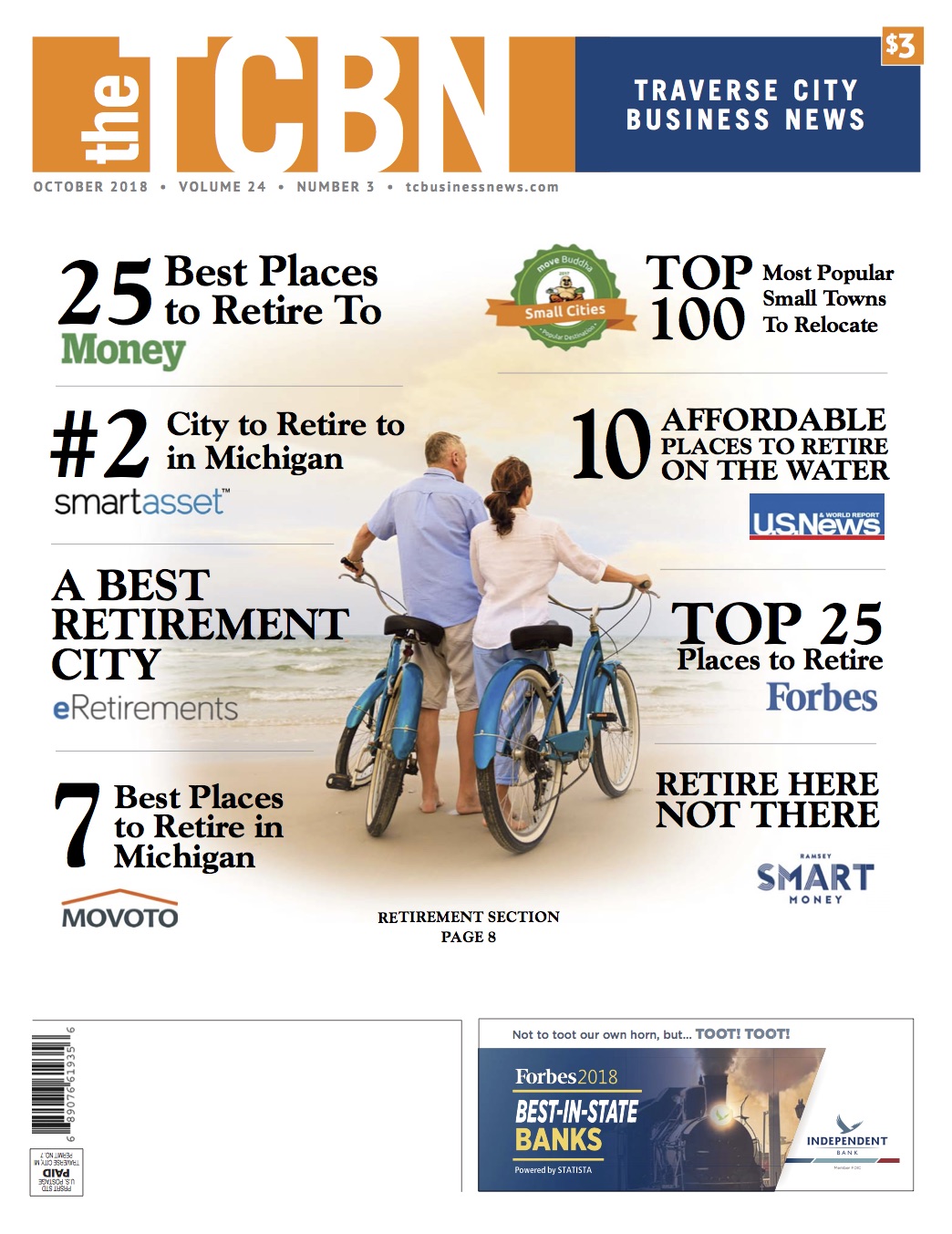 The Aging Of The Grand Traverse Region
Oct. 3, 2018
Grand Traverse County is getting old! The Grand Traverse area's population growth continues to outstrip other Michigan towns, while nearly all that growth is in the upper age range. Michigan as a whole is aging at a faster rate than the rest of the country, and this area is graying faster than the rest of the state. The median age in northwest Michigan ranges from 41.9 years in Wexford County to 53.3 years in Leelanau County, higher than the U.S. median age of 37.8, or Michigan's median age of 39.5 years.

This month's Traverse City Business News explores the data and the impact of an aging population on the region's infrastructure, employment, and economy.

The October TCBN also includes the list of the top-selling vehicles and auto dealers in the area, a feature on local banks' advances in technology, the debut of McKeel Hagerty as an opinion columnist, and much more.

Click here to subscribe to the TCBN for $35 per year.
Judge Upholds Proposal 3
Read More >>
Garfield Officials Hone In On Township Strengths, Weaknesses
Read More >>
Four Sculptures Installed On Boardman Lake Trail; More Art Coming
Read More >>
NMC Faculty Unions Offer To Accept Fact Finder's Ruling
Read More >>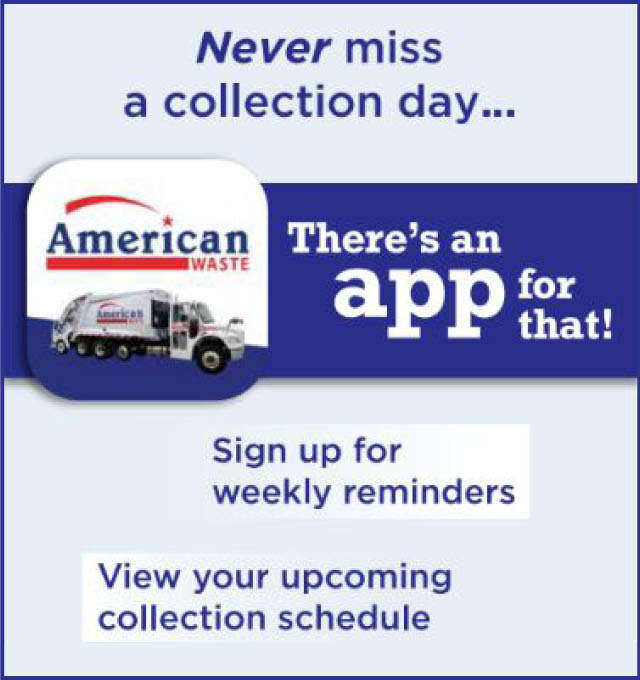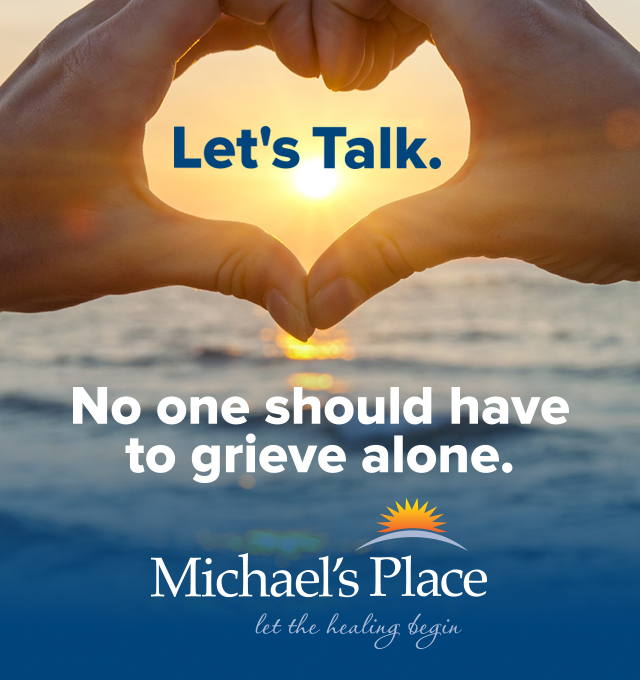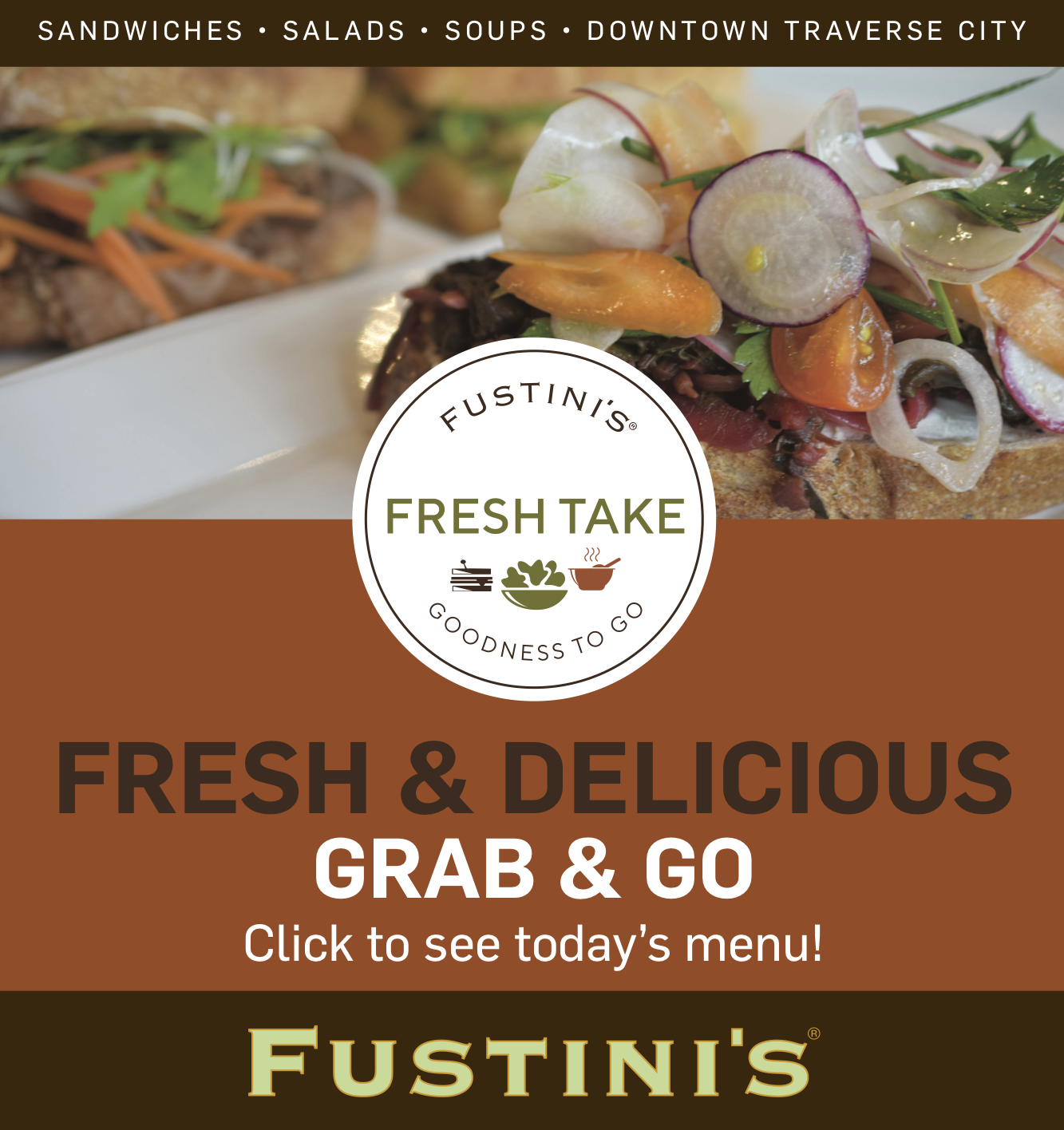 Man Arrested For Domestic Assault
Read More >>
Unmanned Boat Circles Lake Leelanau As Deputies Give Chase
Read More >>
Changing Things Up At The Chamber
Read More >>
USDA Agrees To Purchase Additional $15 Million In Tart Cherries
Read More >>
A Life-Changing Crash On Grandview Parkway
Read More >>
Traverse City To International Space Station, Do You Read?
Read More >>
By Road And Air: Horses Begin Arriving For Equestrian Festival
Read More >>
Carver Street Closures Monday, Tuesday
Read More >>
DDA Talks Downtown Developments
Read More >>
Construction Work Planned Along Garfield, Centre Streets This Week
Read More >>