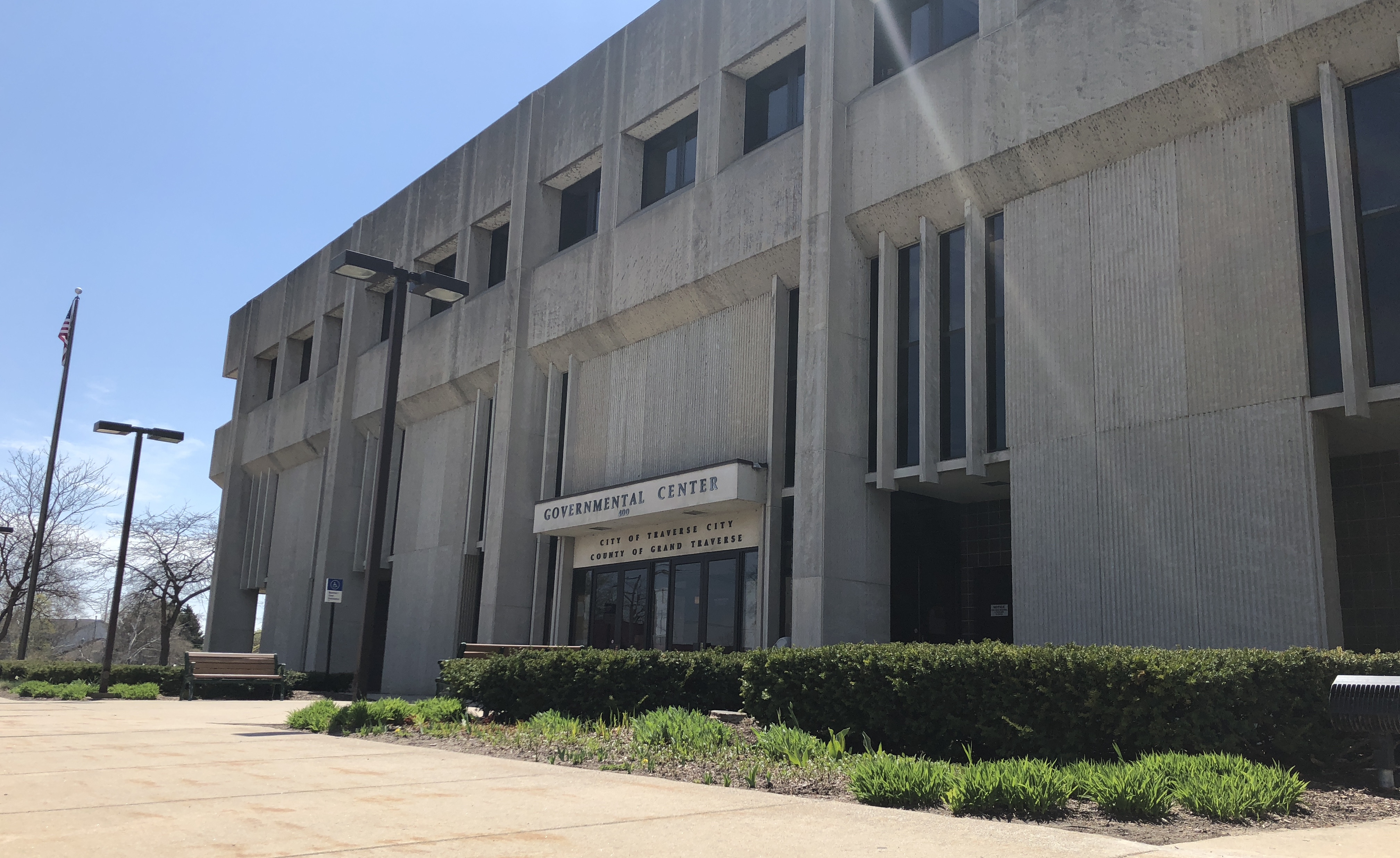 TIF 97, Jail Mental Health, Proposal To Combine Elected Positions Top County Agenda
By Beth Milligan | Feb. 18, 2020
Grand Traverse County commissioners will tackle a busy agenda Wednesday that includes support for legislation that would allow the county to opt out of Traverse City's proposed tax increment financing (TIF) 97 extension, efforts to reduce the number of mentally ill individuals in Grand Traverse County Jail, and discussion on a proposal to combine the elected positions of county clerk and register of deeds.
TIF 97
An effort by the Traverse City Downtown Development Authority (DDA) to extend its TIF 97 plan to pay for a new public parking deck on West Front Street is being opposed by some Grand Traverse County officials, who say the move will cost the county millions of dollars in lost tax capture. County staff had a consultant draft state legislation that would give the county a veto option on TIF 97's extension, with commissioners set to vote Wednesday on a resolution supporting the legislation.
The DDA is pursuing extending TIF 97 – which is set to expire in 2027 – another 13 years in order to generate enough revenue to pay for the construction of a third downtown parking deck. TIF plans work by "freezing" property values for a district in the year they're launched – in this case, 1997 – and then capturing taxes on the difference between those base rates and the actual rising property values over time. The captured taxes are used to pay for public improvement projects, which in turn spur private investment. Taxes are captured from a variety of jurisdictions – ranging from the City of Traverse City to Grand Traverse County to Northwestern Michigan College to Bay Area Transportation Authority – which often see a significant boost in tax revenue at the end of the plan's life.
Under Michigan law, however, most jurisdictions don't get a formal say and can't opt out if a TIF plan is extended. According to a memo from Grand Traverse County Deputy Administrator Chris Forsyth, "the city could unilaterally extend TIF 97 without support or an agreement from the county or other local units of government." That is a source of frustration for county officials, who say TIF 97 has already captured $4 million in tax revenues that would otherwise have gone to county programs like roads, police, and parks – and will capture millions more under an extension. In meetings with DDA and city staff, county officials questioned why the parking deck couldn't be funded by its own revenues – using money made from parking and permit fees to pay off the bond debt.
DDA CEO Jean Derenzy says parking revenues go into an enterprise fund that pays for the long-term maintenance and operation of the decks – not their construction, which is covered by TIF. "TIF will build the deck, but it will not maintain the deck," she says. "These are large liabilities the city has…that's what those fees are going toward, operations and maintenance." While Forsyth argues the parking fund generates "significant revenue and has a healthy financial position," Derenzy counters that those funds are not nearly enough to both construct a new parking deck – a project estimated at $15-19 million – and provide for its long-term operation and upkeep. "That was explained to (county officials), and they just didn't believe me," Derenzy says.
A county consultant and bond counsel, John Axe, helped county staff draft new legislation that would allow jurisdictions to reject a TIF extension if the extension involves a project that makes money and doesn't allocate at least half that money toward paying off the project's debt. The legislation has been introduced in committees in both the Michigan House and Senate. If approved, "the county and other local units of government would have the ability to approve or disapprove the extended tax capture," according to Forsyth.
Derenzy says both she and other DDA leaders have already reached out to state representatives to oppose the legislation. She notes the bill would have not just local but statewide impacts, adding she believes it won't go forward "because it's too specific" and because state lawmakers already recently implemented a major overhaul of the TIF program. In the meantime, Derenzy says she is continuing to meet with local jurisdictions to hear their concerns. While some jurisdictions are focused on 2027 as the promised "completion" date for the plan, Derenzy says TIF 97 describes a new deck serving the region as a key component and believes that step is needed to actually complete the plan. A city commission vote on extending TIF 97 could come as soon as this fall – the same time that design and financing plans for the new parking deck could be presented.
Jail Mental Health
Jail and court staff are seeking commissioners' support to have Grand Traverse County join the Stepping Up Initiative, a national initiative aimed at reducing the number of inmates with mental illness in jail.
As part of the program – which has no cost attached – Grand Traverse County will collect data on the number of individuals entering the jail system who have mental illnesses and "examine treatment and service capacity in our area so that we can develop a plan to better understand the needs in our community," according to County Prosecuting Attorney Noelle Moeggenberg. Stepping Up aims to reduce the number of mentally ill individuals in jails by identifying alternate programs and services available in the community, providing treatment and support resources, and working to minimize such individuals' interactions with the criminal justice system. Participating counties will share data, plans, and success stories in an effort to develop better nationwide approaches to individuals with serious mental illnesses, who are at higher risks of recidivism and longer jail stays and require costlier interventions than patients without mental illnesses.
County Clerk/Register of Deeds
A staff analysis of a proposal to combine the elected offices of county clerk and register of deeds found "no compelling reasons" to move ahead with such a merger, according to a memo from Director of Finance Dean Bott. Commission Chair Rob Hentschel asked in December for staff to study the issue and make a recommendation to the board on possible cost savings and/or improved efficiencies by combining the two roles – a proposal that has been considered and rejected by county commissioners in the past.
Bott indicated staffing levels for both offices are operating at an "optimum" level to serve the public and that both departments are contributing positively to the "overall financial position of the county general fund." Both offices have averaged revenue increases annually over the past five years and have not generated any public complaints, significant claims, or lawsuits, Bott noted. "Since both elected officials have and continue to improve their services to the public and have implemented technology in their respective offices to enhance these services, and are operating in a cost-effective manner, I believe there are no compelling reasons to combine the offices at this time," he wrote. Commissioners will discuss the proposal in more detail at their Wednesday meeting.
Comment
MDOT Planning Roundabout At M-37/Vance Road In 2021
Read More >>
TC Artist Raided By FBI For Alleged Art Forgery Ring That Scammed Museums, Experts
Read More >>
Grand Traverse County Health Official Seeks Adherence Because "We're Never Going Back"
Read More >>
Multiple Community Exposure Sites Identified In Grand Traverse, Leelanau Counties
Read More >>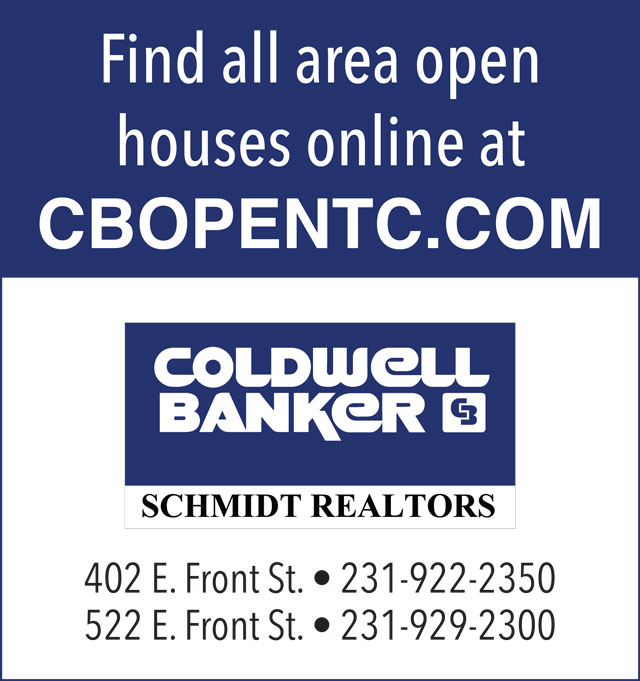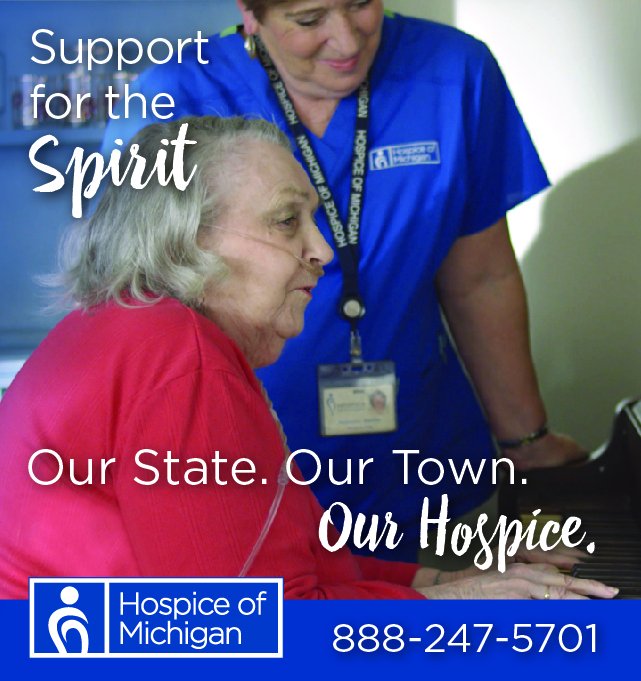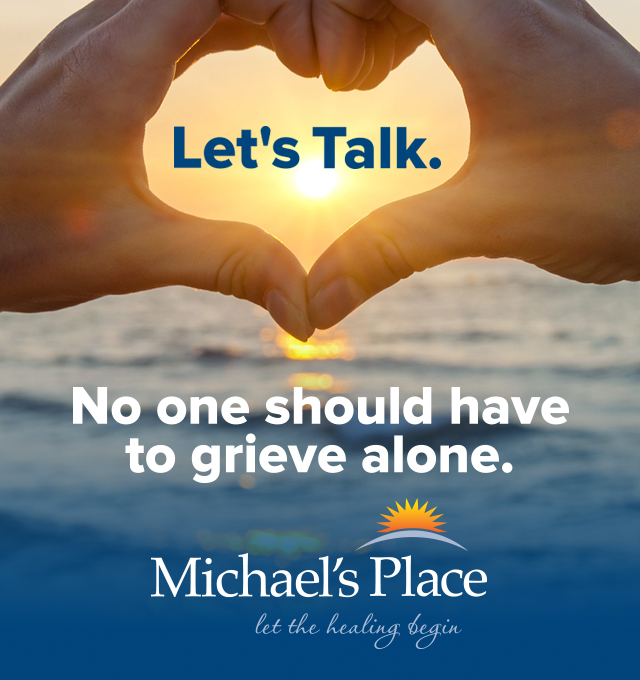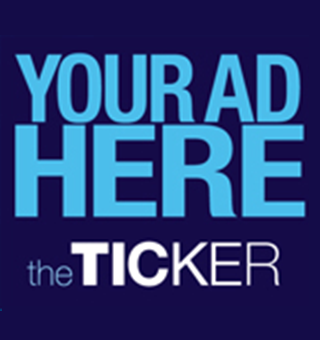 300-Unit Housing Development Planned For Rennie School Road
Read More >>
These Notable Northern Michigan Organizations Received PPP Loans
Read More >>
City Commissioners Approve Buying Body Cams For Police
Read More >>
Greenspire Names New Head Of School
Read More >>
City Vote Coming Tonight On Police Body Cams
Read More >>
Grand Traverse Bay YMCA Closes For Cleaning After Coronavirus Exposures
Read More >>
New Fire Station, More Projects On Peninsula Township Docket
Read More >>
Pit Spitters Pause Baseball After Players Test Positive For Coronavirus
Read More >>
Where Are They Now: Local Politicians
Read More >>
Perfecting The Family Vacation: The Best Resorts Of Summers Gone By
Read More >>