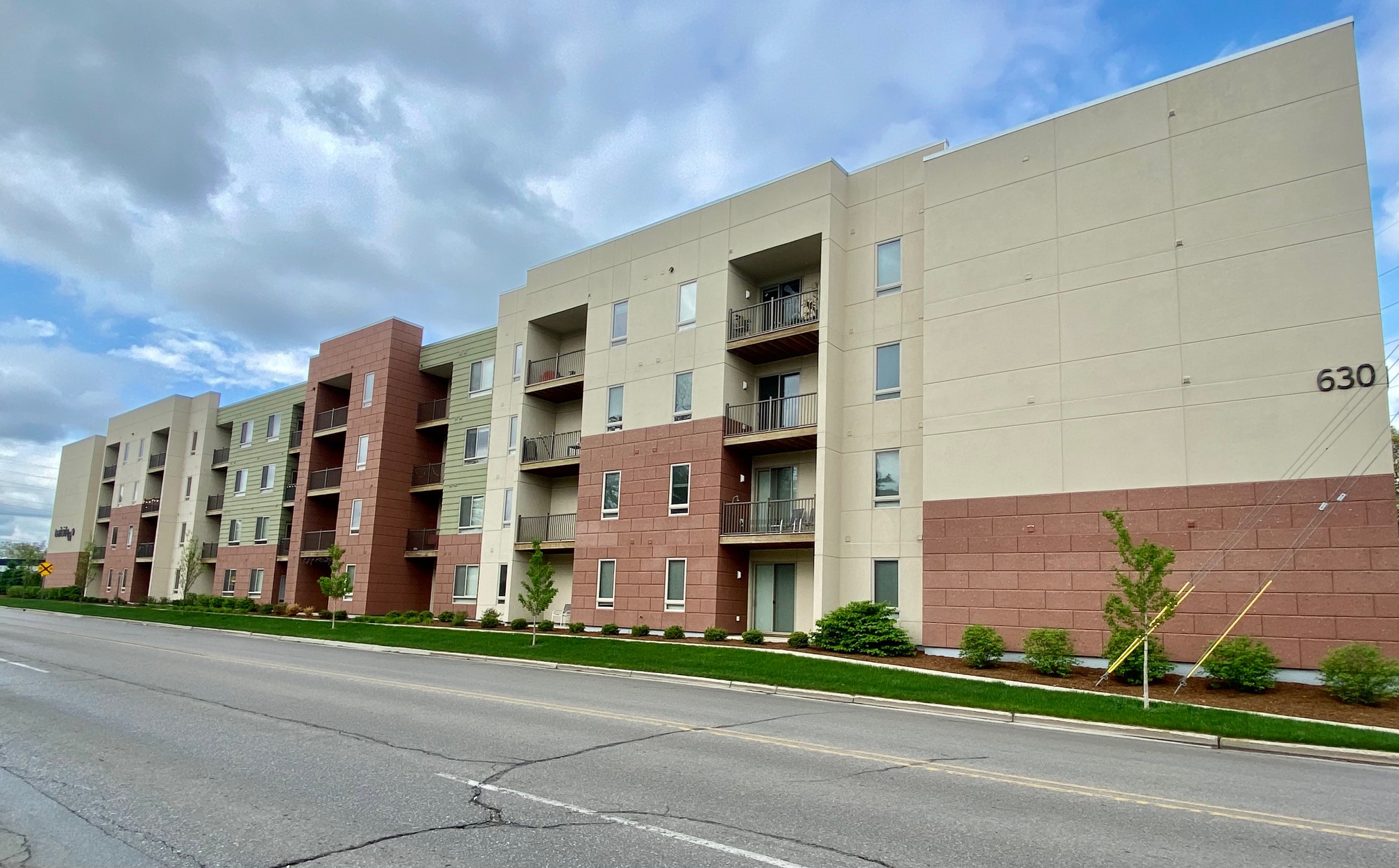 Trailside45 Condo Conversion Prompts City Discussion About Short-Term Rentals, State Bills
By Beth Milligan | June 2, 2021
The planned conversion of the 74-unit Trailside45 apartment complex to condominiums prompted a lengthy discussion at the Traverse City planning commission meeting Tuesday, with commissioners expressing disappointment in the impending loss of year-round rentals and concerns about an increase in vacation rentals. Several commissioners sharply criticized a proposed set of state bills that aim to ban communities in Michigan from regulating short-term rentals, a move Chair David Hassing said could further displace local workers and result in Traverse City being "hollowed out" by vacation rentals.
City staff put Trailside45 (pictured) on the planning commission agenda for discussion after officials received numerous emails and calls from residents opposed to plans to convert the apartment units to condominiums priced up to $300,000. Traverse City investment firm Cochran Booth & Co. – which recently purchased Trailside45 from Alpha Development/Westwind – told The Ticker the conversion to condos will help provide a "reasonable price point" for first-time buyers to purchase their own homes near downtown Traverse City.
The company is converting the third and fourth floors to start, giving current tenants at least 120 days' notice to either purchase their units or move out of the building, with plans to convert the lower floors after the upper units sell out. Trailside45 is located in a C-3 zoning district, which allows for unlimited vacation rentals. While Cochran Booth & Co. said there will be in-house limitations on how often unit owners can rent out their condos, the company also acknowledged that the new homeowners association could eventually write its own rules, potentially removing any restrictions.
Several tenants expressed anger and betrayal over the apartment complex conversion plan, noting Trailside45 was built and marketed as an affordable housing development for workers supported by prominent groups like Traverse Connect. City planning commissioners echoed some of those remarks Tuesday. Planning Commissioner AnnaMarie Dituri said she spoke to tenants working for some of the largest employers in the region who said Trailside45 was one of the only housing options they could afford. The building is "one of the very few apartment options that are in this city…and it's just pretty frightening to see that even somebody with a good-paying job in this area is going to have one less option," she said.
Chair Hassing agreed. "It's a frustrating topic to see long-term housing go away," he said, noting that over 100 people lived in the building. "It's a real shame that we're losing those long-term residences and (that they're) likely being replaced by mostly empty apartments, except for the summer." Hassing said that if it was common knowledge that the condos could be used as investment properties for short-term rentals, it would likely deter many homeowners from buying a unit as a year-round residence. "It's not a really welcoming invitation to live there," he said.
Planning commissioners debated whether there was anything they could do to address the situation, including possibly limiting the number of short-term rentals in the C-3 district. City officials last year limited vacation rentals in the C-1 and C-2 districts to either one unit or 25 percent of units in a building, depending on the building size. City Planning Director Shawn Winter said that rule was a "nice approach" that allowed developers to make some revenue from vacation units, while ensuring the rest of the building was used as long-term housing. However, a set of bills being proposed in the state legislature that would ban communities in Michigan from regulating short-term rentals caused commissioners to question whether it was even worth the city's time right now to tackle any rule changes.
Bill 4722 in Michigan's House of Representatives and Bill 446 in the Michigan Senate were both recently approved in their respective committees. If passed into law, the bills would ban communities from requiring homeowners to get licenses or permits to list their residential properties on websites like VRBO and Airbnb. The bills allow for nuisance ordinances – cities could regulate things like noise and number of occupants, for instance – but only if those rules were applied equally to all types of residences. While the Michigan Realtors Association has strongly pushed for the bills' passage, saying deregulation would help owners maximize their property values, the Michigan Municipal League has opposed the legislation, saying it amounts to a state takeover of local zoning control and ignores the unique needs of different communities.
City planning commissioners expressed wariness about what would happen to the Traverse City market if vacation rentals were to suddenly become unregulated. "We will lose a tremendous amount of housing in this city," said City Commissioner Brian McGillivary, who also sits on the planning commission. McGillivary predicted many property owners would split their lots to have both a primary house and a vacation unit on-site, and that "all of the ADUs (accessory dwelling units) will go short-term" in the city. Hassing foresaw "the possibility our city could be hollowed out with the advent of deregulating," predicting the community "would see a drastic change in what the city is like, what the year-round population becomes."
Some planning commissioners said they had reached out to state representative John Roth (R-Traverse City), a sponsor of the legislation, to try and dissuade him from backing the bill. "He just cannot see the necessity of local municipalities to be extensively (involved) in this decision-making process, and we just did not agree," said Dituri. Planning Commissioner Christopher Martin offered a different viewpoint, saying he believed building more housing was the best approach to addressing the region's shortage, not trying to "regulate what's affordable." Martin noted that tourism is part of the backbone of the region's economy and that visitors staying in vacation rentals pour money into local restaurants and businesses. Dituri, however, said those businesses wouldn't survive without local workers, noting that many employees had to work two jobs just to afford Traverse City rent. "We cannot have these businesses to support the tourist industry if we don't have a living wage and if we don't have affordable housing," she said.
Winter said the Traverse City commission will be asked next week to pass a resolution opposing the passage of Bill 4722 and Bill 446. In the meantime, planning commissioners agreed their best strategy as a board to address the housing shortage was to continue exploring rule changes that would allow for more infill housing in the city, particularly in neighborhoods where short-term rentals are banned. Planning Commissioner Janet Fleshman also suggested city officials look at attaching requirements to certain types of development; for example, requiring developers to provide a certain amount of affordable housing in exchange for being allowed to build to a maximum building height. "That's a pretty tough lift politically, but if we don't want to be a gentrified community…we've got to put some teeth into providing (affordable housing)," she said. "A healthy community is a diverse community."
Comment
City Wrestles With Building Height Rules
Read More >>
City Approves Safe Harbor Weekend Day Center
Read More >>
Former Employee Arrested After Construction Trailer, Tools Totaling $49K Stolen
Read More >>
Numerous Downtown Improvement Projects, Events On Deck
Read More >>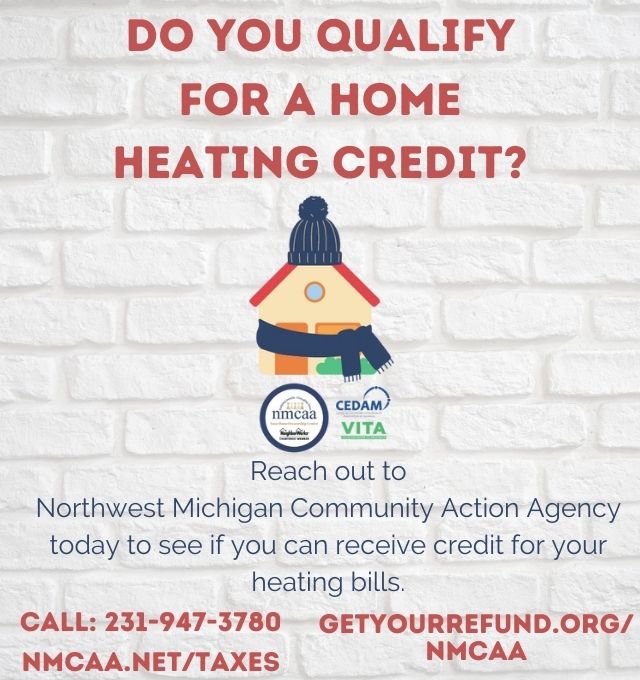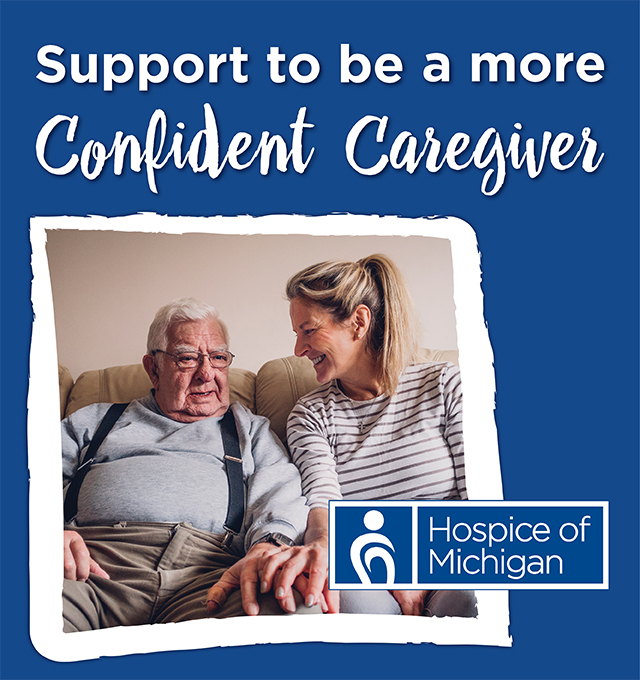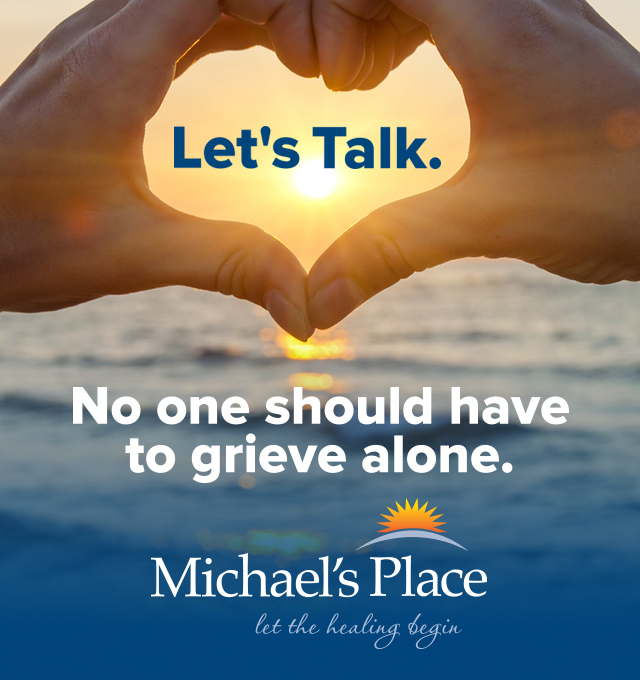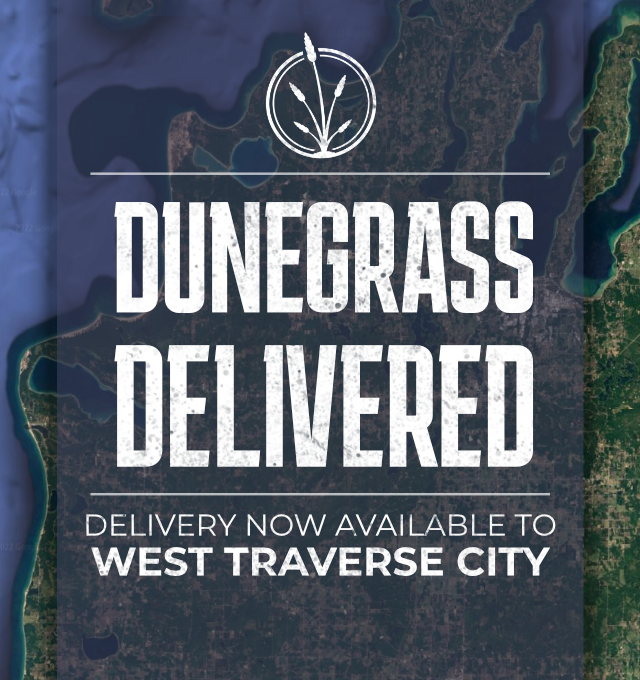 Local Real Estate Sales Flat, While Prices Continue To Escalate
Read More >>
GT County Commissioners To Talk Community ARPA Requests, School Resource Officers
Read More >>
Recess Takes A Road Trip To Short's Pull Barn In Elk Rapids!
Read More >>
Public Barrel Racing Event Set For Flintfields Saturday
Read More >>
85 Years Of Child & Family Services
Read More >>
The Good, The Bad, And The Ugly: Five Takeaways From A Chaotic Summer At Local Restaurants
Read More >>
Food Sovereignty Program Sees Third Harvest For Grand Traverse Band
Read More >>
City Commissioners To Vote On Bonding $8M In Water, Sewer Projects
Read More >>
TC Housing Commission & BATA Close On LaFranier Property, Prepare To Move Forward With Housing/Transit Center
Read More >>
Full-Scale Renovation Coming To Turtle Creek Hotel
Read More >>