Traverse City's First Medical Marijuana Dispensary Weeks Away
By Craig Manning | Sept. 30, 2019
With the deadline for final inspections fast approaching, the 13 companies awarded medical marijuana permits by the City are racing to get things ready on time – and Traverse City will likely see its first medical marijuana dispensary opening in the next three weeks.
Eric Ryant of Joint Ventures MI, LLC says he's hoping to open his Traverse City location by mid-October. Drawn fifth in the May lottery, Joint Ventures will occupy the building at 752 Munson Avenue (pictured), also known as the former home of Life Story Funeral Home. Ryant is not a local: his initial permit application lists a mailing address in Boulder, Colorado. However, he says Joint Ventures is active in several states and has ample experience building out new stores and opening them in a timely fashion. He's had a contractor renovating 752 Munson with a focus on new security features, and started interviewing prospective employees on Thursday. His goal is to be the first provisioning center to open in Traverse City.
"We are moving ahead as planned," Ryant says. "We'll get our certificate of occupancy from the contractor soon, and then we should be getting our inspections done the first week of October. Our target date for opening is around October 15."
City Clerk Benjamin Marentette's office is now in the process of seeking status updates from all 13 businesses that received provisional permits. All of those permits are set to expire November 6.
If any were to expire, the Clerk's office would refer back to the lottery order it drew in May, moving down the list and awarding new permits to companies in slots 14, 15, and so on. Marentette says there are two ways for the currently-permitted businesses to avoid the permit expiration: Option one is for the businesses to pass "all final inspections" and receive a final, full permit from the City Clerk's office before the deadline. Option two is to apply for an extension.
"Two of the thirteen applicants have already requested the one-time six-month extension, which is wholly decided by my office," Marentette tells The Ticker. "In order for me to grant that extension, [the businesses] need to show 'good cause.' We have requested additional information from them in order to make that decision."
One of the businesses that will be seeking a permit inspection from the City Clerk's office is Green Peak Innovations, picked seventh in the initial lottery. Joe Neller, co-founder and chief government affairs officer for Green Peak Innovations, says the company is working through the process as fast as it can, which likely won't be quite fast enough to hit the November 6 deadline. The process so far has involved drafting construction drawings, getting permitting approvals from both the City of Traverse City and Grand Traverse County, and initiating construction. Neller says the dual permitting process took slightly longer than expected.
"If everything goes according to plan with our construction timeline, our anticipated opening date would probably be sometime during the week of November 11, which would be slightly past the November 6 deadline listed in the ordinance," Neller says. "So, we are reaching out for a slight extension."
Green Peak Innovations will occupy 822 East Front Street, the former home of Signature Salon. As with Joint Ventures, Traverse City won't be Green Peak's first rodeo in the marijuana industry. Neller calls the Dimondale-based company "the largest vertically licensed operator in the state of Michigan," and says that it already has three provisioning centers operating in the state – in Bay City, Newaygo, and White Cloud. Another two are close to opening – in Ann Arbor and Nunica – and 20 more are in early stages of development.
While Neller is disappointed that Green Peak Innovations won't hit the deadline – and therefore probably won't be the first dispensary to open locally – he does appreciate the strict nature of Traverse City's ordinance.
"The Traverse City ordinance does require good-faith efforts to get open, which I think is a good thing," Neller says. "We've seen a lot of municipalities that didn't have a clause with that requirement, and what happens is you see a lot of real estate speculators come in, write a good application, attach it to a property, and then never really have any intention to do anything with that project other than sell it to another company, who then can bring it to reality. I think Traverse City was very smart with this provision they included in their ordinance."
Comment
For Kristin Rice, Space Is The Place x2
Read More >>
Space: The Next Frontier For Pugsley?
Read More >>
New Publication Provides Access To Local Demographic Data
Read More >>
Woman Arrested For Drunk Driving After Getting Stuck In Snowbank
Read More >>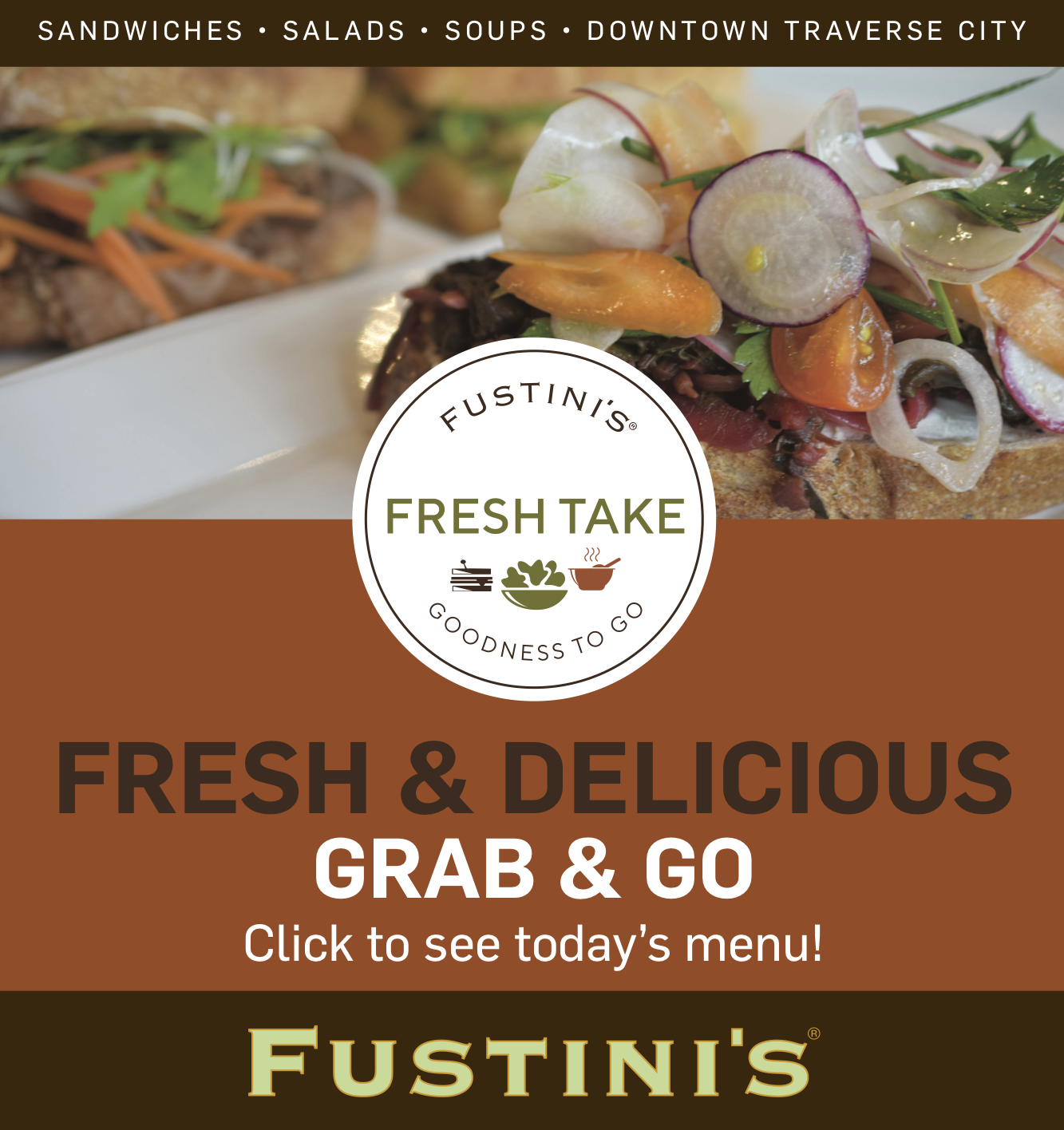 Local Child Care Study Outlines Shortcomings
Read More >>
Hunting For WWII Aircraft, U-Boat In Grand Traverse Bay
Read More >>
Palmer Woods Expansion, M-204 Bridge Project Coming To Leelanau
Read More >>
New Combined Job Fair To Debut
Read More >>
Planning For 2020 Traverse City Ironman Continues, As Does Debate
Read More >>
Another Local School Goes Solar
Read More >>
Save The Date: March Recess At State Street Market
Read More >>
Car Crashes Into Empire Township House
Read More >>
TIF 97, Jail Mental Health, Proposal To Combine Elected Positions Top County Agenda
Read More >>
Couple Arrested For Assaulting Teen
Read More >>