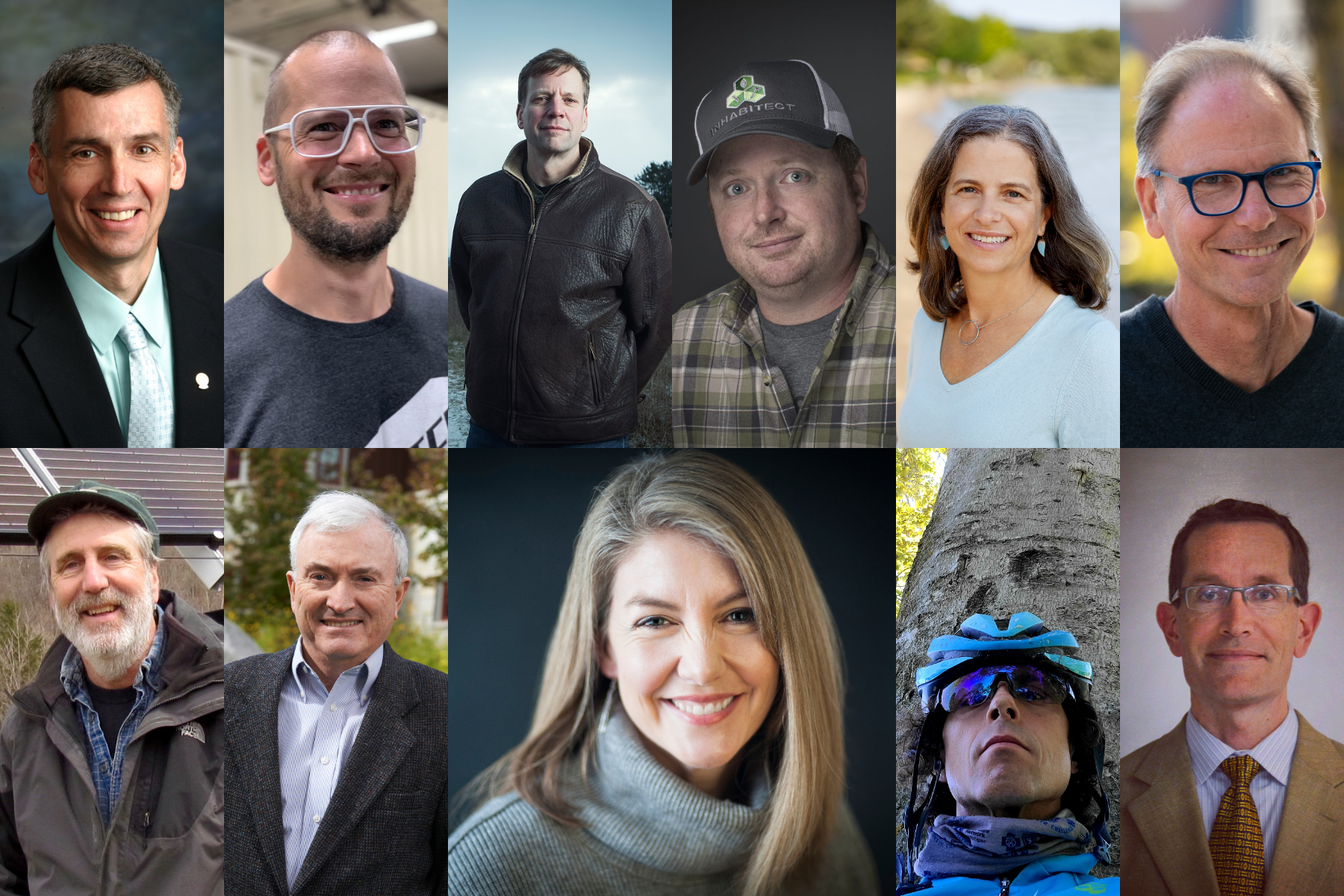 Traverse City's Green Leaders
By Craig Manning | Nov. 7, 2021
As the environmental movement gains serious momentum globally, it's no secret that the Traverse City area has boasted some impressive "green leaders" for decades. Here are just 11 of them (listed and pictured in alphabetical order) leading the charge in areas of green business, alternative energy and environmental preservation -- in their own words.
Tony Anderson, GM, Cherryland Electric
Green claim to fame: Cherryland planned, built and sold out the first community solar project in Michigan in partnership with Traverse City Light and Power, in operation since 2013. We were also the first utility in the state of Michigan to do a pilot of Michigan SAVES; the first in the state and first in the nation to do a low-income solar pilot project; the first and only utility in the state to offer a $2,000 rebate on electric vehicles; and one of five electric cooperatives in Michigan with a wholesale power supply portfolio that is over 60 percent carbon free.
What Traverse City needs most to be a green leader: Less talk, more action. Goals in far-off years are mere words. We need projects in the ground and plans put into action.
Nathan Bildeaux, Co-founder, Traverse Solar
Green claim to fame: When Traverse Solar was founded, we wanted to be thought leaders in the renewable energy technology sector…That's where we came in with the idea that everyone should have access to a simple and reliable means to move solar panels (that) follow the sun. We engineered and now manufacture a solar panel tracker…By pointing panels directly at the sun, power generation increases by 30 percent in the non-winter months and 70 percent during the snowy season…"
What Traverse City needs most: Traverse City needs green leaders that are not afraid to be vocal, steadfast voices for sustainability. We need a unified strategy to guide our decision-making that makes environmental stewardship a priority. We entice visitors to the area by touting our great outdoors.
Glen Chown, Executive Director, Grand Traverse Regional Land Conservancy
Green claim to fame: For three decades, I have been honored to oversee the Conservancy's efforts to protect significant natural, scenic and farm lands in Antrim, Benzie, Grand Traverse, Kalkaska and Manistee counties. To date we have preserved some 46,000 acres of land and 149 miles of shoreline in the region. This includes protecting and establishing 44 Conservancy-owned nature preserves and sanctuaries, as well as 30 publicly owned parks and natural areas.
What Traverse City needs most: We need to encourage more private-public partnerships and more collaboration in the future. There are tremendous challenges that require innovative thinking, substantial investments of time and treasure, and what we at the Conservancy like to call 'radical interdependence.'
Nathan Griswold, President, Inhabitect
Green claim to fame: I was lucky enough to play an active role in the development of the green roof industry in North America. This experience has allowed me to work on over 1,000 green roof projects, with a growing list of projects here in northern Michigan. I founded Inhabitect in 2013 with the hope of creating lasting change in the place that I have always called home: northern Michigan.
What Traverse City needs most: Traverse City and the surrounding townships, communities, and counties must adopt policies, mandates, and incentive programs that are supportive of green stormwater infrastructure. Stormwater must be infiltrated first and then slowed and cooled down before entering our rivers, lakes, and bays. Managing water with natural landscapes, vegetated rooftops, and other permeable surfaces will help to reduce problems with stormwater and sewage overflows within the city limits.
Liz Kirkwood, Executive Director, For Love of Water (FLOW)
Green claim to fame: My legal and advocacy work to shut down Line 5 has been important in this multi-year collaborative campaign to protect our Great Lakes from a catastrophic oil spill. Early on, our founder Jim Olson and I identified the State of Michigan's role as public trustee as one of the key levers to revoking and terminating the Line 5 easement in the Straits of Mackinac. We dug up the original 1953 easement from the DNR offices and documented Enbridge's egregious and ongoing violations; we consulted with risk experts to evaluate and report on alternatives to piping oil through the heart of the Great Lakes; we joined and helped build the Oil & Water Don't Mix Campaign to engage and empower citizens, lawmakers, advisory boards, and task forces; we published the first economic analysis of a Line 5 pipeline spill; and we continue working every day with committed partners and the tribes to uphold the State of Michigan's sovereign right to protect the Great Lakes…"
What Traverse City needs most: To protect this 'Freshwater Capital in the Great Lakes,' as I like to call it, we must be proactive and articulate a sustainable vision centered around water. It will require green or blue leaders to connect with passionate people in every sector of business, government and nonprofit.
Bill Latka, Producer/Director/Business Owner, Storylicious and Rivet Entertainment
Green claim to fame: Near the end of my 20 years living in Los Angeles…my writing partner and I sold a documentary series about climate change solutions to Discovery Channel. My team spoke daily with leading climate scientists and sustainability experts worldwide to inform our story during the 18-month research and writing phase. I traveled the globe and saw firsthand the impact our overheating climate was already exacting on people and the planet. When I moved back to Traverse City in 2008…I committed myself to support nonprofits and companies here and across the state working on climate and sustainability solutions…I co-founded and still work on the Oil & Water Don't Mix campaign to shut down the Enbridge Line 5 oil pipeline in the Straits of Mackinac. I grew the Michigan Climate Action Network social media presence to one of the largest in the state. I'm now launching a climate solutions storytelling project called See Change (seechangemedia.org) to activate the public to scale up the implementation of climate solutions.
What Traverse City needs most: Traverse City is a hotbed of environmental activism precisely because it's in the middle of 21 percent of the world's fresh surface water.
Jim Lively, Climate and Environment Program Director, Groundwork Center for Resilient Communities
Green claim to fame: More than a decade ago, I was very involved in organizing the regional Grand Vision public input process. In 2013 I was an early organizer of the Oil and Water Don't Mix campaign to shut down the Line 5 pipeline. And I'm proud to have been involved in organizing the Great Lakes Business Network and initial efforts around the Michigan Climate Action Network.
What Traverse City needs most: We need to drastically modify our energy system to stop burning fossil fuels as quickly as possible. This is a huge global effort and our region is leading many positive initiatives.
Jim MacInnes, CEO and Co-owner, Crystal Mountain Resort
Green claim to fame: I served for nine years on the Grand Traverse Regional Land Conservancy board; two years on the Michigan Great Lakes Offshore Wind Council; and 10 years as chairman of the Michigan Utility Consumer Participation board…I was named as one of 16 Green Leaders in Michigan in 2010 by the Detroit Free Press, and as Energy Innovator of the Year in 2015 by the Michigan Agency for Energy. I received the Northern Michigan Environmental Action Council's Environmentalist of the Year award in 2017 and was inducted into the Michigan Energy Innovators Business Council Hall of Fame in 2019. At Crystal Mountain, our development team built the first LEED-certified spa and fitness center in the Midwest in 2009. We were the first to install free public EV charging up north in 2011. We re-lamped our 33,0000-square-foot conference center with LED lights in 2012, saving 75,000 kilowatt-hours for energy per year. And we installed an all-electric closed loop geothermal heat pump HVAC system for our 30,000-square-foot inn residences building in 2017.
What Traverse City needs most: Strong advocacy is what is needed the most – for clean water, reduced waste, low-carbon electricity, transmission systems that enable low-carbon electricity, biodiversity, local healthy food or whatever environmental issues you are passionate about.
Kate Madigan, Executive Director, Michigan Climate Action Network
Green claim to fame: Helping found and build the Oil & Water Don't Mix campaign, which helped elevate Line 5 to be a top issue in Michigan and to convince Governor Whitmer to take action this year. Leading the local organizing effort for Traverse City and TCLP to set the first community-wide 100 percent renewable energy goal in the state. Successfully advocating for Governor Whitmer to set a goal for Michigan to be carbon neutral by 2050. Winning the ruling that now allows climate change evidence to be included in a state agency's decision for the very first time; we are now presenting climate evidence as part of the state's decision about the Line 5 oil tunnel. Building and leading the Michigan Climate Action Network (MiCAN).
What Traverse City needs most: Thanks to the goals that the city and TCLP set in recent years, city operations are already powered by 100 percent renewable energy and TCLP has added new solar projects to get to 40 percent renewables soon…But to prevent the climate impacts we are now seeing from getting much worse…we need to get off fossil fuel-powered electricity even faster, and we need to electrify everything – including our buildings and transportation. I'd like to see Traverse City set a carbon-neutrality goal and develop a plan for how our community can get there.
Tim Pulliam, President, Keen Technical Solutions
Green claim to fame: At Keen, we have been able to work across the country in the industrial and manufacturing setting on efficiency-related programs. Through these projects we have removed over 1.5 billion wasted kilowatts from the grid. While these big numbers sound impressive, the amount of waste across that sector in enormous. The most fulfilling changes are the smaller more cultural changes we experience with our team, clients, vendors and at home with our families…
What Traverse City needs most: Our region has an opportunity to be a model. It's one of the reasons for the crazy demand our area has been experiencing. It's going to take big and crazy ideas to protect our local environment while sustainably managing this growth. We have to message it properly so that the new businesses, developers and residents see the value that is attracting them in the first place.
Tim Werner, City Commissioner, City of TC; Board Member, Traverse City Light & Power
Green claim to fame: I feel fortunate to have been part of the efforts in moving both the city and Traverse City Light & Power (TCLP) forward to renewable energy goals. The city in 2016 announced a 100 percent renewable electricity goal for city buildings and city operations by 2020. In the fall of 2018, TCLP announced a goal of 100 percent renewable electricity by 2040 and an interim goal of 40 percent by 2025. The city proper was out in front and I think that helped apply some pressure to TCLP in a positive way.
What Traverse City needs most: To me, it's to continue building momentum. I feel we have momentum and can continue to build it. Part of why I'm excited about the Fish Pass project is that it's a unique project that will attract attention. People will come to Traverse City to see what's going on with that Fish Pass project. We could be doing the same with TCLP's renewable energy goals. All these various aspects of the puzzle – electric vehicles, battery storage, building electrification – we can kind of be out there on the cutting edge of showing other communities what's possible.
This story is excerpted from a larger piece published in the November Traverse City Business News. To subscribe, click here.
Comment
Fall On The Farm: What Local Farmers Are Harvesting & Growing This Season
Read More >>
Employee Pay, Complete Streets, Rooftop Spaces On City Agenda
Read More >>
Are State Education Policies Working Against Rural School Districts Like TCAPS?
Read More >>
A Better Winter: Advocates For Local Homeless Population Get Ready For Winter Operations
Read More >>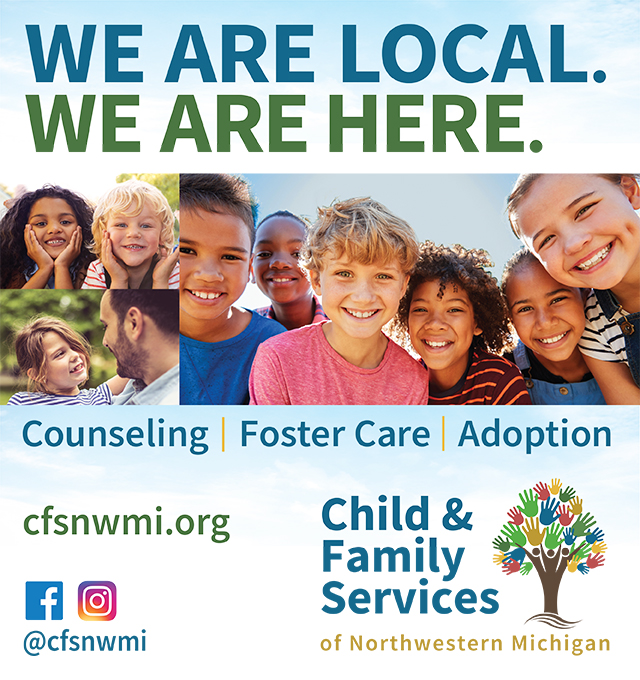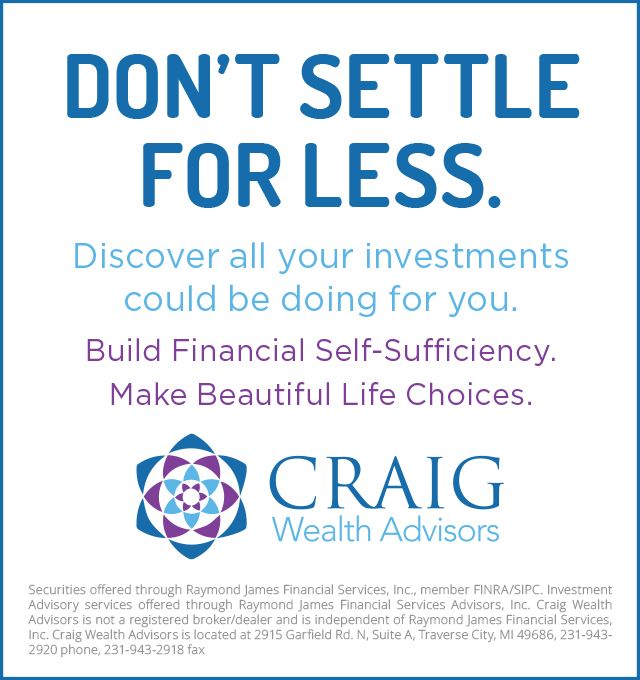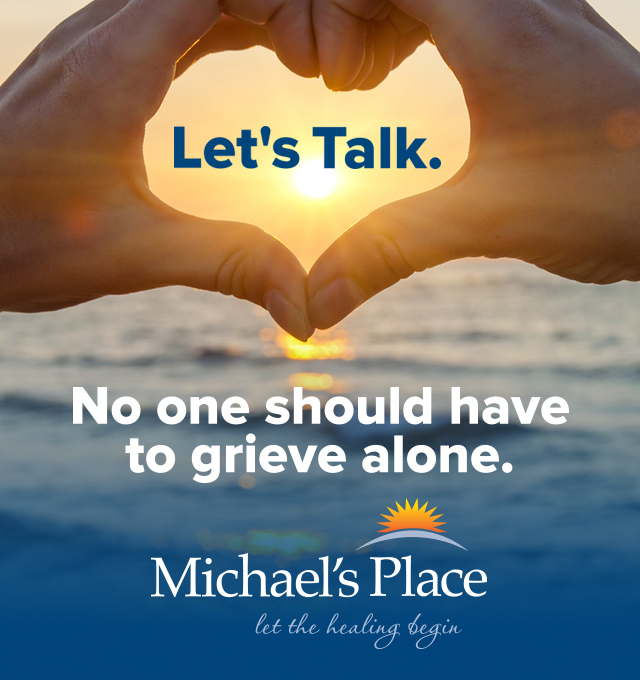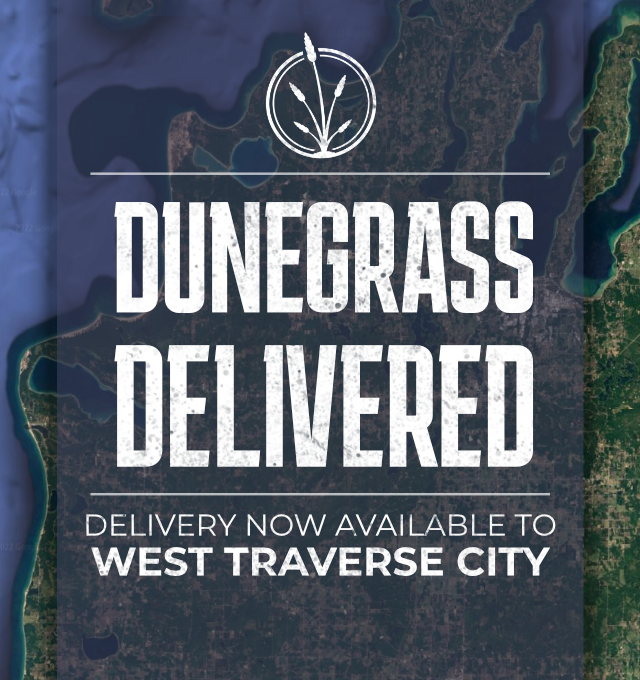 M-22/M-72 Roundabout, Waterfront TART Trail, Pedestrian Crossings Emerge In Road Redesign
Read More >>
Three Nonprofits Win Impact100 Traverse City Grants
Read More >>
313-Unit Development Proposed For Hammond Road
Read More >>
Rotary To Close GO-REC, Withdraws PUD Application
Read More >>
Senior Center, Madison/Jefferson Reconstruction, Governmental Center Parking On City Agenda
Read More >>
Night Closures On East Front Street This Week
Read More >>
Downtown TC Launching New Comedy Festival In February
Read More >>
Garfield Township Residents Weigh In
Read More >>
How Do You Get Millennials To Move To Traverse City?
Read More >>
Over 600 Housing Units On Deck In City - But Variety Is Lacking
Read More >>