Two Design Options Unveiled For Civic Center
By Beth Milligan | Aug. 14, 2020
Two design concepts for the Grand Traverse County Civic Center were unveiled at a public open house Thursday, with community feedback expected to hone the concepts down to one final plan that will be released in September and guide park improvements and planning for years to come.
Grand Traverse County Parks and Recreation is undertaking a process to create a master plan for the 45-acre park, which draws approximately one million visitors each year to the property located in the heart of Traverse City. According to Parks and Recreation Director Kristine Erickson, the Civic Center serves as a "recreational hub" and boasts numerous amenities and user groups, but has challenges with traffic flow, parking, aging infrastructure, and a lack of a cohesive vision. Parks and Recreation hired consulting firm Beckett & Raeder to lead the process of creating a park master plan, which will help the board prioritize improvements and raise funds for projects through community campaigns and grant applications.
An online survey distributed this spring garnered nearly 1,600 responses from the community on upgrades they most wanted to see, with additional residents weighing in at a June open house and another 103 youth participating in a focus group this summer. Based on that feedback – which prioritized walking track, skate park, playground, and cycling improvements, along with traffic circulation, parking, and landscaping enhancements – Beckett & Raeder created two conceptual design plans that were unveiled Thursday (pictured).
Options A and B have several commonalities: Both call for expanding and screening the western parking lot, adding more parking in the northwestern quadrant, consolidating and expanding the southern playground area (including adding more universally accessible amenities), installing exercise stations in key areas around the walking track, adding two pickleball courts, redesigning and expanding the skate park to be more of a "street plaza-style" skate park, adding/renovating restrooms in the southern quadrant, and making connectivity and landscaping upgrades throughout the park. Those include a 20-foot wide brick-paved park "promenade" extending along the park's northern edge and leading to the heart of the park where the softball and baseball fields are located. Such a boulevard would enhance the aesthetics of the Civic Center's northern section – bordered by the busy and noisy East Front Street – and offer enticing views into the park to drivers passing by, says Beckett & Raeder Senior Associate and Landscape Architect Tim Knutsen.
Knutsen says Option B is "more developed and more ambitious" than Option A, with several additional upgrades. Notably, the plan calls for removing one baseball field to make way for a second ice rink at Howe Arena, along with a six-unit batting cage. The plan calls for demolishing the Norte wheelhouse building in the northern section and relocating and expanding Norte into its own consolidated activity center in the southeastern section of the park, complete with a new building, bike safety course, and pump track (Norte is currently divided between two different facilities at the north and south ends of the park). Where the existing Norte wheelhouse building is today, a plaza would be installed at the middle of the new promenade to include an interactive water feature, similar to a splash pad.
Option B also suggests adding amenities like bocce and horseshoe courts at the Civic Center and offering an improved stage with a band shell in the amphitheater area. While both plans call attention to improving the park's multiple entrances, making them more pronounced and inviting, Option B's design is more dramatic – notably at the northeastern section near the Dennos Museum Center. Plans there call for redesigning the park entrance to include multiple sculptural art exhibits and a foot trail with benches and overhead string lights.
Looking over the design concepts at Thursday's open house at Howe Arena, Norte Executive Director Ty Schmidt said he was excited about the possibilities for the park. Though Norte has invested money and time into redeveloping the wheelhouse building, Schmidt acknowledges it's challenging being divided into two separate areas of the park and says he's intrigued about the possibility of converting the Civic Center's underutilized southeastern quadrant into a more "permanent, well-designed" cycling park. "It's not just Norte's though, it's open to the public…so as long as it fits with the overall flow of the park and is something the community wants, I think it's awesome," he says.
Beckett & Raeder will take the feedback collected from Thursday's open house and use it to refine the two concepts down into one final master plan. Because of the pandemic, online feedback is also being welcomed: Parks and Recreation will have the two concepts on the department's website starting today (Friday) and will collect input on the design plans through the end of next week. Knutsen says that the final plan could include elements of both concepts – for example, pulling the proposed location of a redesigned skate park from one plan, while grabbing the bocce courts or second ice rink from the other. The final plan, which will include cost estimates for each improvement project, will be presented to the Parks and Recreation board on September 10.
Knutsen says that having a master plan makes it more likely Parks and Recreation will be successful in applying for grants, and can also help with community fundraising. However, he also notes that a master plan is intended to guide long-term planning – meaning not every proposed improvement will happen overnight. "It's helpful to remember that so people don't get intimidated and think, 'Oh, we have to do all this at once by next year'," he says. "It'll be a document that can be used for potentially the next 15 to 20 years."
Comment
Fall On The Farm: What Local Farmers Are Harvesting & Growing This Season
Read More >>
Employee Pay, Complete Streets, Rooftop Spaces On City Agenda
Read More >>
Are State Education Policies Working Against Rural School Districts Like TCAPS?
Read More >>
A Better Winter: Advocates For Local Homeless Population Get Ready For Winter Operations
Read More >>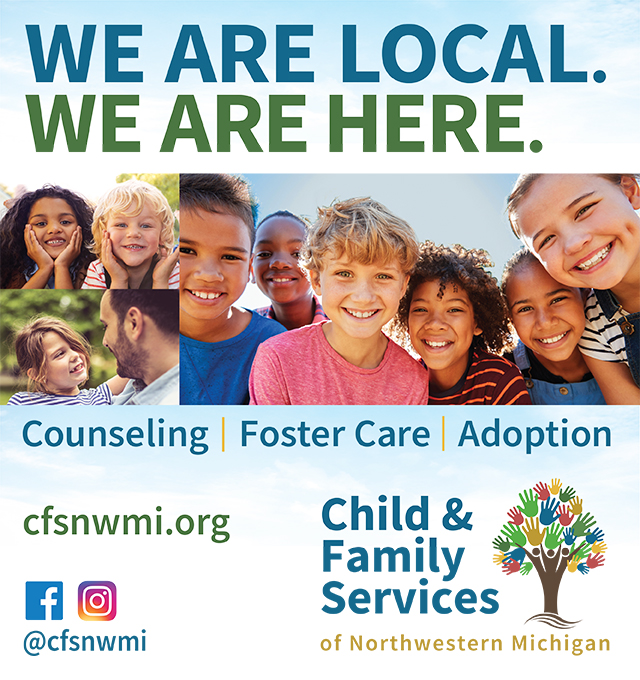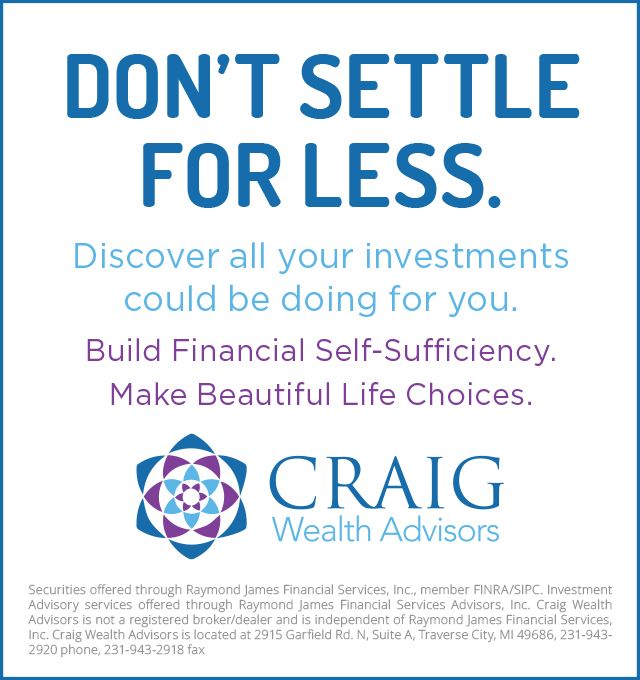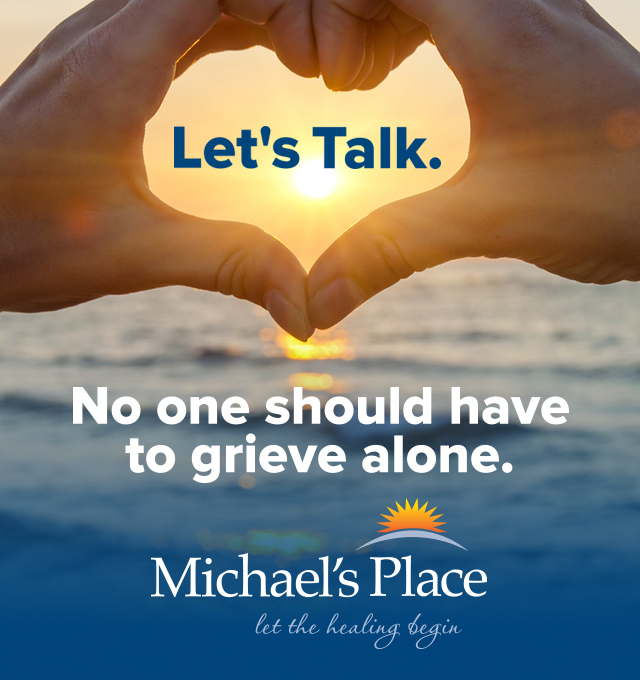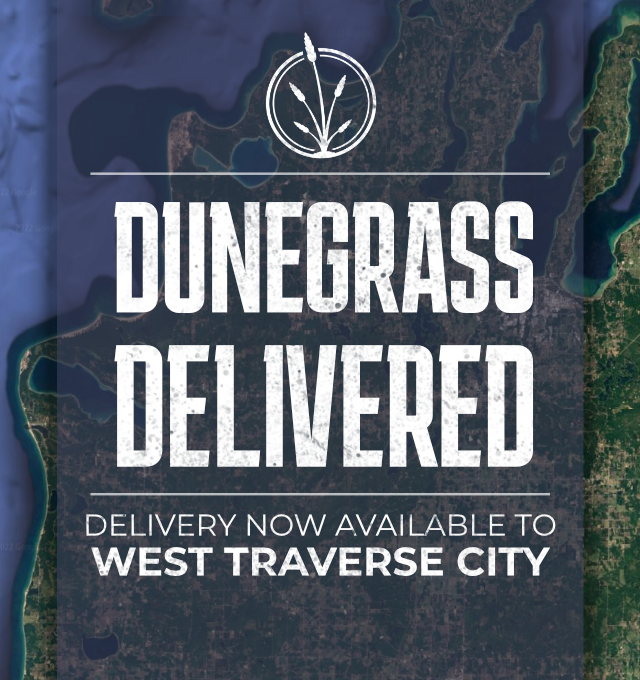 M-22/M-72 Roundabout, Waterfront TART Trail, Pedestrian Crossings Emerge In Road Redesign
Read More >>
Three Nonprofits Win Impact100 Traverse City Grants
Read More >>
313-Unit Development Proposed For Hammond Road
Read More >>
Rotary To Close GO-REC, Withdraws PUD Application
Read More >>
Senior Center, Madison/Jefferson Reconstruction, Governmental Center Parking On City Agenda
Read More >>
Night Closures On East Front Street This Week
Read More >>
Downtown TC Launching New Comedy Festival In February
Read More >>
Garfield Township Residents Weigh In
Read More >>
How Do You Get Millennials To Move To Traverse City?
Read More >>
Over 600 Housing Units On Deck In City - But Variety Is Lacking
Read More >>