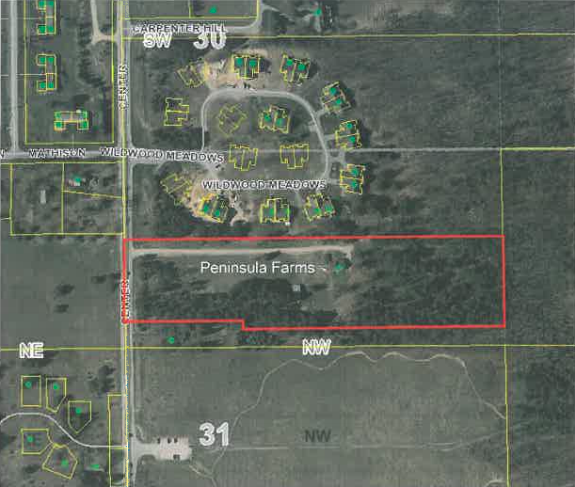 Two New Neighborhoods Planned For Old Mission Peninsula
By Beth Milligan | Jan. 13, 2021
Two new residential developments could soon be coming to Old Mission Peninsula after Peninsula Township trustees Tuesday gave the preliminary green light to both projects to move forward.
Sean McCardel Construction has a purchase option on nearly nine acres of land at 6960 Center Road just north of Pelizarri Natural Area and south of Wildwood Meadows subdivision (pictured). The company plans to build a 10-unit, single-family residential condominium subdivision called Peninsula Farms, with homes situated on lots starting at a half-acre in size. The current long-term owners of the property, James and Carolyn Carroll, have an existing home on the site that would be incorporated into the new neighborhood as one of the 10 residences.
According to project plans, the development would be accessed by a new private road called Peninsula Farm built off of Center Road. Homes would be hooked up to municipal water and sewer. Developers noted in their application that they invited representatives from the Grand Traverse Regional Land Conservancy to tour the property – which currently consists of 75 percent woodlot and 25 percent open meadow and turf lawn – to investigate the potential of conveying part of the eastern section of the property for natural resource preservation.
"Land Conservancy representatives were pleased with the quality of the forested area on the east end of the site," the plans note. "They also identified some less desirable, invasive tree species in the center of the site where the development is proposed."
Peninsula Farms as proposed is a use-by-right development, meaning township trustees must generally approve the project as long as it meets township zoning standards. One potential area of concern was raised Tuesday about plans to include a pedestrian easement in the neighborhood that could eventually allow for a trail to be built between the subdivision and Pelizarri Natural Area. Peninsula Township Director of Planning and Zoning Randy Mielnik said the possible future trail would "mean people in that subdivision would not have to get in their car and drive around" the corner just to reach the park.
However, the trail would cross what is now property privately held by Laura and Bill Serocki, the couple pointed out in letters to township officials. The Serockis expressed concerns that including the easement in project plans could potentially lead to a trail being built up to their property line in anticipation of future expansion on to the park, which they said could encourage trespassing on their land. "We feel that we are being set up for more problems going forward," Bill Serocki wrote, adding that the couple already experiences "significant trespass problems" as a result of being located next to Pelizarri Natural Area.
At Tuesday's meeting, a project representative said there were no plans to build a trail from Peninsula Farms up to the Serocki property line. The company was "not going to encourage trespassing," the representative emphasized, adding that the easement was included in site plans to make it clear that if it ever became possible in the future to build a trail all the way between Peninsula Farms and Pelizarri Natural Area, the development group intended to do so. Trustees unanimously approved the project plans, with final staff review still required once engineering is complete.
Township trustees also gave conceptual approval Tuesday to a proposed small residential development called Bella Vue located a quarter mile north of the Center Road and Bluff Road intersection. Project plans call for using a planned unit development (PUD) – a zoning plan tailored to a specific property – to create five residential lots with access from a private road that would be constructed off of Center Road. The total project site is 4.25 acres. Township rules usually require PUDs to be on parcels at least 20 acres in size. The rule can be waived, however, if officials determine the proposed development would be a "suitable and reasonable use of land" compared with conventional development.
That loophole caused the project to ping-pong between township trustees and planning commissioners for review after a public hearing was first held on Bella Vue this summer, with planning commissioners eventually giving their blessing in late fall to waiving the acreage requirement for the PUD. Trustees also gave their unanimous approval Tuesday, though staff emphasized the green light was only conceptual and that the project will require additional approvals further along in the planning and engineering process at both the planning commission and trustee levels. Mielnik noted the subdivision is located on a "very challenging site" that has a 50-foot change in elevation, and that officials will be closely inspecting 3D modeling and grading/vegetation plans for the property because of its steep topography prior to giving approval for construction to begin.
Comment
One Week Left To Nominate A 40Under40 Candidate
Read More >>
Torch Lake Takeover
Read More >>
TCAPS Set To Release Ann Cardon Memo
Read More >>
At 79, With 50 Years On The Job, Steve Drake Is Just Getting Started
Read More >>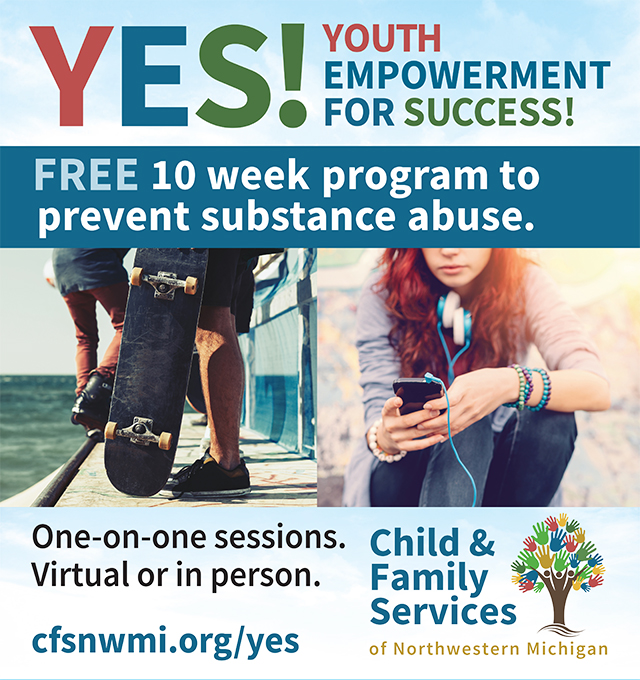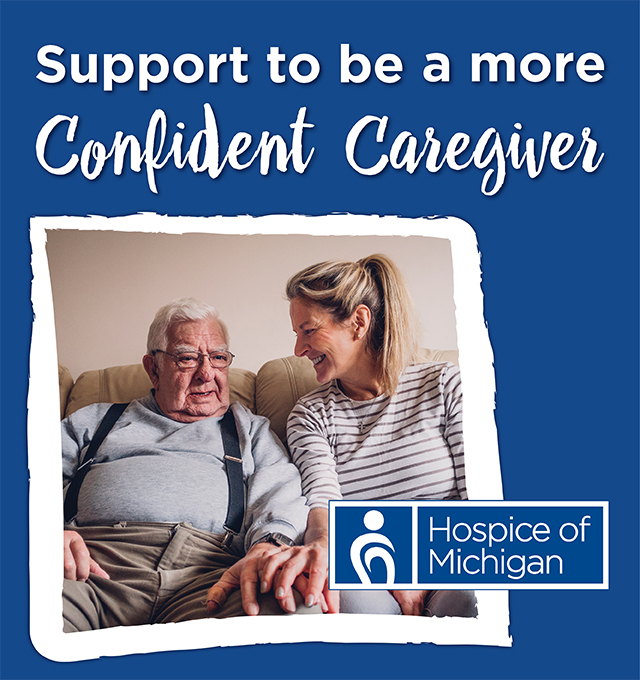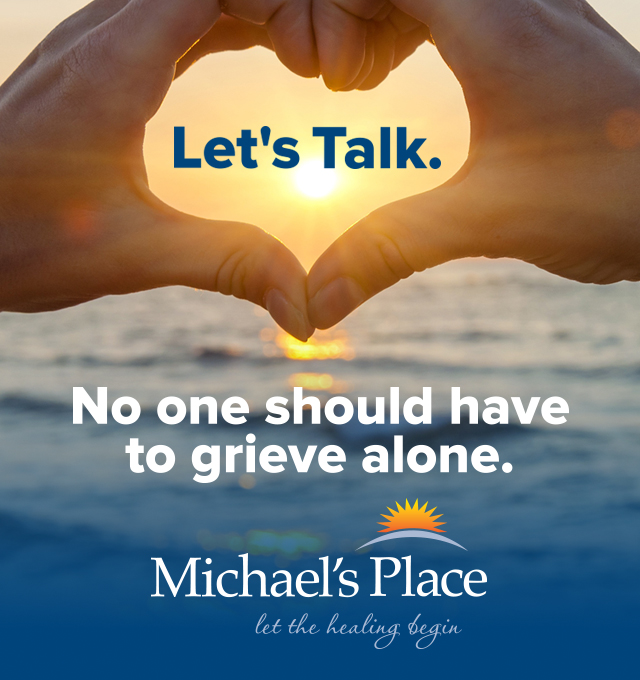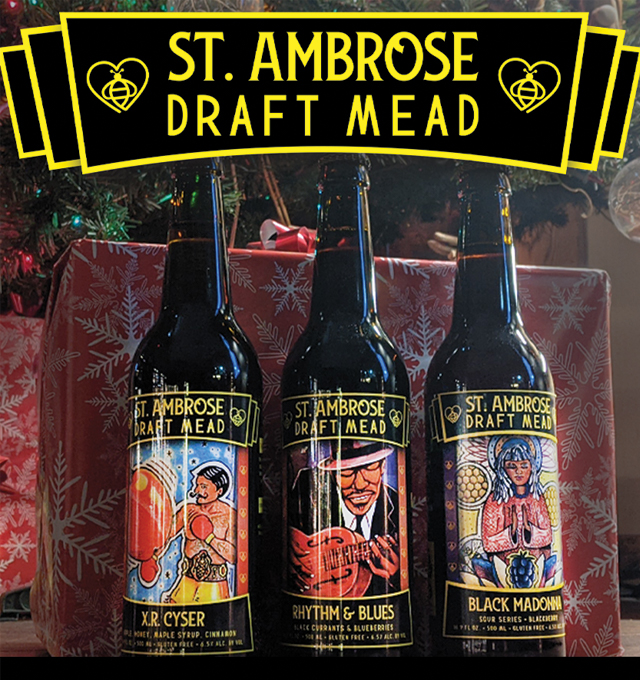 Farmers Markets Come Back To Life; Traverse City's Has Big Plans For The Future
Read More >>
Cass Street Bridge Work Starts Monday
Read More >>
More Than Just Real Estate: Local Businesses Hit The Market
Read More >>
Northern Michigan's Two Big Golf Tournaments Return
Read More >>
TC Light & Power Approves Solar Deal, Rate Increases
Read More >>
Interlochen Announces Summer Concert Lineup
Read More >>
City Enters Final Push To Complete Boardman River Plan
Read More >>
TCAPS Announces Early Release Days This Week Due To Heat
Read More >>
City Passes 2021-22 Budget, Approves Putting Up Pride Flag At Clinch Park
Read More >>
Authorities Investigating Long Lake Road Crash
Read More >>