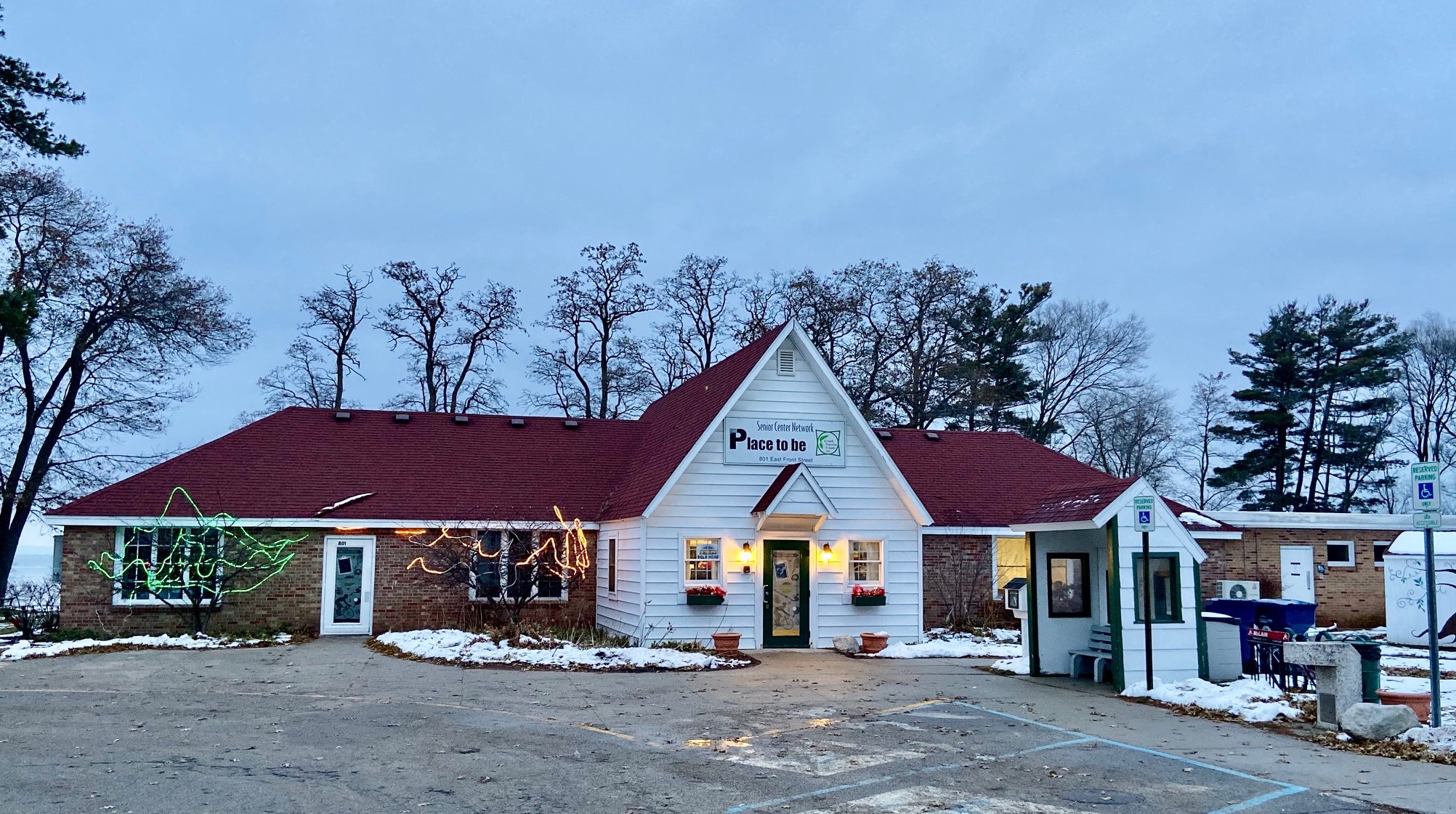 City Commission Facing Busy Study Session Agenda
By Beth Milligan | Dec. 9, 2019
Traverse City commissioners could be in for a marathon study session tonight (Monday) at 7pm at the Governmental Center as they tackle several subjects with significant public interest, including the redesign of the city-owned Senior Center, extension of downtown boundaries and TIF 97, changes to building setbacks, snow removal plans for this winter, and a contentious four-way stop at West Front and Madison streets.
Environment Architects, a local firm hired to provide design and public outreach services for building a new Senior Center on East Front Street to replace the existing deteriorating facility, will give commissioners an update tonight. The presentation is one of several the firm has made in recent weeks to local boards, including both the city and Grand Traverse County Parks and Recreation boards and the Grand Traverse County Commission. Environment Architects has presented four different design options for the new Senior Center, with the most popular calling for constructing the building on the northeast corner of the property, opening up views and access to Grand Traverse Bay.
Senior Center users shared their priorities for amenities to be included in the redesign, with beach access, a covered porch, a community room/events hall, outdoor tennis/pickleball/shuffleboard courts, and a lounge topping the list. Parks and Recreation commissioners also recommended adjustments, including on parking (reconsidering excessive spaces and using permeable pavement where possible) and the layout of facility amenities. Concerned about rising water levels, the group also recommended locating the building back at least 75 feet from the bay, instead of the minimum 50 required under the city's ordinance. City commissioners will weigh in with their feedback on design options, with the public also able to give comment tonight. Environment Architects is expected to take feedback from all the local boards and residents and fine-tune a final design that will return for approval later.
Setbacks will also be a topic of discussion in a presentation from City Planning Director Russ Soyring, who will review a recommendation from the city planning commission to require buildings to be set further away from the road along several major city corridors. The change, aimed at creating a more friendly pedestrian environment by increasing room for wider sidewalks and more city tree plantings, would affect US-31, M-37, M-72, M-22, Garfield Avenue, Fourteenth Street between Division Street and Cass Street, and Eighth Street between Union Street and Munson Avenue. The new proposed rule changes state that for the corridors in question – which generally have right-of-ways under 100 feet wide – buildings must be set back either the distance already established for that district or at least 19 feet from the back of the curb, whichever is greater.
Since most five-lane roads typically take up 60 feet, that would leave roughly 20 feet on either side of the corridor for sidewalks and trees, as well as snow storage in the winter. Under existing rules, some buildings can be as close as two-and-half-feet off the road, leaving no room for amenities like benches, sidewalks, and trees. "This circumstance makes walking, biking, and pedestrian traffic uncomfortable and uninviting, especially where vehicle speeds are higher," says Soyring. "The lack of tree lawn area also makes snow clearing of streets more expensive and time-consuming."
Traverse City Downtown Development Authority (DDA) CEO Jean Derenzy will appear tonight to walk commissioners through a final recommendation to expand downtown's boundaries to include the Eighth Street corridor from Boardman Avenue to Barlow Street, Lake Street up to Oryana, the west side of Woodmere Avenue up to Traverse Area District Library, and the west side of Boardman Avenue up through the Washington Street intersection. The expansion also includes a small section of Washington Street where the mixed-use Washington Place development and a surface parking lot are located. DDA board members approved the expansion in November, with an official city commission vote to follow at an upcoming meeting once commissioners have a chance to review the proposal tonight.
Derenzy will also give commissioners an update on a plan to extend the DDA's tax increment financing (TIF 97) plan beyond its 2027 expiration date. After months of discussing the proposal, the DDA board is scheduled to vote in January to approve the extension. Public hearings will likely take place in April or May, with a final city commission vote occurring in May or June. Derenzy says a "very in-depth public outreach" process will accompany the TIF 97 extension discussions.
Also on tonight's agenda is a presentation from the city's streets department on snow removal plans for the upcoming season. Traverse City receives an annual average snowfall of 118 inches, with crews plowing 6.4 miles of highway trunklines, 28.82 miles of major streets, 49.5 miles of local streets, 22 miles of alleys, 82.7 miles of sidewalks, and 9.41 miles of non-motorized trails each winter. The city employs a team of 21 staff to tackle the work, as well as a contractor to help cover the main core of downtown. Department employees will give commissioners an overview of plowing routes and procedures, equipment and staff, and snow storage sites, which include property on Wellington Street, Beitner Road, Airport Access Road, and Keystone Road.
Finally, commissioners tonight will hear survey feedback on a contentious four-way stop at West Front and Madison streets and consider options for either changing the intersection design or making the stop permanent. The Ticker previously reported that more than 1,500 people have responded to a city survey asking for input on the intersection, with the majority of feedback seemingly opposed to the four-way stop. City staff have since released a list of options commissioners can consider for the intersection, including defaulting to the original design, making the four-way stop permanent, installing a HAWK pedestrian-activated crosswalk signal similar to those seen on Grandview Parkway, installing a traffic signal (estimated at $160,000 to $250,000), or considering alternate treatments like a raised intersection or mini-roundabout. Commissioners will give staff direction on the options they prefer, with an official vote on a final design choice expected to follow in January.
Pictured: Traverse City Senior Center
Comment
Eckerle To Resign From Leelanau Road Commission Following Racial Slur Controversy
Read More >>
SugarKissed, Busy Bodies Bounce Town Among Businesses Announcing Closures & Sell-offs
Read More >>
No Day At the Fair, But Even Livestock Can Pivot
Read More >>
Putting Final Touches On Fall School Plan, VanWagoner Tackles Multiple TCAPS Priorities
Read More >>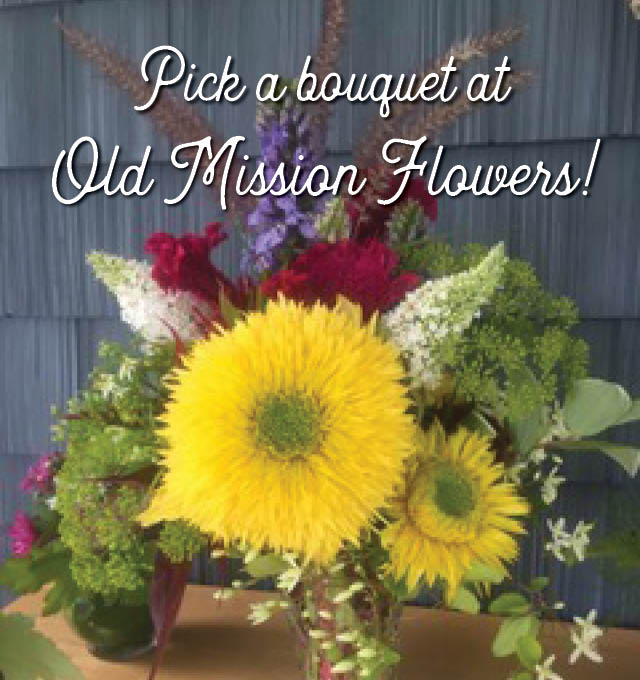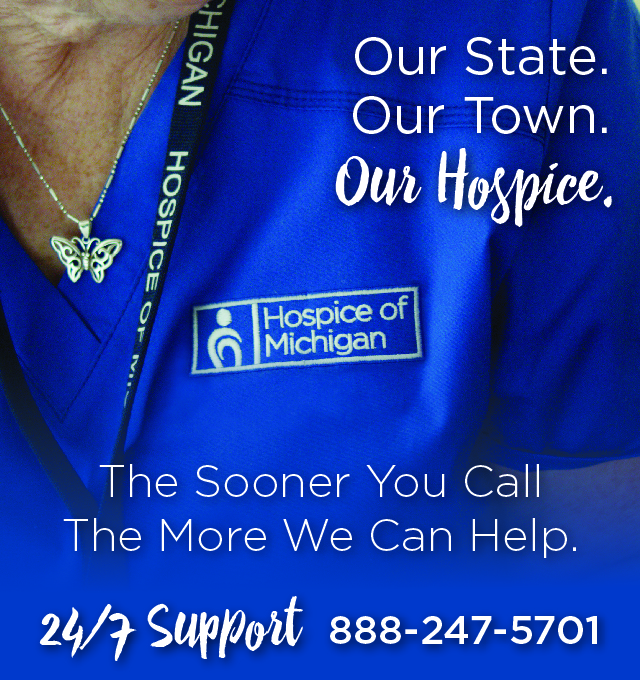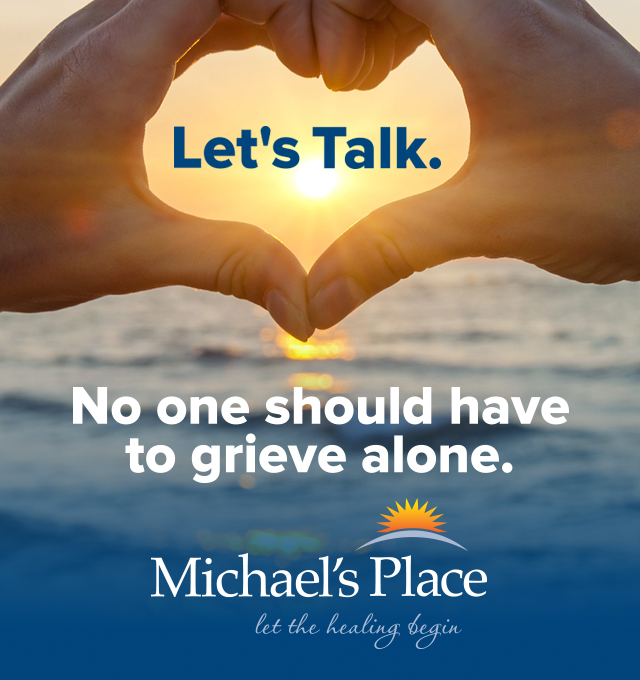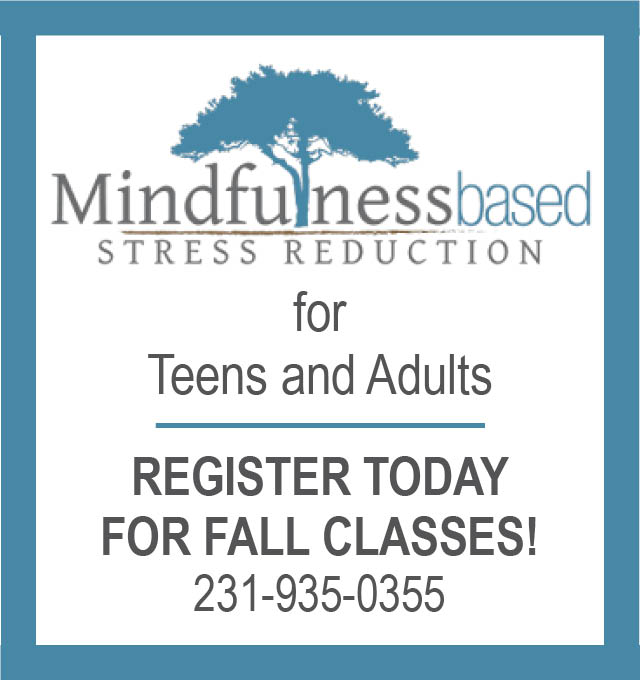 Weathering The Pandemic: Cherry Capital Airport Slowly Rebounds
Read More >>
New Sidewalk Construction Underway On Boon, Carver Streets
Read More >>
US-31 Work Not Expected To Be Complete Until August 28
Read More >>
Local, State Election Results
Read More >>
City Making Improvements On Sixteenth Street
Read More >>
TC Planning Commissioners To Consider Gas Station/Market Project, Proposal To Eliminate Residential Parking Requirements
Read More >>
TC's ATLAS Space Operations Lands NASA Contract
Read More >>
Catch The Latest Stories From Inside Traverse City's Business Scene
Read More >>
Construction End Date On US-31 Unclear; Officials Urge Use Of Zipper Merging
Read More >>
Michigan Tech To "Take Over" TCNewTech Pitch Contest Tonight
Read More >>