County Administrator Search Narrows: Ten Candidates Remain
By Beth Milligan | April 12, 2018
After winnowing down an initial field of 92 candidates to approximately 50 for the position of Grand Traverse County administrator, county commissioners Wednesday furthered narrowed the field to ten applicants who will be invited for interviews.
Commissioners agreed to the final ten following a closed session in which they discussed their individual top choices and collectively agreed on a list of finalists. All of the candidates on the list requested confidentiality, allowing commissioners to discuss them behind closed doors under a provision of Michigan's Open Meetings Act. According to County Prosecuting Attorney Bob Cooney, the candidates' identities will be released once they've agreed to interviews, which must be conducted in public.
"(The county) will contact those applicants to explain that if interviewed, they can no longer be kept confidential," says Cooney. "Some will drop out, and some will want to continue with the process. Once we know who is being considered and is willing to be 'outed' for an interview, we will announce the names."
Commissioners hope to interview the candidates around May 8-10, according to Chair Carol Crawford, who said the interviews will likely stretch across two evenings. Crawford declined to say whether any of the candidates are local, but expressed her satisfaction with the quality of the applicants. "It's an excellent pool," she said. "We had consensus on quite a few of the candidates we wanted to talk to. They all have administrative experience, whether it's in government or elsewhere. I'm excited for what's ahead."
Recruiting firm GovHR USA led the effort to recruit candidates and is assisting commissioners with the interview and hiring process. The firm is conducting the search for free – minus travel and county expenses – due to a contract clause stipulating that if one of its placed county administrators leaves his or her position within two years, GovHR USA will conduct a new search for another administrator at no cost. The clause was triggered when former County Administrator Vicki Uppal – whom GovHR USA helped hire – resigned from her position in January after only four months with the county. A trio of county staff members – including Undersheriff Nate Alger, Deputy Civil Counsel Chris Forsyth, and Finance Director Dean Bott – are handling interim administrative duties until a new administrator is hired.
Vice President Jaymes Vettraino of GovHR USA previously told commissioners the firm had ranked 15 candidates among all those who applied for the county administrator position as five-star applicants (five being the highest ranking), with 14 candidates rated as four-star and another 23 earning three stars for meeting the minimum qualification job requirements. It was from that pool of three, four and five-star candidates that commissioners created their short list. Candidates are required to have a bachelor's degree - with a master's degree in public or business administration preferred - as well as six or more years of "progressively responsible executive level experience." Candidates were also told that prior county or city management is "highly valued" and that commissioners are interested "in candidates with a diverse combination of educational background, professional experience, and community involvement." The listed salary range for the position is $120,000-$145,000.
Before going into closed session Wednesday, commissioners met in public to discuss the possibility of hiring a county deputy administrator in conjunction with hiring an administrator. Commissioner Bob Johnson raised the prospect, noting that with "some of these candidates, it became clear that there's some good potential out there for some deputy administrators."
"Currently the administrator picks the deputy," continued Johnson. "Do we want as a board to pick the deputy administrator at this time…or do just want to keep it status quo and allow the administrator – him or her, whoever we hire – to do as it is now?"
While some commissioners, including Cheryl Gore Follette and Tom Mair, said Johnson's suggestion had "some merit," the board collectively decided to hold off and allow the incoming administrator to choose his or her own deputy, if one is hired at all.
"(The deputy) is their right hand person and they have to have someone that they trust and someone that they feel comfortable with," said Crawford. "I'm convinced that if we hire the right person that fits this organization and fits this board…the person they choose is also going to fit, and more importantly, they're going to fit that administrator."
Crawford also pointed out that if commissioners hired a deputy administrator, that individual would then report directly to the board – becoming only the second position in Grand Traverse County to do so after the administrator. Crawford said she believed commissioners should have input on a potential deputy administrator hire, but not control the position. Commissioner Ron Clous agreed. "I think the administrator should pick their own (deputy)," he said. "It'll give the administrator an opportunity to…pick a deputy that has some stronger points where the administrator has weak points. Let's just have one person that answers to us."
Vettraino also advised commissioners to avoid changing the county employment structure to have a deputy administrator answer to the board. "Having a deputy answer directly to the same board as an administrator would be uncommon and probably not advisable," he said. Vettraino did tell commissioners he liked "the idea that the group of candidates that you guys have reviewed (is a) pool you could reference in the future for an administrator to consider for their deputy."
Gore Follette, meanwhile, said commissioners should discuss further whether the county even needed a deputy administrator, or if there was another position that could be created or filled to better support county operations. She said commissioners should "set the parameters" around a deputy administrator search if one was undertaken, including approving the job description and salary range.
"I just want to reiterate we don't have a history of having a deputy administrator," she said. "I think entering into this conversation (assuming) it's a foregone conclusion that we need a deputy administrator is a slippery slope, because for many, many decades there was never a deputy administrator… it could be that there's another spot where someone would actually be better suited to help the whole county."
Police Searching For Gas Station Robbery Suspect
Read More >>
New Flashing Pedestrian Crossings Planned For Grandview Parkway
Read More >>
Leelanau Christian Neighbors, Samaritans' Closet Merge
Read More >>
GT Band Distributes More Than $873K To Local Organizations
Read More >>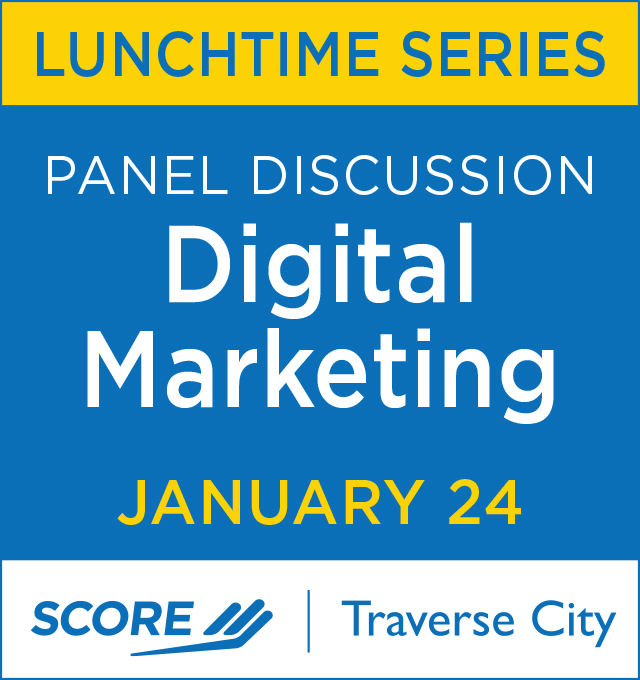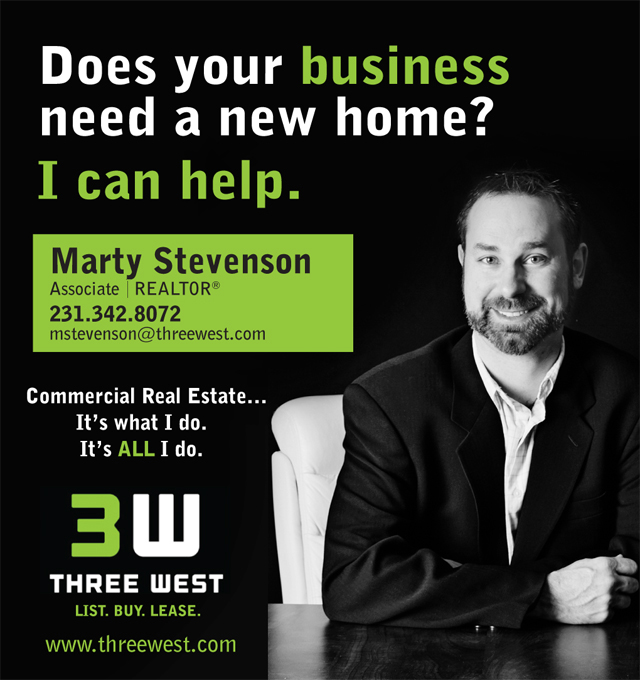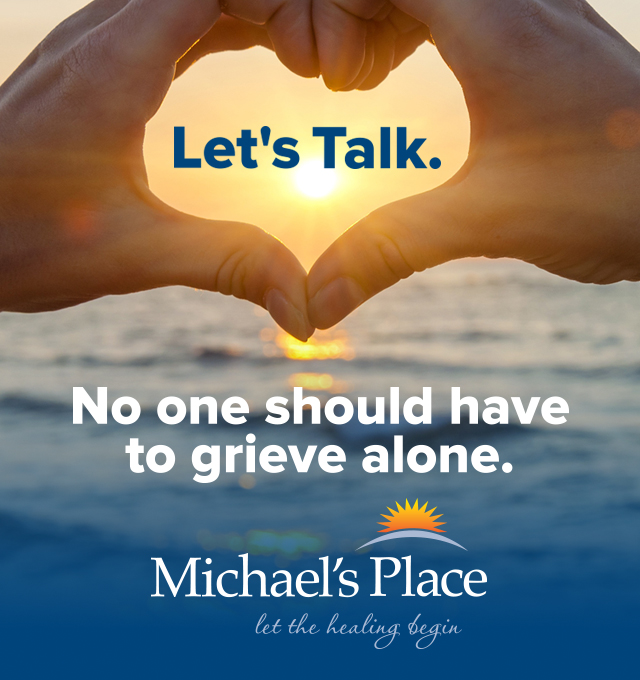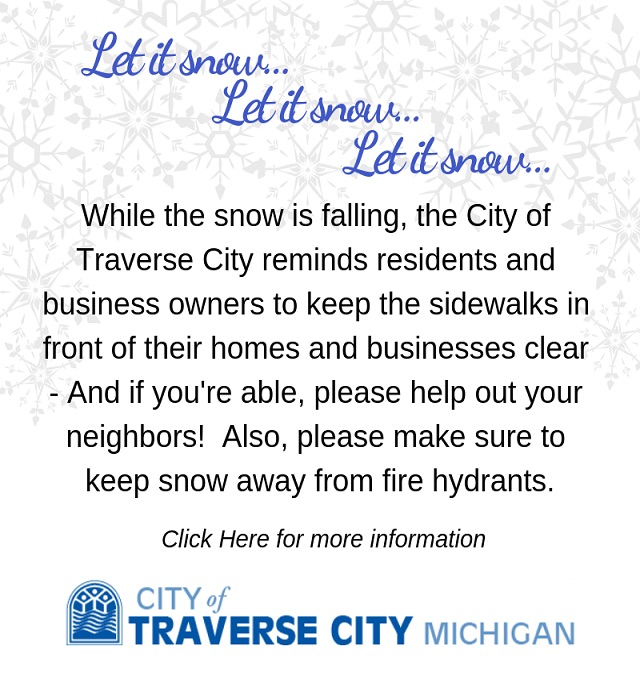 Is Traverse City Bucking A Nationwide Decline Of Bike Commuting?
Read More >>
County Commissioners Approve Prayer Policy
Read More >>
TC Planning Commission Eyes 2019 Projects, Priorities
Read More >>
Downtown TC Gift Certificate Sales Set New Record
Read More >>
Eight Charities Share $453,000 From Swingshift
Read More >>
Man Arrested For Throwing Snowballs
Read More >>
NMC Hires Firm For President Search
Read More >>
StoryCorps, Michael's Place To Partner On New Program Recording TC Memories
Read More >>
Corrections Officer Charged
Read More >>
Local Film And New Media Program Lands Statewide Acclaim
Read More >>