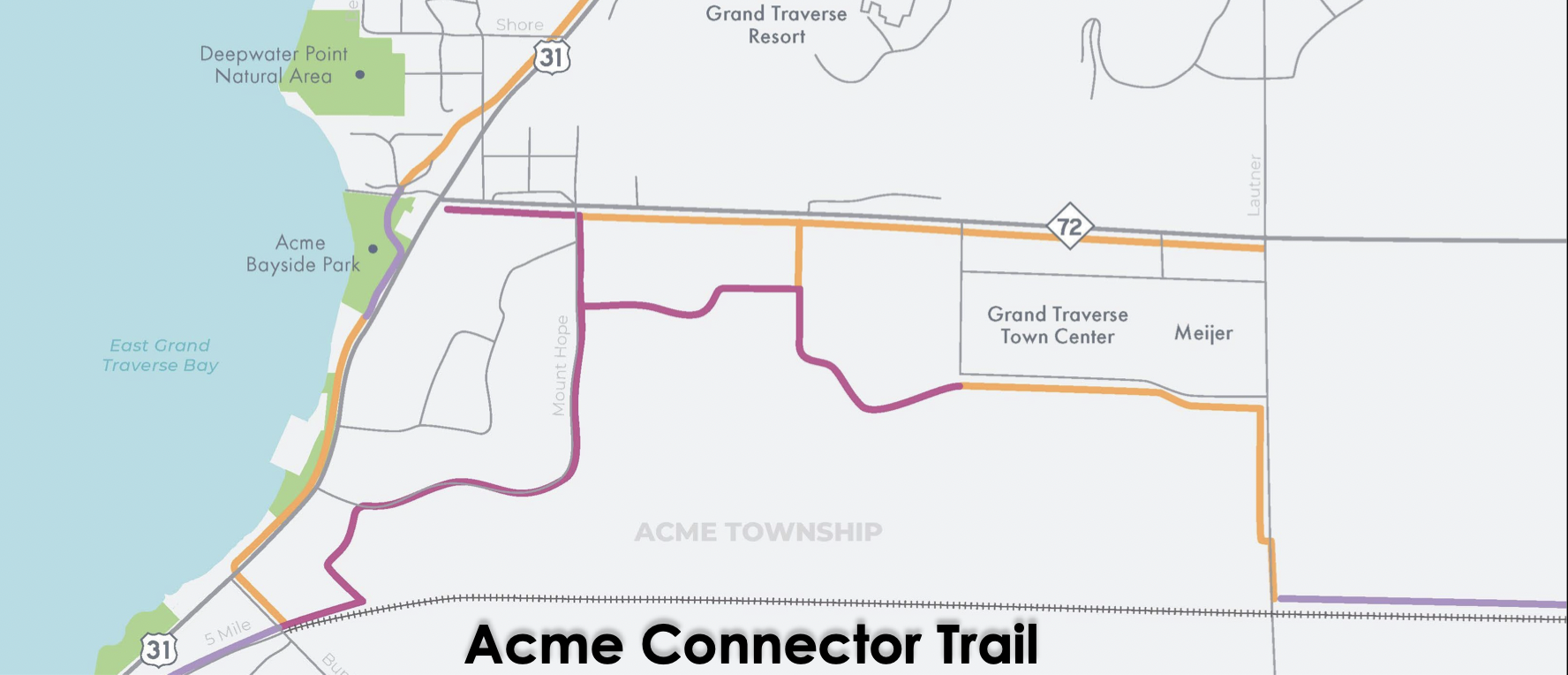 County Commissioners Approve Resolution Supporting Free Press, Funding For Acme Connector Trail
By Beth Milligan | Oct. 7, 2021
Grand Traverse County commissioners approved a bipartisan resolution Wednesday expressing support for a free press and condemning violence against the media after local journalists were attacked in two separate incidents in the last year while covering events. Commissioners also approved a resolution thanking Dr. Michael Collins for his 28 years of service at the Grand Traverse County Health Department after the county recently opted to non-renew his contract – a move that generated extensive discussion at Wednesday's commission meeting – and committed $50,000 to help close a funding gap for the upcoming construction of the Acme Connector Trail.
Free Press Resolution
Commissioners unanimously voted to approve a resolution in support of a free press Wednesday, which was co-authored by Democratic Commissioner Betsy Coffia and Republican Commissioner Penny Morris. Morris said she heard Coffia was working on the resolution and offer to co-sponsor it because she was concerned that "people all over are being harassed for doing their jobs" and felt it was important to publicly reiterate that the "freedom of the press is a Constitutionally protected right enshrined in the First Amendment," according to the resolution language.
"We have to be informed, and we welcome being informed," said Morris. "The media sheds a light on things that might otherwise be kept under a rock…they do a hard job in an increasingly hostile environment." While commissioners or residents may not always like or agree with the way news outlets cover stories, Coffia and Morris said, "a free press serves a critical purpose in keeping our communities informed and bringing essential transparency and accountability," according to the resolution language.
After local reporters were attacked while covering a press event with Governor Gretchen Whitmer in May at Discovery Pier and again while covering an anti-mask event at Silver Lake Recreation Area in September, Coffia said local leaders needed to "tone things down" rhetorically. The resolution states that county commissioners "appreciate the unique challenges members of the press must face in a political climate which often directs hostility, threats, harassment, and even violence towards it profession," and that commissioners "unequivocally condemn all acts of threats and violence toward the free press."
Commission Chair Rob Hentschel and Commissioner Brad Jewett – who were in attendance at the anti-mask event along with Commissioner Ron Clous – thanked Coffia and Morris for bringing forward the resolution. Though Hentschel said he personally didn't witness the attack on Traverse City Record-Eagle reporter Brendan Quealy at the event, Hentschel said the incident was "a real moment" that disturbed him. "I've got to be honest, it freaked me out," he said. While Hentschel acknowledged that event organizers didn't want Quealy there reporting on the gathering – which was held in a public park – he said "they certainly did not want violence." Jewett added that commissioners often attend community events "whether we support them or don't support them" so they can become educated on issues, and that media are also typically at those events. "This board supports the press and them doing their job…we have their backs, so to say," he said.
Collins Resolution
County commissioners passed a resolution Wednesday thanking Dr. Michael Collins for his 28 years of service at the Grand Traverse County Health Department after county administrators recently decided to non-renew his contract. The timing of that non-renewal on the heels of a forum piece Collins published criticizing commissioners for political interference in health department operations drew criticism from several supporters of Collins during public comment. Collins himself also addressed the board, saying administrators had offered no performance-related explanation for his termination and that he felt commissioners had "silenced" health department staff at a time in the pandemic when their "expertise and advice" is most needed.
County administrators spoke at length for the first time about Collins' separation Wednesday, citing a need to clear up public misconception about the case. Staff said there were concerns about Collins' performance among several health department employees, with Health Officer Wendy Hirschenberger confirming there was a "breakdown in communication and trust" during the pandemic between she and other health staff and Collins. "We just ultimately weren't on the same page," she said, noting that Collins' decision to speak to media was one of those wedge issues. While Hirschenberger said she knew the timing of the contract non-renewal was "suspicious" given Collins' forum piece, she said the pre-existing fractured relationship among staff was the primary driver of the non-renewal. She noted that department heads don't typically bring forward contracts that aren't being renewed to the commission, which is why commissioners hadn't been alerted in advance of the separation, and that ending Collins' agreement "wasn't an easy decision to make."
Coffia said the commission's resolution in August to set parameters on health department communications and mandates regarding vaccines and masks – which prompted Collins to pen his public rebuke – was an example of a recurring board trend of taking up "polarizing issues needlessly that are not in our lane." She said doing so made employees' jobs harder and created "more division in our community." Coffia asked the board to stop passing such resolutions and instead focus on pressing issues like strategic planning and determining an approach for spending $18 million in federal aid money headed to Grand Traverse County. While commissioners diverged on whether they agreed it was appropriate for Collins to be let go, the board formally voted to approve a resolution thanking him and other health department and administrative staff for their service to the county.
Acme Connector Trail
A project to build the 1.8-mile Acme Connector Trail – which will connect the current TART Trail terminus at Bunker Hill Road with the intersection of M-72 and US-31 in Acme (pictured) – is poised to move forward after county commissioners agreed to cover nearly half of a $115,000 funding gap for the project Wednesday.
The connector trail, which will also feature a segment running east toward the Acme Meijer store and Grand Traverse Town Center development, has a total price tag of $1.5 million. TART Trails Chief Executive Officer Julie Clark said close to $1.4 million has already been raised, with contributions including a $300,000 Michigan Department of Natural Resources Trust Fund grant awarded to Acme Township, a $75,000 township match, a $27,500 donation (plus an easement) from the Grand Traverse Band of Ottawa and Chippewa Indians, and $875,000 in private donations, among other funds.
County commissioners agreed to contribute $50,000 – $25,000 in 2021 and $25,000 2022 – to help close the remaining funding gap. Clark told The Ticker after the meeting that TART has a plan in place to cover the rest of the funding gap, though the organization might need to reassess if construction bids come back over estimate. Bids are due by the end of this month; assuming they come in as budgeted, trail construction will start this winter and be complete by next summer, according to Clark.
Comment
City Wrestles With Building Height Rules
Read More >>
City Approves Safe Harbor Weekend Day Center
Read More >>
Former Employee Arrested After Construction Trailer, Tools Totaling $49K Stolen
Read More >>
Numerous Downtown Improvement Projects, Events On Deck
Read More >>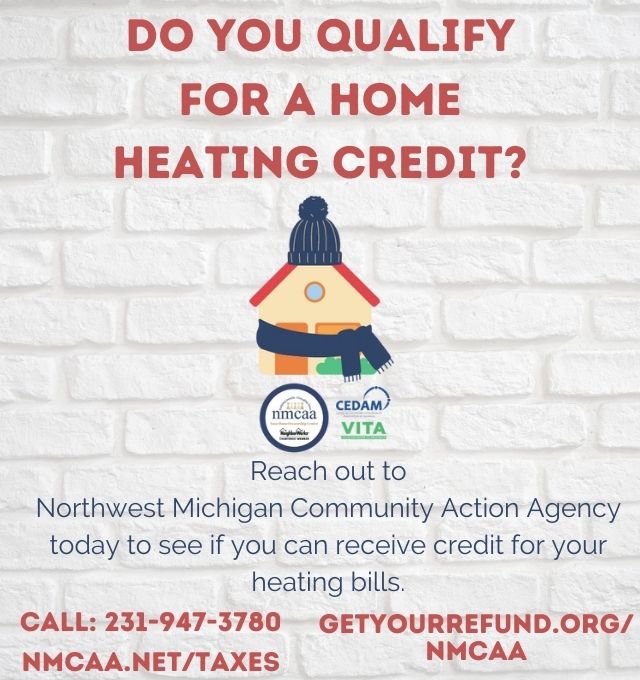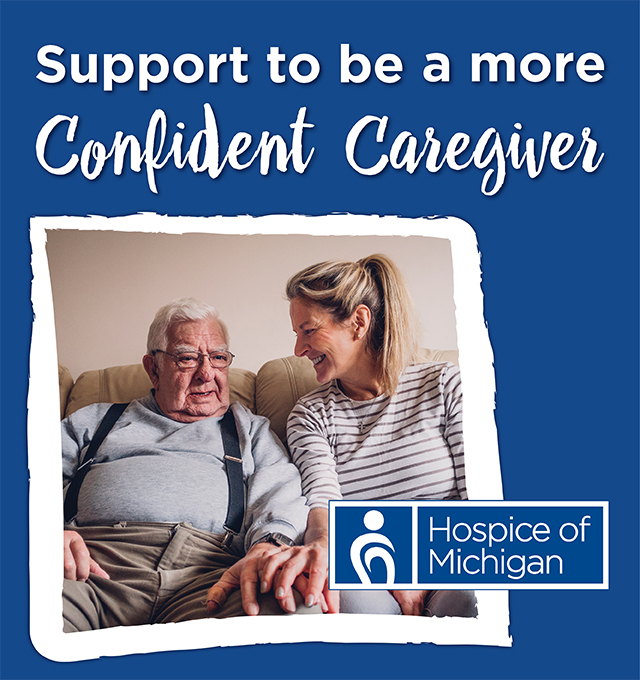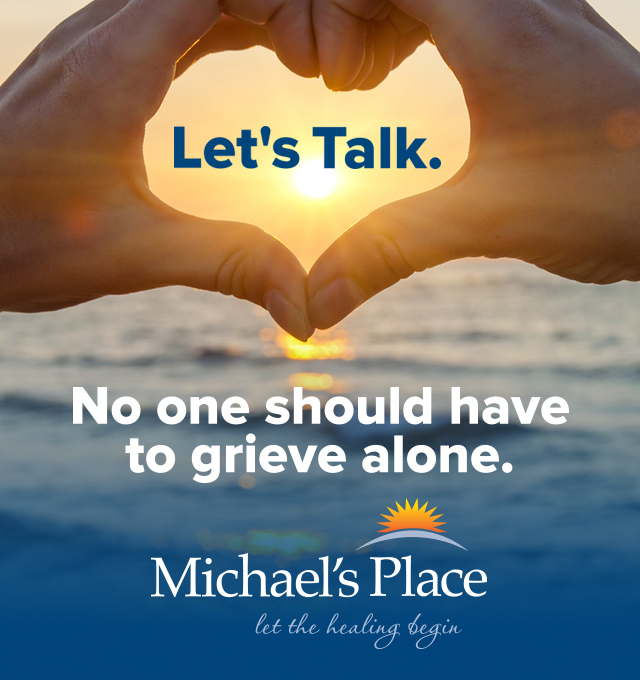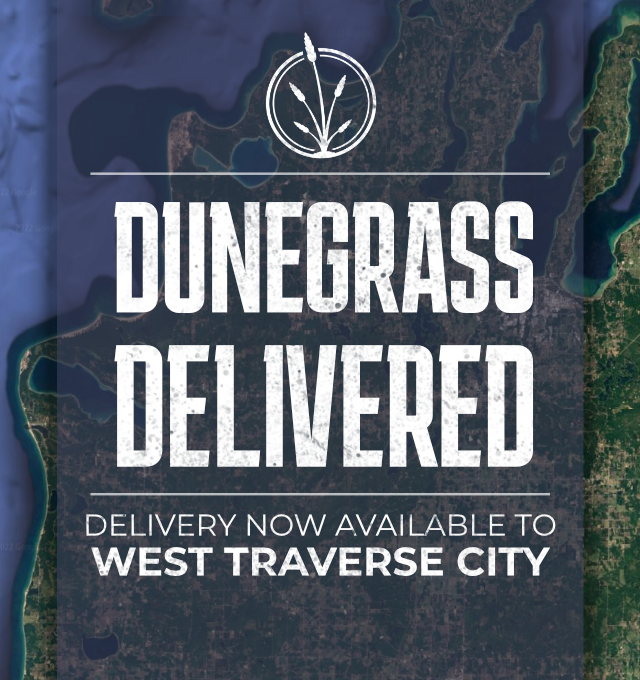 Local Real Estate Sales Flat, While Prices Continue To Escalate
Read More >>
GT County Commissioners To Talk Community ARPA Requests, School Resource Officers
Read More >>
Recess Takes A Road Trip To Short's Pull Barn In Elk Rapids!
Read More >>
Public Barrel Racing Event Set For Flintfields Saturday
Read More >>
85 Years Of Child & Family Services
Read More >>
The Good, The Bad, And The Ugly: Five Takeaways From A Chaotic Summer At Local Restaurants
Read More >>
Food Sovereignty Program Sees Third Harvest For Grand Traverse Band
Read More >>
City Commissioners To Vote On Bonding $8M In Water, Sewer Projects
Read More >>
TC Housing Commission & BATA Close On LaFranier Property, Prepare To Move Forward With Housing/Transit Center
Read More >>
Full-Scale Renovation Coming To Turtle Creek Hotel
Read More >>