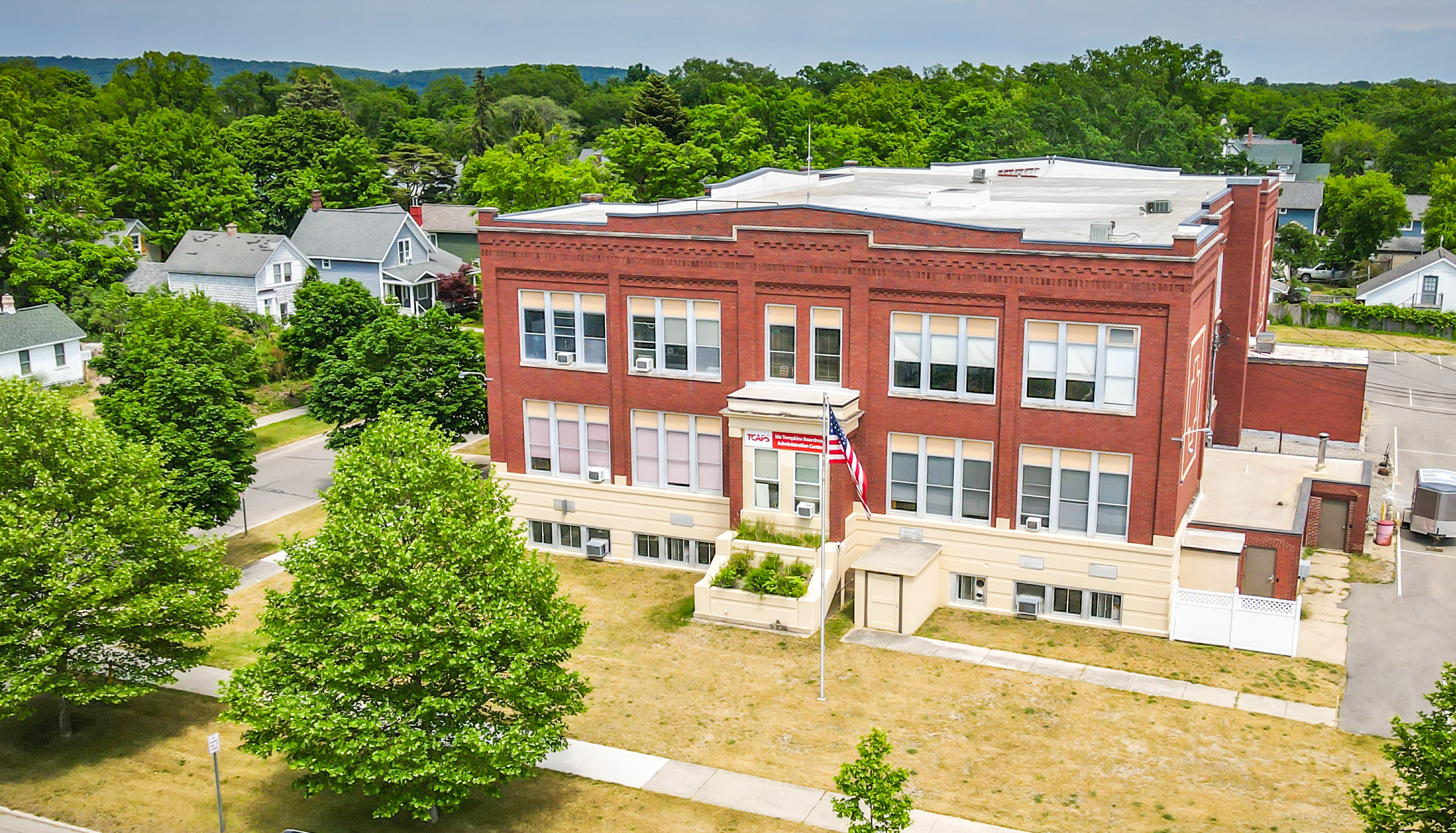 COVID Closures Hit Schools, Restaurants, Businesses
By Beth Milligan | Jan. 7, 2022
Staffing shortages forced Traverse City Area Public Schools to cancel classes across the district today (Friday), with elementary students returning to face-to-face learning Monday and secondary students moving to remote instruction Monday and Tuesday. TCAPS Board President Scott Newman-Bale anticipates having a wide-ranging discussion at Monday night's board meeting about COVID-19 impacts on education, which could include revisiting the district's mask-optional policy, reviewing remote learning options, and establishing multiple plans to handle different scenarios related to staff and student absences in the coming weeks. Other local organizations besides TCAPS are also struggling with staff absences, with multiple restaurants, breweries, and businesses temporarily closing due to surging COVID-19 cases.
After already having to cancel classes Wednesday at Traverse City West Middle School due to staff shortages, TCAPS cancelled Friday classes districtwide after 93 staff members were out Thursday. "Our numbers, if I had to guess from a regular Thursday this year, were around 40 to 50 vacancies," says TCAPS Superintendent Dr. John VanWagoner. "So we are now double what we normally are." The shortages Thursday were enough that VanWagoner himself stepped in to teach for two hours at East Middle School, while the district's technology director was also deployed to teach. Elementary students can return to face-to-face classes Monday – barring any unforeseen developments – but grades 6-12 will move to virtual learning Monday and Tuesday.
VanWagoner says TCAPS has been doing everything it can to attract more substitutes, including increasing pay to $150 a day (it was $90 just 18 months ago). Recent legislative changes in Michigan allow school support staff like bus drivers and cafeteria workers to substitute teach if they have a high school diploma or equivalency certificate, but VanWagoner says that doesn't help solve the problem when districts are short-staffed in support positions as well. "When we're already down ten custodians and need bus drivers…it's robbing Peter to pay Paul," he says.
While some members of the group TCAPS Our Kids Our Choice, which opposes requiring masks in school, speculated on social media that the staffing shortages were due to a "sick out" of teachers refusing to come to school this week due to the lifting of the TCAPS mask mandate, Traverse City Education Association (TCEA) President Mike Livengood says that is "one hundred percent false." While 75 percent of TCEA membership supports requiring masks, according to Livengood, he says teachers "want to do their job. We want to go to work. We're part of this whole (pandemic) – people are getting sick, and when they're sick, they're not going to work. It's as simple as that." VanWagoner echoes Livengood's remarks, saying TCAPS teachers are "great professionals who want to be there for our kids, even when they don't feel well. So many of them are so dedicated that I wouldn't want to even question that."
Students were also absent in varying degrees from TCAPS classrooms this week. According to TCAPS Communications Executive Director Ginger Smith, school attendance was at 89.82 percent Monday, 89.61 percent Tuesday, and 87.45 percent Wednesday. TCAPS trustees previously agreed when making masks optional that if districtwide attendance fell below 88 percent three days in a row, VanWagoner would alert trustees and consider holding an emergency board meeting to revisit the district's safety protocols. This week's numbers haven't quite triggered that requirement yet but might have had the trend continued, VanWagoner says, though he notes it's not uncommon for attendance to dip into the eighties and then rebound into the nineties.
Other smaller school districts in the area reported dealing with some fluctuations in staff and student absences, though not nearly to the same degree as TCAPS, which is the largest district in northwestern Michigan. At Traverse City Christian School, Superintendent Tyler Van Schepen says the school had to take November 23 off "due to staff shortages and general illness" before the Thanksgiving break. "Outside of that day, we have been able to operate as scheduled," he says. "At times this has meant getting a little creative in covering classes or roles, but we have been able to do well. As for students, we do have some who are out due to illness/quarantine or are traveling back from Christmas break, but our overall student attendance is nothing out of the ordinary or at a point that would begin to cause alarm." Van Schepen says staff shortages so far have been "minimal" for the school since returning from holiday break.
Grand Traverse Area Catholic Schools (GTACS) Interim Superintendent Dr. Erick Chittle offers a similar report, saying his school system has been "blessed with attendance levels that are normal or slightly better than normal" for students and teachers after the holidays. Two faculty members out of 70 were absent at the preschool and elementary level this week at GTACS, with an average daily absence of 11-23 students out of 459 K-5 students. Chittle acknowledges, however, that a district's status can "change quickly," adding: "We empathize with our neighboring schools as they contend with the difficult issues caused by student/staff illnesses. Each day in school is precious, and we hope all students will be back in classrooms as soon as possible."
The superintendents of Elk Rapids Schools and Kingsley Area Schools did not immediately return a request for comment.
TCAPS Board President Scott Newman-Bale says board members will discuss the staffing shortages and other impacts of COVID-19 on education at Monday's 6pm board meeting. "I anticipate talking about masking, Omicron, going virtual, all the options," he says. "I don't think this is just about masking. There are going to be a lot of issues all across the country in the next several weeks. People are not generally getting gravely sick (with Omicron), and hospitalizations are trending down, so it's not all terrible news. But ultimately if people are sick, they should not come to work." Newman-Bale anticipates potentially coming out of Monday's meeting with "option A, B, and C" of different scenarios that would trigger different actions by administrators based on criteria set by the board. "What I'm hoping the board will do is come in with a completely open mind and look at all the options to design what the next two to four weeks look like," Newman-Bale says. "We have to think outside of the box for this variant."
Newman-Bale's connection to the business world has given him a firsthand perspective on the impacts of Omicron, he says. Newman-Bale is CEO at Short's Brewing Company, which has been closed the last week and is not expected to reopen until Monday due to staff illnesses. "We had more cases in two days than we did in two years," he says of the brewery. Newman-Bale's wife, Jaclyn Reynolds, owns Jac's Parlor in Elk Rapids, which is slated to reopen today after a closure in which 10 out of 11 employees tested positive, according to Newman-Bale, "including people who were vaccinated, boosted, masked. Omicron doesn't seem to discriminate against anyone."
Those stories are being repeated around the region, with multiple other businesses closing due to staff illnesses. Both Rare Bird Brewpub and Red Ginger temporarily closed their doors this week; Red Ginger is set to reopen Tuesday, while Rare Bird plans to update its social media accounts when a reopening date is set. Alley Cat's Eats and Sweets, which operates at Townline Ciderworks, posted Thursday it would be closed this weekend due to family exposures to COVID. Two shows planned at the Traverse City Comedy Club tonight were rescheduled to April after performer Christopher Titus cancelled all of his January tour dates due to Omicron. Traverse City New Tech shifted its Tuesday event this week to a hybrid event with both in-person and livestream options "due to the local surge in COVID cases." Even the Cherryland Humane Society has been affected by the surge, posting on Facebook that the animal shelter will be closed to the public today and Saturday "due to limited staff and COVID exposure."
Leelanau County businesses have also been impacted, as reported this week by the Leelanau Ticker. Fischer's Happy Hour Tavern cancelled its staff Christmas party last week and temporarily closed after some employees became ill; the restaurant reopens its doors today. Northport's Dune Bird Winery and Northport Pub & Grille also recently temporarily closed their doors when COVID hit staff, with both able to reopen as of this week. Farm Club, meanwhile, temporarily cut back its hours of operation last week due to staffing shortages from employees traveling and/or having COVID exposures, according to co-owner Allison Jonas.
Comment
New Marriott Hotel, Senior Center Projects On Planning Commission Agenda
Read More >>
Hagerty Lays Off 6 Percent Of Global Workforce
Read More >>
Eleven Candidates Vie For City Commission Seat
Read More >>
Michigan State Police To Reopen Traverse City Post
Read More >>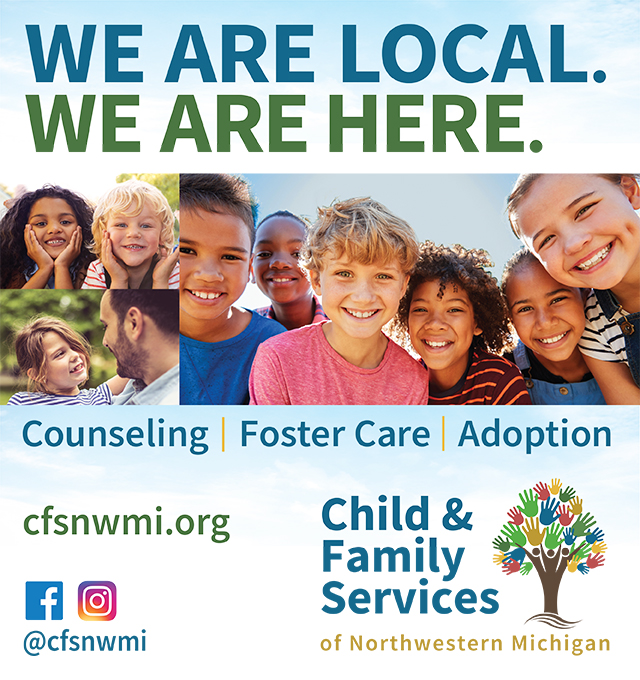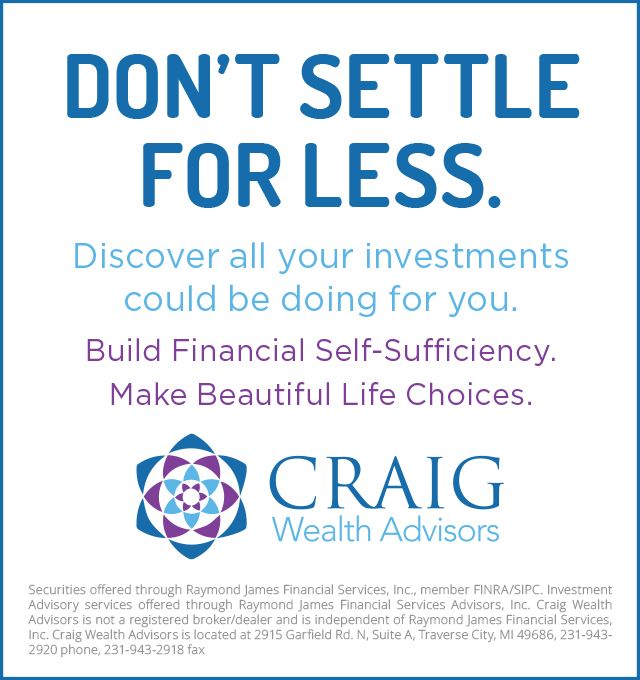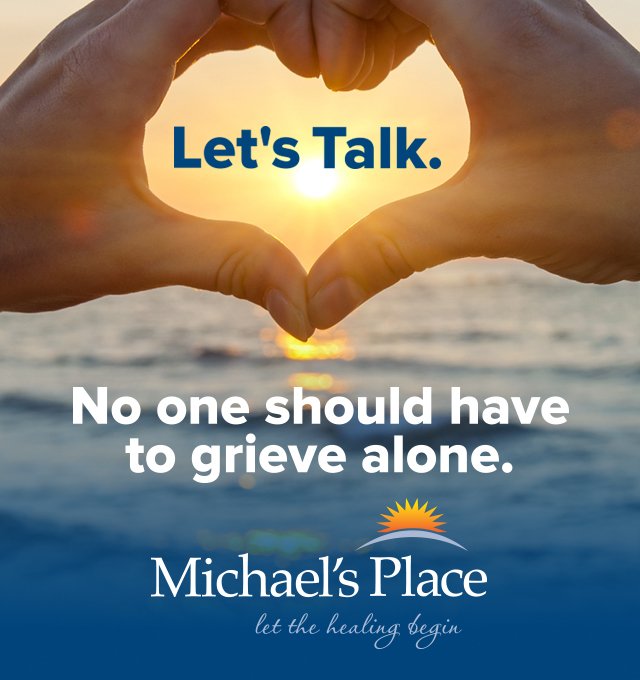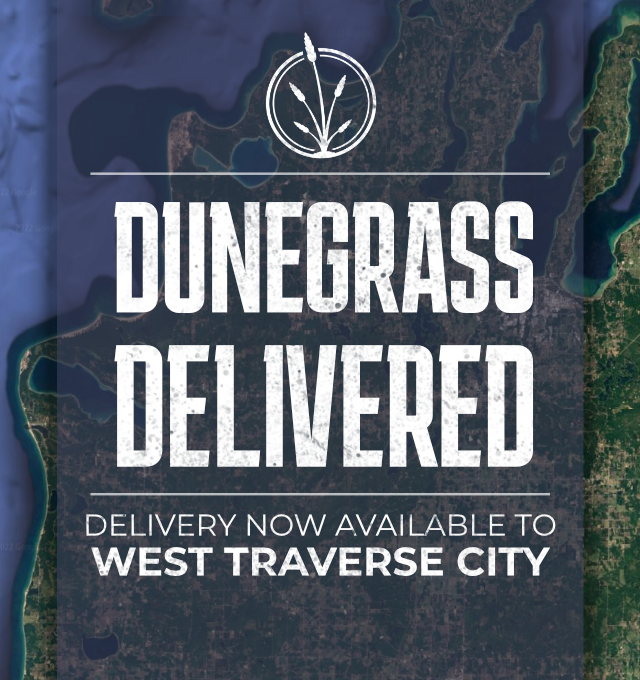 Save The Date: Recess of Giving December 7!
Read More >>
Townships Use Moratoriums To Address Hot-Button Issues
Read More >>
Great Lakes Incubator Farm Receives Nearly $700K Grant
Read More >>
Last Call For City Commission Applicants
Read More >>
How NMC's Newest Degree Could Help Shape Water Cleanup Projects In Michigan And Beyond
Read More >>
Downtown Light Parade Rescheduled For Tuesday
Read More >>
Spotlight On Northern Michigan Artisans, Makers & Crafters
Read More >>
Curling Center On Track For January Opening; More Additions Planned At Kmart Property
Read More >>
Road Project Updates: Hartman-Hammond Bridge, Bluff Road, Veterans/Cedar Run/Voice Resurfacing
Read More >>
Snow, Freeze, Thaw, Melt: How Local Ski Resorts Navigate Big Weather Fluctuations
Read More >>