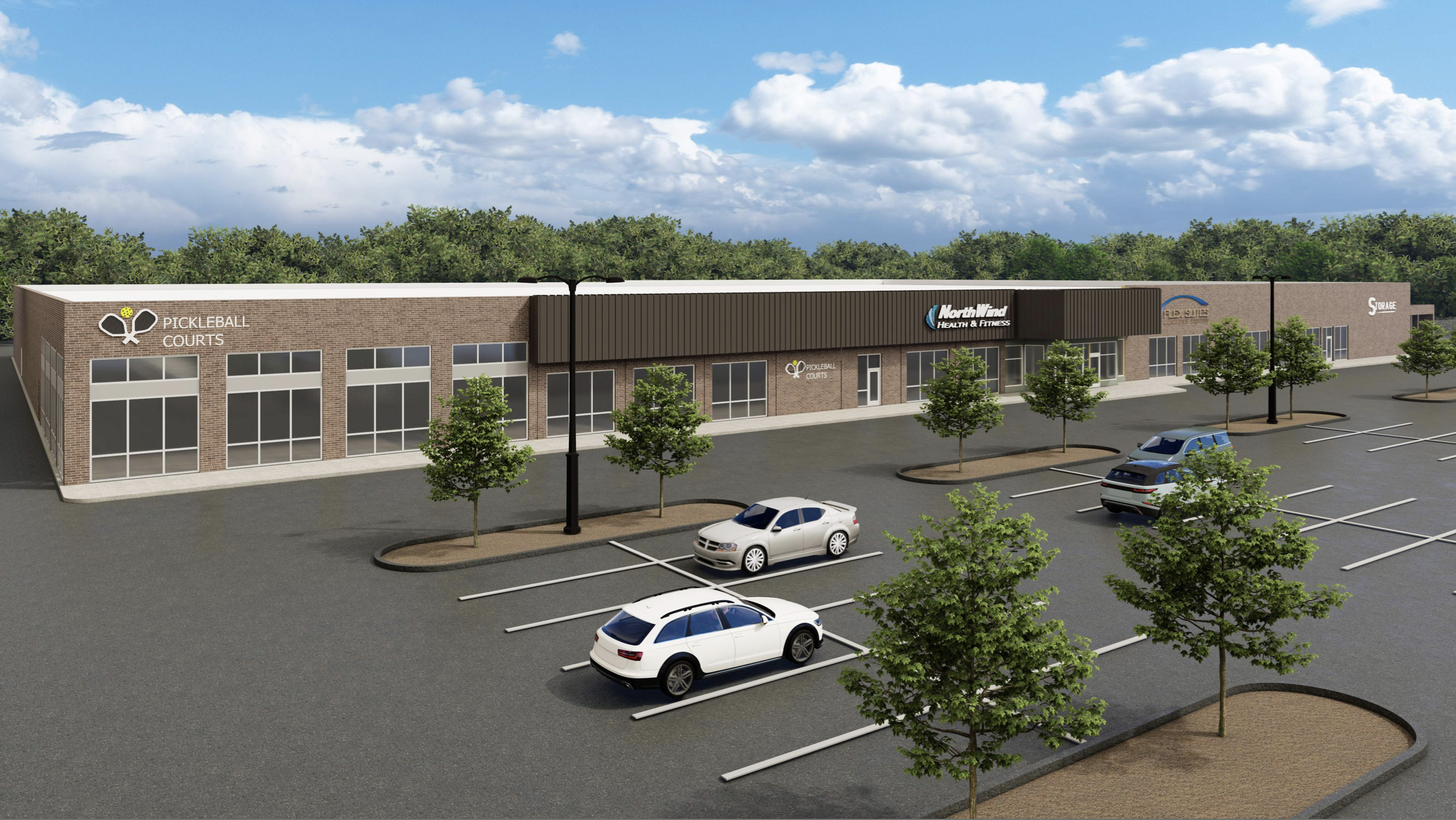 Development Proposed For Acme Kmart Headed Toward Vote
By Beth Milligan | Aug. 22, 2022
After several months of township deliberation and plan revisions, Acme Township planning commissioners could vote tonight (Monday) on a mixed-use development for the former Kmart property on US-31. The special meeting will take place at 7pm at Feast of Victory Church on Mt. Hope Road in Acme.
East Lansing-based Strathmore Real Estate Group, which has developments across the Midwest and U.S., first came before township planning commissioners this spring and has subsequently appeared at multiple meetings and a public hearing to work through issues with its planned development (PD) request. A PD is a zoning plan tailored to a specific property, which can sometimes accommodate uses that would not normally be allowed in a particular area. That includes self-storage, one of the uses Strathmore intends to put in the Kmart building.
Strathmore representatives told planning commissioners self-storage is the only way to make productive economic use of part of the vast former Kmart building. But the company also plans to put in other uses on the property that are allowed and encouraged by the township, including pickleball courts, a fitness center, office space, a coffee shop, the headquarters of nonprofit Grand Traverse Men's Shed, and 186 apartments in nine residential buildings with carport parking. Amenities including playgrounds, grilling stations, pathways, and green spaces are planned for apartment tenants. An access agreement to allow the TART Trail to traverse the site is also part of the PD.
The plan also covers the former Tom's Food Market building, set to be the new headquarters of e-commerce retailer Truly Free. That part of the project has already been approved by planning commissioners as a minor amendment to the existing special use permit for Tom's, since both Tom's and Truly Free are retail uses. Truly Free will use 100 percent of the Tom's building and offer a public retail space for on-site purchases and order pick-ups, with other parts of the building used for processing and mail orders.
"The Truly Free folks wanted to start their interior renovations so that they may occupy the space this fall," says Township Planning and Zoning Administrator Lindsey Wolf of the company seeking early approval to proceed. Truly Free CEO & Founder Stephen Ezell told planning commissioners the company will consolidate its operations – currently spread out across five buildings and 60 employees in Traverse City – into the Tom's building and invest a "tremendous amount of capital" into making the space "first class."
Plans for the Kmart building have proven thornier to navigate, however, particularly when it comes to self-storage and warehousing, the latter of which would primarily consist of work space and vehicle storage for electricians, plumbers, and other tradesmen, according to Strathmore representatives. Acme Township previously rejected a PD application for the Kmart property from Bloomfield Hills-based real estate firm Lormax Stern when the company tried to open its own self-storage facility on the site. However, John Iacoangeli of Beckett & Raeder – a township planning consultant – told planning commissioners at their August 8 meeting that the Lormax Stern application sought to "circumvent" the township's zoning ordinance by focusing on self-storage with no guarantees of developing other uses, while Strathmore's application is "different because it includes a mix of uses."
Strathmore representatives repeatededly stressed that assertion, emphasizing to planning commissioners that building housing is one of their main project goals and that self-storage and warehousing are an economic means to redeveloping the most challenging sections of the Kmart building and financing the rest of the site development. At the August 8 meeting, company representatives said they would welcome another tenant like Truly Free if one ever became interested in the self-storage or warehousing space, reducing or eliminating those uses in the building.
Still, numerous residents have spoken out strongly against including self-storage on a property where it isn't normally allowed. Jim Goran, who owns a self-storage facility in Acme, is part of a group pushing back against the proposal. "Wishing for e-commerce opportunities to come later when the lucrative, low-investment, self-storage deal is complete is highly unlikely," he wrote to township leaders. "Self-storage facilities NEVER go away once created." Other residents urged leaders to hold out for more creative or engaging uses for those parts of the prominent commercial building.
Planning commissioners could consider approving Strathmore's PD tonight with several conditions attached to address those and other resident and board concerns. One of those conditions would limit self-storage to 35,800 square feet and warehousing to 24,400 square feet, with the ability to convert that space to an e-commerce or similar retail tenant if desired in the future. Another condition would prohibit the outdoor storage of any materials or products, as well as the indoor storage of boats, recreational vehicles, ATVs, OTRs, cars, and trucks (except for those used by warehousing tenants).
Several potential conditions could address concerns over housing, one of the project components planning commissioners are most keen to see realized in exchange for agreeing to allow self-storage. Any change from apartments to a different kind of housing – including but not limited to condominiums – would require township approval as a major amendment to the PD. Another condition stipulates that units must be rented on a minimum six-month basis, with no short-term rentals allowed.
At their August 8 meeting, planning commissioners also considered implementing a "sunset" clause that would require all housing to be built within a certain timespan – such as 36 months, which developers said was doable – or else self-storage would be halted. An alternative condition the board could consider tonight is requiring Strathmore to pay a performance bond equal to the cost of four residential apartment buildings, which the company would have to provide before receiving a land use permit to redevelop the Kmart building. The township would then release the bond (or multiple bonds) back to the developer as residential buildings are completed.
Whether planning commissioners feel those conditions are sufficient and their concerns adequately addressed will determine whether they proceed tonight to vote to approve the PD, or if they delay again to a future meeting. Planning Commission Chair Karly Wentzloff acknowledged the review process has been lengthy, but told Strathmore representatives at the August 8 meeting that the PD "is a very large project, and we're a pretty small township." She added: "I understand that you're on a timeline. I've said this a million times: Local government moves slower than molasses." If Strathmore obtains planning commission support, the company will still need to go to township trustees for final PD approval.
Comment
DDA Prepares To Design, Engineer, Bond West End Parking Deck & Riverfront Improvements
Read More >>
TSO To Launch Summer Concert Series In New Civic Square Downtown
Read More >>
New Nonprofit Aims To Help Homebuyers Bridge The Gap Between Mortgage Approvals And House Prices
Read More >>
Do It Yourself: Why A Top Traverse City Chef Is Learning To Fix Ovens And Stoves
Read More >>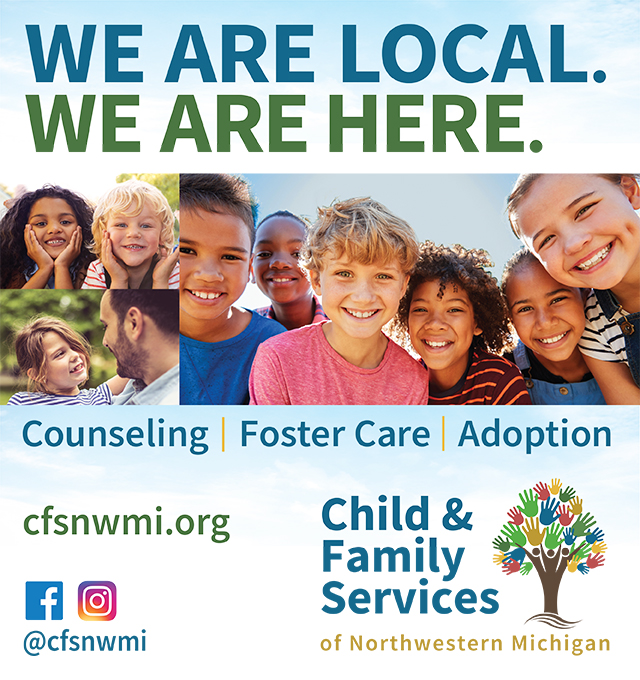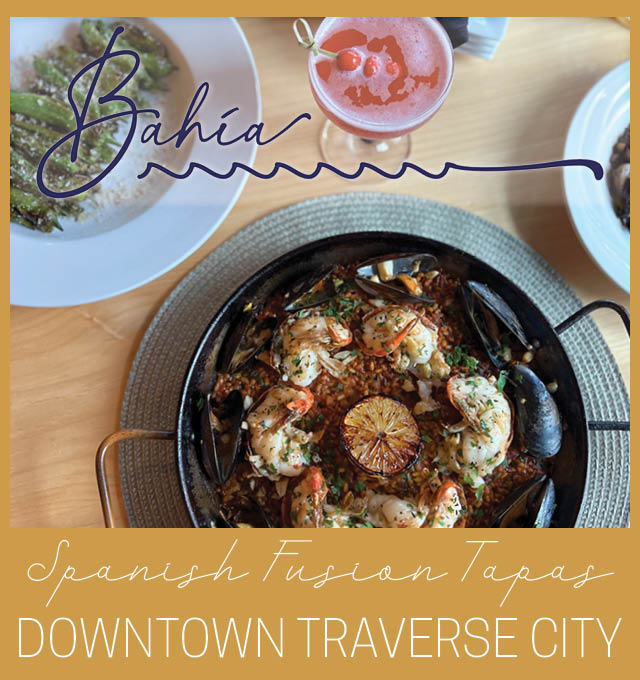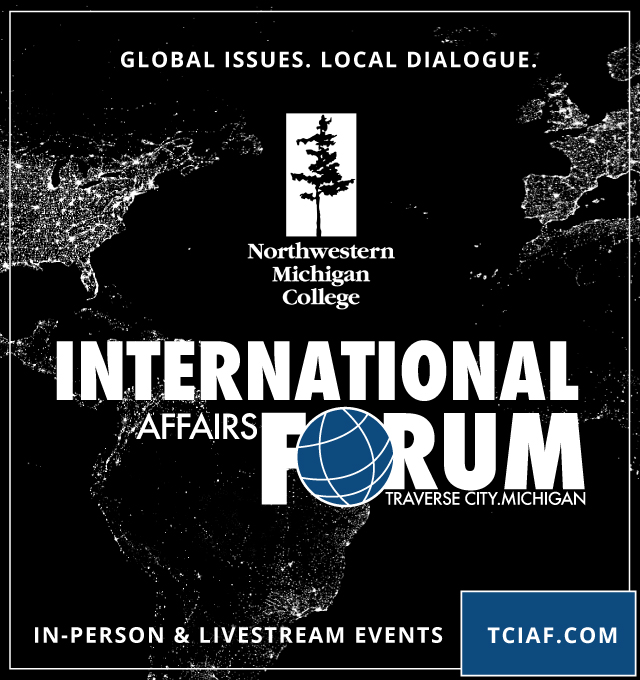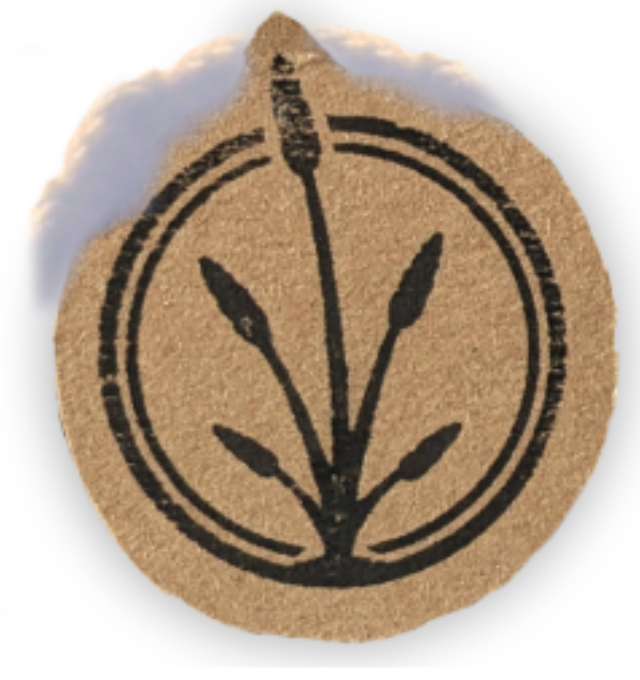 Sports: The Final Frontier For Northern Michigan Tourism?
Read More >>
Parallel 45 Theatre Cancels 2023 Summer Season
Read More >>
Breakwater Seeks PILOT From City For Workforce Housing
Read More >>
Two Garfield Township Residents Arrested In Drug Bust
Read More >>
Agave, White On Rice, China Wok Closing; More Restaurant, Retail News
Read More >>
Local Runner Wins Gatorade Player Of The Year Award
Read More >>
Join Us For Recess Tonight At The Parlor & Win a $300 Downtown Gift Card!
Read More >>
County & City To Consider Consolidating Services at LaFranier, Boardman Campuses
Read More >>
Michigan Brewers Guild Honors Traverse City Craft Beer Pioneer
Read More >>
Cinderella To Feature Costumes From Ukraine
Read More >>