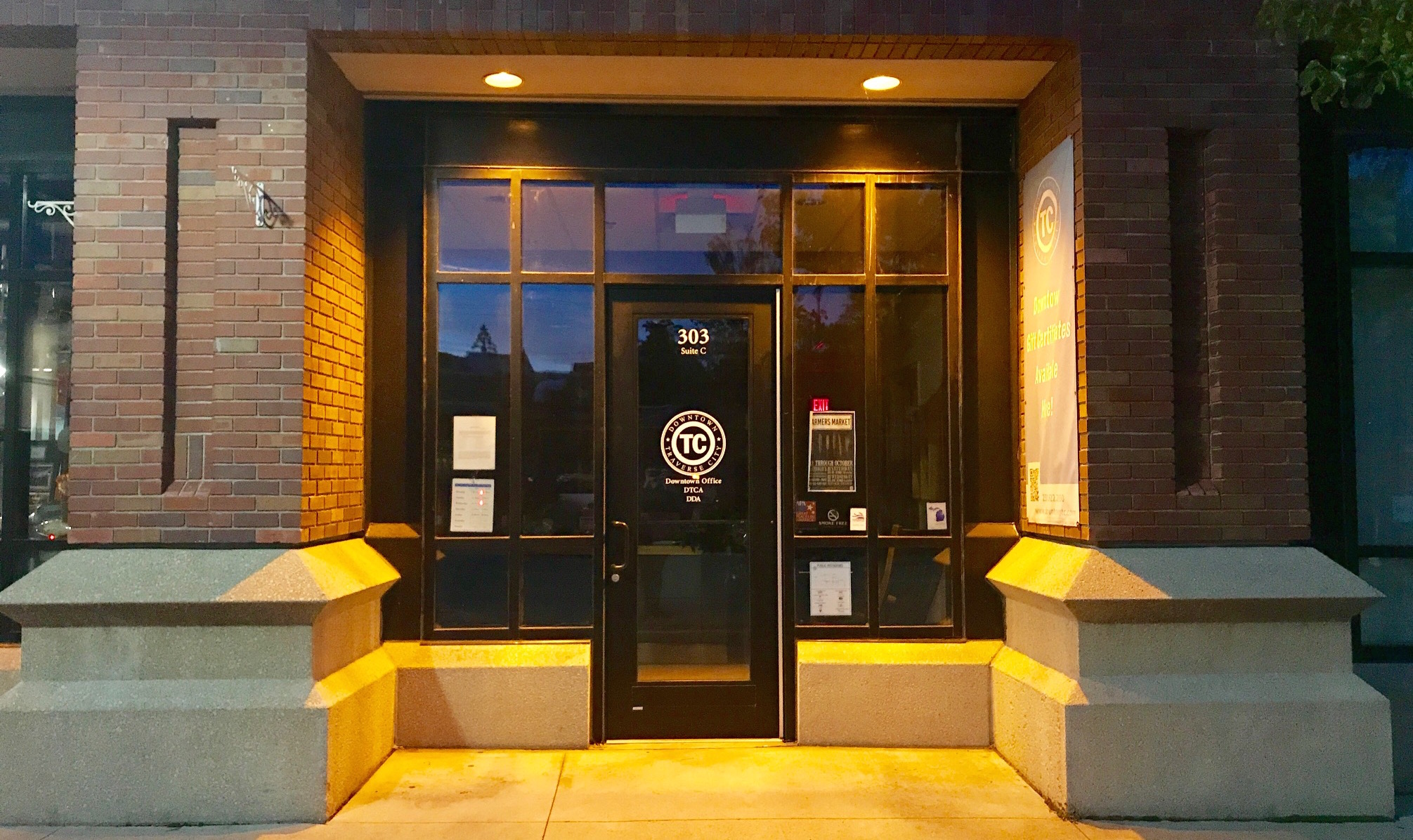 Downtown Looks To Expand Staff, Identify Farmers Market Home, Prioritize Projects
By Beth Milligan | April 15, 2019
The potential hiring of a new chief operations officer, funding a community police officer dedicated to downtown Traverse City, and determining the long-term home of the Sara Hardy Farmers Market are just some of the looming decisions facing the Traverse City Downtown Development Authority (DDA) as staff and board members work to finalize a 2019-20 budget.
DDA CEO Jean Derenzy presented her draft budget to board members Friday ahead of a May 17 public hearing and planned vote on the proposal. The budget includes several new staffing expenses, including a proposed new chief operations position. Derenzy, who says she does not have a specific candidate in mind for the role, is aiming to hire someone "with a strong strategic and financial background" to work hand-in-hand with her to implement goals, policies, and procedures. The person would be second-in-command to Derenzy and have a proposed salary range of $60,000 to $68,000; Derenzy's own salary is $85,000.
Derenzy is also proposing increasing staffing in downtown's parking department – a move that would significantly increase contract costs for the City of Traverse City. The city contracts with the DDA to manage all city parking through a self-sustaining parking fund, a contract that totaled $596,000 last year. That amount would increase to $750,000 next year and include promoting one part-time maintenance and one part-time office employee to full-time positions, increasing the hourly rate for part-time employees to $13 to be more competitive locally, and calculating all staff fringe benefits and expenses into the contract costs. The total number of parking employees would be 11 full-time, six part-time, and three seasonal full-time.
Derenzy emphasized to board members that the $750,000 contract was solely to cover employee expenses. The DDA does not charge the city administrative or bookkeeping fees, Derenzy said; while 10 percent of revenues go to the city's general fund, the DDA itself does not make revenue on parking. Board member Scott Hardy suggested the DDA consider charging the city in the future for administrative time involved in managing parking. "Knowing how much time you spend on parking on a weekly basis, at some point we need to go to an administrative allocation for that time somehow," he told Derenzy.
The city and DDA are also considering teaming up to hire a community police officer who would be dedicated full-time to downtown. The five-year contract would cost $105,000 annually, with the DDA paying $50,000 and the city paying $55,000. Derenzy said the officer would help address growing issues downtown, including drunken behavior and challenges with those experiencing homelessness. Some of those issues required the DDA to temporarily close its newly built public restrooms recently following multiple cases of property damage. "We really need to be proactive on the approaches to secure the safety (of visitors)," Derenzy said, adding that the officer could also be a positive relationship-builder who attends downtown merchant meetings and acts as a liaison to the downtown community.
Derenzy also proposes $150,000 in the budget for projects related to the Lower Boardman River Unified Plan. A committee of local residents, business owners, DDA representatives, and other stakeholders is working now to develop a master plan for improvements that will promote access and recreation along the downtown section of the Boardman River. In addition to grant funding that will soon pay for new water trail signage along the river, Derenzy said it was important to have funding ready for river-related projects when the unified plan is completed and unveiled. "Instead of having the plan on the shelf…(we can) have small incremental successes for this plan that we can be able to implement," she said.
The Lower Boardman River Unified Plan will also consider best uses for parking lot B along the Boardman River, which hosts the Sara Hardy Farmers Market from June to October. While the DDA was targeting a $3 million redesign of the market space, Derenzy told board members she wanted to confirm the parking lot was truly the best permanent home for the market before investing millions into the property. With the DDA also planning to build a downtown public square, Derenzy said the board should consider whether the new square – or another location – would be a better long-term home. "If it's a three million dollar investment, we need to be sure…we really need to hone in on this vision of everything when it comes to the next 20 years," she said. Derenzy told The Ticker she hopes to make a decision with the board on the market's long-term home within the next year.
Derenzy also recommended the board go through a strategic process soon to prioritize projects in the Old Town neighborhood, also known as the tax increment financing (TIF) 2 district. TIF districts capture rising property taxes within their boundaries in order to fund public improvement projects. Because TIF 2's base was recently reset, the fund will not have enough money in its early years to pay for all of the planned improvements in Old Town. The DDA can use interfund loans to pay for some projects upfront, but with property owners pushing for more improvements, the board will need to decide how best to prioritize and space out projects, Derenzy said.
Meanwhile, the fund for TIF 97 – the DDA's second TIF district, which covers most of the rest of downtown – is poised to grow as several major projects come online, Derenzy said. In addition to projects like the Breakwater development on Union Street, the new four-story Honor Bank building on East Front Street, Thom Darga's planned redevelopment of the Hannah Lay Mercantile building, and the repurposing of the former City Hall building on Cass Street, the developers behind a proposed development at the corner of Front and Pine streets are planning to move ahead with construction this summer, Derenzy said. She also told board members that Socks Construction has purchased the vacant house next to Covell Funeral Home on State Street and will be building a three-and-a-half story condominium development on the site.
"(There are) several high-profile projects that are coming to TIF 97 that will help…when we put in the public infrastructure," said Derenzy, referring to projects like a planned new public parking deck on West Front Street. "It looks like 2019-2020 will (have) great activity that will be occurring in downtown."
Comment
The Libertarians Are Coming
Read More >>
Are Luxury Condos Still A Good Bet In Traverse City?
Read More >>
City Eyes Volleyball Court Upgrades
Read More >>
Eckerle To Resign From Leelanau Road Commission Following Racial Slur Controversy
Read More >>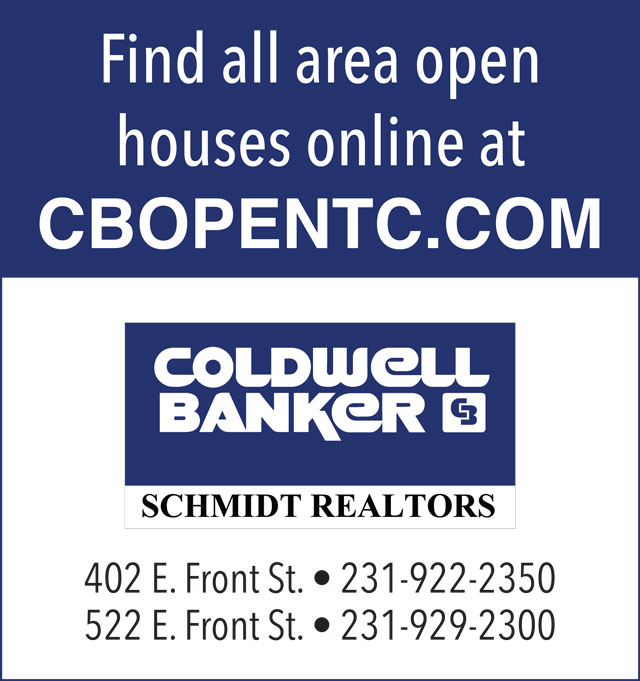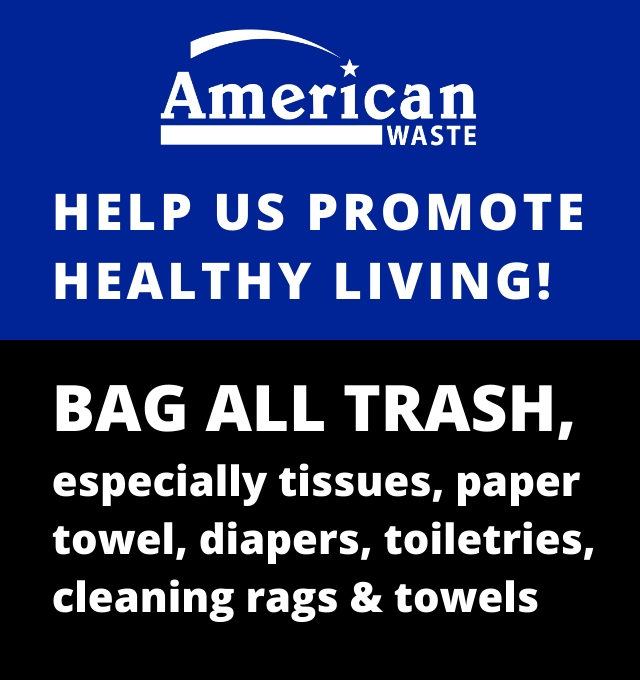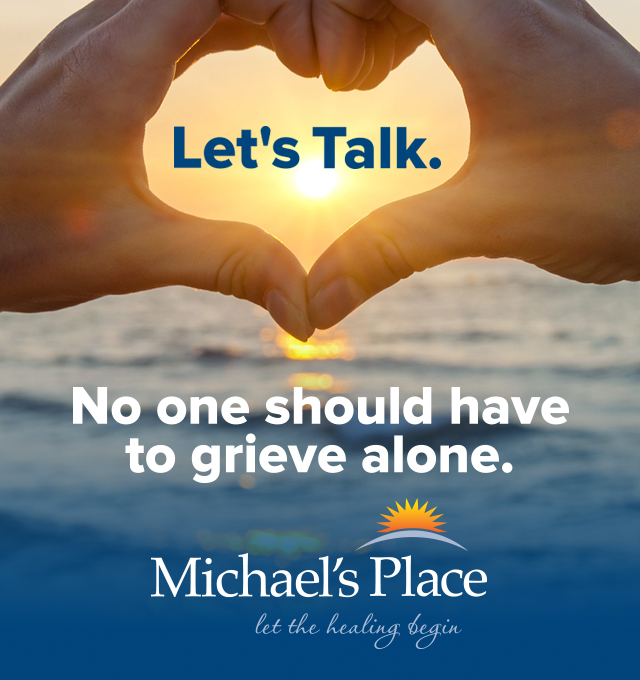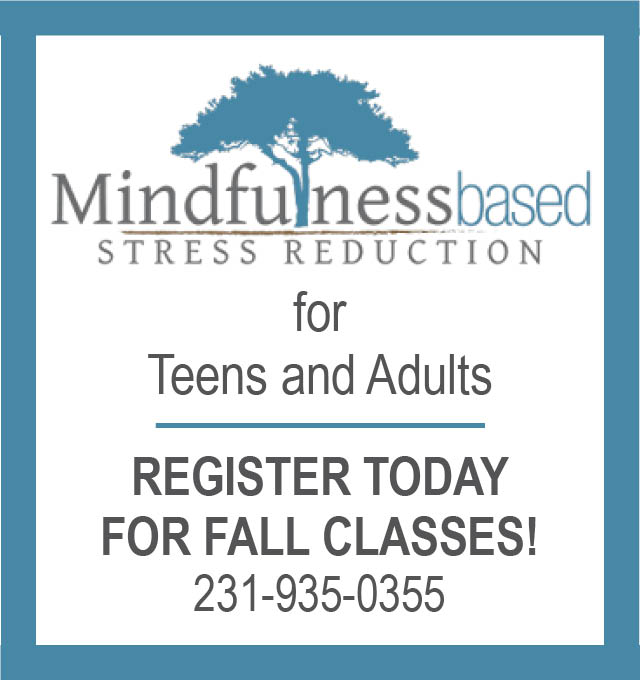 SugarKissed, Busy Bodies Bounce Town Among Businesses Announcing Closures & Sell-offs
Read More >>
No Day At the Fair, But Even Livestock Can Pivot
Read More >>
Putting Final Touches On Fall School Plan, VanWagoner Tackles Multiple TCAPS Priorities
Read More >>
Weathering The Pandemic: Cherry Capital Airport Slowly Rebounds
Read More >>
TC's ATLAS Space Operations Lands NASA Contract
Read More >>
Catch The Latest Stories From Inside Traverse City's Business Scene
Read More >>
New Sidewalk Construction Underway On Boon, Carver Streets
Read More >>
US-31 Work Not Expected To Be Complete Until August 28
Read More >>
Michigan Tech To "Take Over" TCNewTech Pitch Contest Tonight
Read More >>
Local, State Election Results
Read More >>