Election Results: Dixon To Challenge Whitmer, GT County Board, Millages, More
By Beth Milligan | Aug. 3, 2022
Tudor Dixon emerged from a crowded five-person field to win the Republican primary for Michigan governor Tuesday. Dixon will face Democratic Governor Gretchen Whitmer – who was renominated without opposition – in the November general election. The Ticker has those and other key primary results from Tuesday, including the Congressional, Michigan Senate, and Michigan House of Representatives races affecting Grand Traverse County, the Grand Traverse County board of commissioners race, and local millage proposals.
Gubernatorial Race
Tudor Dixon beat four male opponents to win the Republican primary for governor Tuesday. Dixon is a Muskegon County businesswoman and conservative commentator backed by the powerful DeVos family who surged ahead in the polls following a late endorsement by former President Donald Trump last week. She emerged as a frontrunner in a turbulent field that saw five Republican candidates disqualified from the ballot and one of the four remaining challengers vying against Dixon, real estate broker Ryan Kelley, arrested on misdemeanor charges for his actions during the January 6, 2021 insurrection.
"Thank you Michigan!" Dixon wrote on Facebook after her primary win. "We will take the fight to Gretchen Whitmer for our children, our grandparents, our business owners, and every single Michigander affected by her disastrous policies." Whitmer issued her own statement in response to Dixon's victory, saying her opponent "focused her campaign on attracting support from special interests and political insiders" and will "drag Michigan backwards" due to Dixon's opposition to abortion rights and claims that the 2020 election was stolen.
Congress, 1st District
As the only candidates representing their parties, incumbent U.S. Rep. Jack Bergman (R) – a three-term congressman – and political newcomer Dr. Bob Lorinser (D) will both move on from the primary to the November election in Michigan's 1st Congressional District. Bergman, a Marine Corps veteran, is considered a favorite in the heavily conservative district against Lorinser, a medical doctor from Marquette.
Michigan Senate, 37th District
Democrat Barbara Conley handily defeated two right-wing conservative activists running as Democrats – James Schmidt and Randy "Trucker Randy" Bishop – to clinch the primary in the 37th District race for Michigan Senate. The seat is currently held by State Senator Wayne Schmidt, who is term-limited out and running for Grand Traverse County commission (see below). Conley had a nearly 80 percent margin of victory over both her opponents. In a crowded four-candidate field for the Republican nomination, John N. Damoose – currently the 107th House District Representative – won the primary race over opponents Triston Cole, George Ranville, and William Hindle, who finished in that respective order.
Michigan House of Representatives, 103rd District
Grand Traverse County Commissioner Betsy Coffia will represent the Democratic ticket on the November ballot for the 103rd District in the Michigan House of Representatives, beating Democratic primary challenger Michael Brodsky by an 85-15 percent margin. She thanked supporters late Tuesday for a "decisive win" in the primary. Coffia will face Republican Jack O'Malley, who also handily defeated his primary challenger – Heather Cerone – by a 75-25 percent margin.
Michigan House of Representatives, 104th District
As the only Democrat running for the 104th District in the Michigan House of Representatives, Cathy Albro – a former teacher and small business owner – will progress to the November ballot. Tuesday's primary race between Republicans John Roth and Katie Kniss was tightly contested, with Roth edging out Kniss by a 52-48 percent margin. Roth relocated to be eligible to run for the 104th District after portions of his and O'Malley's districts were combined during redistricting, with Roth opting to move rather than challenge O'Malley in the 103rd District.
GT County Commission
The Grand Traverse County board of commissioners will expand from seven to nine seats at the start of the new term in January due to population increases and redistricting. Based on Tuesday's primary results, the following candidates will appear on the November ballot for those nine seats:
District 1: Republican Brian Paul McAllister
Brian Paul McAllister was the only candidate of either party to file in District 1, making for an easy primary win Tuesday. The long-time owner of Hofbrau Steak House & American Grille in Interlochen, McAllister is all but assured a seat on the board of commissioners this fall.
District 2: Democrat Lauren Flynn, Republican Ellen Koenig
As the only Republican candidate in District 2, Ellen Koenig won her primary race and will appear on the fall ballot. Lauren Flynn, a senior education partnership representative at Davenport University, defeated Melissa Hogan by a 60-40 percent margin to win the Democratic primary.
District 3: Democrat Ashlea Walter, Republican Joe Welsh, Green Party Candidate Tom Mair
County Commissioner and Democrat Bryce Hundley lost his seat on the county commission after being defeated by current Traverse City commissioner and Democratic primary challenger Ashlea Walter, who beat Hundley by a 74-26 margin. Walter will face Republican Joe Welsh and Green Party candidate Tom Mair – both of whom ran unopposed in those parties – in the fall election.
District 4: Republican Brad Jewett, Democrat David Fashbaugh
David Fashbaugh was the only Democratic candidate in District 4 and will advance to the fall election. Incumbent Republican Brad Jewett fended off a challenge from Scott Hardy – a former city commissioner and TCAPS school board member – to win his primary race by a 56-44 percent margin.
District 5: Republican Rob Hentschel, Democrat Bruce Moore
Despite campaign troubles that included residency challenges and harassment allegations, County Commission Chair Rob Hentschel defeated challenger Carol Crawford – herself a former county commission chair – to win the Republican primary race by a 64-36 percent margin. Hentschel will face Democrat Bruce Moore, who ran unopposed in that party.
District 6: Republican Darryl Nelson, Democrat Amanda Scott
Incumbent Republican Darryl Nelson will face Democrat Amanda Scott – who works for Child and Family Services of Northwestern Michigan as the YouthWork AmeriCorps Director – in the fall election. Nelson and Scott were the only candidates from their respective parties to run in District 6, with Hentschel moving to District 5 to avoid competing against Nelson following redistricting.
District 7: Democrat T.J. Andrews, Republican Wayne Schmidt
State Senator Wayne Schmidt will turn his eyes to the county commission this fall as he reaches the end of his term limit in Lansing. Schmidt ran unopposed in the Republican primary, as did Democratic candidate T.J. Andrews, an attorney who specializes in environmental and energy law at Olson, Bzdok & Howard and serves as legal counsel for The Watershed Center Grand Traverse Bay.
District 8: Republican Scott Sieffert
No Democrats filed to run in District 8, clearing the way for a Republican to take the seat in November. That person will almost certainly be Scott Sieffert, who defeated opponent Charles Jetter in Tuesday's primary by a 53-47 percent margin. Sieffert, a Kingsley resident and former member of the Kingsley Village Council, ran and lost two years ago in a primary race against Sheriff Tom Bensley.
District 9: Republican Penny Morris, Democrat Pamela Harris Kaiser
Incumbent Republican Penny Morris ran unopposed in Tuesday's primary, but will need to defend her seat this fall against Democratic challenger Pamela Harris Kaiser, who was also unopposed in her primary race. Kaiser is trained as a college English teacher and school counselor and runs an educational consulting business.
Millages
Blair Township residents voted by a 59-41 percent margin to approve a $6.4 million, 20-year bond to build a new emergency services facility on property just south of Chums Corner near Blair Elementary School. The building bond will be set at 0.9870 mills, which equals $98 annually for a home with $100,000 of taxable value. The new centrally located 14,000-square-foot facility will replace the current Blair Township Emergency Services building, which was constructed in the 1970s and is located on the township's far western edge on County Road 633.
Peninsula Township residents voted by a 69-31 percent margin to approve reauthorizing the township's purchase of development rights (PDR) millage, which generates funds for the township to "buy" the development rights for certain properties, preserving them as farmland or open space. The millage will be restored to its original 2 mills – which equates to $2 per $1,000 of taxable property value – starting with the 2022 levy and running until 2041.
Finally, Fife Lake Township voters approved all four millage proposals on their ballots by comfortable margins, including renewals of the township's fire protection, ambulance, police services, and general operating fund millages. Paradise Township voters approved the renewal of their emergency and fire services millage. Whitewater Township voters approved their ambulance millage renewal, as well as an ordinance that prohibits recreational marijuana establishments in the township.
Note: Election results are as of 3am Wednesday with most or all precincts reporting.
Comment
Commissioners to Offer City Manager Position to Vogel
Read More >>
From Frenzy to Focus: Northern Michigan's Fall Real Estate Update
Read More >>
Grand Traverse State Bank To Be Traverse City's Newest Bank
Read More >>
Local NMC Students Traveled To Morocco Earthquake Epicenter Months Before Disaster Struck
Read More >>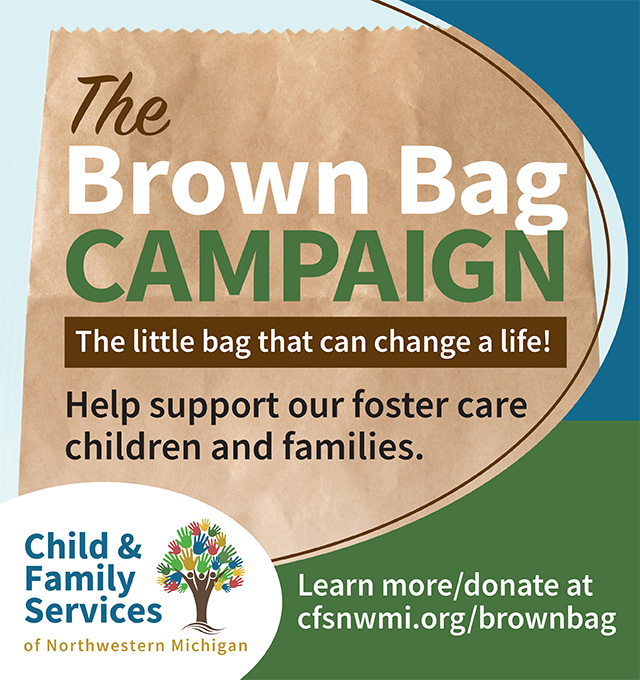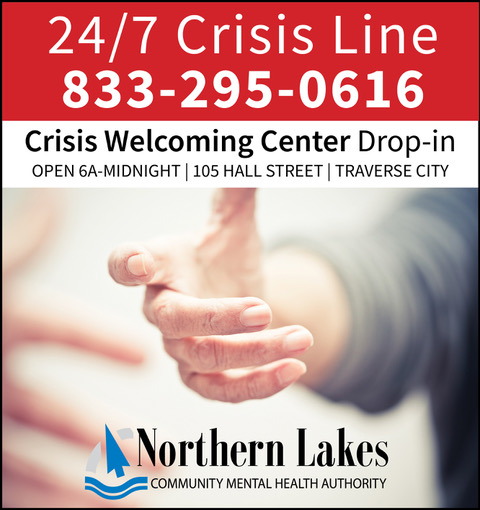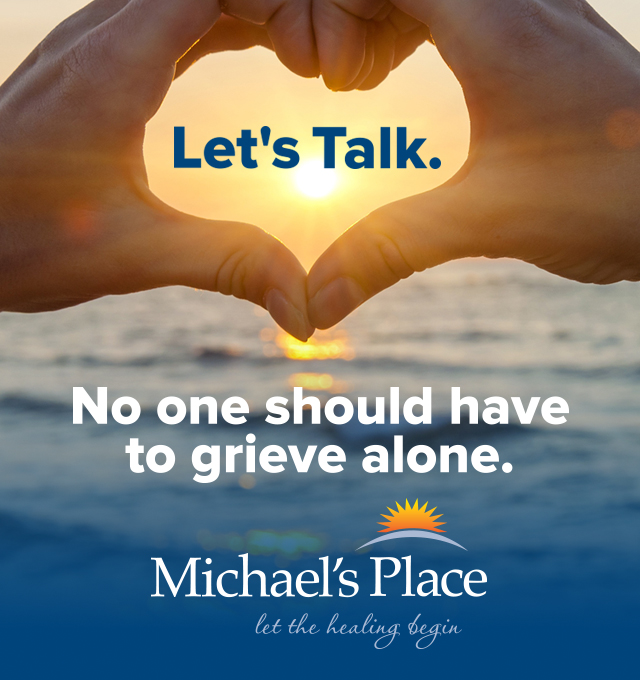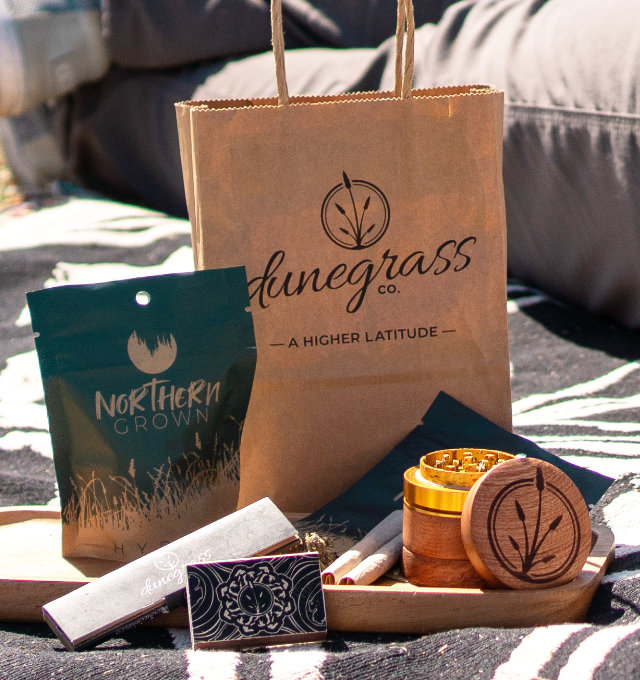 TC Curling Center Sweeps Past Expectations
Read More >>
Senior Services Take the Spotlight
Read More >>
Soon & McKeel Hagerty Launch New Foundation To Support Female Entrepreneurs
Read More >>
Two Hilton Hotels Planned for US-31/Three Mile Road Intersection
Read More >>
Peninsula Township Explores Becoming Charter Township
Read More >>
Your Fall Restaurant Guide
Read More >>
How Are We Doing? The Ticker Wants Your Opinion
Read More >>
Marentette Turns Down City Manager Offer
Read More >>
City to Talk PILOT Policy, Zoning Changes, Grandview Parkway Reconstruction
Read More >>
Local Homeowners Push Back Against Consumers Energy Over Tree Removals
Read More >>