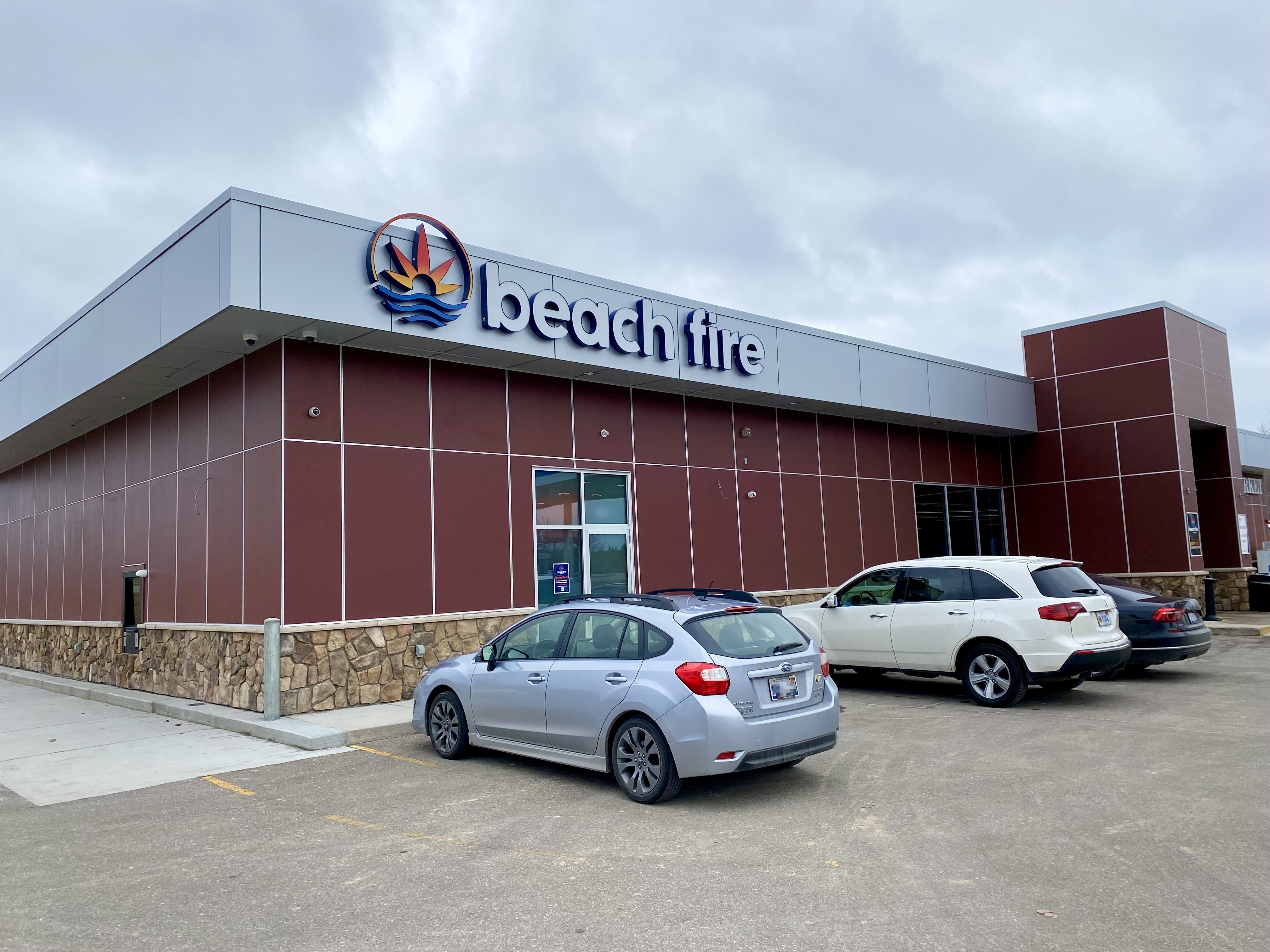 Grand Traverse Band Prepares For Entry Into Local Cannabis Market
By Craig Manning | March 24, 2023
As the City of Traverse City braces for its count of recreational marijuana dispensaries to jump from zero to 16, the Grand Traverse Bay Band of Ottawa and Chippewa Indians (GTB) is ready to enter the cannabis market with its first adult-use dispensary. The shop, called Beach Fire Cannabis, will have its grand opening in Acme Township at 10am next Thursday, March 30, and will operate out of a previously-vacant space at Turtle Creek Market, the convenience store and gas station adjacent to Turtle Creek Casino & Hotel. The Ticker has the exclusive scoop on the new dispensary – as well as on GTB's future plans within the cannabis marketplace.
As a sovereign nation, GTB is not beholden to local regulations around things like recreational marijuana. So while Turtle Creek straddles the boundary between Acme and Whitewater townships – neither of which allows adult-use marijuana licensing – GTB is able to open its own dispensaries so long as they are located on "trust land."
Native American trust land, per the United States Department of the Interior, is land in which the federal government holds legal title, but the beneficial interest remains with the individual or tribe. GTB holds numerous pieces of trust land throughout northern Michigan, most recognizably the Turtle Creek Casino property off M-72 and the Peshawbestown reservation in Leelanau County.
In August 2021, the GTB Tribal Council voted to enact a "Tribal Marijuana Ordinance," which effectively opened the doors for the tribe to engage in an integrated marijuana business. According to Rich Bailey, who serves as CEO for Grand Traverse Resort & Casinos, the tribe has been working ever since on its entry into the marijuana market – a journey complicated by GTB's decision to go through a formal licensing process with the state of Michigan.
"One of the unique pieces for us was being the first tribe to be licensed through the state of Michigan [for adult-use cannabis]," Bailey explains. "Having to go through that process, we needed to pave some new ground – and unfortunately, we did hit a few delays. But we were able to work through that, and now we are at our opening date – one year later, but we are very excited to be one of the first dispensaries in the Traverse City market for recreational cannabis."
GTB is not actually the first tribe in Michigan to enter the fray. In 2020, the Bay Mills Indian Community – a tribe whose reservation is located in the Upper Peninsula – launched opened both a 10,000-plant grow facility on reservation land and Northern Light Cannabis Co., the first tribally-owned marijuana dispensary in the state. Where Bay Mills pushed back against any and all state regulations and licensing processes, though, GTB decided to work with the state to avoid legal grey areas or other roadblocks. According to Chad DePetro, general counsel for Grand Traverse Resort & Casinos, having a proper state license will make it easier for GTB and its marijuana enterprise to "integrate ourselves into the state system" and to "interact" with other players in the Michigan industry.
"Currently, there is legislation in the Senate and the House that would allow for a more normal government-to-government-based relationship between the tribes, collectively, and the state," he explains. "As is, the Treasury Department and the Cannabis Regulatory Agency don't have the authority to compact with the tribes. So, we felt there was a necessity, at least for now, to have more of a state license relationship, so we can get [cannabis] product on and off our jurisdiction, and normalize buying and selling from wholesalers throughout the Michigan market."
Beach Fire Cannabis will stock a range of different cannabis products, including flower, resins, and edibles, and will offer delivery services comparable to other area dispensaries. The shop will also carry a small inventory of clothing and apparel, part of what Steve Timmer – chief marketing officer for Grand Traverse Resort & Casinos – describes as an effort to make Beach Fire Cannabis an identifiable northern Michigan lifestyle brand.
"We wanted to really embrace the outdoor lifestyle of Traverse City, and to have that reflected in the cannabis company we're starting," Timmer explains. "Being a part of the community is super important to us. We all live here and work here, and we love Traverse City, so being a very TC-centric brand was the intention from the get-go – from the naming and branding to the design aspects and the store interior." Timmer adds that Beach Fire Cannabis is already looking at local community partnerships to underline its outdoor lifestyle values, including support for TART Trails, participation in Watershed Center beach cleanups, and more.
Rather coincidentally, Beach Fire Cannabis is opening its doors at the same time dispensaries in the City of Traverse City are pivoting from medical-only marijuana offerings to adult-use – meaning a more competitive market than what Beach Fire would have found if it had opened a year ago. When asked about unique differentiators that could give Beach Fire a competitive edge in a soon-to-be-crowded market, Bailey points to location, noting that the proximity of Beach Fire Cannabis to the casino has already proven to be a solid buzz generator. He says patrons "across all age groups and demographics" have been spotting the Beach Fire Cannabis signs and expressing interest in the store.
There's also the possibility that GTB's Beach Fire Cannabis brand could eventually open additional stores in other parts of northern Michigan. The top candidate would likely be somewhere on GTB's reservation in Leelanau County, near Leelanau Sands Casino. Bailey acknowledges Peshawbestown as a particularly attractive option given that Leelanau County currently has just one dispensary, in Northport.
"We absolutely recognize that opportunity," Bailey says of a potential Leelanau dispensary. "Our initial focus is to show the success of the first Beach Fire Cannabis store. But I think that success will, at some point, pave the way for an opportunity to potentially open up additional stores."
Comment
TCAPS To Hold Ribbon Cutting For New Montessori School
Read More >>
City Commissioners Approve Budget, Munson Avenue Rezoning, Pride Resolution
Read More >>
Two GT County Women Arrested for Meth & Fentanyl
Read More >>
Alley Work Will Impact Old Town Garage Access This Week
Read More >>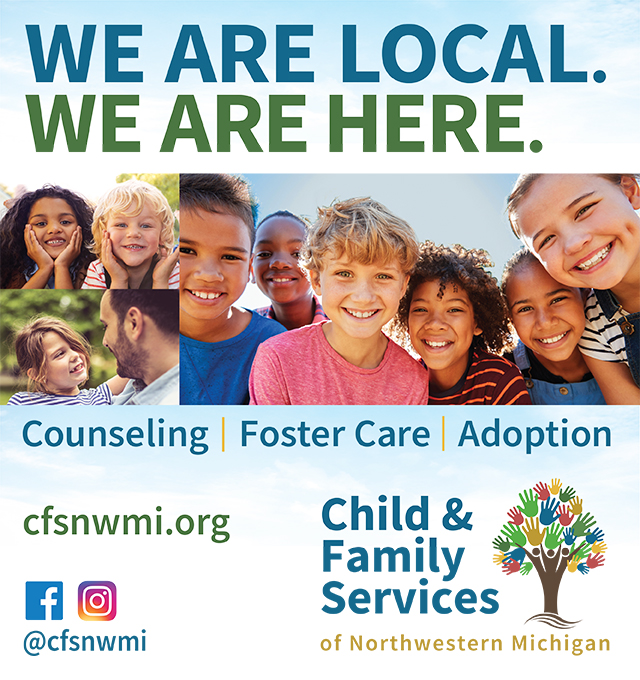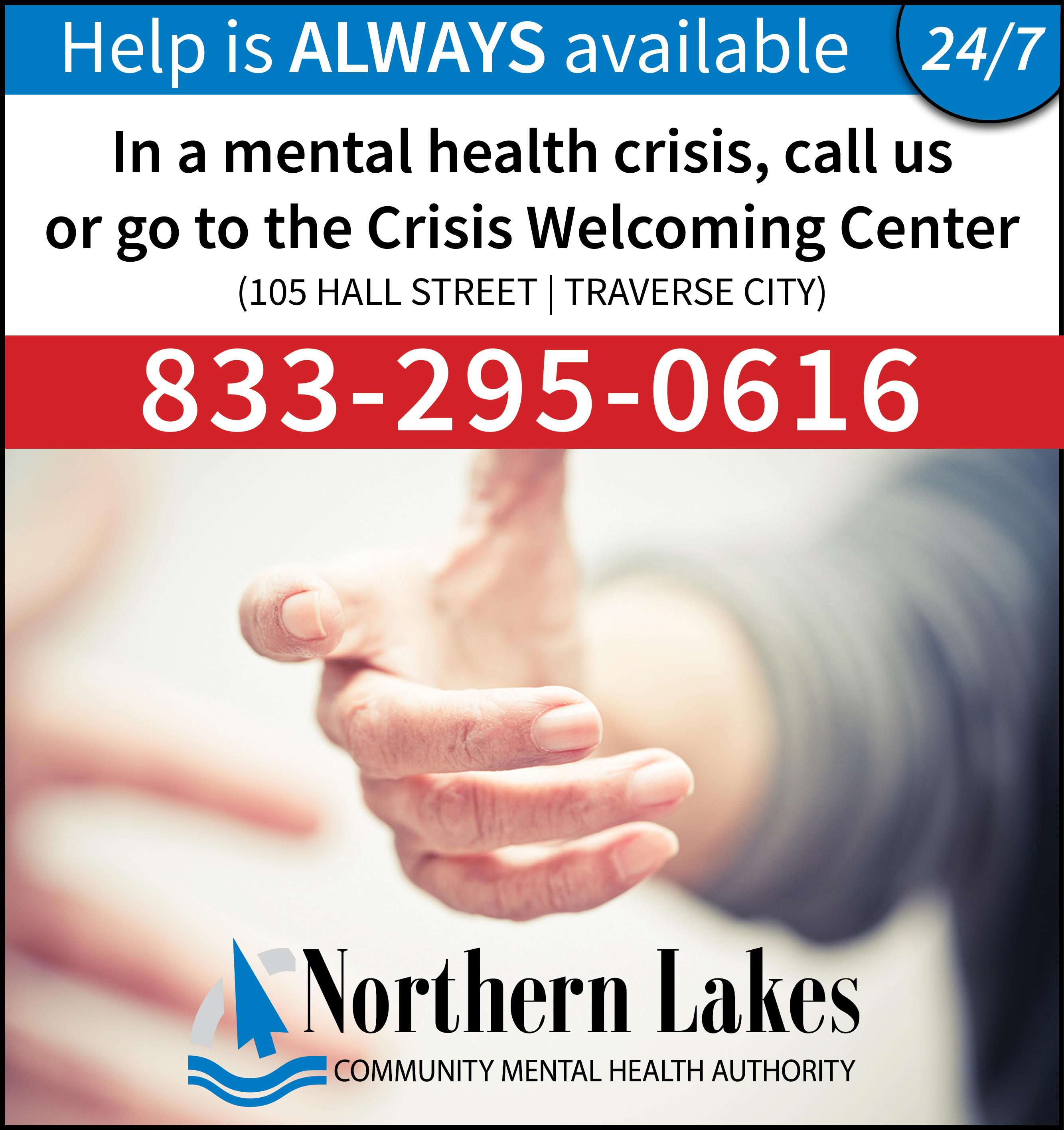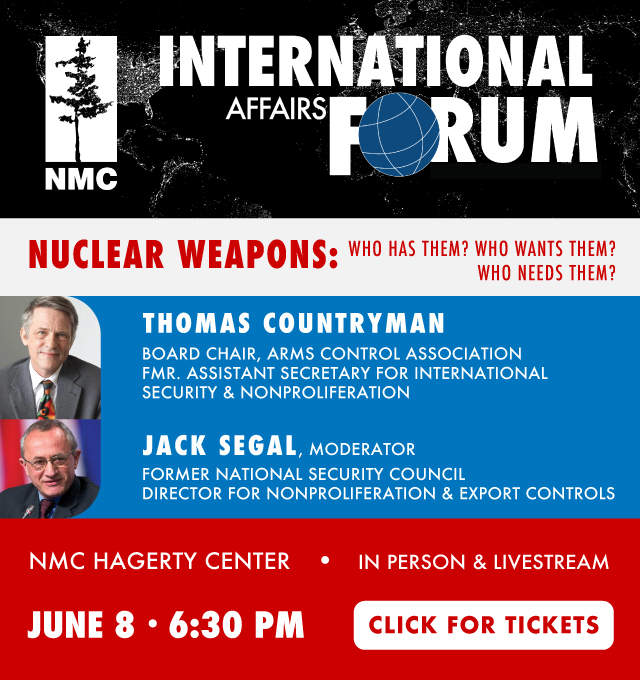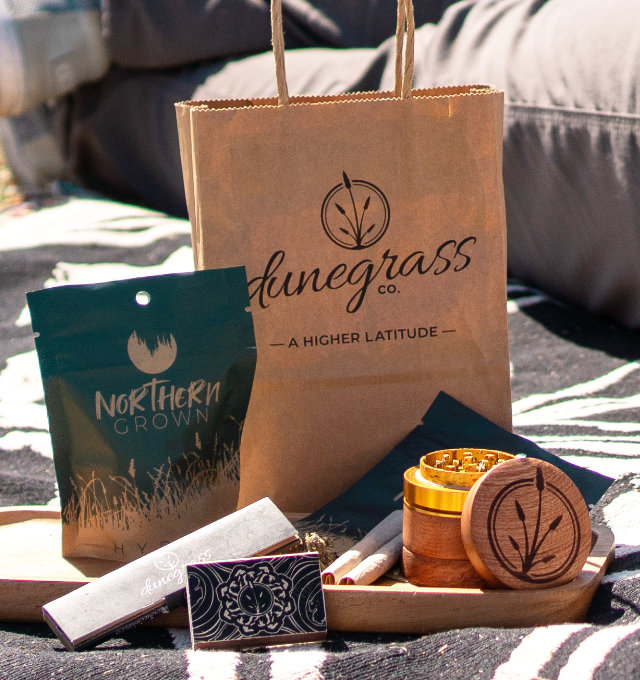 Join Us For Recess on the Water Wednesday - and Win Great Prizes!
Read More >>
How Healthy Are Our Waters?
Read More >>
East Bay Township Considers Changes to Allow More Preschools & Daycares
Read More >>
Traverse City's Graduating Class Of 2023 Wants To Save The World
Read More >>
Seven Hills Opens on Old Mission Peninsula
Read More >>
Off To The Races: An Early Look At 2023 Mayoral And City Commission Elections
Read More >>
DDA Eyes Project List, Citizen Advisory Council for New TIF Plan
Read More >>
First-Ever International Fireworks Championship Coming to TC
Read More >>
Interlochen Cyclist Killed in Car Crash
Read More >>
Is Traverse City Spartan Country?
Read More >>