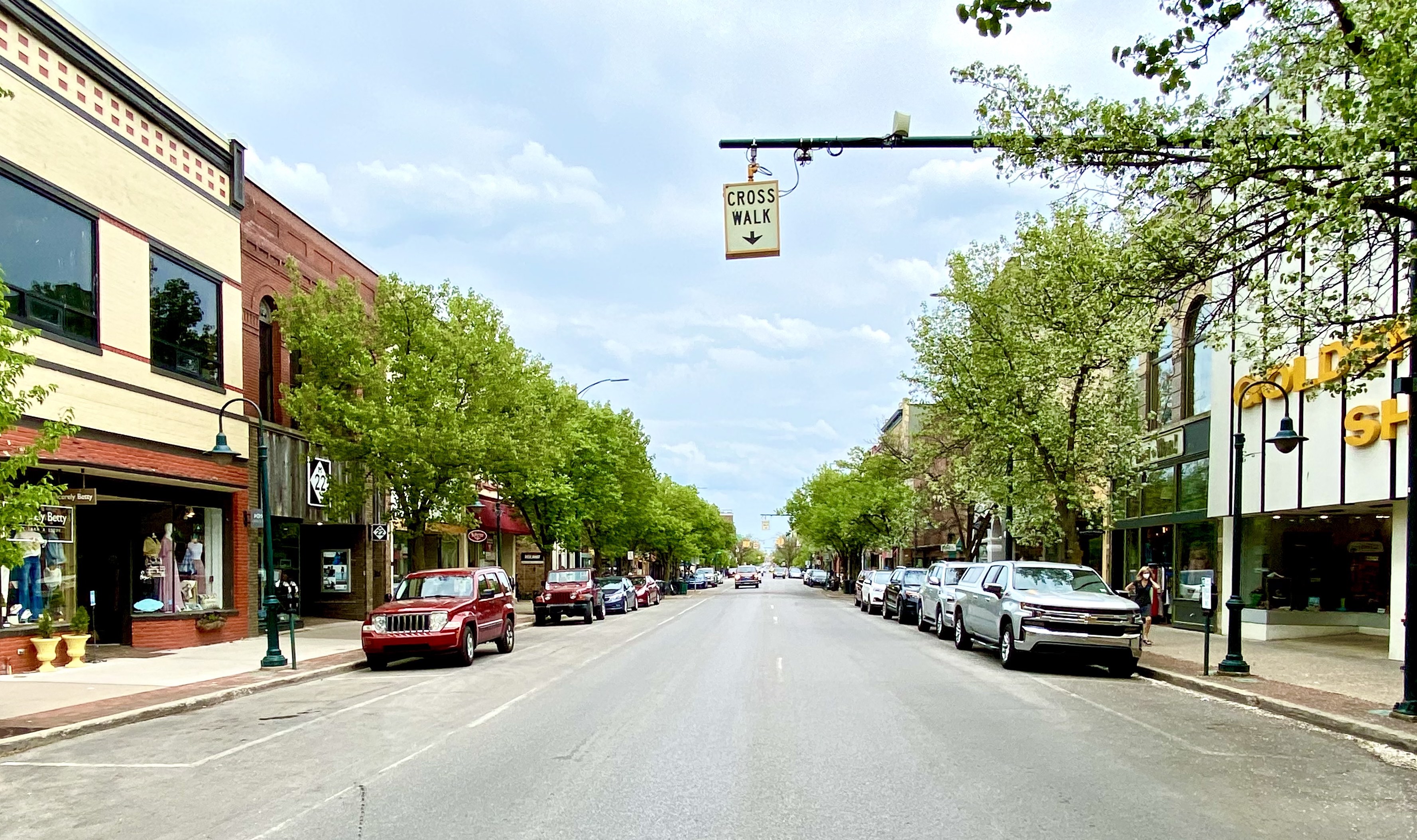 First-Floor Uses Downtown, New Firefighters, Film Fest Permits On City Agenda
By Beth Milligan | June 20, 2022
Traverse City commissioners will consider possible changes to city zoning rules that would limit certain uses on the first floor of downtown buildings, vote to move ahead to hire three new Traverse City Fire Department firefighters, and approve permits for this year's Traverse City Film Festival at their 7pm meeting tonight (Monday).
Commissioners tonight will consider scheduling a July 5 enactment vote on a proposal to impose certain usage restrictions and design standards on first floors downtown. The proposal has evolved considerably since it was first discussed by planning commissioners over the fall and winter. The original draft proposal called for limiting the entire first floor of buildings in the C-4b district, which consists mainly of properties along Front Street, to a short list of uses that included retail stores, restaurants, drinking establishments, art galleries, theaters/live performance venues, cultural facilities, convenience stores, amusement/recreation services, and essential services. The goal was to prevent "dead spaces" with minimal customer interaction, like offices and parking and residential units, from taking over more interactive uses like restaurants and retail stores on downtown first floors.
However, City Planning Director Shawn Winter says that when the planning commission sought public feedback on the proposal, "it became obvious that many of the property owners felt the approach went too far." He adds: "Given all the current complexities present in the commercial markets, they were gravely concerned that it could restrict them under certain market conditions to be stuck with an empty first floor which provides no benefit to the downtown. City and DDA (Downtown Development Authority) staff were receptive of these concerns and asked the planning commission for more time to listen to the property and business owners and bring back a revised approach."
The revised draft now focuses more on form than use, according to Winter. The restrictive list of first-floor uses was eliminated, with the exception of maintaining a ban on short-term rentals on the ground floor. "Uses allowed in a district are typically intended to complement each other, and many agreed that vacation home rentals on the first floor do not complement the other uses," Winter says. The first 30 feet of a building's interior space on the first floor also can't be used for parking, storage, or utilities. The new rules also remove a current exception that states residential-only buildings don't need to meet the minimum 50 percent window transparency requirement on the first floor, as well as an exception that states residential-only buildings don't need to meet the minimum 14-foot height requirement on the first floor.
"The last two items aim to ensure a flexible space is provided on the first floor that can meet many needs," says Winter. "For instance, larger windows and higher ceilings will not prohibit a first floor from being used as a residential use, however, not having adequate windows takes away from interest that looking in brings to a commercial property, and an eight-foot-high ceiling would likely prohibit a retail or restaurant use since their wouldn't be space for hoods and venting or stacking of merchandise." Winter adds: "Again, the intent is to preserve and strengthen downtown, not prohibit and restrict our property and business owners that have contributed so much to its vibrancy."
City commissioners tonight will also consider authorizing City Manager Marty Colburn to start the hiring process to fill three new firefighter/paramedic positions for the Traverse City Fire Department (TCFD) in the 2022-23 budget, which commissioners approved this month. Colburn added $360,000 to the budget at the request of commissioners that was originally left out to fund the three positions. The actual hiring of those positions, however, was contingent on future commission approval. Commissioners held a study session last week in which they discussed the future of the fire department and whether it will become the city's primary ambulance provider. That discussion – and talks on renovating or rebuilding the city's two fire stations – are expected to continue in the coming weeks. In the meantime, however, Mayor Richard Lewis told commissioners that the TCFD "obviously" needed more staff and that the board should solve that crisis first. Colburn accordingly requested that commissioners give him approval tonight to "attempt to begin the hiring process as soon as possible."
Commissioners will also consider approving permits for the Traverse City Film Festival to hold its event this year, its first festival since 2019. According to a memo from City Clerk Benjamin Marentette, who reviewed the festival's plans, "while the festival may generally feel similar to those in years past, it is a scaled-back version." He indicated the Open Space, State Theatre, Bijou by the Bay, and one or two other "to-be-determined venues" will be in play this year. TCFF Director Johanna Evans told The Ticker last week that venues like the City Opera House, Lars Hockstad, and Milliken Auditorium won't return this year; instead, TCFF will rent out four supplemental screens at AMC. Evans said in TCFF's application to the city that the festival is "working with BATA to provide transportation for festivalgoers, and pickup points will be at park-and-ride lots, parking garages close to town, and Thirlby Field."
According to the application, the festival will kick off Tuesday, July 26 with an opening night party on the 200 block of Front Street, nighttime screenings at the State and Bijou, and an Open Space movie. Free movies will continue the rest of the week at the Open Space through closing night on Sunday, July 31. Evans wrote that TCFF "may also create a second outdoor venue near the Grand Traverse Resort & Casino with programming geared toward teens and adults." The Wednesday through Sunday TCFF schedule will include movies or panels at 9am, 12pm, 3pm, 6pm, and 9pm, with one or two midnight films shown at the State Theatre.
"We also hope to host our panels and workshops in an outdoor venue this year, a tent in Clinch Park behind the Bijou by the Bay theater," Evans wrote. "The Clinch Park tent will serve as the location for the Founders Day Party (July 24) and Filmmakers Party (July 30)." A mid-week private happy hour for filmmakers and donors is also proposed at Clinch Park, as is a Volunteer Party on August 1. TCFF is seeking a waiver to allow buskers to perform outside of festival venues prior to screenings, and will offer kids programming in the Open Space from 7pm-9pm prior to the free family films. Evans said TCFF has requested a July meeting with the Traverse City Police Department "to coordinate Open Space staffing to benefit the public's safety and enjoyment of free movies and optimize charges to the festival for police services and fire department."
Comment
Gold In The Water: Local Partners Band Together To Make Traverse City A Global Freshwater Leader
Read More >>
Is The Cherry Capital At Risk Of Losing Its Global Crown?
Read More >>
Mt. Holiday Eyeing $4 Million+ Capital Campaign, Improvements
Read More >>
Hentschel's Eligibility Challenged In County Commission Race Over Residency Questions
Read More >>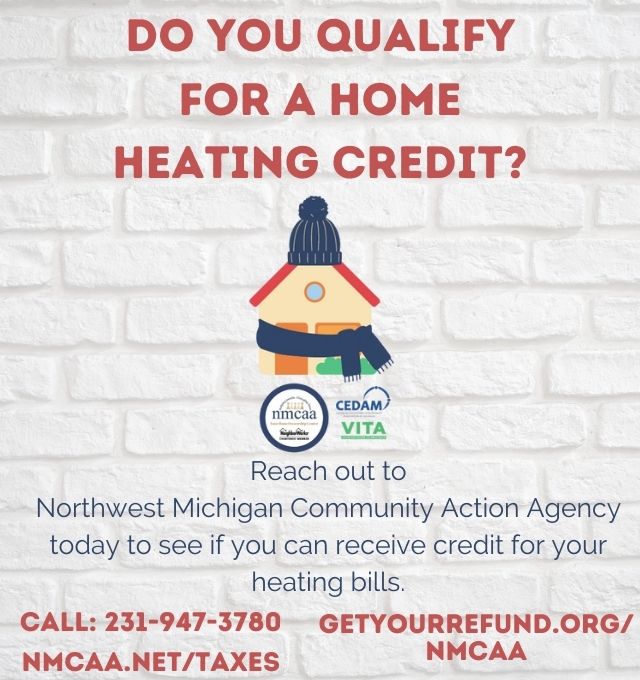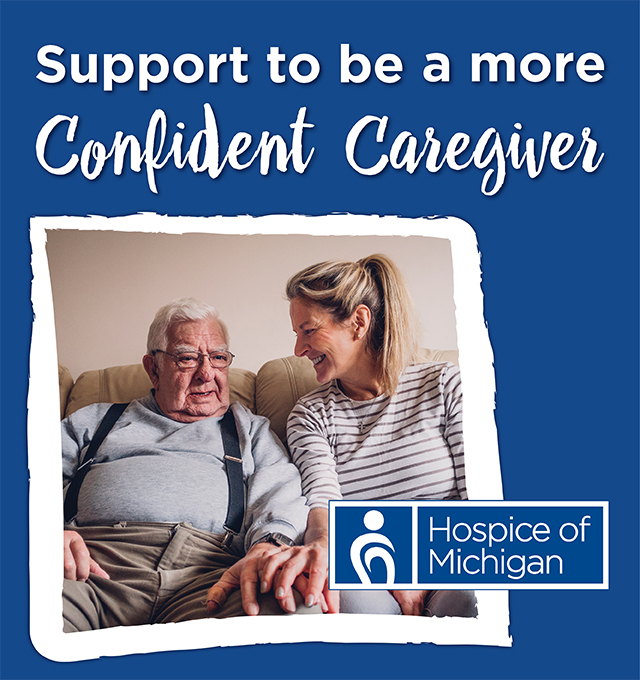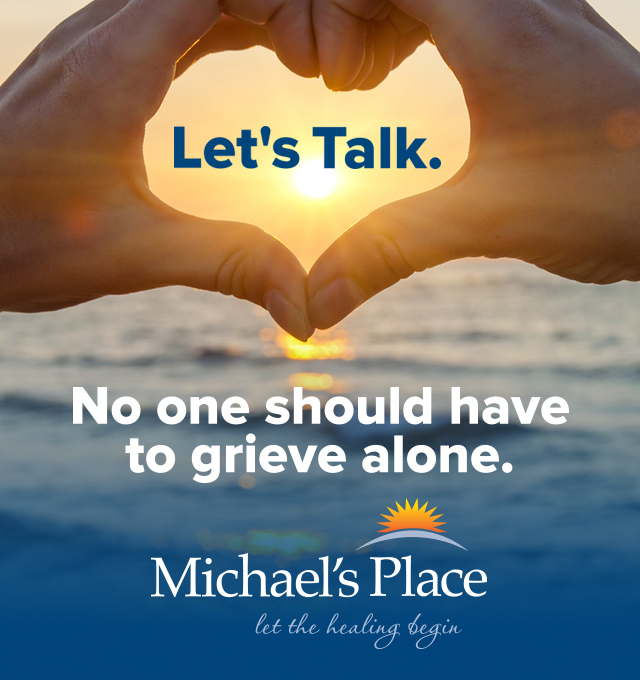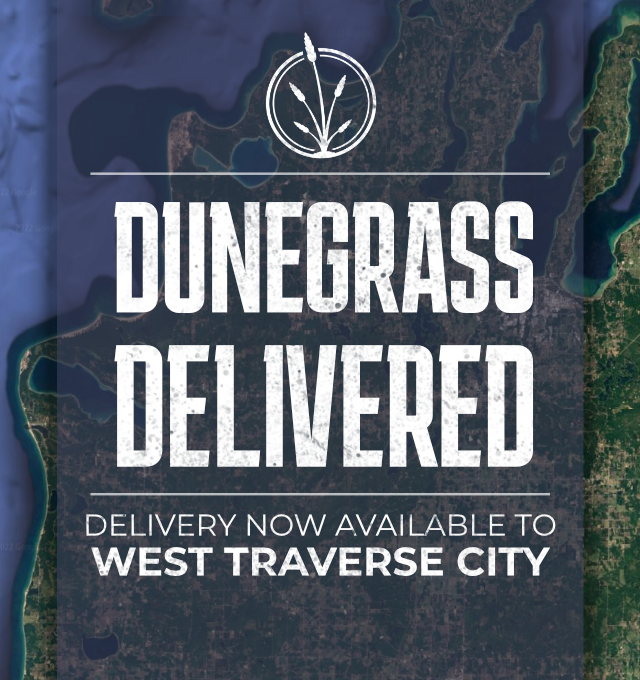 State Allocates $7 Million To Senior Center Rebuild
Read More >>
Eight Arrested In Grand Traverse County In Underage Solicitation Sting
Read More >>
City, County Leaders To Consider Bond/Millage Plan To Fund Senior Center Rebuild
Read More >>
Traverse City Man Arrested For Taking Part In January 6 Capitol Attack
Read More >>
Rotary Charities Announces 'Proactive' Grant Cycle To Address Top Community Needs
Read More >>
TCAPS To Hire School Safety Liaison, Consider Outside Security Assessment
Read More >>
Boardman Lake Loop Trail Opens To Public Friday
Read More >>
TC Light & Power Prepares For Citywide Fiber Expansion, New Service Center That Will Take Over Jewelry Store
Read More >>
The Wind Beneath The Blue Angels' Wings
Read More >>
NMC Announces Tuition Hike
Read More >>